I am a person who is not into accessories much but when likes something wears it till it breaks or gets withered. Recently, I have been loving Tom Martin's Isabella Brown sunglasses a lot. These are cat-eye shaped sunglasses that I found compliments my face shape a lot.
Price- ₹2,399 ₹1,199 (on sale now)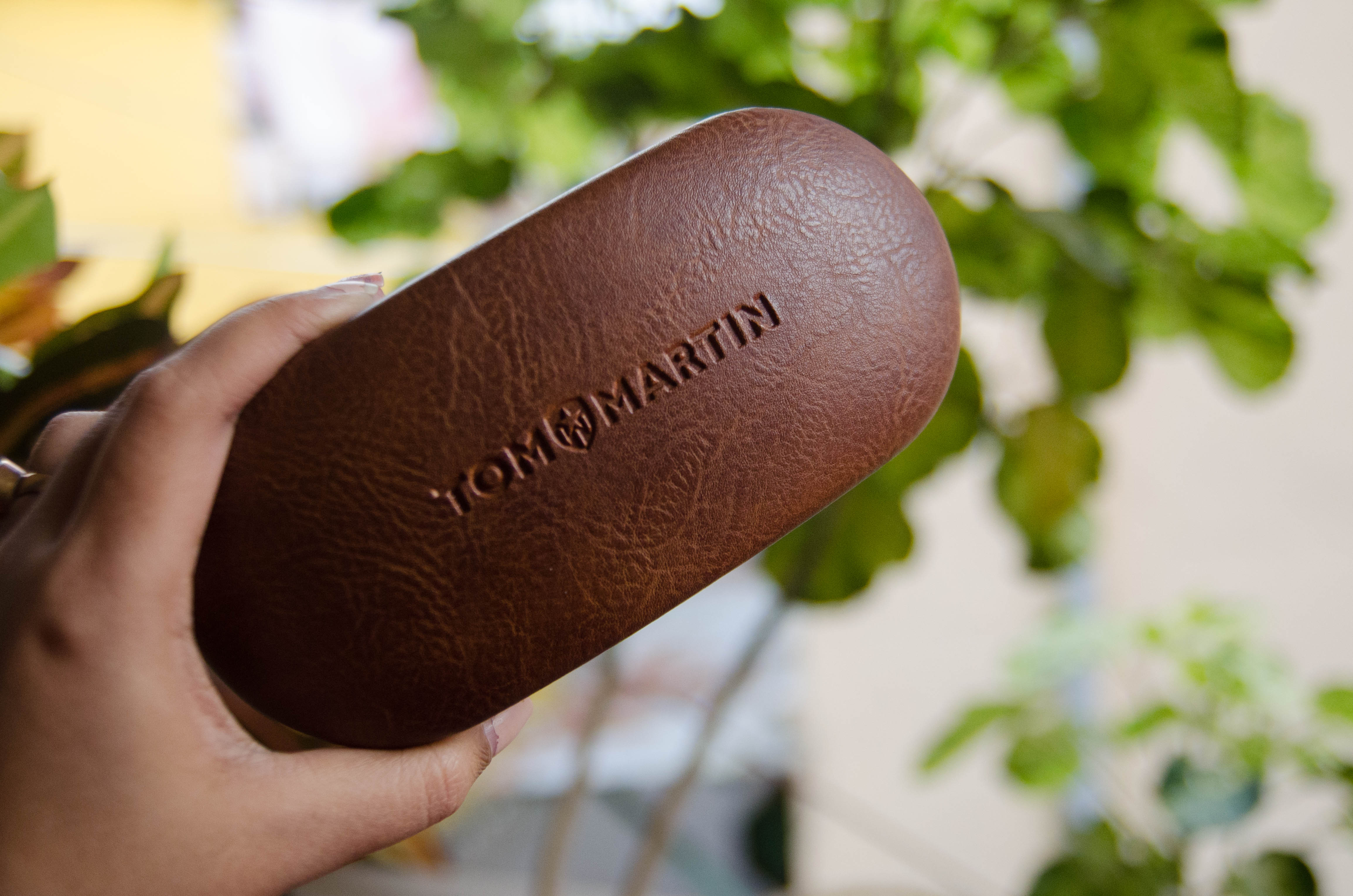 Tom Martin is one of India's leading sunglasses brands that makes high-quality, stylish sunglasses for men and women.
Here are the reasons why you should choose Tom Martin sunglasses for yourself-
         UV 400 Protection
Tom Martin eyewear can block 100% of both UV.A & UV.B radiations. UV400 rated sunglasses is essential in protecting your eyes against long term UV damage.
High Definition

Tom Martin High-Definition (HD) Enabled lens brings out true rich colour and clarity like you've never seen before even on the brightest day.
Anti-Glare

Tom Martin Anti-Glare Sunglasses lenses offer better image clarity, a more comfortable viewing experience and give you better vision.
True Colors

Other Sunglasses just darken your view, Tom Martin Sunglasses enhances the colours contrast and provides true colour perception.
In my opinion, your sunglasses are your best friend because they protect your eyes from harmful rays and also from pollution. As a sunscreen is important to protect your skin from the sun throughout the year, your sunglasses are nothing different. They are not just an accessory but an essential that must not be avoided.
I never go out of my house without my sunglasses and these Tom Matin Isabella ones are my favourite now!
---
That was it for today's post. I hope you found this post helpful. Make sure to share it with your family and friends if you did. Pour in your thoughts in the comments. Your comments encourage me a lot! Do subscribe to our Newsletter so that you get notified whenever there is a new post on the blog. Will talk to you in my next post. Till then, be safe & keep smiling! Follow me on Facebook, Twitter or Instagram for regular updates and also Subscribe to my YouTube Channel!