"Beauty isn't about having a pretty face it's about having a pretty mind, a pretty heart, and a pretty
soul. " -Drake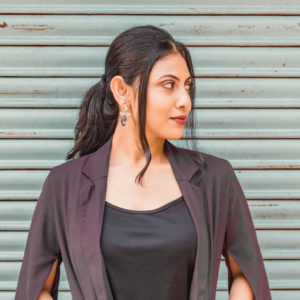 Hello there! Welcome to Cherry On Top Blog. This place is all about beauty, fashion, and lifestyle.
About Me
My name is Sayantini (shaa-yan-tee-nee). Or, just call me Ess if it is difficult for you to pronounce my name! I am a student of English Literature and Language and currently pursuing my post graduation. If I had to describe me in three words they would be- positive, blithesome and easy-going. I love to enjoy each and every moment of life as I believe once they are gone they are nowhere to be found. I am a twenty-something girl with a weakness for sweets, a fondness for books and a passion for writing. The only thing that scares me is the thought of being lonely. If you want to know more about me then drop your questions in my email inbox. I would try to answer them all!
The History
I don't know if you know this or not but Cherry On Top is not my first blog. I started blogging almost three years ago with my first blog, Another Part of Me which mainly focuses on creative writing. I still write on this blog occasionally. You can check that out if you want. Back then I came across many a blogs and bloggers which/who inspired me a lot. Among the countless blogs, there were some related to beauty and fashion. The active engagement with the beauty and fashion bloggers pushed me into the world of beauty blogging (obviously, my passion for makeup and beauty-related stuff stimulated the whole process).
The Start
I started this blog in January 2013 with a skeptical mind but it gradually turned out to be a wonderful experience. Thanks to those lovely souls who made this blog what it is now. Cheers to you!
The Motto
As a beauty blogger, I keep trying different products, be it skincare or makeup. The sole intention of starting this blog was to share my opinions with you based on my personal experiences. The ultimate motto of Cherry On Top is to help you make your mind about a product before spending on it. It might be a new launch or a classic, this blog helps you to ascertain the perfect product as per your requirements. I sometimes post makeup tutorials that I love trying on myself.
Email me at sayantineebh@gmail.com. I always write back!
xoxo,
Sayantini