I am a Bengali and I love being one. I totally adore the traditions and culture that Bengalis have been nurturing over the period of time. When it comes to getting ready for occasions like pujas or weddings, I gleefully decide to go for a complete Bengali look no matter what! You must have seen that if you follow me on my social media platforms (which, by the way, you totally should 😜). When it comes to transforming into a traditional Bengali look, I take the blueprint from my mom's old photos.
A classic Bengali look is best known for its simplicity and sensuality. You won't find a look that is simultaneously sweet and sultry. Deep kohl-rimmed eyes, soft lip colours and a tip (bindi) are what you need to achieve a perfect classic Bengali look. Today, I'll talk about everything that completes a Classic Bengali Woman.
[Before starting, let me clarify that this post is not meant for stereotyping. This is just my idea of a classic Bong look. It doesn't necessarily mean that every Bengali woman should always look like this. I just wanted to put it out there so that people don't misunderstand my intentions.]
Boro Tip
A boro tip is a big bindi. Bengalis love their bindis, specifically big bindis. That is something that can instantly make any look a perfect Bong look. Growing up, I have always seen my mom and grandmoms wearing big red bindis, sometimes they wore those with adhesives and sometimes they drew their bindis with sindoor. Any Bengali look is just incomplete without a big fat bindi on your forehead.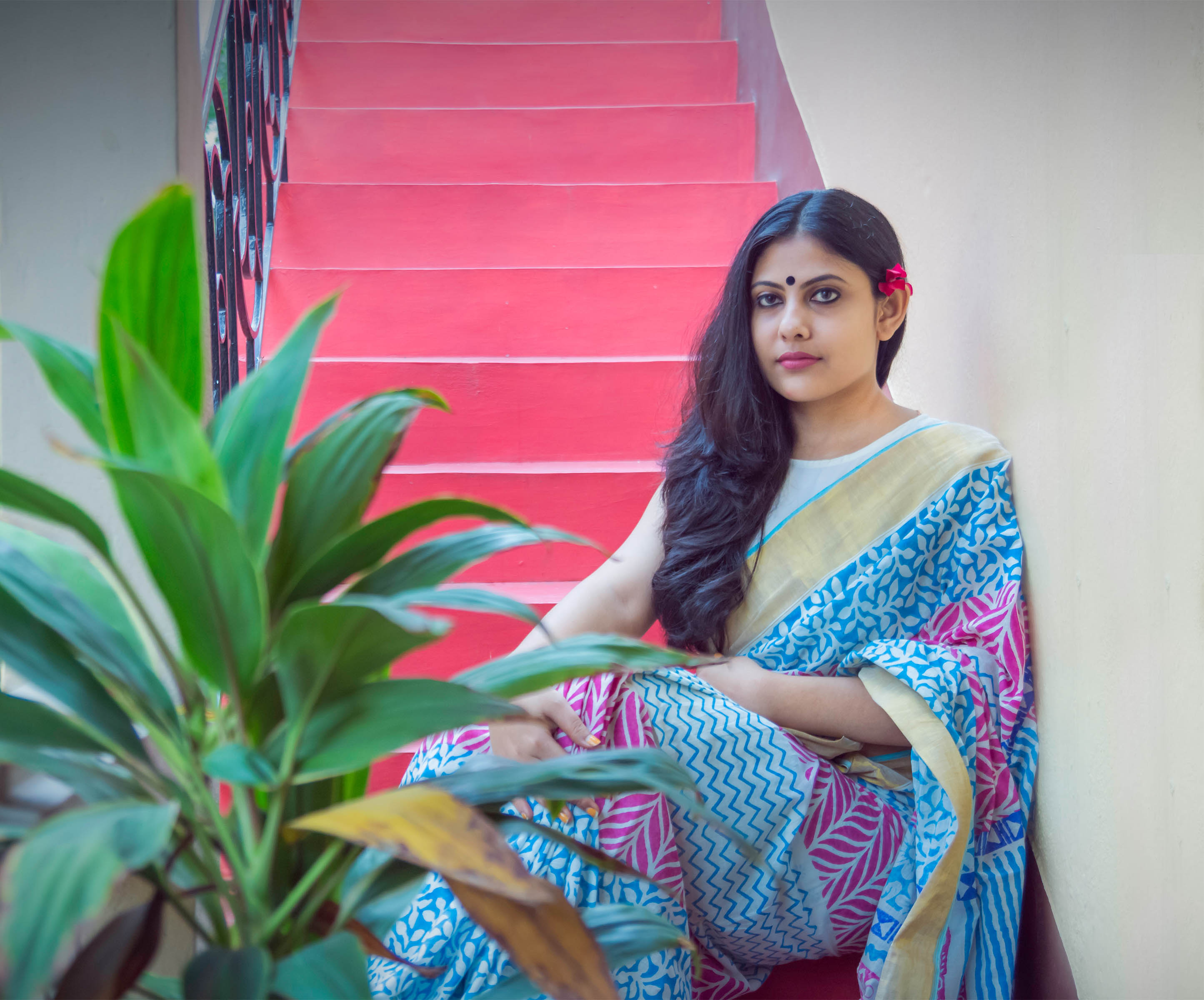 Kajol
You must have gauged what kajol is, right? Yes, it's the Bengali term for Kajal or Kohl. Bengali women are known for their beautiful, attractive eyes. As I mentioned earlier, it's the kohl that makes those eyes even prettier and more sensual.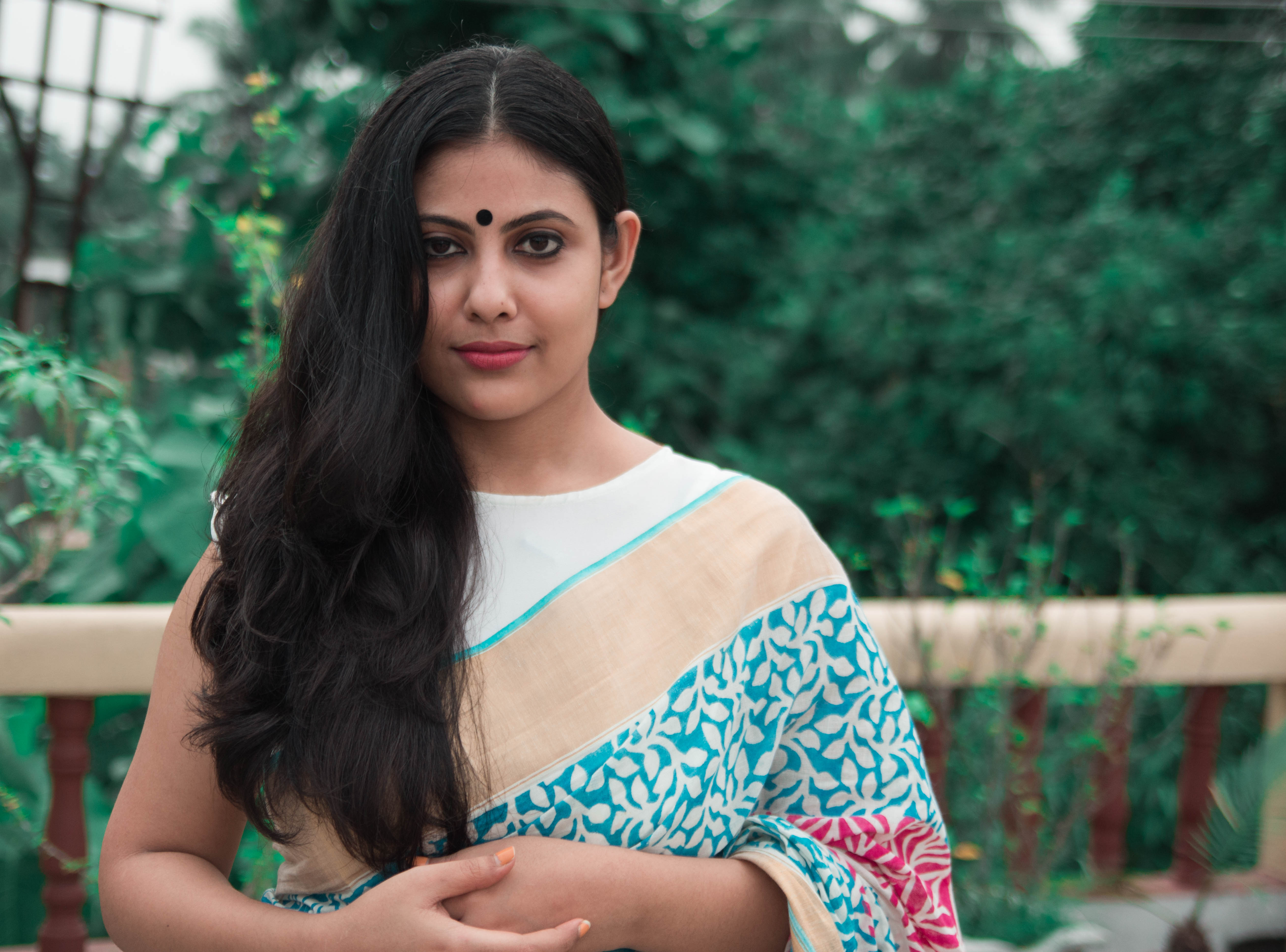 Chhapa Saree
A chhapa saree is translated as a printed saree. Bengalis have an undying love for their sarees. If you take a Bengali woman to a saree shop, she is bound to go crazy on handloom sarees. They love tant, jamdani, and even plain sutir saree (cotton saree). In most Bengali home, you will still find elderly members wearing printed cotton sarees.
The saree that I am wearing is a Mangalagiri Handloom Saree that Unnati Silks kindly sent me. Unnati Silks is an online portal that sells every type of Indian traditional sarees from cottons to handlooms to silks and so on. They also have a huge collection of kurtas, tunics and salwar-kameez. You can also find different fabrics there.
Mangalagiri Handloom sarees are crisp finish fabrics of cotton, cotton-silk or mercerized cotton, known for their heavy gold thread or zari borders, Nizam designs and striking colour combinations.
The one I'm wearing has a combination of blue and magenta and it has got geometric prints all over it. The material is very soft and wearable. As I am not accustomed to cotton sarees much, it gave me a little trouble at first but later on, I got used to it.
I hope you liked seeing me in a complete bong avatar. Believe me, I loved it so much!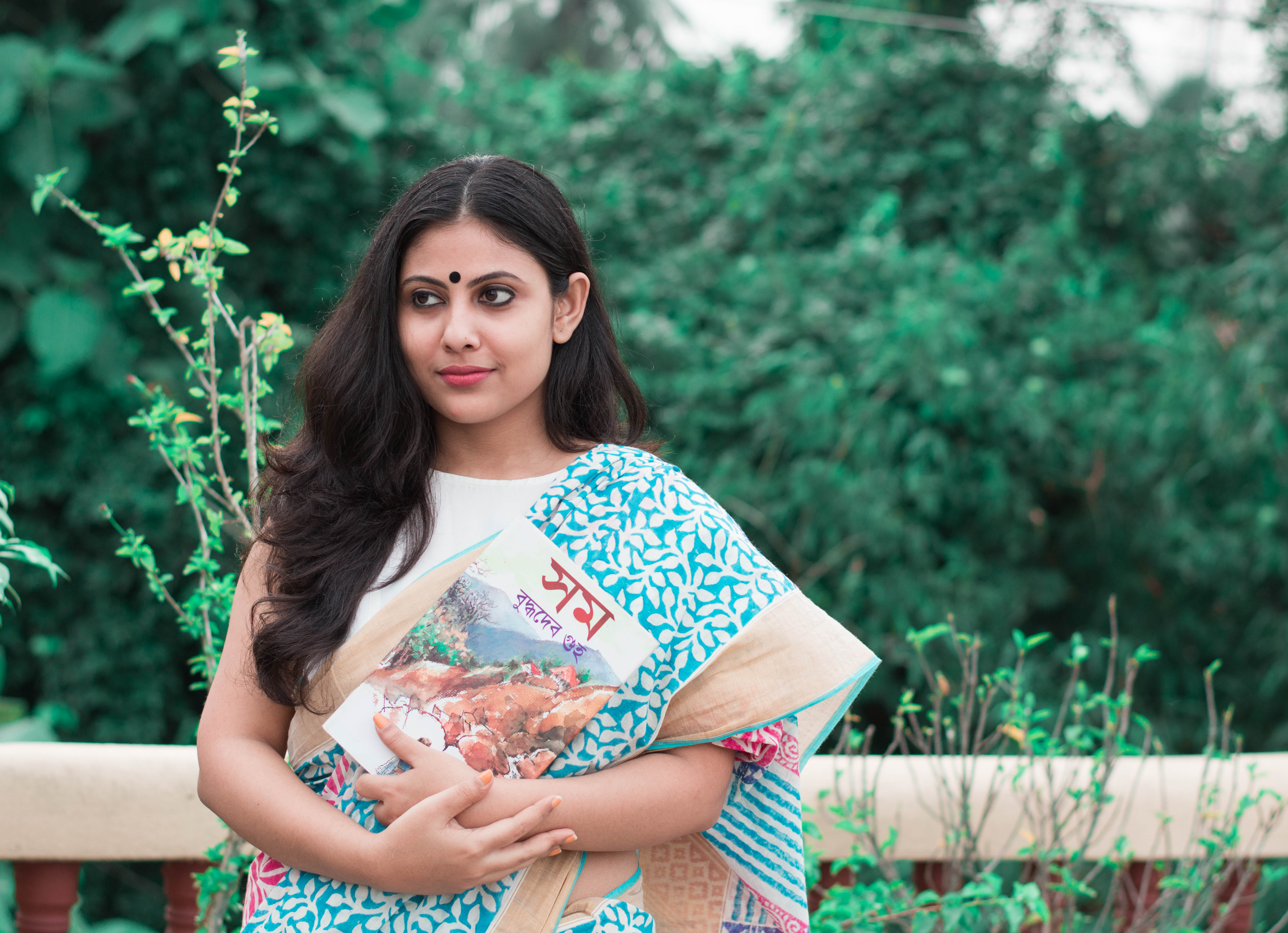 Write down your thoughts on this look!
---
That was it for today's post. I hope you found this post helpful. Make sure to share it with your family and friends if you did. Pour in your thoughts in the comments. Your comments encourage me a lot! Do subscribe to our Newsletter so that you get notified whenever there is a new post on the blog. Will talk to you in my next post. Till then, be safe & keep smiling! Follow me on Facebook, Twitter or Instagram for regular updates and also Subscribe to my YouTube Channel!