Being a blogger, trying new products is a neverending journey. Even after 7 years of being a beauty blogger, I still get excited to try new brands and new products. It's not only helpful for my readers but also very enriching for me as well. Recently, I tried a few products from a brand called Ethicare Remedies available on Emegamart.com. This brand is completely new to me and the products are also one of their own kind. You'll eventually get to know how. Today, I am going to review the first product that I started using, i.e. the Cutishine Anti-acne Face Wash.
About E Megamart-

"We are customer-centric virtual store providing Beauty and Cosmeceutical Products. E Mega Mart India is the leading E-commerce platform in this area. We are redefining the retail process by offering a unique and personalized way to discover and shop for the best grooming products that help customers to make their face, hair, and skin look nice.

We are here with a very wide range of products for dry and oily skin, combination skin, and sensitive skin. We also offer products for hair care, anti-ageing, and skin lightening solutions. Apart from this, we also offer clothing and accessories related products.

It is our desire to take care of you from head to toe, literally. From health monitors to skin and hair care regimens, you name it and we have it. Use our products and you're well equipped to tread the path of health, skin and hair care."

Also, they are the genuine and authorised seller of all Ethicare Remedies products.
Cutishine Anti-acne Face Wash is specially designed for acne-prone oily skin and it has the benefits of both AHA and BHA. Let's see what the brand has to say about this product-
Product Description
Cutishine soap-free face wash is a specially formulated gentle cleanser which combines natural AHA and BHA with special skin lightening actives which offer synergistic action and stimulates the shedding of dead skin cells thereby rejuvenating and purifying your skin, revealing underneath new radiant skin. Cutishine face wash also cleanses excess sebum (oil) and dirt, thereby helps to clear pimples. Tea Tree Oil ensures anti-bacterial action against bacteria common to pimple prone skin. It also reduces superficial wrinkles and ageing signs and its skin lightening actives also help to improve skin texture and complexion, giving an enviable glow to the skin. It is ideal for all skin types.
Price- ₹199 for 70g (buy here)
How to Use Cutishine Anti-acne Face Wash
Wet your face and apply a pea-size amount of the facewash on to the skin and neck. Massage in an upward circular motion. Wash off with cold water followed by a light moisturizer. For best results use twice or thrice a day regularly.
Ingredients
Key Ingredients:
Glycolic Acid (2%), Salicylic Acid (0.50%), Liquorice Extract (1 %), Tea tree Oil (0.50%), Aloe Vera (2 %)
Full list:
Carbomer, Glycerine, Sodium Lauryl Ether, Coco Amino Propyl Betain, D-Panthenol, Triclosan, Sodium hydroxide.
Packaging
Cutishine Anti-acne face wash comes in a golden coloured plastic tub with a flip open cap. The tube comes placed in a colour-coordinated cardboard box. The cap closes tightly and is absolutely spill-proof. The sleek packaging makes the product safe for travelling. A part of the tube is transparent so that you can keep a tab on how much product you are left with and it also adds to the aesthetics.
Texture & Smell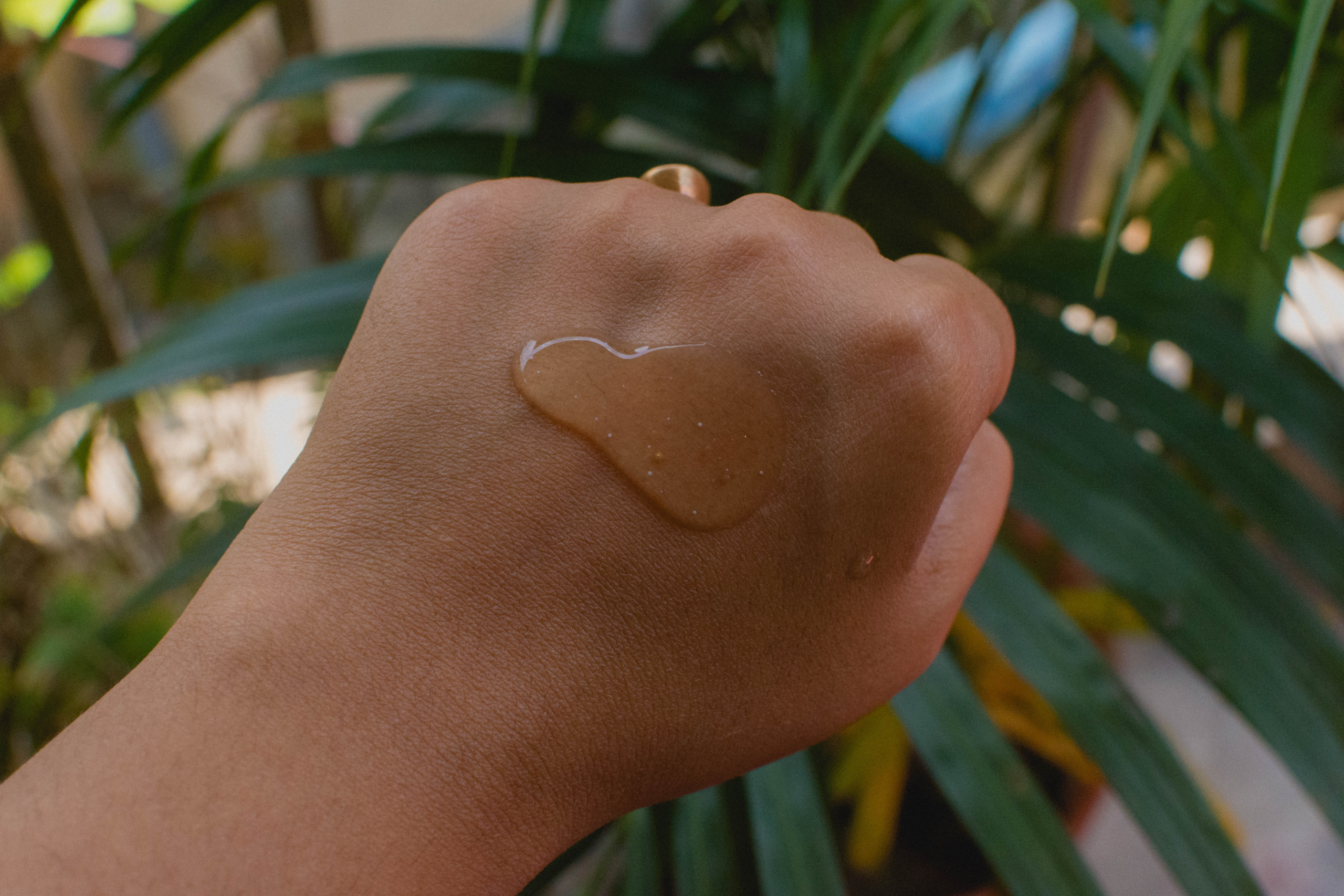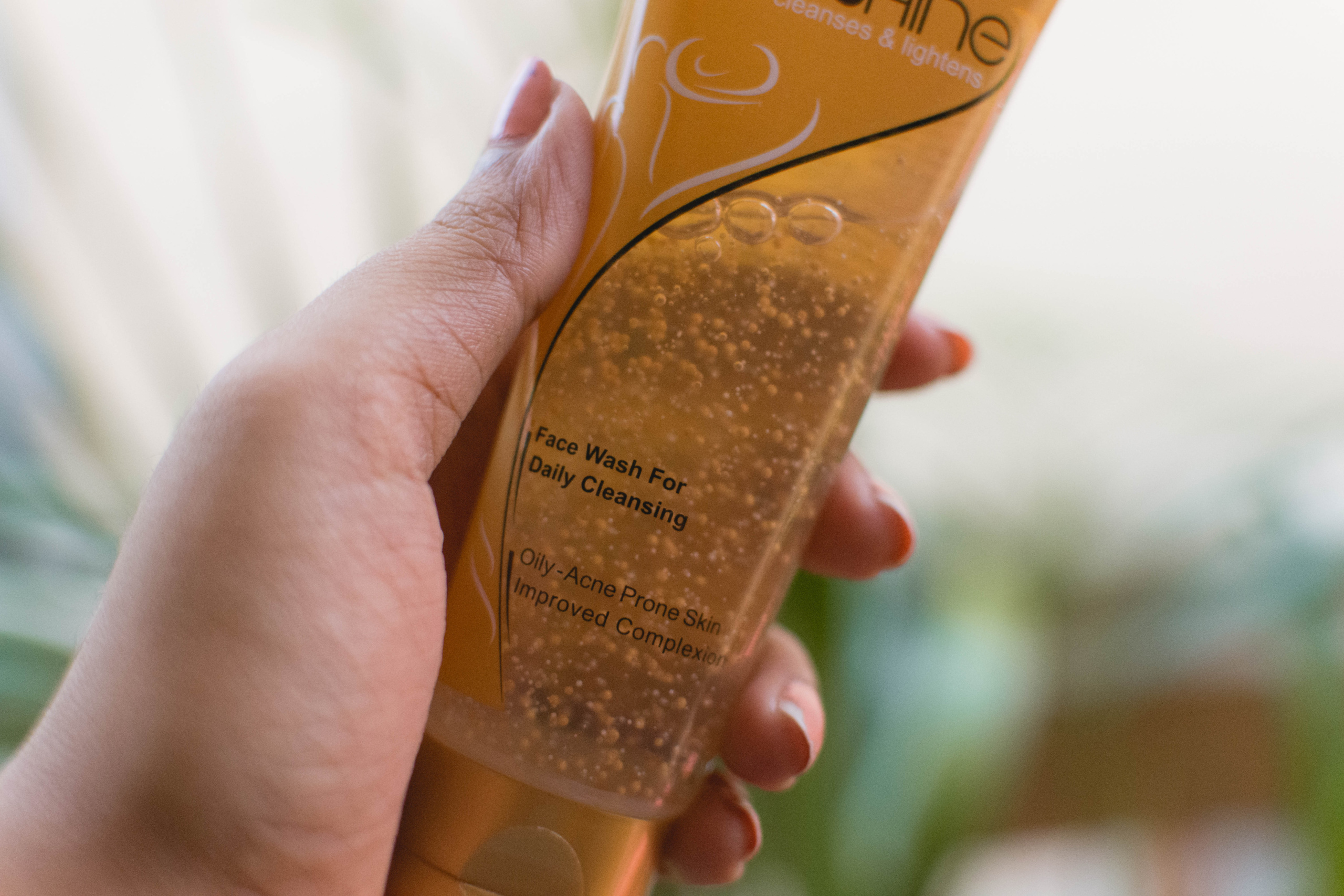 The texture of Cutishine Anti-acne face wash is like that of a gel and the consistency is quite runny. The face wash is transparent and has no colour whatsoever. It contains tiny white and golden beads in it which help in gently exfoliate the skin while cleaning it.
The smell is quite like an aftershave or a gent's EDT. The smell isn't something I am really fond of. I find it a bit strong for my liking. I love skincare products that are mildly scented.
My Experience with Ethicare Remedies Cutishine Anti-acne Face Wash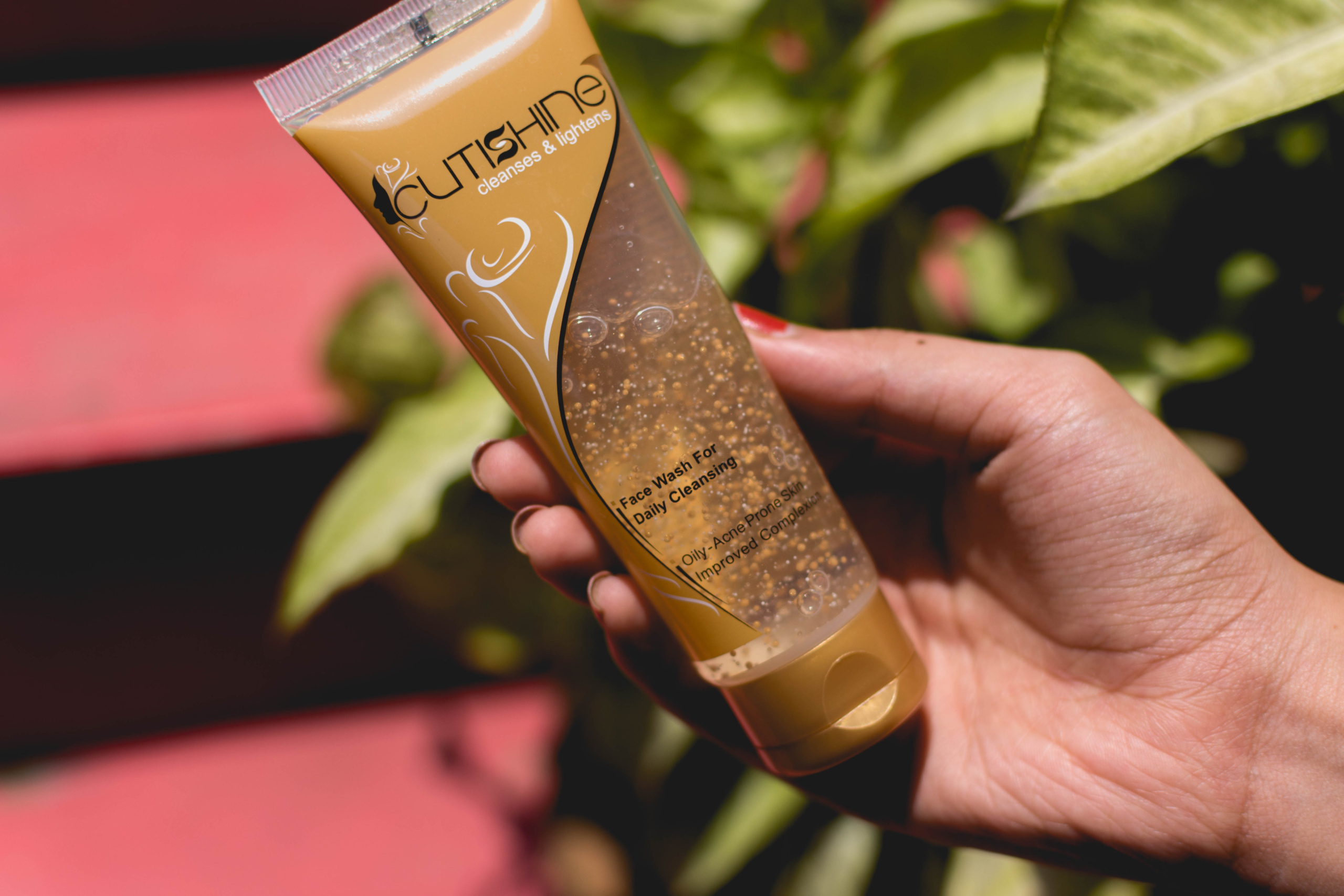 Having been suffering from occasional acne (mainly hormonal) and 'blessed' with oily skin, I never stop searching for that perfect wash for my skin. I have been using this face wash for the past few weeks and I think this is something I definitely should continue using this.
When I started using this face wash, I did not have any active acne. So, I cannot tell you if this removes pimple or not but it certainly helped me keep the occasional pimples at bay. It delayed the arrival of the pimples and as I continued using this, it completely stopped them from appearing.
But, acne is not the main skin concern that I have, it's the oiliness that bothers me more than the occasional pimples and this face wash has effectively taken care of that. It removes any traces of the excessive sebum that my skin produces during the night and gets accumulated mainly around my nose. Also, the tiny beads in the product help gently exfoliate the skin, unclogging the pores. These beads are not at all harsh on the skin thus could be used on a daily basis.
Despite removing all the extra oil from your face, this product does not dry out your skin or make it stretchy at all. Both Tea tree oil and Salicylic acid work wonders for the acne, tea tree oil is also a great anti-oxidant that fights free radicals. Glycolic acid and Salicylic acid are gentle exfoliants that remove any dead cells from the skin without being abrasive on the skin. Liquorice helps brighten the skin giving it a radiant look. Glycerine and D-Panthenol are great humectants that help moisturize the skin without making it oily. Aloe vera helps the skin soothe and adds a bit of moisture too. Overall, the ingredients list is quite impressive which makes the product totally safe to use.
Despite being engineered for oily, acne-prone skin, it's suitable for all skin types.
Which anti-acne face wash can you swear by?
---
That's it for today's post. I hope you found this article helpful. Make sure to share it with your friends and family if you did. Your comments encourage me a lot. So, pour in your thoughts in the comments. Subscribe to our Newsletter so that you get notified whenever there is a new post on the blog! Will talk to you in my next post. Till then, be happy and keep smiling! Follow me on Facebook, Instagram & Twitter and also Subscribe to my YouTube channel for beauty & fashion related videos and vlogs.