In 1935, the American company AO Eyewear launched a new style of sunglasses that was then contracted by the U.S. Military and designated for the Air Corps; thus, the name aviator glasses. These glasses are intended to be worn under a pilot's headgear, with lenses that could either be dark or reflective and made from steel frames that should hook perfectly and securely behind the person's ears. The aviator's large lens design is slightly convex compared to earlier sunglasses models.
For its practical use, the lenses are made more prominent to cover the whole field of vision of the user to reduce the amount of visible light entering the human eye and block ultraviolet radiation from the sun to the eyes from any angle. After the second world war, the sunglasses were made available commercially to the public.
Aviator Glasses in Pop Culture
In pop culture, these aviator glasses rose in popularity as prominent figures in music and film wore them. Among these celebrities are Slash, Michael Jackson, George Michael, Tom Cruise, Freddie Mercury, and Elvis Presley, earning the aviators the reputation of completing the "cool" outfit. It became a staple for tough guys, hippies, rock stars, military men, and more.
With the rise of the tomboy-cool chic look in the 1970s, pioneered by women like Gloria Steinem, Stevie Nicks, Bianca Jagger, and Debbie Harry, aviator sunglasses have become popular in the female market as well. This trend sold for those opting to move to the more modern jeans and sunglasses looks, a bold statement of enjoying men's traditional style while mixing feminine values. Nowadays, blogs and websites show that you can pair every outfit with the proper aviator glasses—celebrities and influencers on the internet sport even casual dresses or the usual jeans and shirt pair. 
Various styles, shapes, and materials can fit any woman who wants to add aviator glasses to their look. Here are a few of the best aviator glasses that you can choose from:
The teardrop style is considered the aviator's classic and original lens shape you can find in most stores. Among other lens shapes, this type of sunglasses provides the most protection to the eyes from sunlight. Since this design covers from brow to cheekbone, this is the perfect shape for women with oval faces. Women with oblong-shaped faces also look good with oversized aviators, balancing the length of their faces. People with heart-shaped faces can also select this as a safe choice. These aviators can create a balance for people with triangular faces and further accentuate your face shape. 
Square-shaped aviator glasses, also known as navigators, have rectangular-shaped lenses to provide complete eye coverage for the user. This aviator adds some angles to your look for people with round-shaped faces, making a good balance in the roundness and corners. Heart-shaped faces also go well with these glasses, accentuating the curves of one's face. At the same time, this is the ideal lens shape for those with longer faces.
The tea shade glasses featured circular lenses, which designers then adapted into the aviator style, hence the round-shaped aviator glasses. The round-shaped lenses are perfect for those with square-shaped faces, making their visage less angular and softening the look. Larger round lenses are also suitable for women with oblong faces, which is a safe option for people with diamond-shaped faces.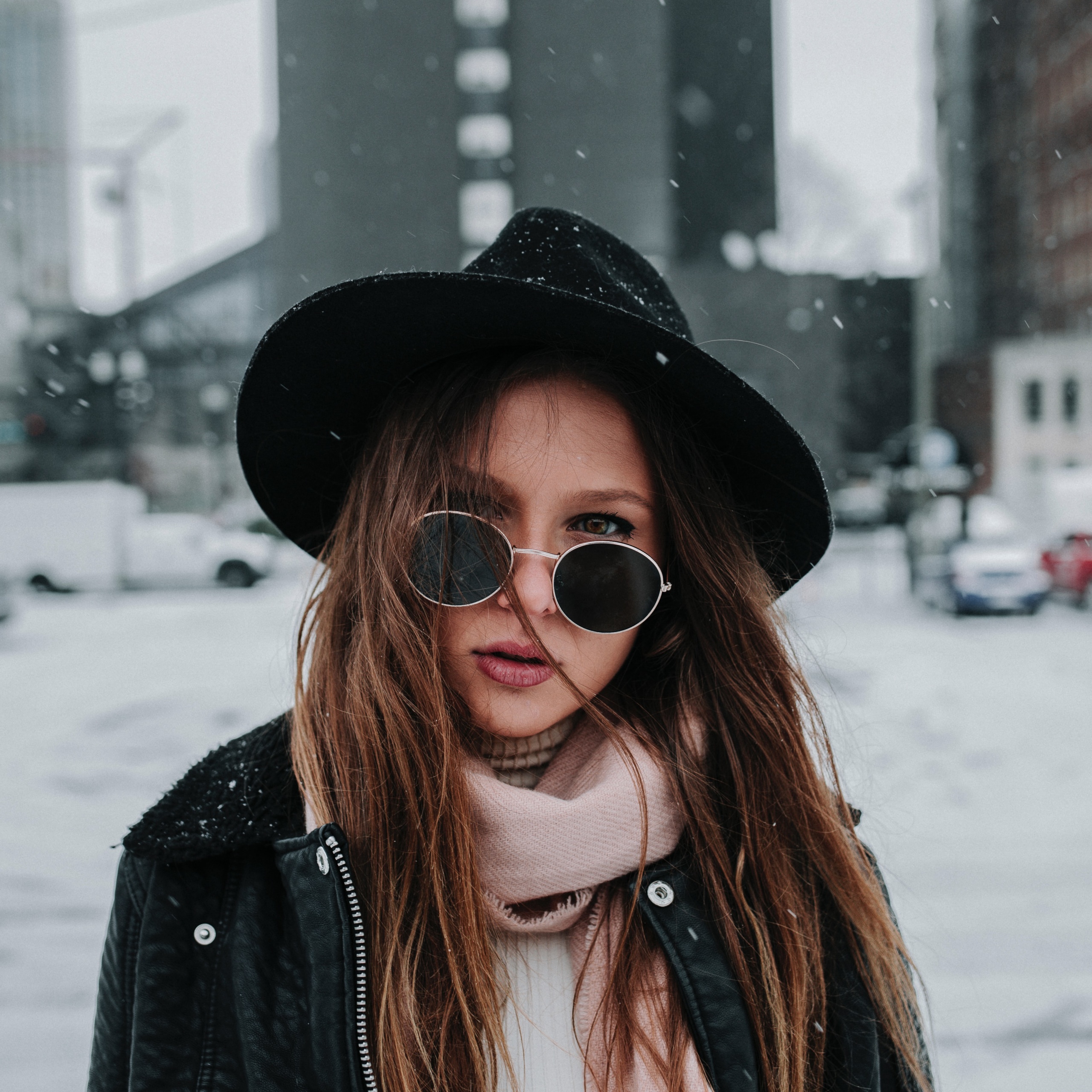 The panto is another iconic lens shape defined by having a high hinge and an entire base, oval lens, creating a broad view, also known as pantoscopic. Modern brands then incorporated it into aviator glasses commercially. Panto aviators incline more into fashion than purpose, making it a good choice for those who want to look chicer in their outfit with a little less seriousness and ruggedness than the classic aviators. This is good for square-shaped faces as it softens corners. The oval shape of the lenses can make diamond-shaped faces less proportionate. 
For those going on activities outdoors, the sporty aviator glasses have a squared-off bottom and broader lenses to better wrap your face and keep the sunlight out from your eyes. These aviators are also lighter in comparison to other shapes. This style looks perfect for people with rounded faces, as the corners of sporty aviators can cut the angles and create corners for the face.
Conclusion
Whether going for a casual outdoor party or planning to look chic on your next outfit while keeping your eyes safe from the sun's harsh rays, aviator sunglasses are perfect for you. Choosing the right inspiration, model, and colour to match your overall look with your glasses can make a whole new statement for your get-up. Remember that the essential things to consider if you're planning to purchase new aviator sunglasses are the style, material used, and lens colour. Next time you're going out, grab your pair of aviator glasses, and you're ready to go.