When it comes to an instant makeover and a no-fuss, running-late makeup look, I am very much dependent on intense black eyeliners and statement lip colours. Ever since I finished my Ikonic Gel Eyeliner Pencil I have been hunting for something like that. Finally, my quest came to an end when I found the Faces Ultime Pro Intense Gel Kajal.
Faces has recently launched this iconic product which is basically an eye pencil with the formula of a gel liner. I have used this Gel Kajal for quite a few times and now I am ready to share my own views on the product.
Price- Rs 549 for 1.2g (Buy here)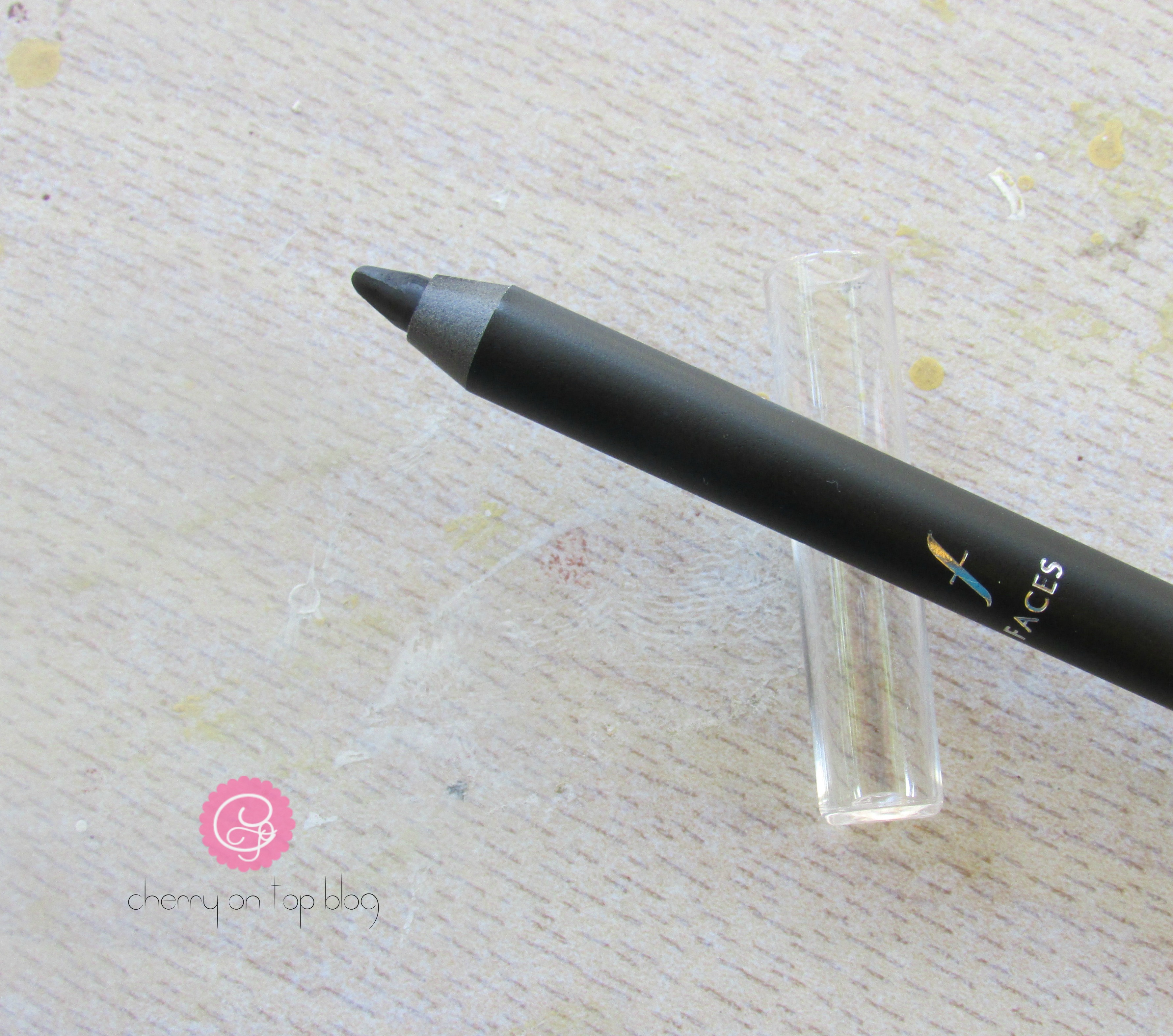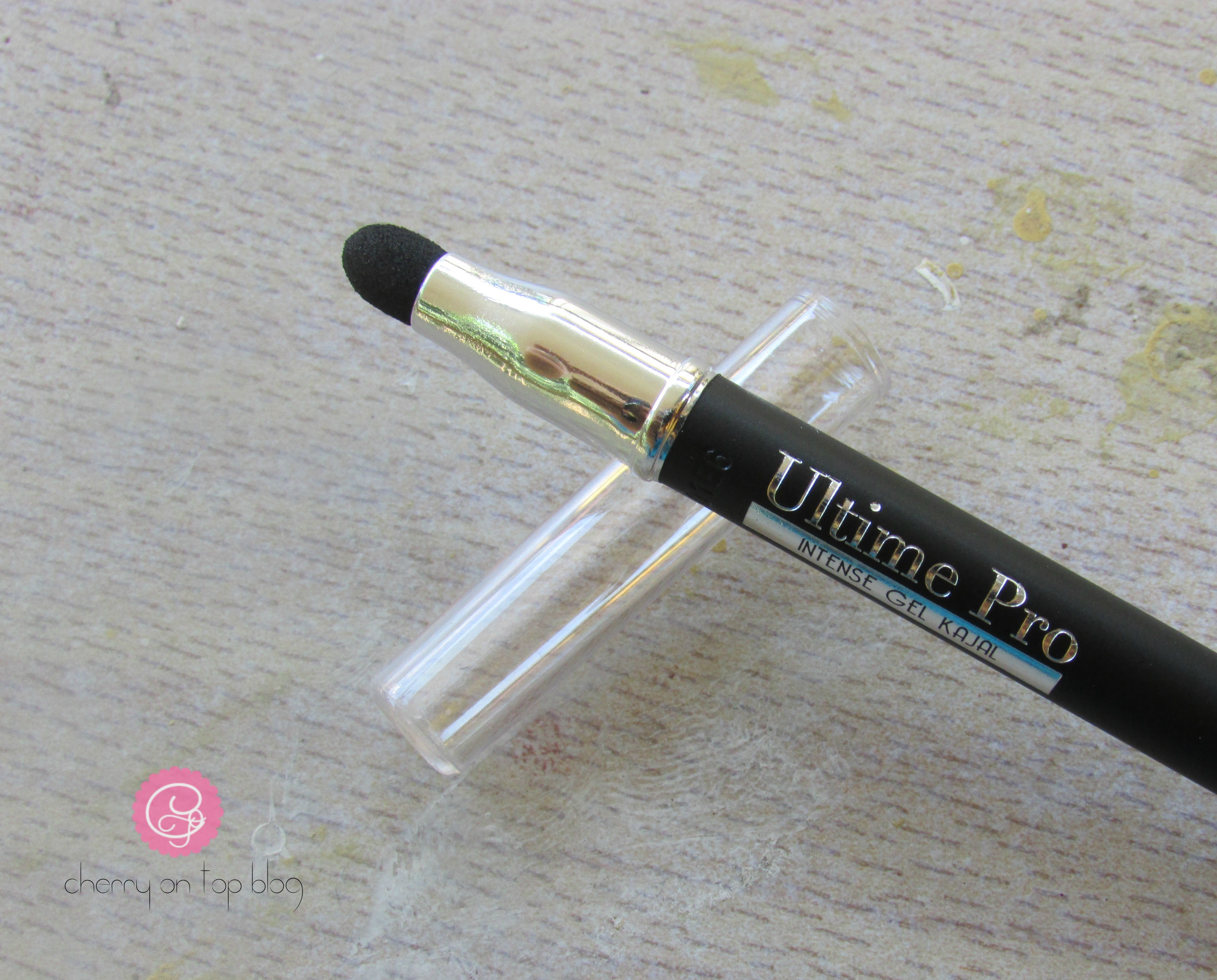 Packaging- Faces Ultime Pro Intense Gel Kajal comes in a black cardboard box with all the details printed on it. The kajal is just like a normal eyeliner pencil with a smudger sponge at the end. Both the ends are protected with transparent plastic caps. It is not a retractable eye pencil. You have to sharpen it in order to keep using it. It comes with its own sharpener.
Texture- The texture of the Faces Ultime Pro Intense Gel Kajal is very creamy. It glides on the eyelids very smoothly and effortlessly which ensures an easy and even application. Even in this cold weather, it has not become dry. The finish is definitely not matte. It gives a semi-matte to a glossy finish.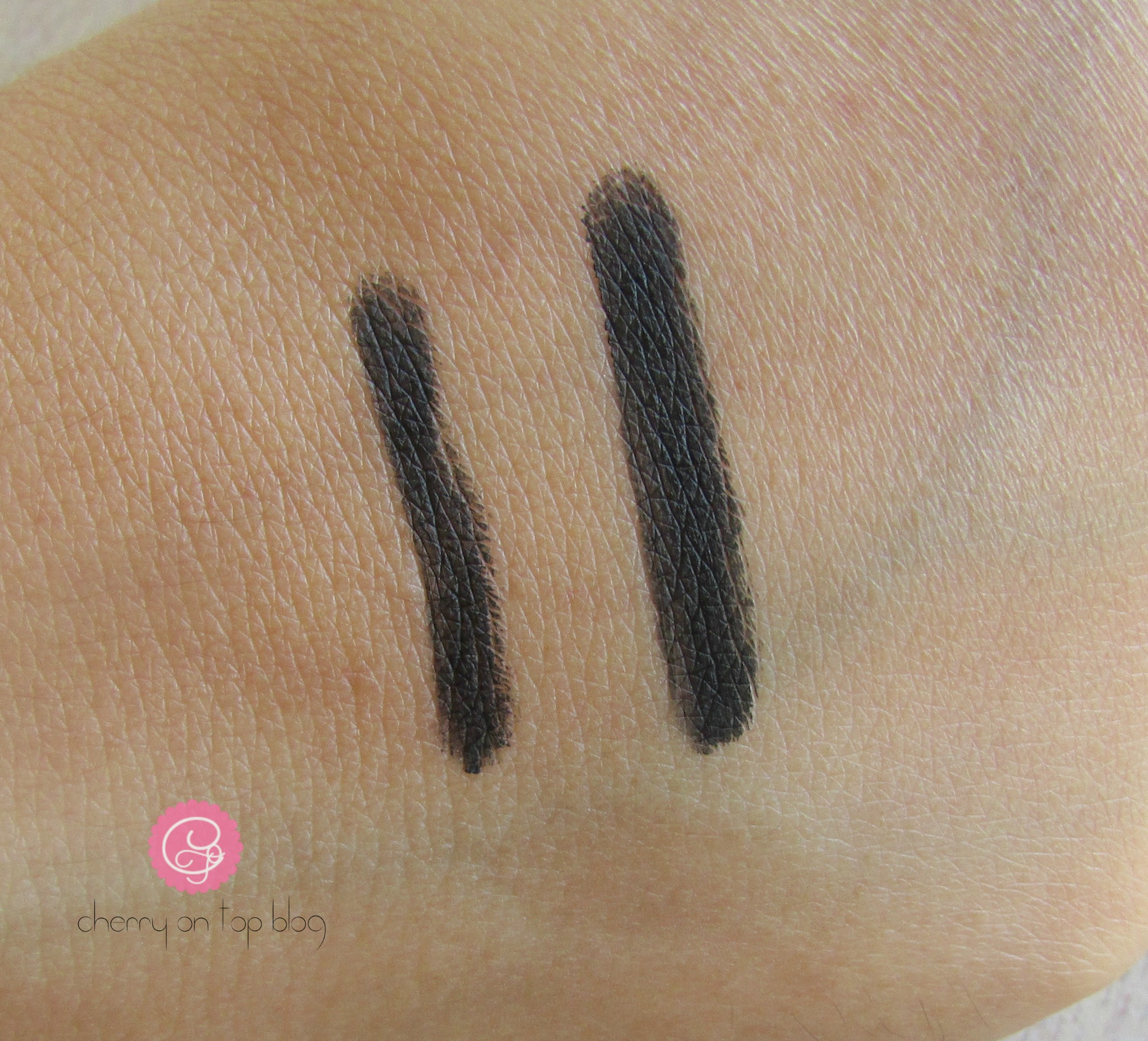 Pigmentation- The pigmentation of the Faces Ultime Pro Intense Gel Kajal is amazing! It gives out an intense black colour which is great for special occasions. I have barely used any eyeliner/kajal from an Indian brand that has this kind of dark black colour.
Wear Time- The staying power of the Faces Ultime Pro Intense Gel Kajal is quite average. It is very soft and smooth to apply but it does not last for a long time. On my eyelids, it lasted for about 2-3 hours at a stretch. It lasts longer on the upper lash line in comparison to the lower lash line.
My Experience with the Faces Ultime Pro Intense Gel Kajal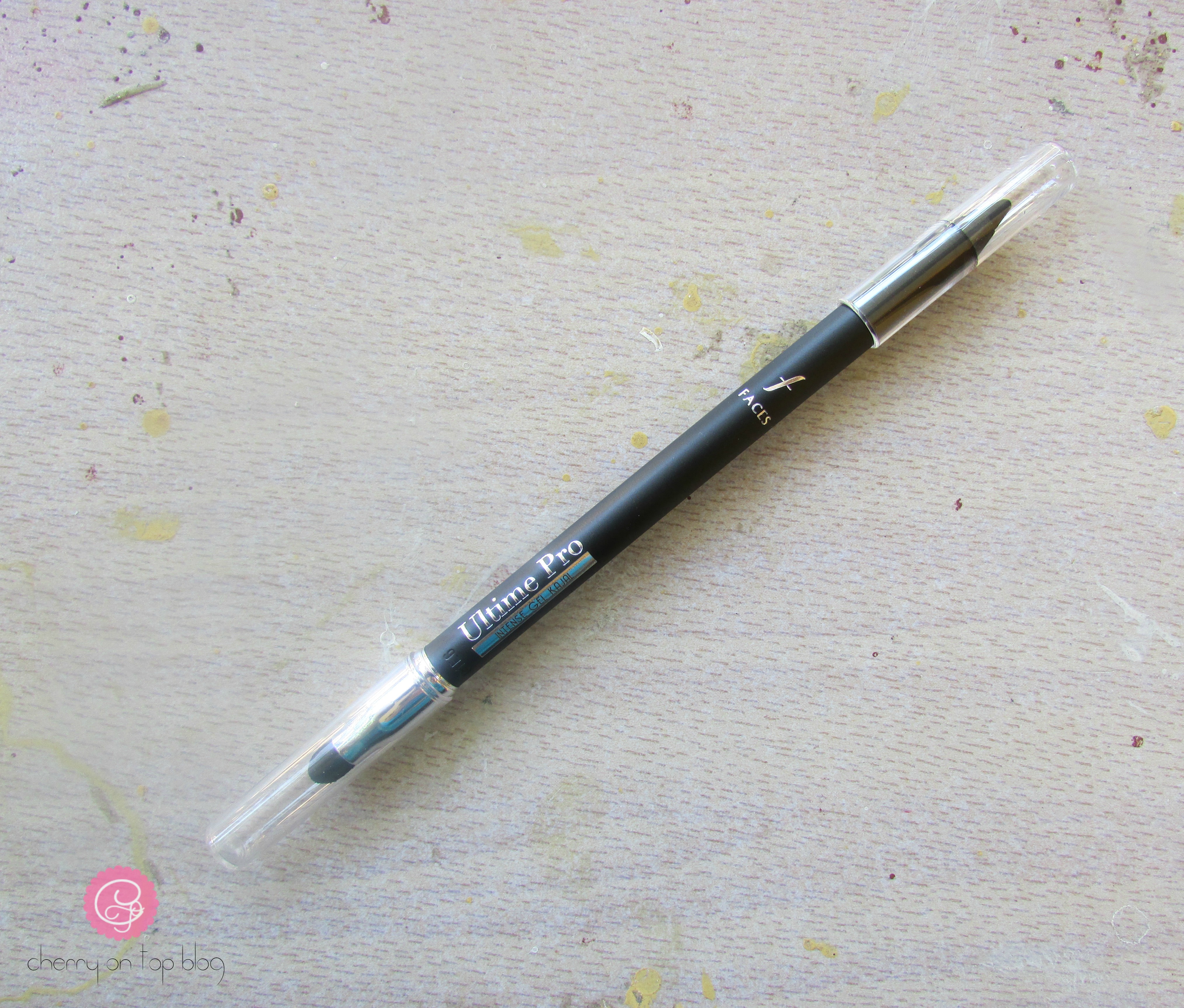 To sum up, I can say that I really liked the formula of this kajal. The intensity is really great. I really liked how it glided on my eyelids and gave an opaque black line in a single swipe. Being it a soft and smooth formula, smudging it out is very easy. I always reach out for this kajal whenever I have to glam up within a very short time. This kajal would be a great option for those who need a quick glam makeup without using a tonne of products and for those who are always on the go. The sad part is that it does not stay long on the waterline. I have oily waterline and the product started to smudge pretty quick on my bottom lashline. If you are one who has extremely oily eyelids then this product is not for you.  Except for the fact that it needs sharpening quite often (which results in wastage of product) and its wear time I liked everything about the Faces Ultime Pro Intense Gel Kajal. This product did not cause any kind of allergy or irritation to my eyes.
If you want me to do a Quick Smoky Eye Tutorial using this then please let me know in the comment. I'll be very happy to do it for you.
---
That's all for today's review. I'll talk to you in my next one. Till then, be safe & keep smiling! Follow me on Facebook, Twitter or Instagram for regular updates. Add me on Snapchat for more fun and a sneak-peek of my life.
Disclaimer- Product sent by the brand in exchange for an honest review.