Hi, guys! Today I am reviewing another neem-based skincare product. Today's post will be about the Oshea Herbals Neempure Anti Acne and Pimple Face Pack. This product is enriched with Neem and Aloe Vera extract and it is suitable for all skin types. It's been quite some time now since I started using this face pack. Now, I am ready to share my review with you all. So, let's get started-
Price- Rs 345 for 300g, Rs 175 for 120g, Rs 115 for 80g (Buy here)
Description- This deep purifying antimicrobial and antiseptic formula cleanses skin while helping to absorb toxins and excess oil. Regular use of this pack helps get rid of pimples, acne, blemishes and spots. Also, makes the complexion fair and enhances facial brightness.
Active Ingredients-
Neem and Basil Leaf Extracts: A universal antiseptic and anti-microbial, helps in curing acne, pimple.
Aloe Vera Gel: Excellent Moisturising and skin healing properties.
Tea Tree Oil: Antiseptic, Anti Acne, Antimicrobial properties.
Cinnamon: Astringent properties.
Ingredients-Aqua, Kaolin, Stearic Acid, Bentonite, Titanium Dioxide, Glycerine, Zinc Oxide, Neem Leaf Extract, Aloe Vera Extract, Emulsifying Wax, Basil Leaf Extract, Extract of Yarrow, Polysorbate-80, Tea Tree Oil, Cinnamomum Extract, Fragrance, Xanthan Gum, Methyl Paraben, Propyl Paraben.
Direction to Use- Apply a generous amount of this pack on face & neck leaving eyes. Relax till completely dry. Rinse with plain water.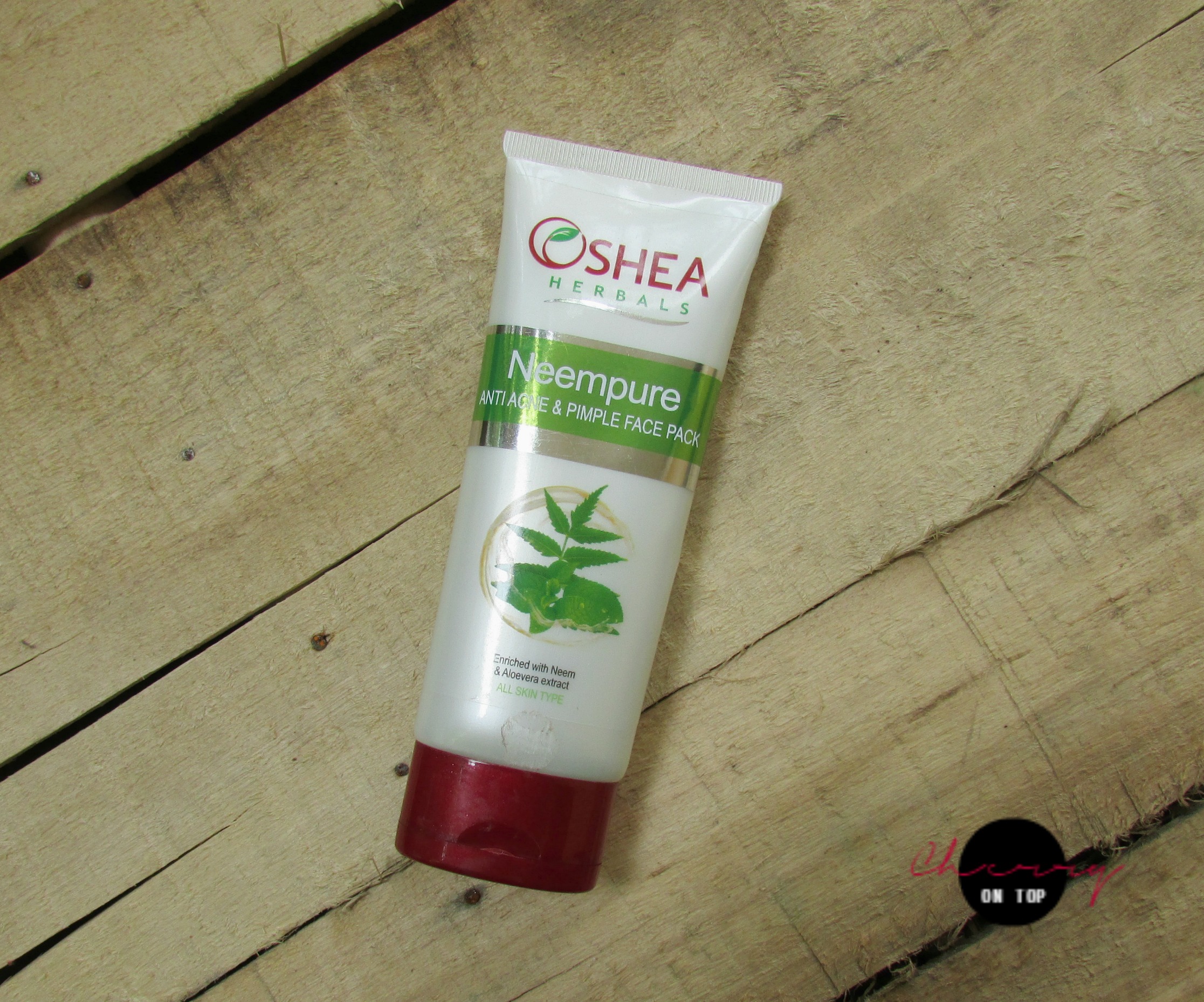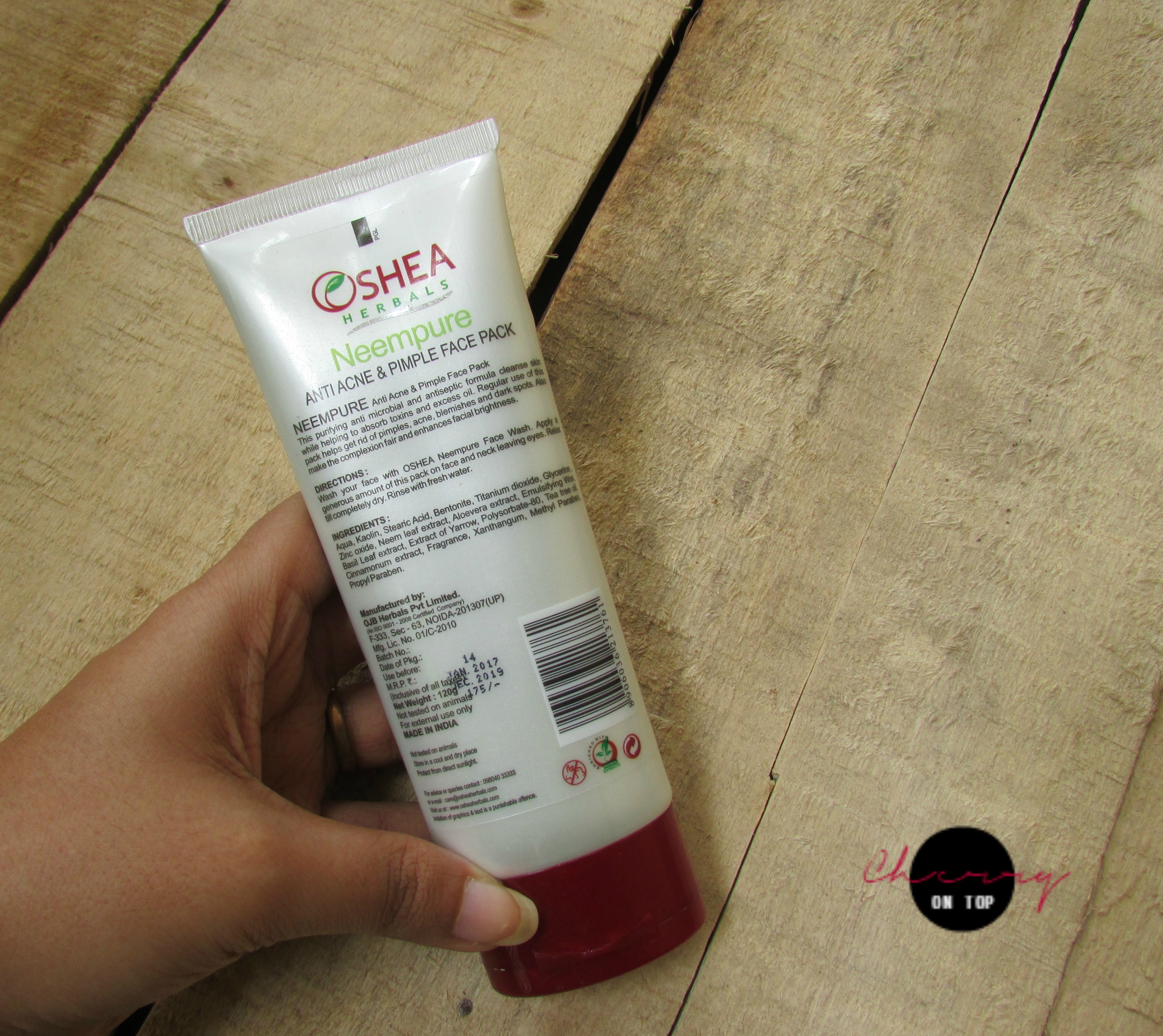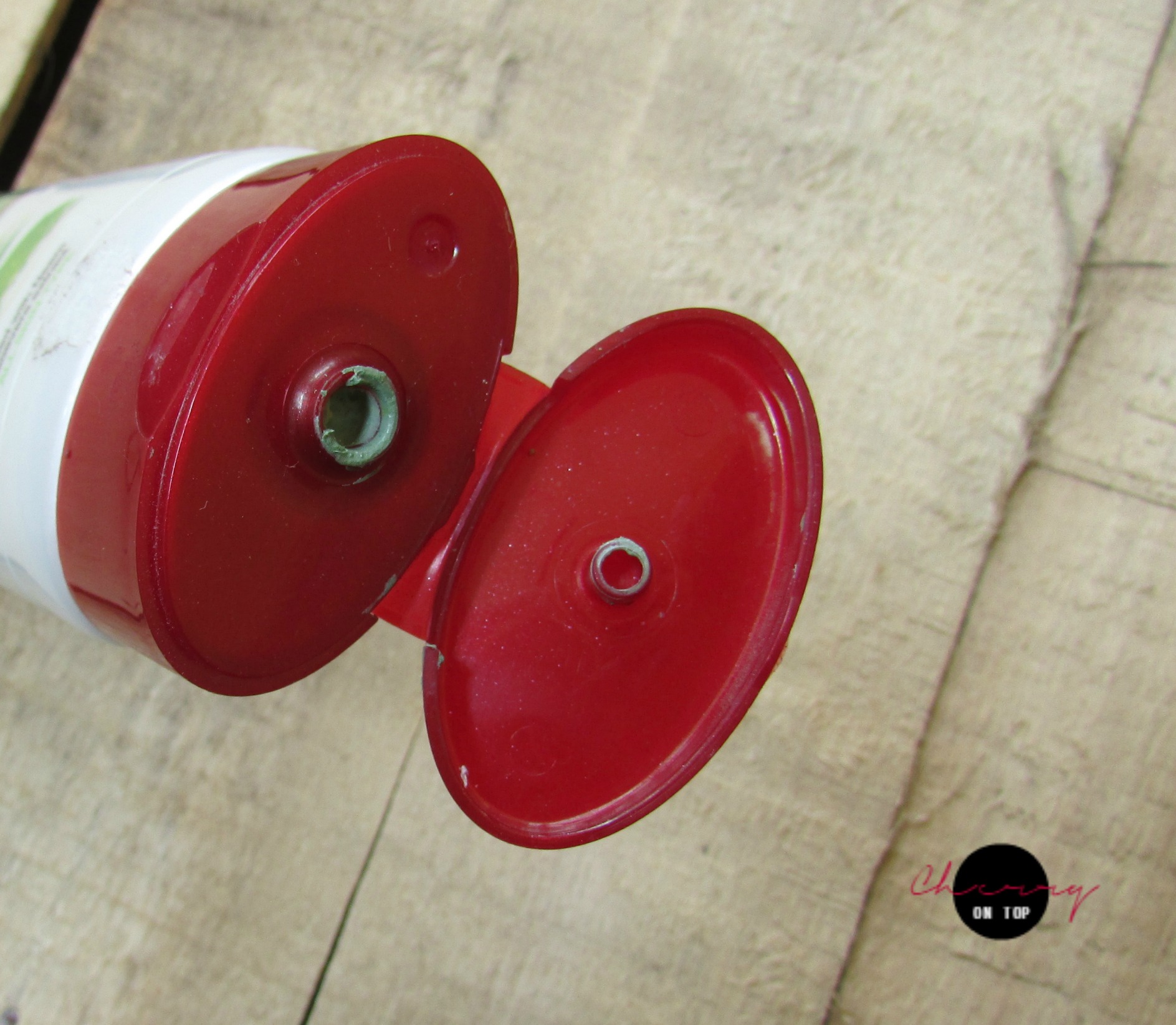 Packaging- Oshea Herbals NeemPure Anti Acne & Pimple Face Pack comes in a sturdy white plastic tube packaging. You need to squeeze the tube in order to dispense the product. The packaging is travel-friendly.
My Experience with Oshea Herbals NeemPure Anti Acne & Pimple Face Pack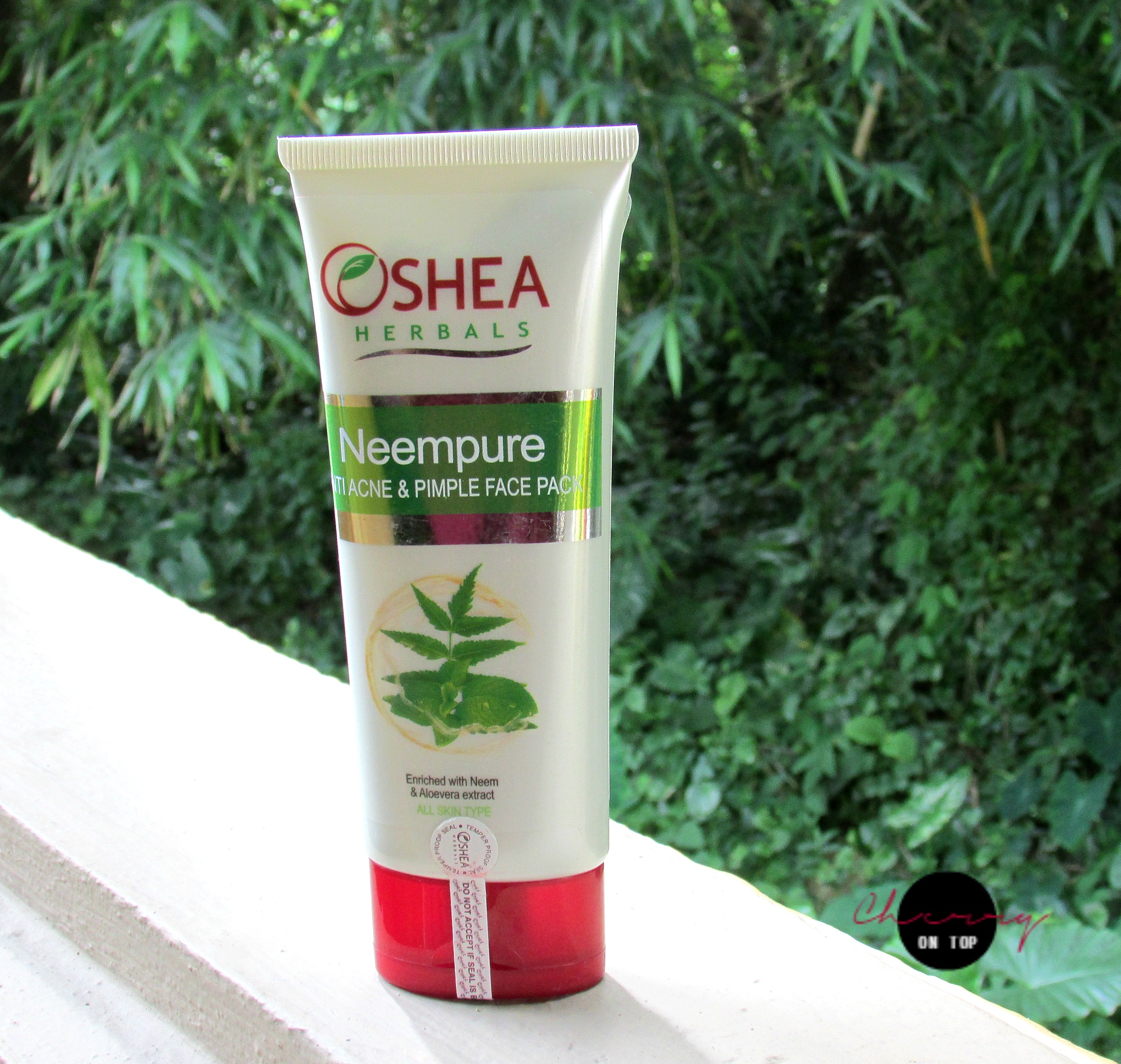 I have been using Oshea Herbals NeemPure Anti Acne & Pimple Face Pack for the past couple of weeks and I am in a love-hate relationship with this face pack. I love it because of the natural ingredients and effectiveness but I hate it for it feels heavy on my face when I put it on. I find it difficult to wash off of my face. It also takes longer to dry completely than any other masks. It takes around 20-30 minutes to dry.
But, on the brighter side, it freshens up the skin. You can feel the freshness right after washing it off. It makes my skin brighter and adds a little glow to it. It doesn't make the skin fairer as it claims. I haven't seen any signs of acne or a pimple (not even the customary pre-menstrual one) since I have started using it. I use it twice a week at night.
If you love to have a face pack with all the benefits of natural ingredients like neem, tea tree oil, aloe vera and cinnamon, that too within budget then you can try out this face pack by Oshea Herbals.
---
That was it for today's post. I hope you found this post helpful. Make sure to share it with your family and friends if you did. Pour in your thoughts in the comments. Your comments encourage me a lot! Do subscribe to our Newsletter so that you get notified whenever there is a new post on the blog. Will talk to you in my next post. Till then, be safe & keep smiling! Follow me on Facebook, Twitter or Instagram for regular updates. Add me on Snapchat for more fun and a sneak-peek of my life.
Disclaimer- The product was sent by the brand in exchange for an honest review.