Hello, guys! Hope you are doing great. First and foremost, I want to thank all of all for your response on my 7 Things About Basic Skin Care I Learnt Late post. You seemed to have like it so much. I promise to write such in-depth and useful posts more often. Looking at the success of my previous post, I thought of writing another one which will be useful to you. So today, I am going to talk about my the top 5 nude lipsticks I love using. Hope this will help you choose something for yourself too. All the nude shades that I'll be talking about are perfect for most of the Indian skin tones.
Nude lips are currently in vogue. It took me a while to give in to the temptation simply because Indian lipstick brands do not have a satisfactory range of nude lipsticks. Nude lipsticks are perfect for everyday use, for office or college. They are also great to pair up with a bold statement eye makeup. Depending on your skin tone, you can choose the perfect nude lipstick for you from the tonnes of shades available in the market. Very soon, I'll write a post on how to chose the perfect nude for your skin tone.
In today's post, I've shared 5 of my current favourite nude lipsticks. One of them is a creamy lipstick and the rest four are liquid matte lipsticks. This post will be a combination of swatches and mini reviews. So, let's start-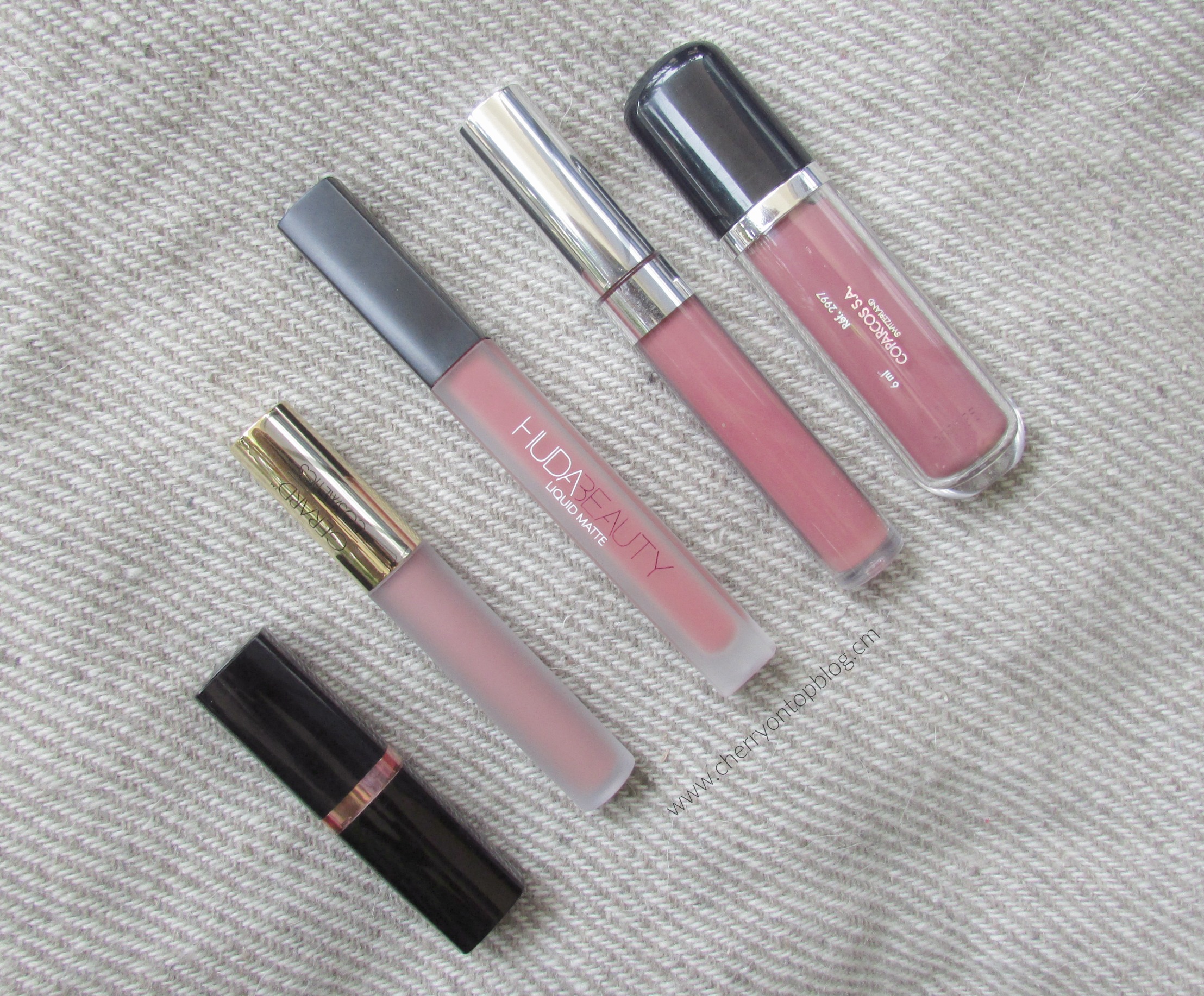 >>Anti-static hair brush Forbabs
Maybelline Colorshow Lipstick- 309 Caramel Custard
When Maybelline launched their Colorshow lipstick range, I fell for it. It has a range of beautiful shades from pinks to reds to oranges and neutrals. At that time, I had slowly started to incline towards neutral shades, leaving my comfort zone (read reds and pinks) behind. So, I ended up picking this Caramel Custard shade from the collection.
Price- Rs- 299
Shade- As the name suggests, Caramel Custard is a caramel brown/cinnamon shade, perfect for everyday wear. I have worn this to my university every single day!
Pros-
Creamy and smooth texture.
Effortlessly glides on the lips.
Feels light on the lips.
Sleek, travel-friendly packaging.
Doesn't bleed at all.
Cons-
Transfers and that's so obvious because of the texture.
Doesn't last long. 3 hours max on my lips.
Tends to melt in summers.
Gerard Cosmetics Hydra-Matte Liquid Lipstick- Cher
I've been loving it ever since I bought it! The colour, the texture I love everything about this liquid lipstick.
Price- $20
Shade- The shade is a mauvy nude shade which compliments most fair to medium Indian skin tones.
Pros-
Creamy formula that sets matte.
Despite being creamy, the formula is also thin. So, it feels light on the lips.
Not at all drying. (If you haven't used ColourPop Ultra Mattes, you don't know what 'drying' means!)
Smooth application. No patchiness.
Doesn't transfer at all!
Cons-
A bit expensive for the quantity.
Not available in India.*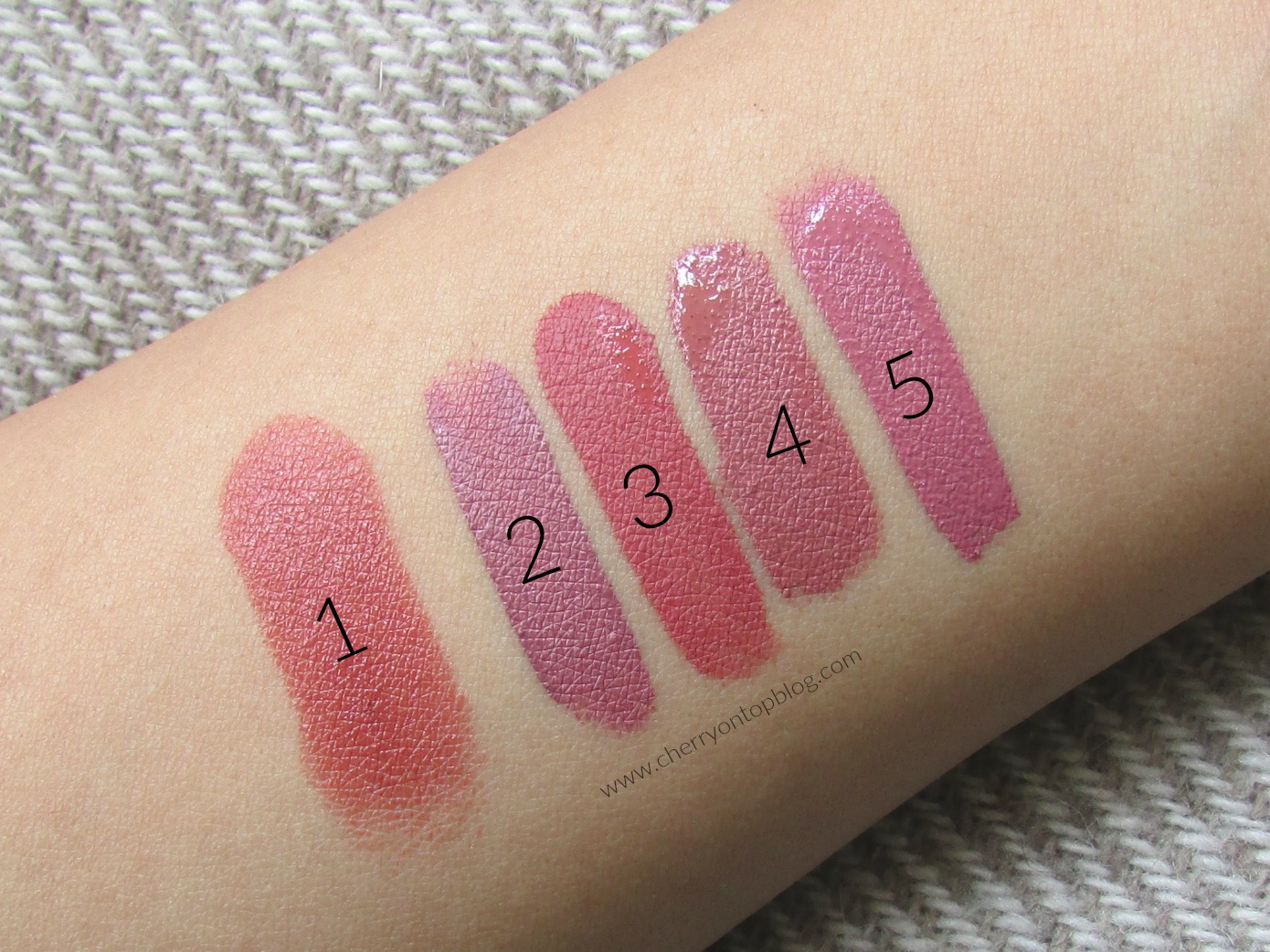 Huda Beauty Liquid Matte Lipstick- Icon
I am so in love with this beauty. This product is so nice that I thank the Lord for making me able to buy this liquid lipstick. This is the best liquid lipstick formula I've ever tried. The texture is not runny nor thick/creamy, just in between.
Price- $20
Shade- Kind of a burnt orange/rusty shade, very neutral and very wearable.
Pros-
Thin in texture yet very pigmented
Applies completely opaque.
Dries completely matte, but stays a bit tacky. It's not a powdery matte formula. Thus, feels comfortable.
Lightweight. Doesn't feel like I have something on my lips.
Doesn't smudge, smear or transfer.
Lasts for 9-10 hours on my lips.
Cons-
Not available in India.* (There's a buzz around that Huda Beauty might launch on Nykaa soon!!)
ColourPop Ultra Satin Lips- Calypso
I've been started loving ColourPop liquid lipsticks a lot. Someone was selling these unused ColourPop liquid lipsticks, so I thought to give them a shot as a trial before I buy some new ones from their website. Among the three, one is an Ultra Satin one and this is the one I love the most.
Price- $6
Shade– Calypso is a warm-toned nude shade with a hint of pink.
Pros-
Perfect nude for warm Indian skin tones.
Dries to a satin matte finish.
Feels comfortable on the lips.
Creamy yet lightweight formula.
Gives an opaque finish in the first application.
Very pigmented.
Great value for the price.
Cons- 
Requires a touch-up post meal or drink.
Not available in India.*
Chambor Extreme Wear Transfer-proof Liquid Lipstick- 402
This is another of my recent purchases. I love this for its colour payoff and longevity. This is one of the best nude lipsticks in India.
Price- Rs 845
Shade- The shade is a mauvy nude shade almost identical to Cher by Gerard Cosmetics. The only difference is Cher is a bit darker as it has more brown tones that Chambor 402. The latter is a bit light and has more pink undertones.
Pros-
Smooth application.
Doesn't feel heavy.
Not drying. Feels comfortable on the lips.
Doesn't transfer.
Waterproof formula.
Long lasting.
Cons-
Does budge from the centre after a few hours of wearing, or if you have food.
Can accentuate fine lines.
So, these were my 5 favourite nude/neutral lipsticks as of now. What's yours?
---
That was it for today's post. I hope you found this post helpful. Make sure to share it with your family and friends if you did. Pour in your thoughts in the comments. Your comments encourage me a lot! Do subscribe to our Newsletter so that you get notified whenever there is a new post on the blog. Will talk to you in my next post. Till then, be safe & keep smiling! Follow me on Facebook, Twitter or Instagram for regular updates. Add me on Snapchat for more fun and a sneak-peek of my life.
*Some Instagram stores import these from the US for the makeup lovers in India like us. My favourite is LaChickwick.