The use of makeup brushes has been increased a lot in the past few years. We have been witnessing the arrival of the different type of makeup applicators. From regular brushes to beauty blenders, wedges, silicon sponges and now the oval brushes. With the birth of different makeup techniques, different types of applicator have also been noticed. Today, in this post, I will be reviewing the two WiseShe Oval Brushes that I received recently.
What are Oval Brushes?

Oval brushes are a type of makeup applicators that have been designed to do your own makeup, unlike the regular makeup brushes that are meant for doing makeup on others. These brushes look quite similar to toothbrushes, and they have denser bristles. The design of the brushes ensures a precise and comfortable application.
A Little Bit about WiseShe
WiseShe Oval Brush collection is a venture by Anamika Sureka, a veteran beauty blogger in India. She has a very popular beauty blog named WiseShe where she writes amazing articles and reviews on beauty and makeup products.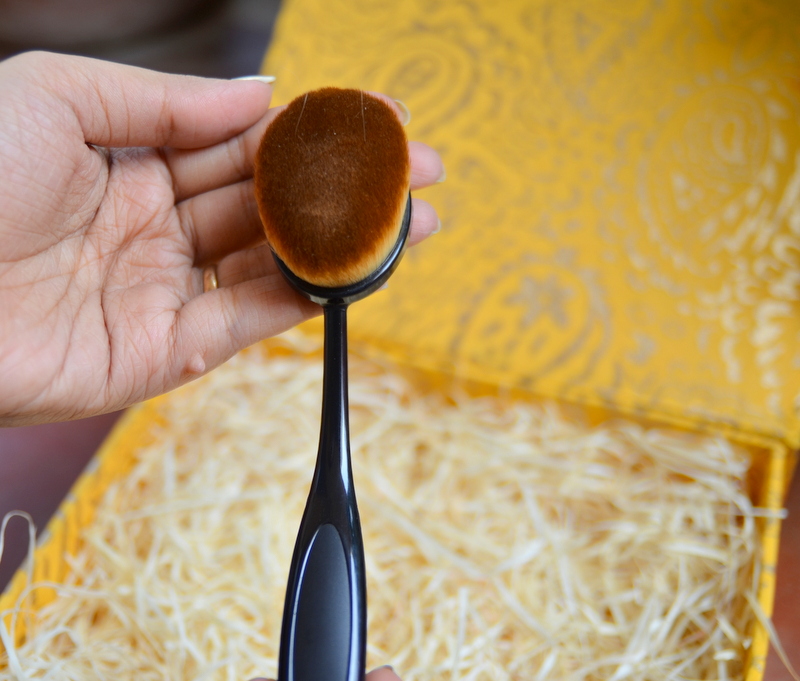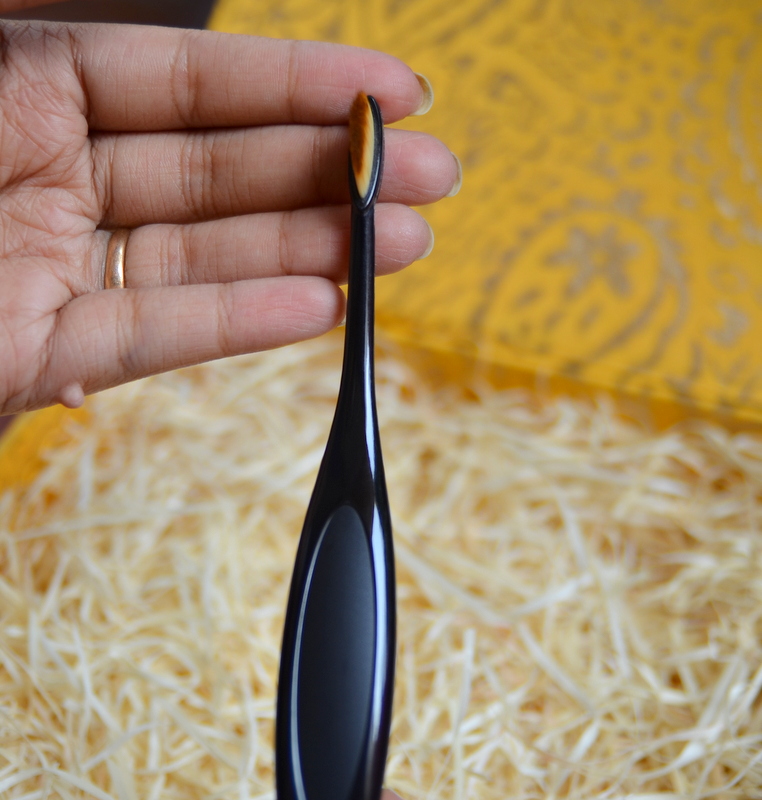 WiseShe Oval Brushes Packaging:
The brushes I got are directly from the owner as a PR kit. Anamika wanted to have a first-hand experience from blogger so she sent me and some other bloggers PR kits containing the brushes. Now, that PR kit is definitely not the final packaging that is going to hit the market. The PR package is a decorative gift box inside which the brushes came.
The brushes are like regular oval brushes with plastic handles. There were no name or number written on the brushes so you cannot tell which brushes are for what unless you are experienced enough. I believe they will be adding that up when they are ready to hit the market.
Price:
The price of the brushes is yet not disclosed.
My Experience with WiseShe Oval Brushes:
I received two brushes in my box. One of them is a foundation/powder basically a base makeup brush and the other one is a precise thin brush that could be used to smudge your kohl or apply eyeshadow on the lower lashline.
Both of the brushes have very soft bristles. The foundation brush applies cream and liquid foundations/BB/CC creams really evenly and flawlessly. It can be used to powder your face too. I used the smaller, thin brush to smudge kohl on the lash line and to fill in my eyebrows and it does both the jobs very well.
The best thing about these brushes is that they have not shed for a single time not even while getting washed. Great job, Anamika!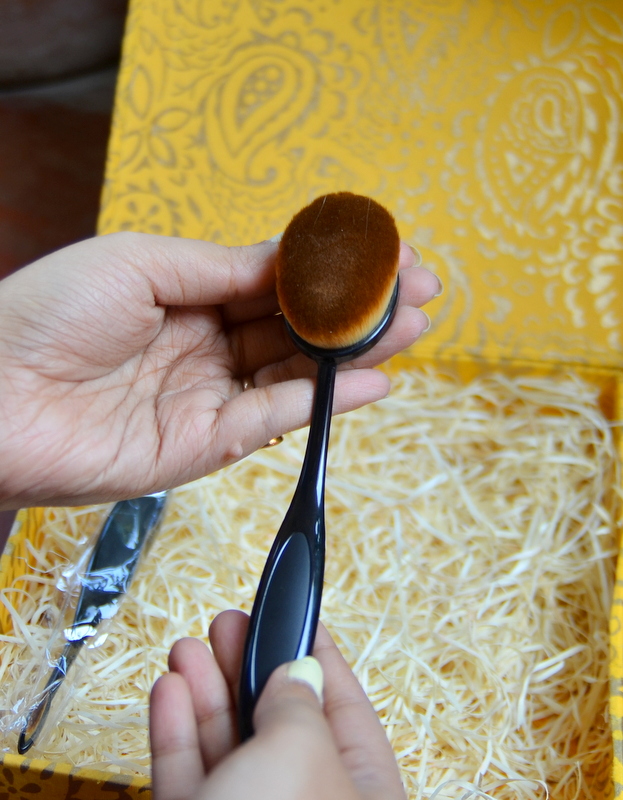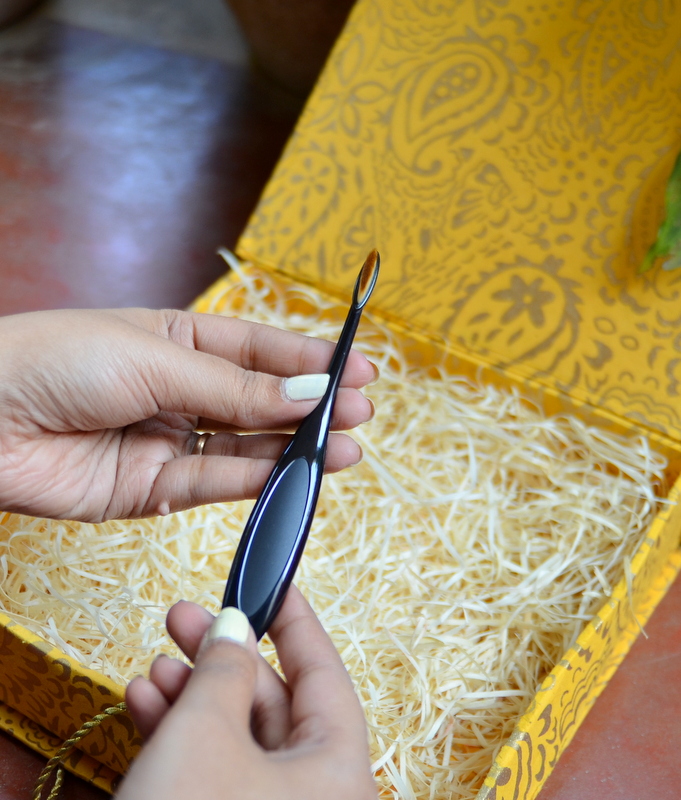 Overall, I really enjoyed using oval brushes for the first time. I think it makes it easier to apply makeup on your face, especially foundation. The unique design allows you to comfortably apply makeup and it takes less time than usual to blend everything. I can see myself using WiseShe oval brushes more often.
P.S. I will update you once they are available on the market. Stay connected with me through my social media platforms.
---
   That was it for today's post. I hope you found this post helpful. Make sure to share it with your family and friends if you did. Pour in your thoughts in the comments. Your comments encourage me a lot! Do subscribe to our Newsletter so that you get notified whenever there is a new post on the blog. Will talk to you in my next post. Till then, be safe & keep smiling! Follow me on Facebook, Twitter or Instagram for regular updates. Add me on Snapchat for more fun and a sneak-peek of my life.