Hi, guys! If you follow me on my social media then you must know that I attended a #VLCCStyleStatements session a few days ago. VLCC  is India's leading wellness brand that is the one-stop destination for all your skin and hair concerns. They have various beauty services and personal care services. Also known for their weight loss services, VLCC has several therapies and treatments for beauty and wellness using natural sciences. In this post, I am going to talk about the VLCC skin treatments.
At the event, we had Mr Rohit Murgai, Head- Beauty Sales, VLCC Healthcare who discussed with us various beauty treatments that VLCC has to offer. We got to know about various usual services like Vampire Facelift, Medavita Treatment, Kerafusion Treatment, Microblading and two new treatments that have been introduced in VLCC, Kolkata i.e. Ionic Detox and Cryofreeze Therapy. I'll elaborately talk about each of them later. Also, read till the end to see if your questions have been answered!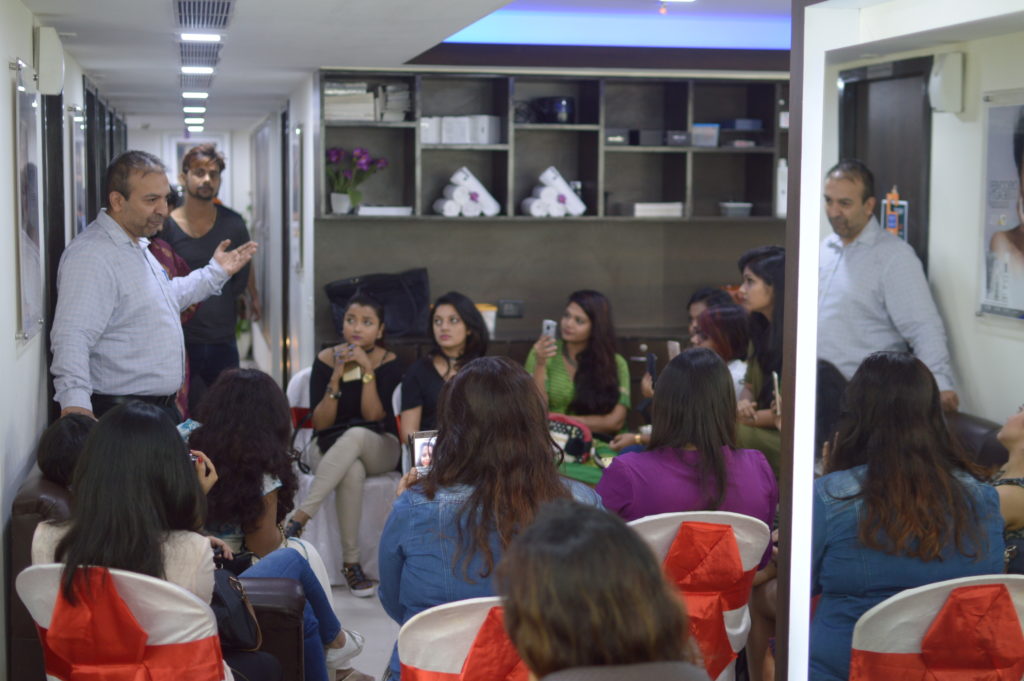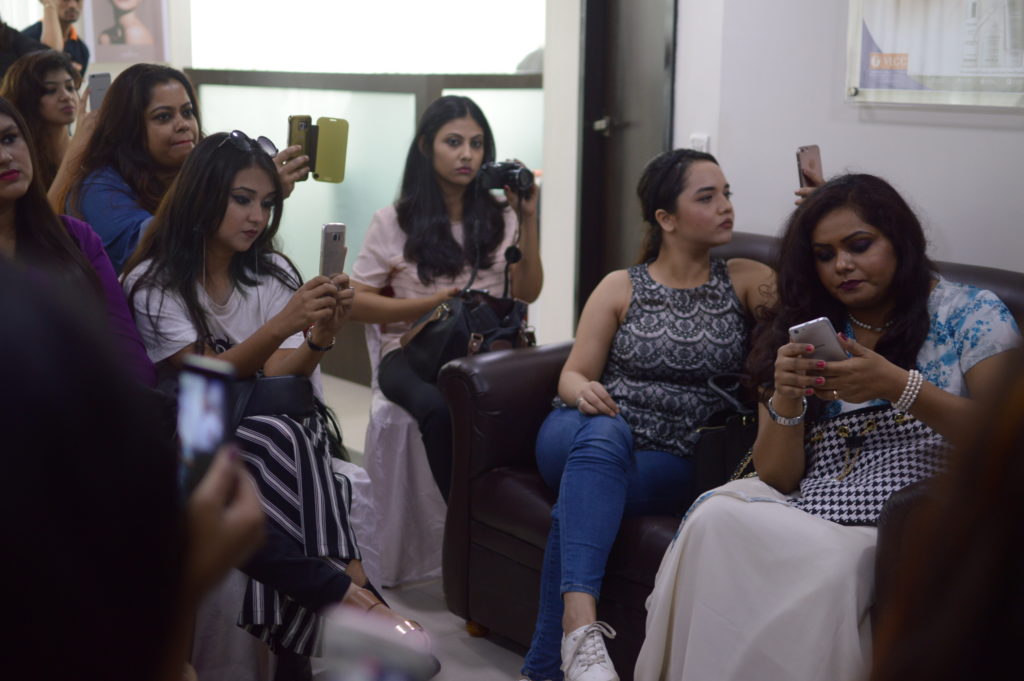 Different VLCC Skin Treatments
Microblading
Most of us must have heard about Microblading, but despite that, we are not much familiar with the term. Mainly because the treatment is not easily accessible and not many places in India have this facility at this moment. We were being informed about this process by Mr Murgai when we got to know the difference between Microblading and Eyebrow Tattoos. Microblading can be called semi-permanent makeup. In this process, pigments are inserted into the epidermis, whereas in tattoos, pigments are inserted deep into the skin. We were lucky enough to have witnessed a Microblading session up close during our event. The expert had a pen-like tool with which she was actually drawing some hair-like strokes on the client's eyebrows. This process takes almost up to two hours to complete depending on the thickness followed by a touch-up within a couple of weeks. We were told that these pigments last for 15-20 months. VLCC is a trustworthy place to stop by for microblading in India, mainly because they have the best experts.
Ionic Detox
Mr Rohit Murgai told us about the two new treatments that have recently been introduced to VLCC, Kolkata. One of them is Ionic Detox. In this therapy, the client goes through a pedicure which sucks out all the toxins from different organs of the client's body. The description sounded was quite interesting. We were told that the colour of the water in the pedicure tub changes from transparent to black, green or muddy brown depending on the organs that release toxins.
Cryofreeze Therapy
Another thing that is new to VLCC, Kolkata is this Cryofreeze Therapy. This is mainly an anti-ageing therapy that gives you an instantaneous glow. This is a 20-minute session in which your body temperature is taken down to sub-zero level to constrict your blood vessels. Now, when the temperature is black to normal, the blood gushes back to the entire body giving it an instant tightness, glow and it also instantly reduces the appearance of your fine lines. This therapy is another intriguing one.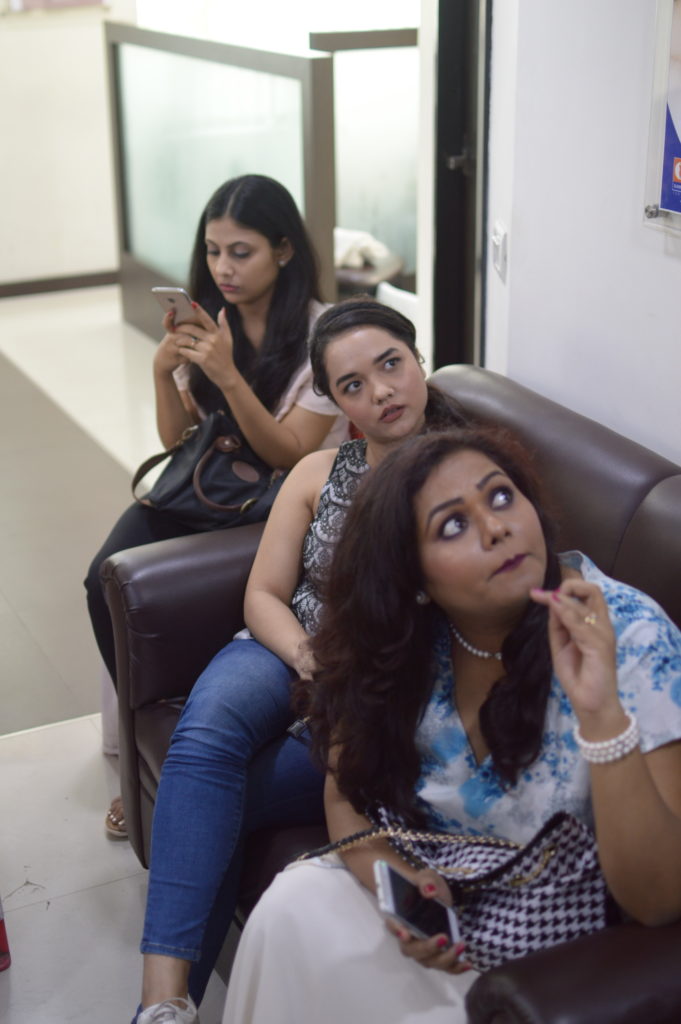 Now, we were requested to ask our questions to Mr Murgai and he answered all of them with a smile. I am going to list down Mr Murgai's answers to the question that you had asked me on Instagram and Facebook. Most of the cures included cosmetological help.
1. Remedy for Hair loss
Firstly, Mr Murgai made it clear that hair loss is curable at any age. There are different therapies that you can try out like Medavita or Mesotherapy in which certain proteins and vitamins are infused into your scalp. Else, you can go for hair transplant, hair patches and toupees or Polydioxanone Threads which is an advanced solution of Androgenetic Alopecia in which hair strands are thread embedded into your scalp.
2. Remedy for Frizz
The more humidity, the more frizz. At VLCC, they have a treatment called Kerafusion that is a keratin therapy for hair. In this process, your hair is given a coating of Kerafusion which makes it more manageable. Another thing is called Velour that is an advanced, in-depth Medavita treatment that is a re-energizing frizz-reduction treatment.
3. Remedy for Open Pores
You need to go through a daily CTM (Cleansing-Toning-Moisturizing) routine. Exfoliate your skin on a regular basis. Use a scrub that has walnut, avoid those that have small beads. There is a tool called derma roller that helps to reduce the appearance of open pores. You can also take help of collagen-based products that helps fill in the pores from within. One of the VLCC skin treatments include Vampire Facelift which is great for treating open pores, as well as dark elbows and knees.
4. Remedy for Dark Circles
Dark Circle happens because of the lesser blood circulation under your eyes. You need to increase the microcirculation there by getting yourself a proper treatment. You can go for a vision energy treatment or you can try eye cell treatment which is best for deeper dark circles. The only thing to consider and remember is that dark circles never go away completely, a treatment can only lessen their appearances.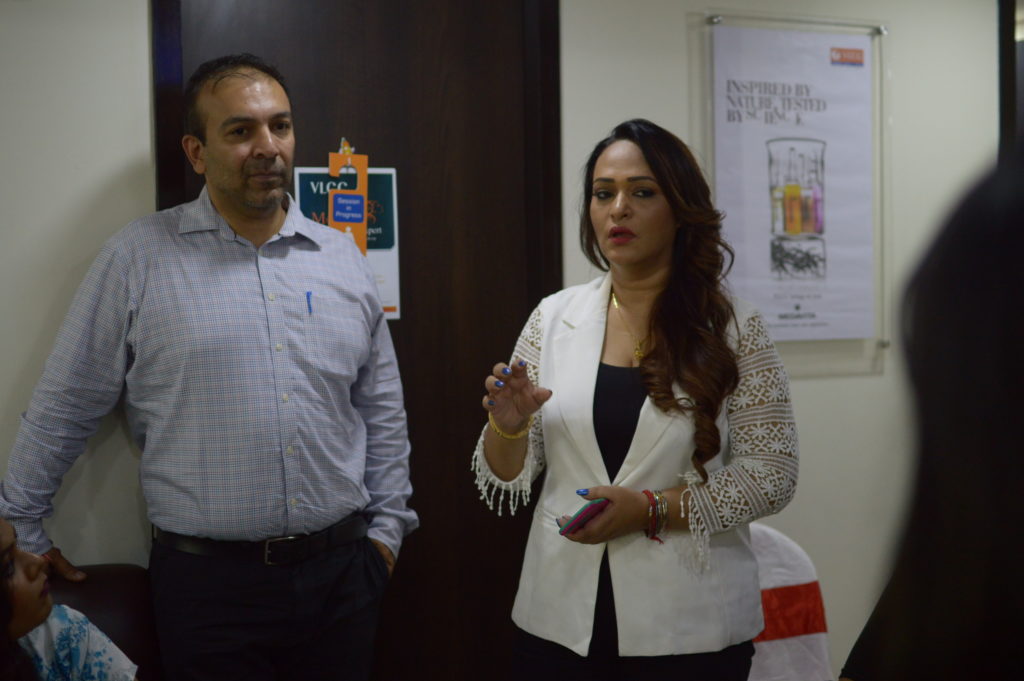 We were also introduced to botox and fillers by Dr Das who is a very skilled dermatologist. Those are very common ways of improving one's facial aesthetics and slow down ageing. Also, one very important thing that I have learnt there is that everyone person is born with a different skin type. So, we all need a skincare that is tailor-made keeping that particular skin type and skin conditions in mind. If two people have oily skin that doesn't mean that the oil-free products that suit one will also suit the other. We need to get our skin tested to find the best products according to what our skin needs.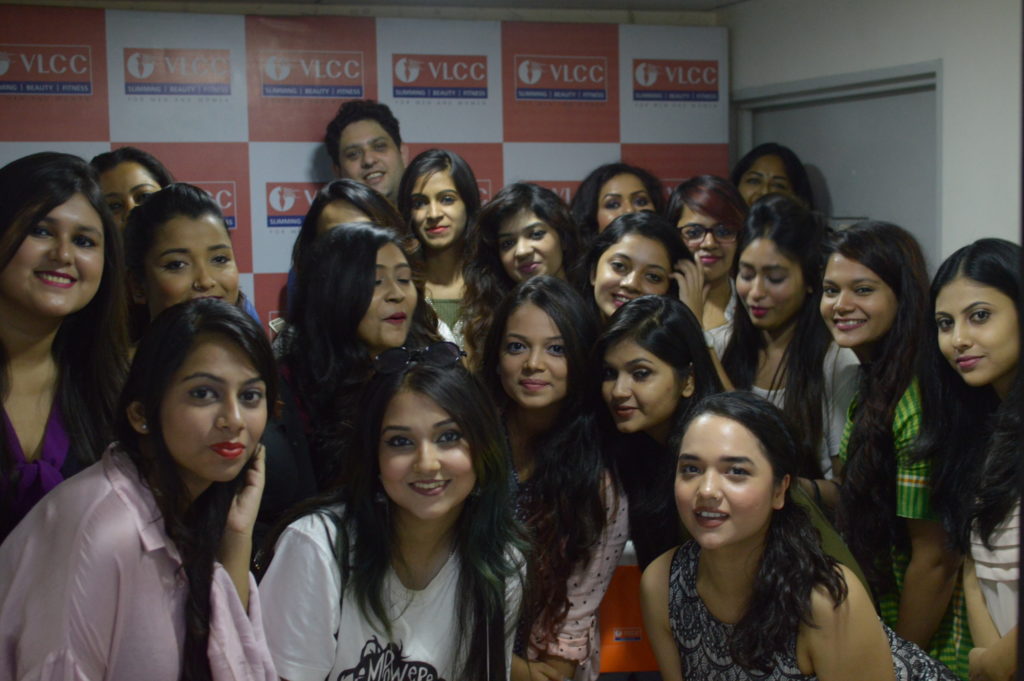 The event ended with some healthy snacks. The #VLCCStyleStatements session was very informative and enriching. I as well as you got to know about a lot of things. I hope you liked knowing about the VLCC skin treatments as much as I did.
---
That was it for today's post. I hope you found this post helpful. Make sure to share it with your family and friends if you did. Pour in your thoughts in the comments. Your comments encourage me a lot! Do subscribe to our Newsletter so that you get notified whenever there is a new post on the blog. Will talk to you in my next post. Till then, be safe & keep smiling! Follow me on Facebook, Twitter or Instagram for regular updates. Add me on Snapchat for more fun and a sneak-peek of my life.
Disclaimer: I was invited by VLCC, KOLKATA to attend the bloggers' meet.