Makeup is an integral part of my life. It's not that I do makeup on a daily basis but most of the time when I am heading out, I like to do some makeup no matter how basic it is. If not a full face makeup, I cannot skip my kajal and lipstick and some compact if necessary. As much as I love doing makeup, I love taking it off at the end of the day. Let me confess something, I am a big makeup remover hoarder. I always have two spare bottles of makeup remover at my home! Recently, I have been loving the Brillare Micellar Water Mist to remove my everyday makeup. Keep reading this post for a brief review and a demo.
Price- Rs 500 for 100ml
About the Product-
Our skin gets exposed to many extremes of environment. These extremes may lead to the imbalance of core skin structure. Ectoin® restrengthens the skin ability to fight extreme environments. ATP infused papaya and algae extracts maintain the healthy glow & energy level while boosting natural moisturisation factor of skin.
The biphasic cleansing system of micellar water clears away makeup and other skin impurities with deeper pore purification.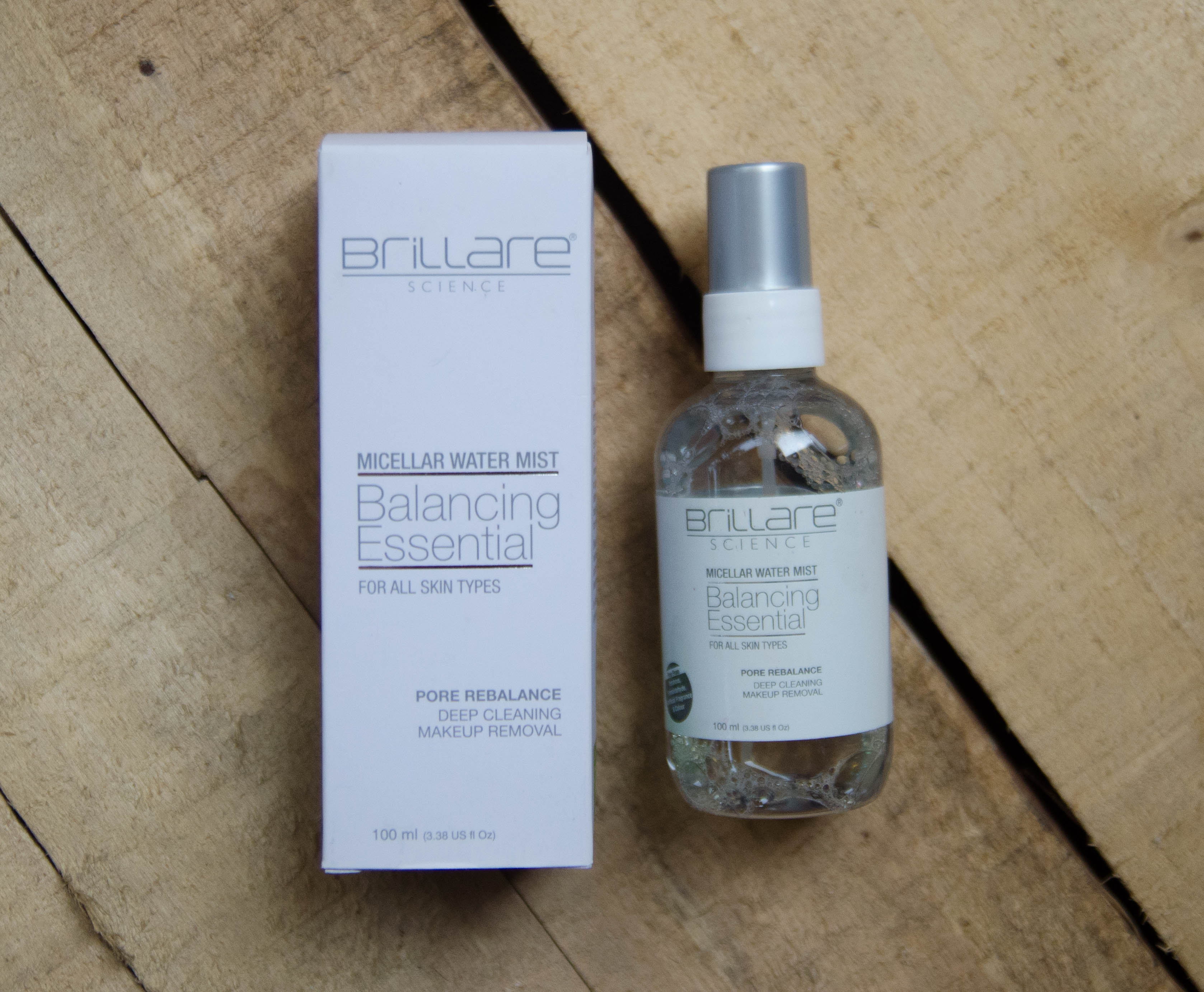 Packaging- Brillare Micellar Water Mist comes in a transparent plastic spray bottle. The label on the bottle consists of all the information about the product. The bottle comes inside a cardboard packaging that bears every information about the product.
Ingredients- Aqua, PEG-6 Caprylic/Capric Triglycerides, Hexylene Glycol, Capryloyl Glycine, Xylityl Glucoside, Caprylic/Capric Glucoside, Glycerine, Adenosine Triphosphate, Carica Papaya (Papaya) fruit extract, Phenoxyethanol, Algin, Sodium Hydroxide, Ectoin, Disodium Edta, Amyris Balsamifera Oil, Citrus Aurantium Bergamia fruit oil, Ribes Nigrum Bud Extract, Pelargonium Graveolens oil, Eugenia caryophyllus Bud Extract,, Cananga Odorata flower oil.
How to Use- Spray 4 to 5 pumps on a fresh cotton pad. Wipe off impurities with cotton pad pressed gently against the skin and with upward/downward cleaning strokes for entire face including eyelid. Rinsing off the face is not required.
My Experience with Brillare Micellar Water Mist
As I mentioned earlier, I am very particular about my makeup removal routine. No matter how tired I am, I never ever go to bed with makeup on. I always go for a makeup remover that is very mild and gentle on the skin and that doesn't cause tugging and pulling of the skin because that might result in premature ageing and appearing of fine lines.
I have been using this Brillare Micellar Water Mist since December and I just love it. I used to use a bi-phase makeup remover (that contains water and oil) and it worked great for my makeup, especially heavy-duty waterproof eye makeup, but since I got my hands on this Micellar Water Mist, I haven't looked back. One thing I really appreciate about the packaging is that they have made it a spray bottle, unlike any other brands. The spray nozzle assures you don't use excess product or waste product.
How I like to use it is, spray twice (for light to medium makeup, thrice for heavy and waterproof makeup) on a cotton pad and press and swipe it along my face. For my eyes and lips, I like to press that cotton pad there for 10-15 seconds and then wipe it out. That process is followed by a gentle face wash. You can also use it when you are not wearing makeup. Let me tell you how. You can make it the first step of your skincare. Just take one spray on a cotton pad and swipe it across your face just to get rid of any traces of dirt and sweat off your face. It has glycerine so it will add some kind of hydration to your face and also take care of your skin.
It is also free from paraben, formaldehyde, artificial fragrance and colour.
Step-by-Step Demo-
Step 1:  Spray some product on a cotton pad.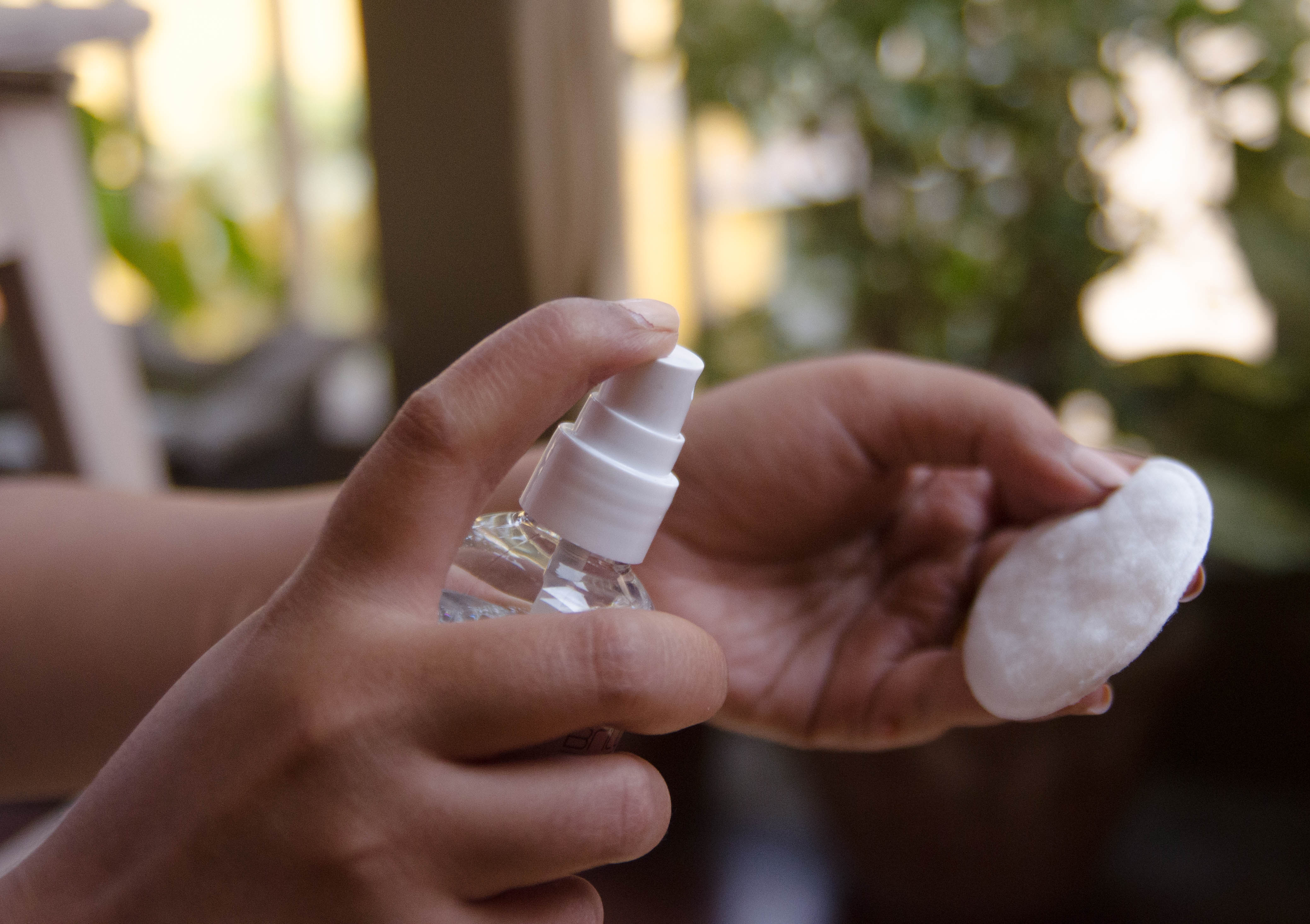 Step 2: Swipe it across wherever you need.
Step 3: Swipe away any other remainings with the other side of the cotton pad.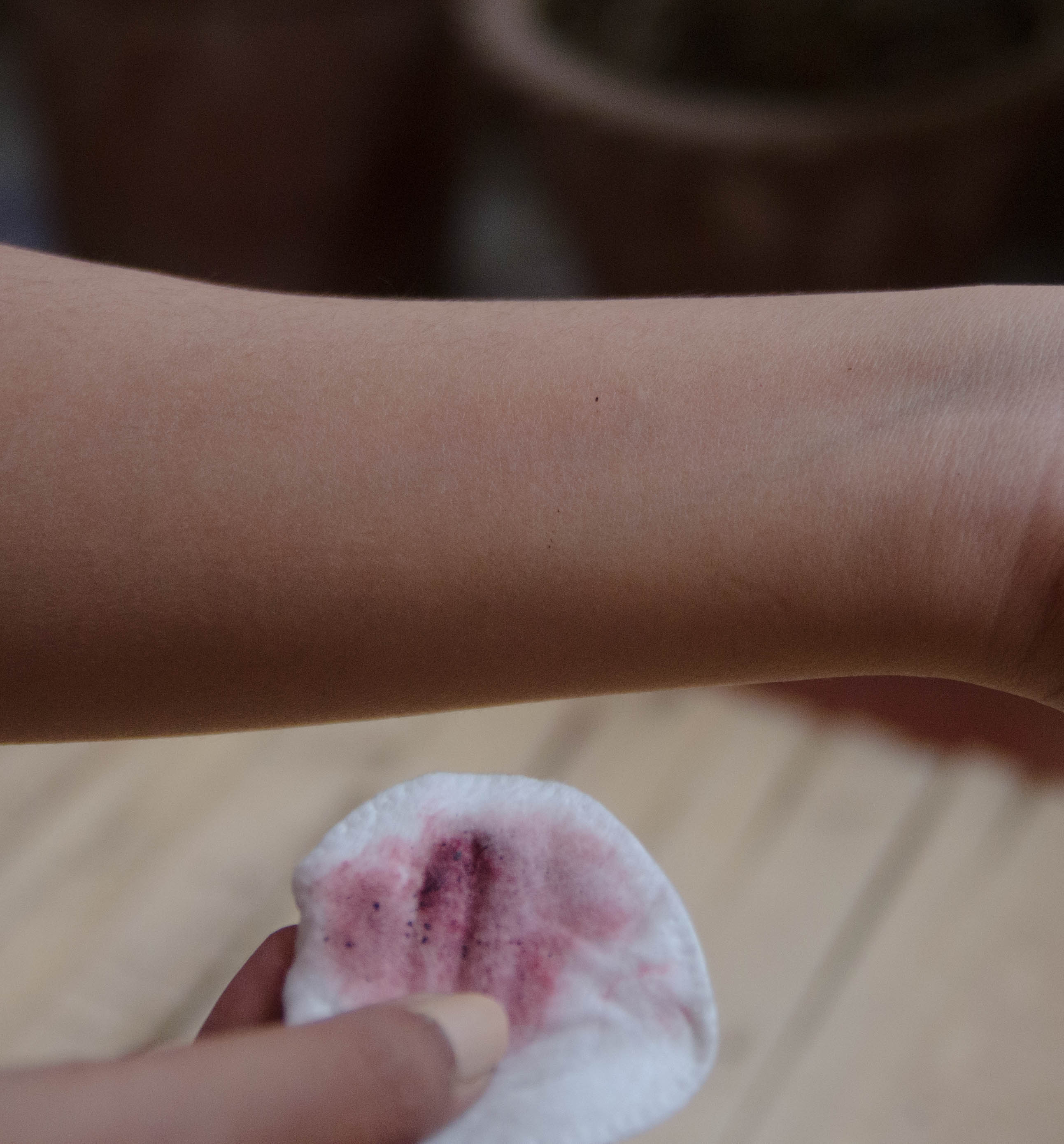 Overall, I really liked this product and will certainly repurchase. It could be a perfect substitute for the Bioderma Micellar Water but in a much lesser price tag.
Which is your favourite micellar water?
Disclaimer- Product sent by the brand in exchange for an honest review.
---
That was it for today's post. I hope you found this post helpful. Make sure to share it with your family and friends if you did. Pour in your thoughts in the comments. Your comments encourage me a lot! Do subscribe to our Newsletter so that you get notified whenever there is a new post on the blog. Will talk to you in my next post. Till then, be safe & keep smiling! Follow me on Facebook, Twitter or Instagram for regular updates and also Subscribe to my YouTube Channel!