From cosy plaid shirts and black slip midi skirts, get inspired by this year's latest fall clothing trends that'll have you looking as cute as a pumpkin spice latte.
No matter if it's for lunch with a date or gathering friends for movie night – there are endless opportunities for rocking this season's most fashionable trends!
Plaid Shirts
Fall wouldn't be fall without plaid shirts! With their classic appeal, they match any pair of jeans you own. Plaid shirts add the perfect autumn touch and can even pair nicely with jackets for an eye-catching ensemble. No matter the occasion or look you desire, there's bound to be one out there that speaks to your personality!
Even though plaid has an image of being loud and bold, it's more versatile than you might think. You can visit this site to learn more about the history of this pattern.
Although its bold patterns may resemble something worn by Johnny Rotten or Kurt Cobain, plaid can actually make for an excellent base layer under Macs or technical jackets or simply worn unbuttoned over white T-shirts and chinos – just remember to keep other elements simple since plaid's bold, colorful pattern does its work for you!
Also, a benefit of plaid shirts is how easy they are to mix and match with different pants or jeans; just tie one around your waist, and you have yourself an outfit suitable for work or play!
The main difference between a plaid shirt and flannel fabric is in their design/print patterns; plaid refers to patterns on the fabric, while flannel describes its texture.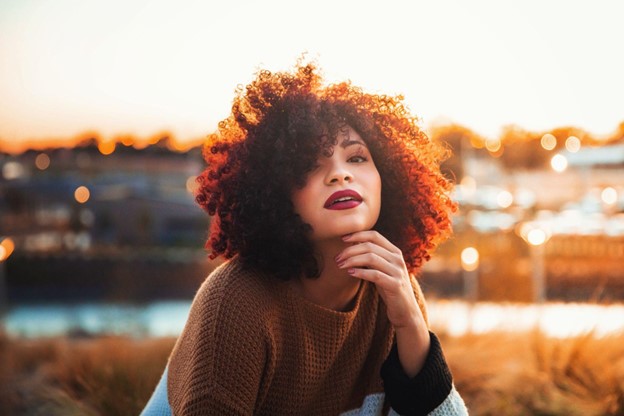 Sweaters
Are you in search of a cosy yet casual outfit to keep you warm this winter? Sweaters offer the ideal solution, offering an abundance of designs, styles, and materials to choose from – with neutrals like khaki and grey as well as warm fall hues like burgundy, plum, hunter green, navy blue, oatmeal brown, and rust!
An attractive sweater can enhance any ensemble, whether you're heading out to the pumpkin patch with family or going out for brunch with friends. You can visit Mint Julep Boutique for stylish, structured sweaters in a variety of fall colors. Having a few statement sweaters makes fall dressing stylish and easy.
Sweaters are an indispensable piece in work wardrobes as well; there are various shearling and faux fur styles that pair beautifully with dark wash denim and ankle boots or sleek and tailored Sherpa sweaters when combined with leather pants for an easy day look.
You'll find sweaters featuring eye-catching motifs and patterns to add some personality to your look. Patterned argyle sweaters, as well as funnel neck sweaters (an open neckline without collar), offer even more choices to give you comfort and confidence in any setting – lunch dates with gal pals or romantic dinner outings alike are just perfect opportunities to wear something this cosy!
Chambray Shirts
Are you in search of an easy yet casual outfit idea? Try a chambray shirt!
Originally used by farmers to work, its lightweight cotton material shares many similarities with denim, yet is more comfortable and easier to care for, releasing odors more efficiently than its denim counterpart. Pair yours with jeans, corduroys, or even skirts for a smart yet relaxed look!
Chambray shirts are ideal for pairing with almost any color and pattern; for instance, pair it with a dark blue leather skirt or black skinny jeans for an easy chic and casual look, perfect for a night out with friends. Add heels for added height and an eye-catching necklace for extra flare!
Add an element of class by layering a chambray shirt under a navy blazer or denim jacket; pair that with a baseball hat and aviators to complete this stylish ensemble! You can visit https://www.youtube.com/watch for styling ideas.
Travelling in a chambray shirt is ideal for any trip – long or short! Wear it casually with jeans or khakis for an easy casual look, or layer it under a sweater when the temperature drops. Plus, its compact nature means it takes up less room – ideal for packing!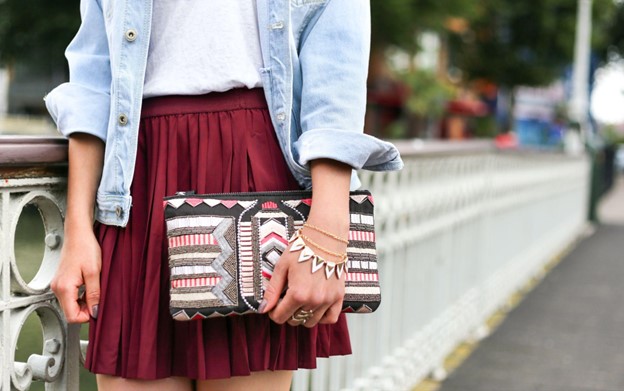 Skirts
Finding the ideal fall outfits involves creating the ideal balance of trendy and classic styles.
Pairing a trendy sweater with jeans or leggings can give an effortless yet chic look, while pairing a plaid skirt with a fitted shirt and boots elevates any ensemble for the season.
A skirt is a garment worn from your waist down to your knees or lower legs and may be made from materials such as cotton, silk, velvet, or leather.
A typical style for skirts can either be an A-line, pleated style or featuring panels cut at different angles to create unique shapes. A skirt may even feature the style of a mermaid, which clings closely against your body until just below your knee and then flares out wider at its base.
Women's skirts can be worn with crop tops, bodysuits, and blouses for a stylish and casual look. Additionally, tights, jackets, and boots can add warmth and cosiness to fall and winter outfits.
Skirts can be as adaptable and fashionable as any piece of clothing, making them the ideal choice for casual outfits as well as formal occasions.
An exciting new school year presents an ideal opportunity to showcase fall fashion. Whether it be high school, college, or starting your professional life all over again – cute fall outfits for women will ensure you make a great first impression.