Hi, guys! Hope you had an awesome Diwali. Today, I thought I should write about my latest discovery which is a website that sells all things cute and classy. You are are following me for quite some time then you would probably know that I am addicted to cute mugs, phone cases and stationary. I am always on a hunt for cute little things for my home, my desk and my gadgets. I have been rummaging through different websites for those mugs and phone cases usually seen on Tumblr. I had tried and failed several times. Many websites that sell those kinds of designs are mainly based outside India and as I don't own a credit card or an international debit card I never could get them. It was until I found out about a website called Happoz.com.
Happoz.com has an array of designer accessories from mobile covers to t-shirts, sippers, coffee mugs, badges etc. The best thing about them is that you get to choose from various designs based on your choice and personality. I have had a really tough time choosing a perfect girly and cute mobile cover for my Samsung Galaxy J7 until I found this cute thing on Happoz.com!
I had loved several things there and they have such a nice collection of stuff that one is bound to become indecisive. I tried really hard to not choose more than one thing because I had recently splurged on a few coffee mugs and so I thought of getting one mobile cover for me. The thing I liked about this website is that they have cases for plenty of mobile phone brands, almost every brand and every model was listed there. I am definitely going back to them to buy a few of the things I had wishlisted. Next time I am definitely going for a coffee mug. Here are a few things I liked from their range of mugs and phone back covers.
Happoz.com Coffee Mugs
Happoz.com Mobile Cases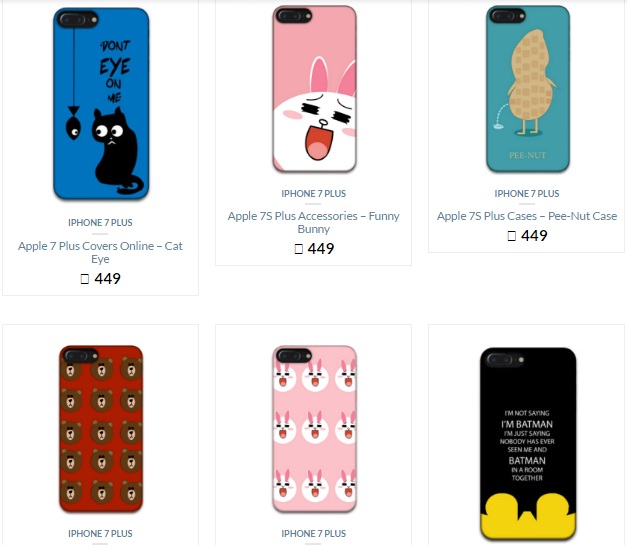 Happoz.com has a pretty nice collection of preset designs but you can also customise their products with your own images. Isn't that cool? You can buy their products directly from their website.
That was it for today's review. I hope you liked it. Please do comment if you liked my cute little panda phone case. Until next time, be safe & keep smiling!