Hello, all! It's been a long time since I talked about fashion. So, I thought why not talk about some fashion that would be best for the upcoming monsoons. Dressing up for work in monsoons is a headache. You can't wear anything to  your office unless if you have a very cool boss! Today I'll be talking about ethnic wears that you can add to your workwear closet. All the pieces I talked about in this post are completely budget-friendly so that you don't have much to think about before heading to buy them. Let's start-
Monsoon, to me, comes with a dose of fresh colours such as bright greens, yellows and blues. I can easily relate to  nature- drenched with fresh shower, cool breeze and a bit of sunshine. Depending on my choice of colours, here I have picked a few of my favourite Kurtis from Rangriti that you would love to check out-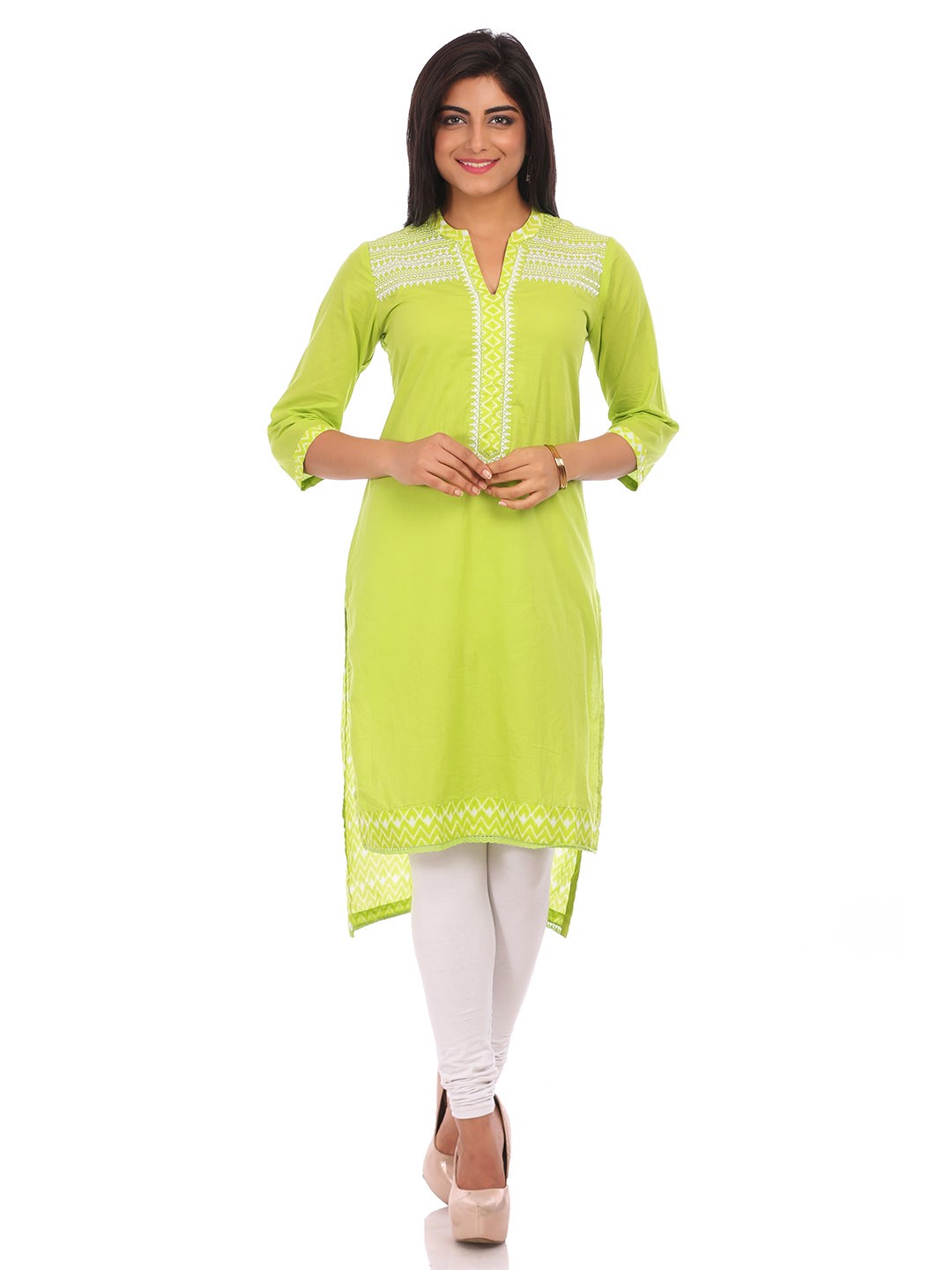 This high-low asymmetrical Kurti comes in a neon green colour which I found is perfect to brighten up a gloomy monsoon morning. Pair it up with churidar or a palazzo depending on your own preference.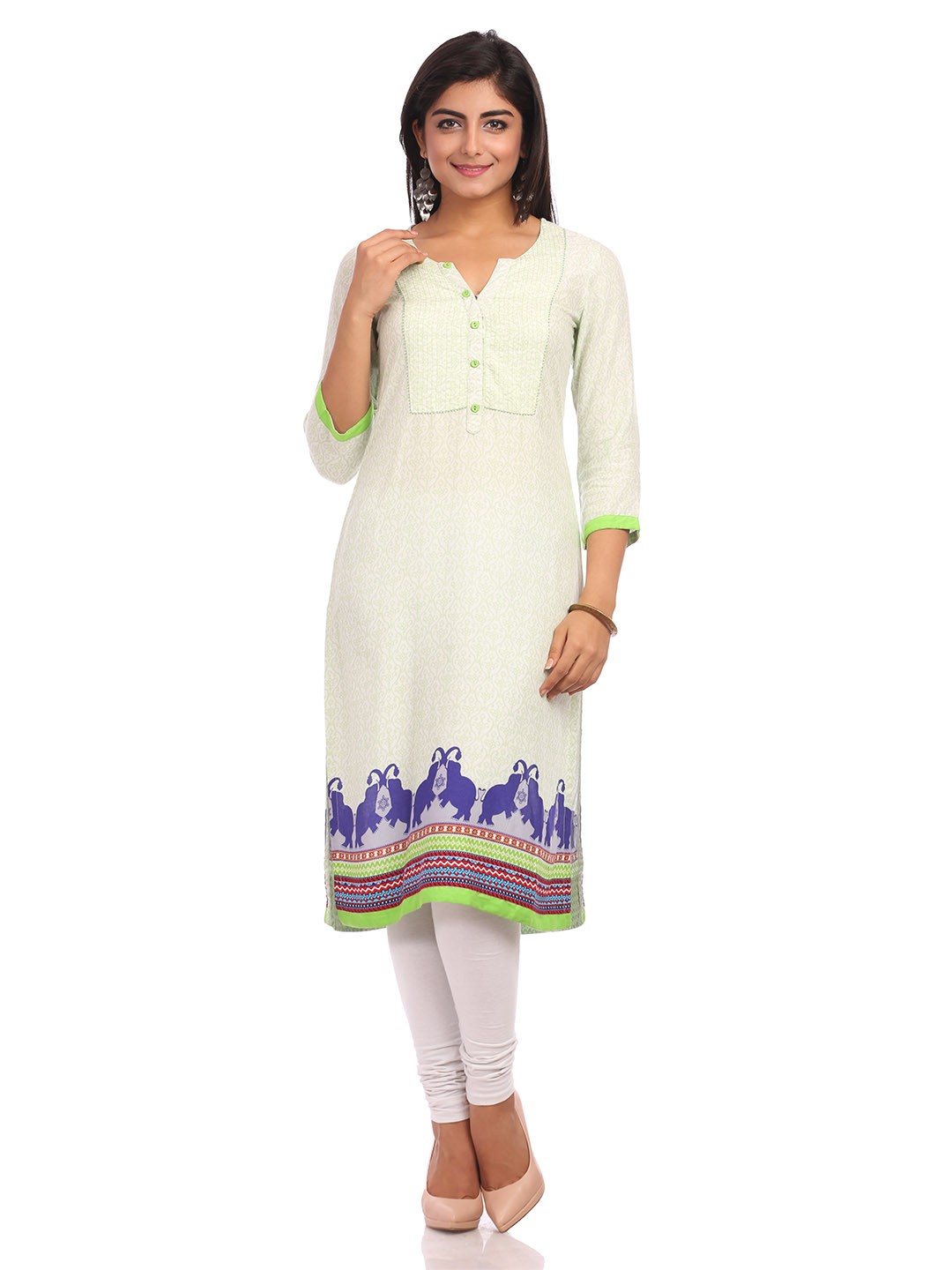 Somehow, I have a leaning towards white clothes. I know it can easily get dirty on the muddy roads of India but I cannot overlook a white garment if I am shopping for myself. To me, whites are perfect for every season. Monsoons might bring frequent rainfall but you can't ignore the humidity. So, wearing a white will be comforting for you.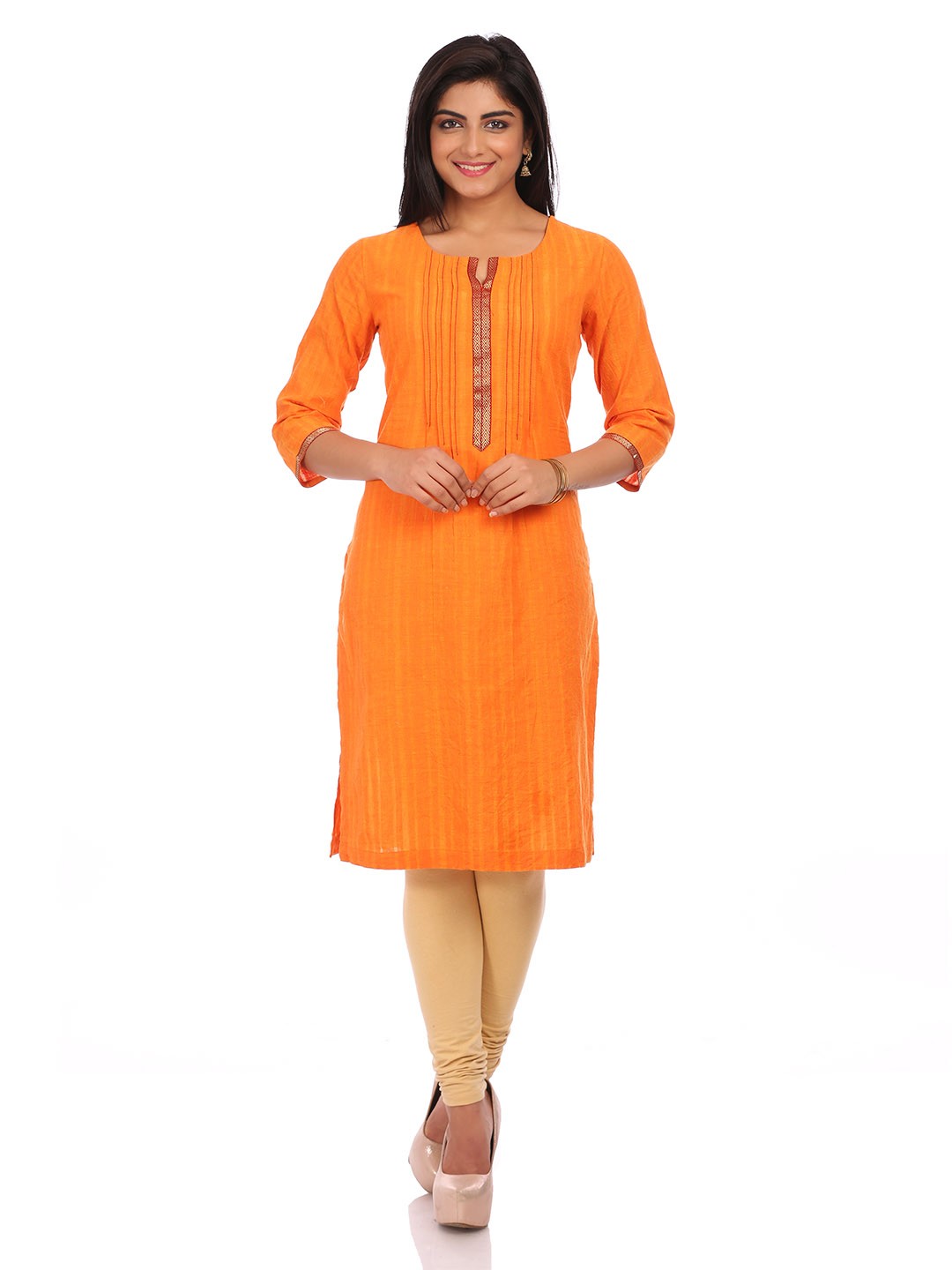 Orange is again a very vibrant colour to cheer you up in a monsoon day. It's also something that you can easily wear to work. A perfect everyday wear ethnic, isn't it?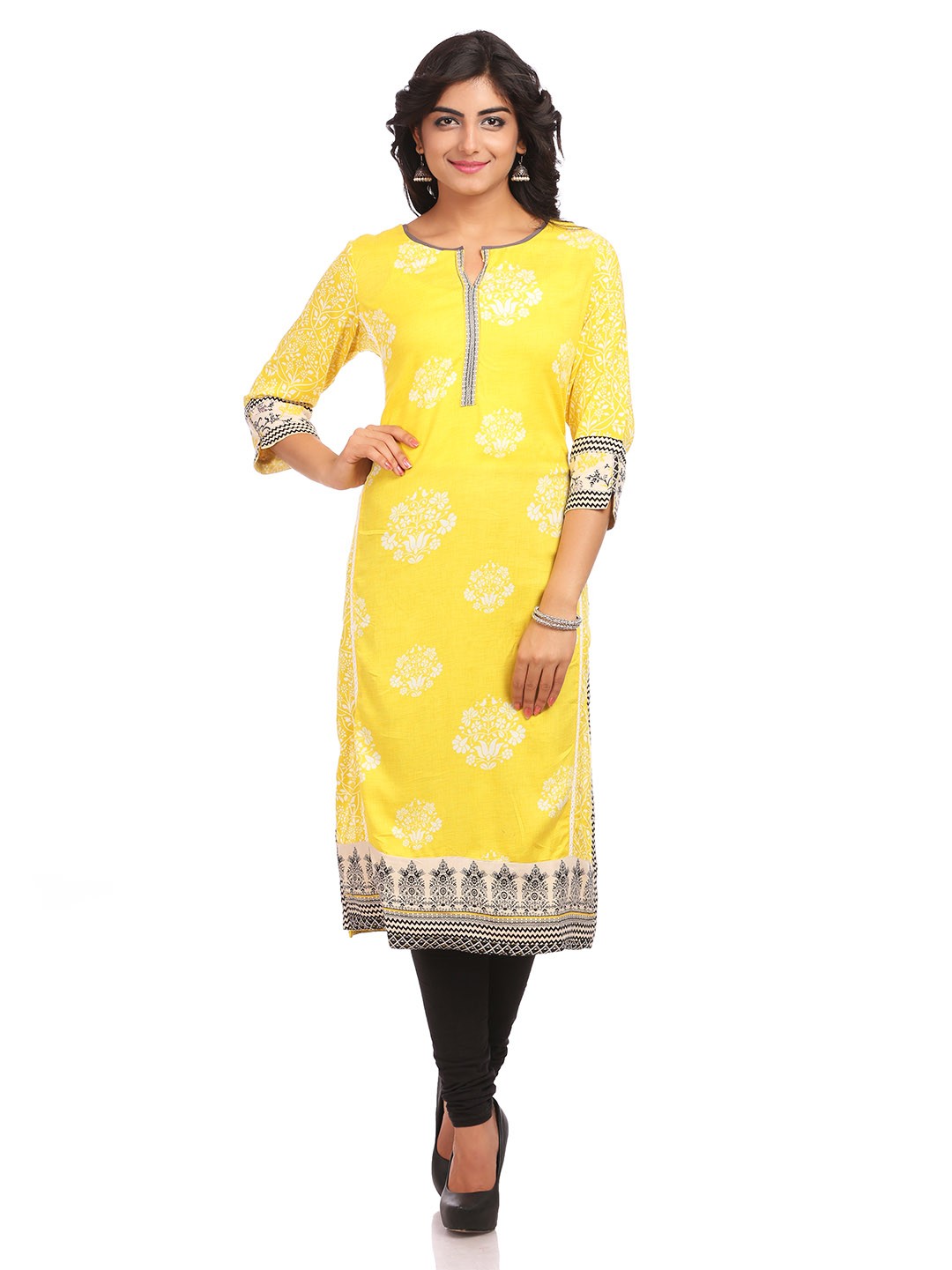 Yellow is another of my favourite colours for daytime dress-up. This particular colour of this Kurti has a slight neon hint to it which is making it more appealing. The white motifs are subtle and not clumsy which makes it perfect for work and also for the humid weather.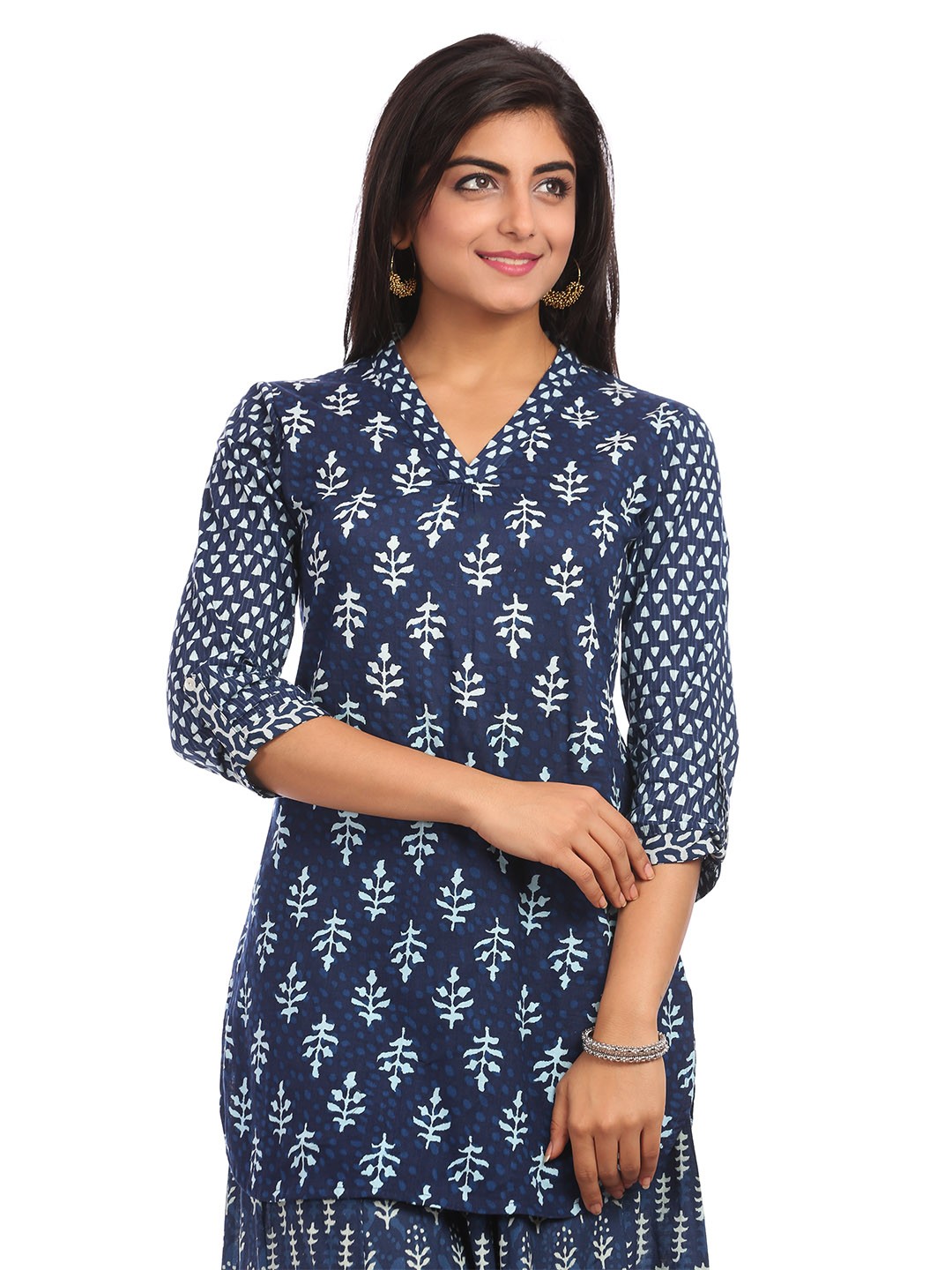 This one is my absolute favourite because of the indigo colour and simple prints. Blue is my favourite colour and I like to incorporate blue in almost everywhere. One can style this up in multiple ways, with salwars, churidars, palazzos and also maxi skirts.
Rangriti has a great collection of different types of kurtis, kurtas, palazzos, jackets, dupattas and other ethnic garments. They have a variety of fabrics, colours and designs for every occasion that too within budget. Their kurtis start at only Rs 250, can you imagine! I insist you go through their collection once. I am in love with their everyday wear kurtis.
Monsoon is a season that comes as a relief with a lot of freshness, fragrance and tranquillity. It definitely has its downsides, every season has but you cannot refuse to be grateful to monsoon. I hope you pull off all your ethnic looks beautifully in this monsoon. Till then, be safe & keep smiling!