Hi, guys! Hope you all are doing good. Today's post is going to be my everyday makeup bag essentials- things that I carry in my makeup bag whenever I am out of the door. Packaging your makeup bag is quite a task. You need to stop yourself from overpacking as your makeup bag should fit in your handbag that is already overstuffed with sweat block wipes, sunglass casesand umbrellas.
I have a certain policy for my everyday makeup bag. First of all, things that I would carry inside my makeup bag has to be my absolute favourites. I don't carry experimental products in my bag. Secondly, my makeup bag must have fewer products but there should be a balance of makeup and skincare. Lastly, my makeup bag contents barely change. Maybe I replace the lipsticks depending on my mood or the compact depending on the season, but that's it. I don't carry a lot of products in my bag and these products are always the same.
One tip to not overpack your everyday makeup bag is to understand the difference between what you need and what you want.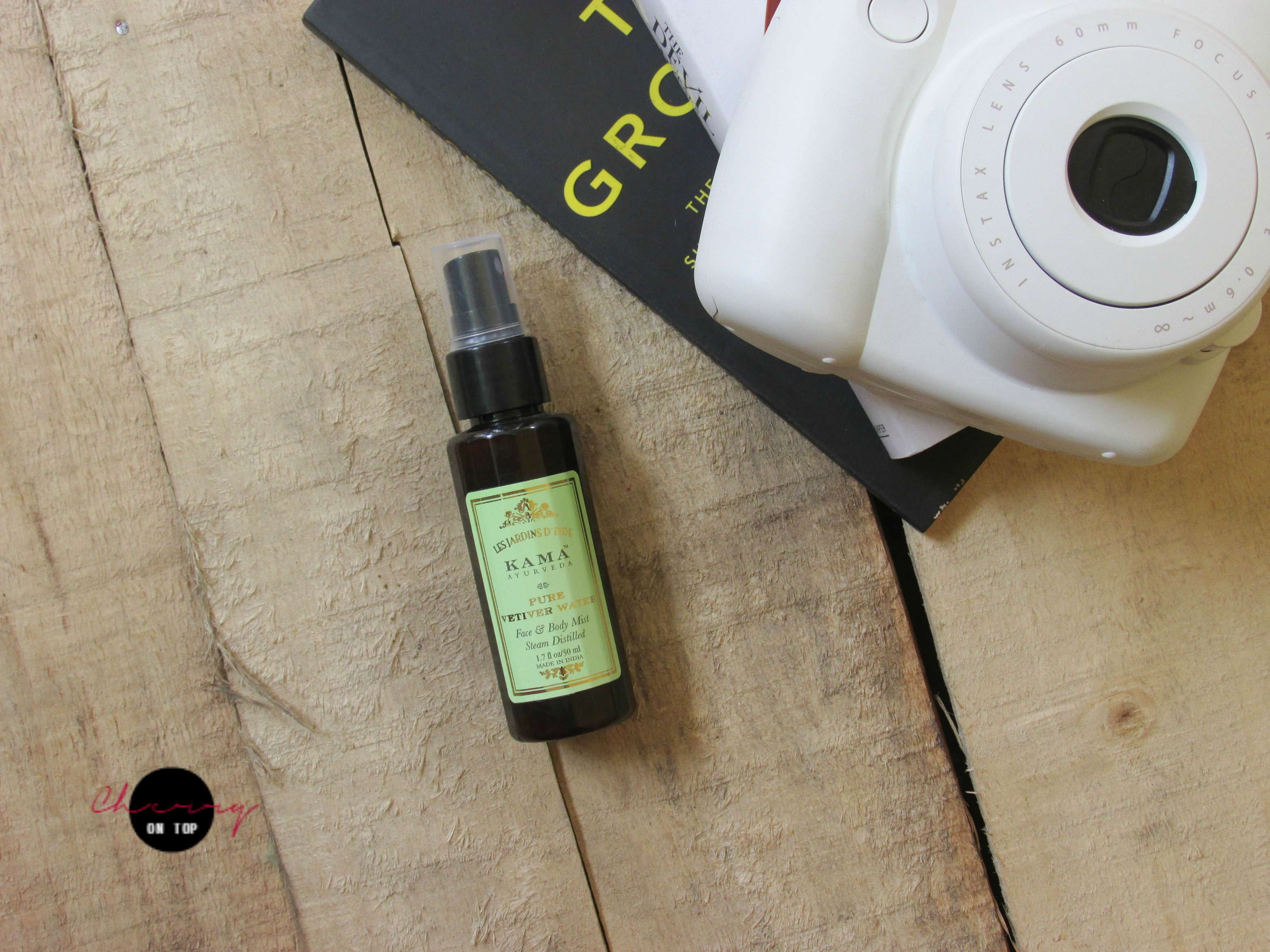 If you follow me on Snapchat (sayantinee), you must have seen me unboxing the goodie bag I received at the Nykaa Beauty Bar event. This tiny bottle of toning water comes in handy when you are out in the sun. I always keep a bottle of mist with me during summers. These mists have multipurpose usage. You can use them as toner, to freshen up your face or to prevent your foundation from caking up. I'll share more about it in another post.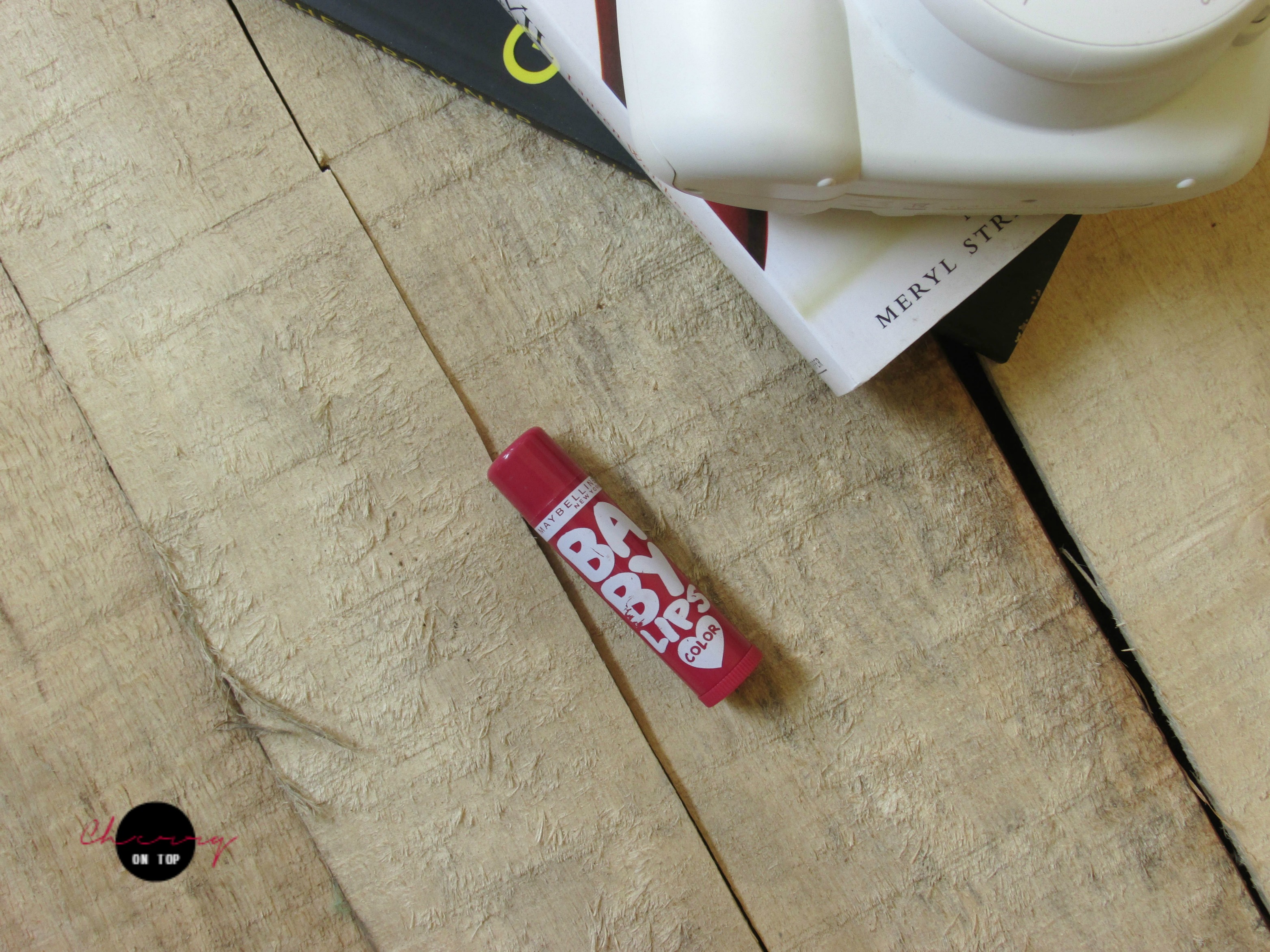 I need to carry a lip balm in my everyday makeup bag and when I say 'need', I mean it. I cannot do without a lip balm. My lips get chapped every now and then and I cannot tolerate that feeling. When I am on the go, I like to use this lip balm in particular because I wear lipstick and a tinted lip balm is easier to use onto tinted lips. The bonus is this lip balm has SPF 20 so I am sorted for the summer!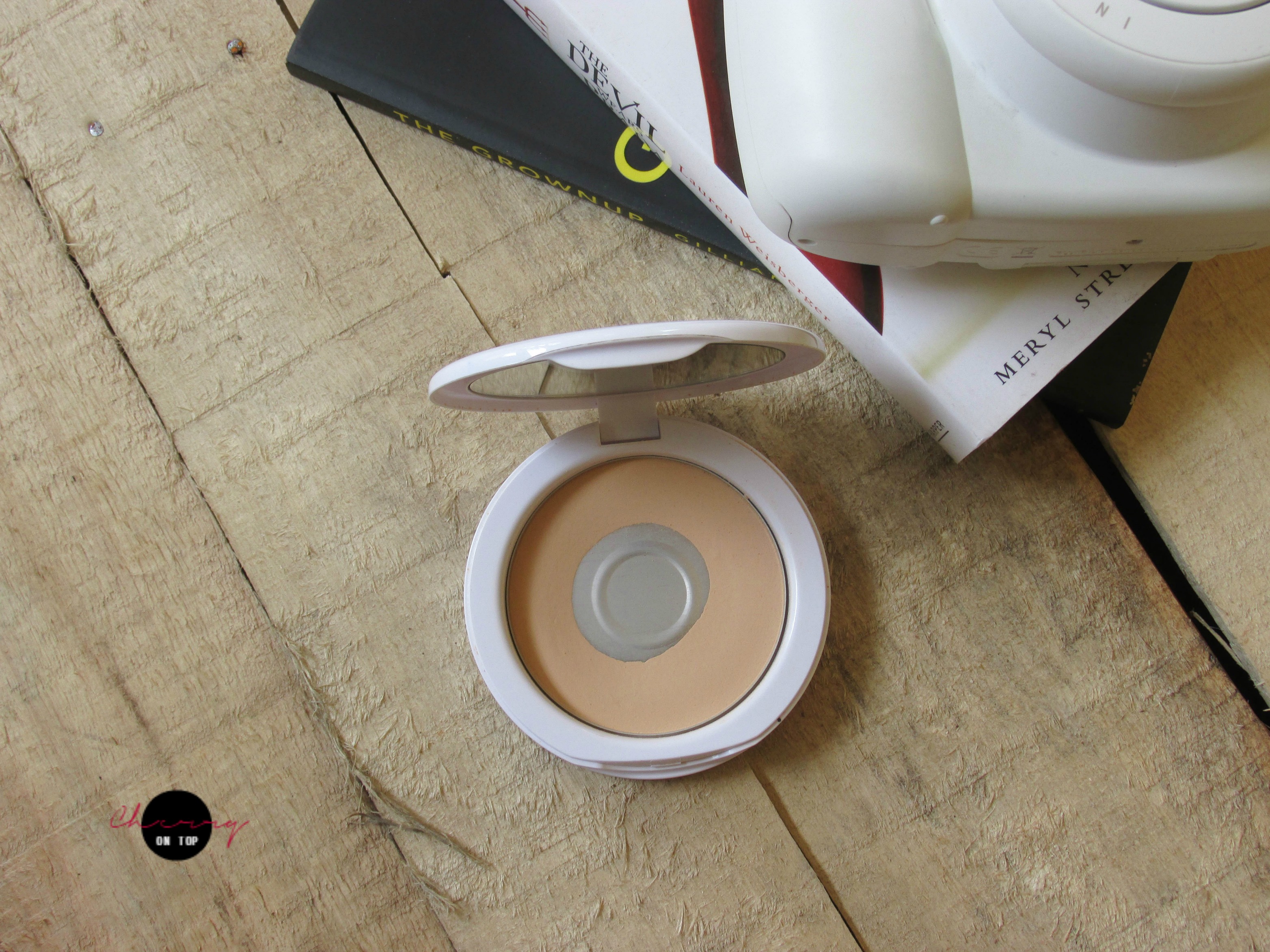 A compact is a must in your makeup bag because duh, touch ups! During summers, we feel the need of touching up a bit too often. Our face feels sweaty, looks patchy and if you haven't applied waterproof foundation then it might slip and slide. I never forget my compact so that I don't experience the gross stuff. The Maybelline White Superfresh 12H Whitening+Perfecting compact is my favourite during summers is because it keeps my face oil-free for almost 4 hours and sometimes longer than that and it gives out a fresh, bright look to my skin. You can see I have hit the pan. Yay!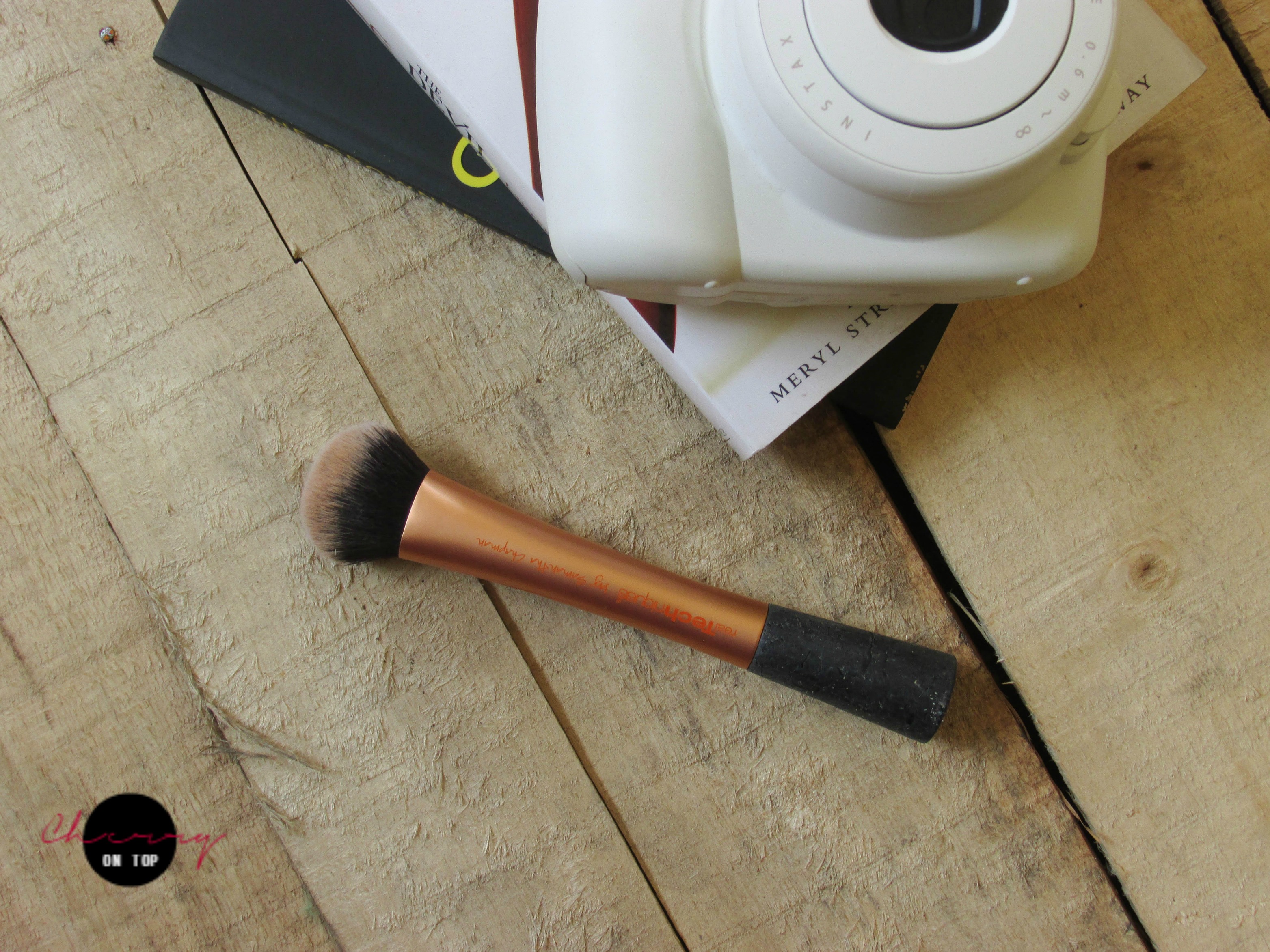 I generally do not carry makeup brushes with me but I have been carrying this Expert Face Brush by Real Techniques that I got long ago since I lost the puff that comes with my Maybelline compact. This brush can be used for anything! I just use it for touch ups while I am on the go.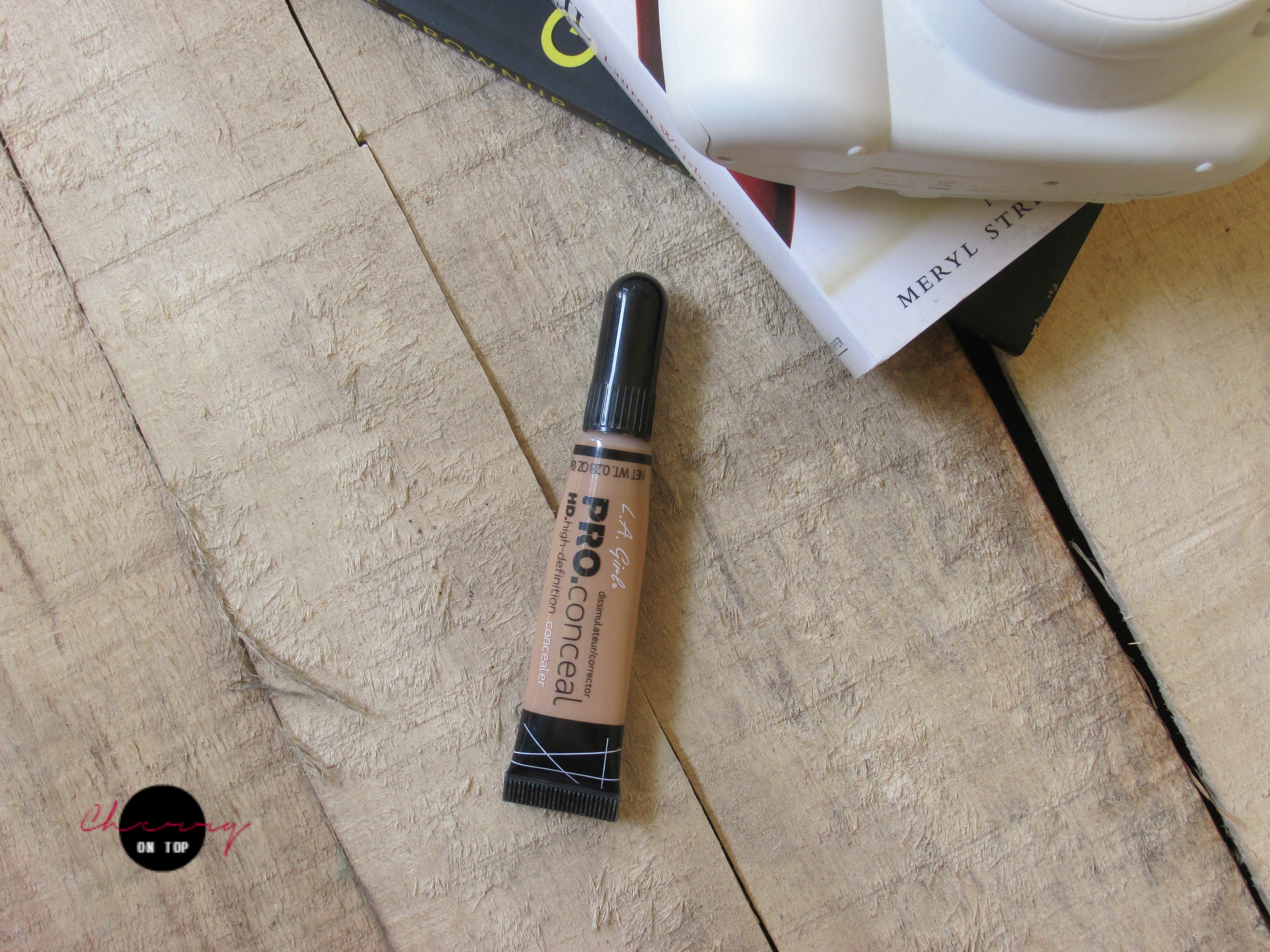 This is my holy grail concealer at the moment. I love how it comes with a brush-tip applicator. I am in the shade medium beige which is a bit dark for my skin tone. I use to before my foundation just to correct my under eyes and it does a very good job. I carry it in case I need it. Although I might not need it, anyhoo I want to feel secure!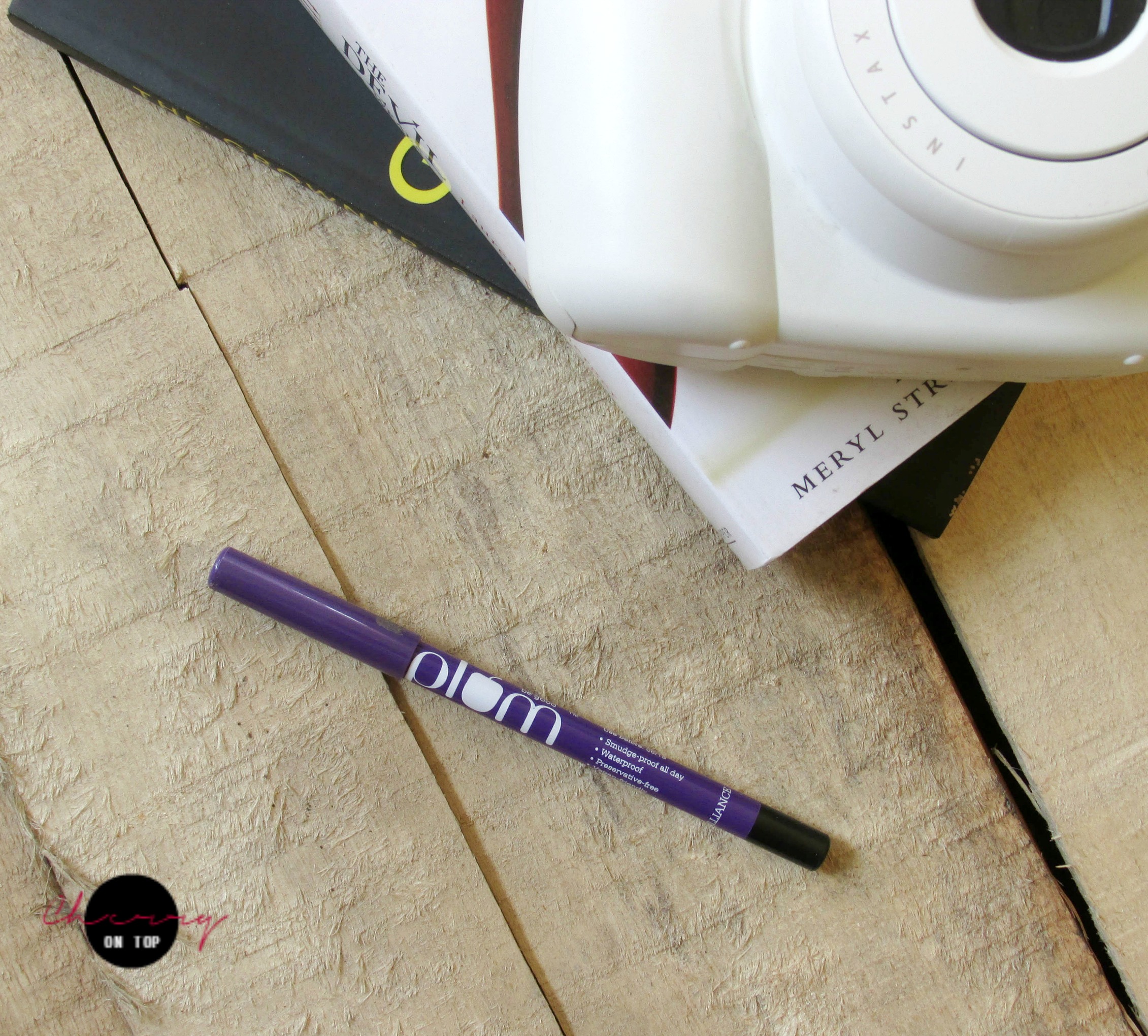 This kajal is LOVE! The intense jet black colour, high pigmentation and long lasting power have made it the numero uno eyeliner in my stash. I love its texture. It smoothly glides on the eyes. I have a full-fledged review on this on my blog.
Wet n Wild Megalast Lip Colour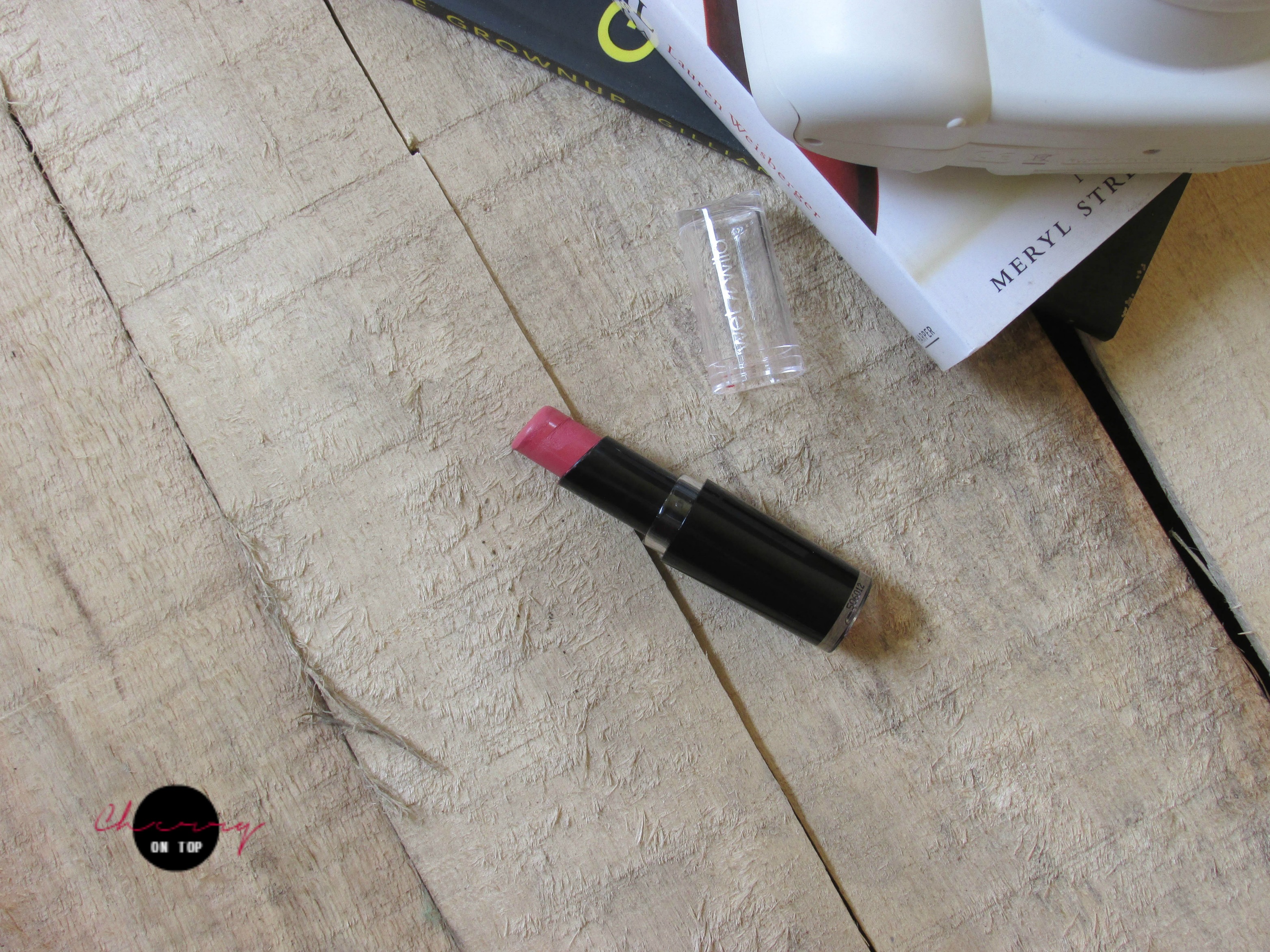 This is the one lipstick that I reach for almost every day. This is in the shade Rose Bud. This is a rosy pink shade with a hint of mauve in it. The tone is a bit muted which makes it perfect for every day, especially for daytime wear. On days I am not wearing this, I am wearing ColourPop's Calypso which is a nude shade from their Ultra Satin range. But mostly, you will find this Wet n Wild lipstick in my everyday makeup bag.
Dual Compact Mirror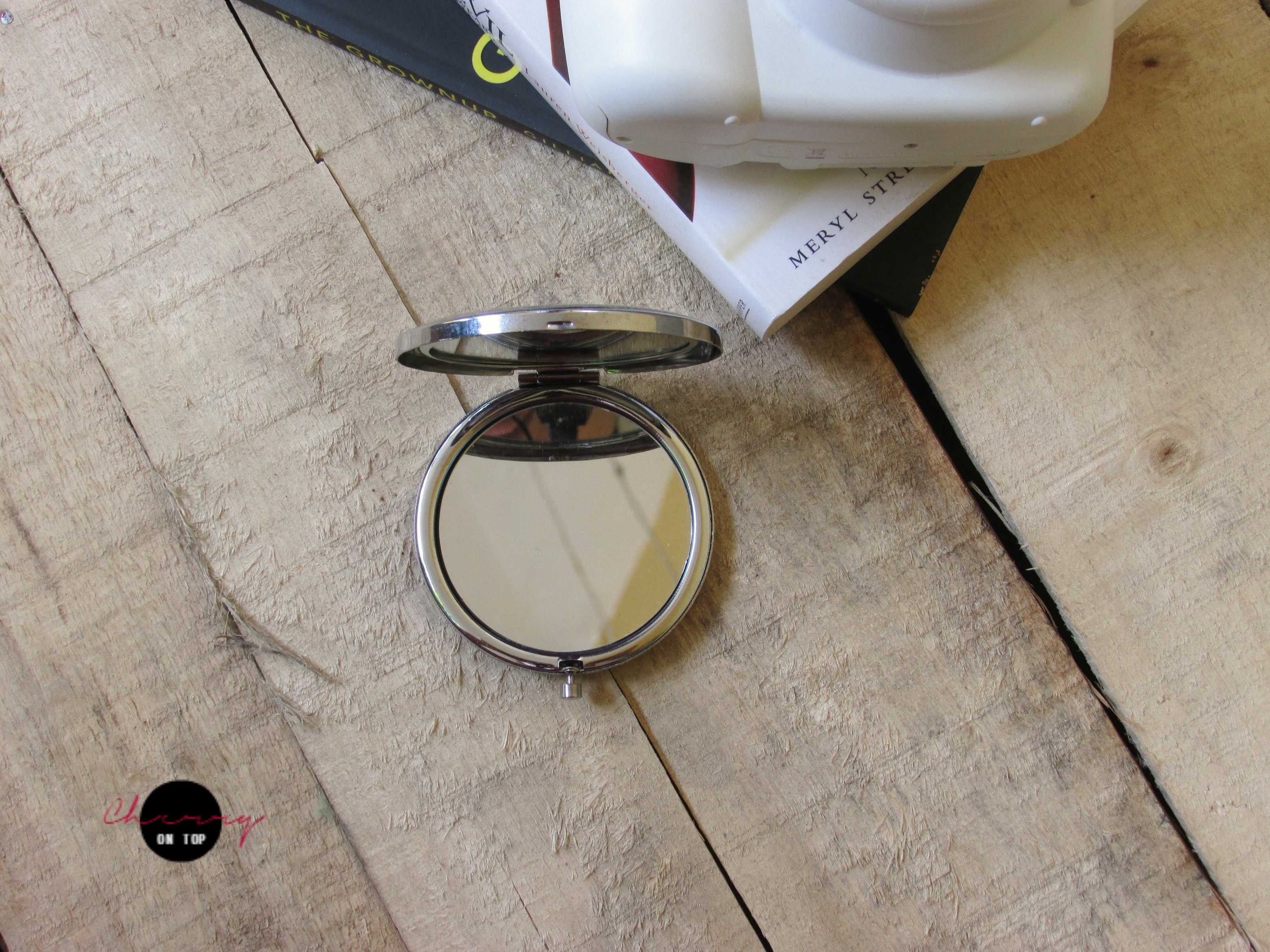 I never ever forget to carry this mirror with me. Amit got me this from Siliguri. I love it because it's handy, takes little space, has a magnified mirror on one side and it's always good to carry a mirror in your purse.
What do you carry in your everyday makeup bag?
---
That was it for today's post. I hope you found this post helpful. Make sure to share it with your family and friends if you did. Pour in your thoughts in the comments. Your comments encourage me a lot! Do subscribe to our Newsletter so that you get notified whenever there is a new post on the blog. Will talk to you in my next post. Till then, be safe & keep smiling! Follow me on Facebook, Twitter or Instagram for regular updates. Add me on Snapchat for more fun and a sneak-peek of my life.