If you are following my daily activities on Snapchat (Add me, Please? Username- sayantinee) then you must know about the gorgeous package I received from Fiama Di Wills a week ago. That box contained one of their precious gemstone shower gels that they launched recently. This Precious Gemstone Bath Collection consists of three of the Fiama Di Wills Shower Jewels, namely, Aquamarine Agleam, Shimmering Diamond and Ravishing Ruby having the properties of the gemstones they are named after. This collection is designed by the very talented and acclaimed designer Masaba Gupta.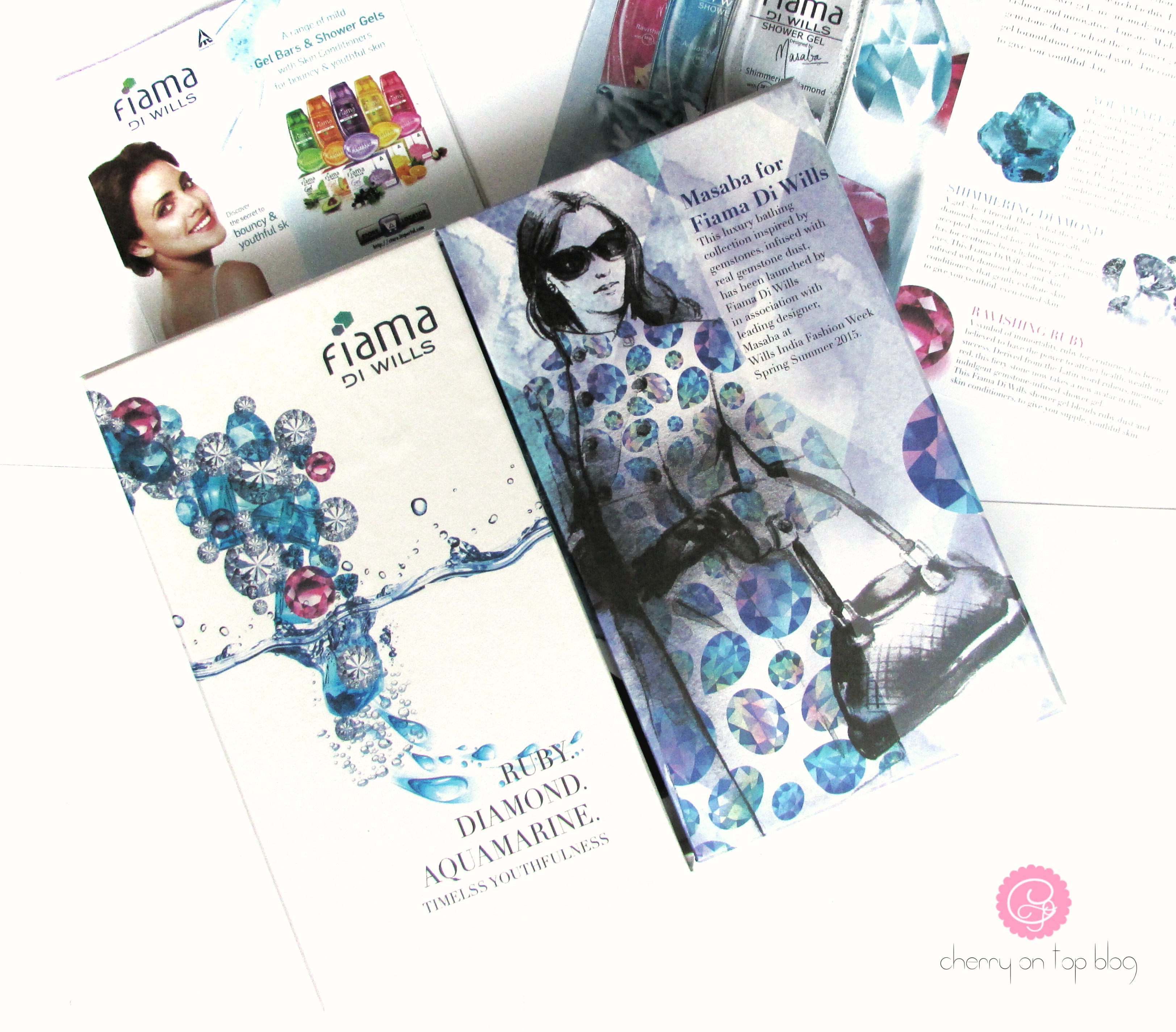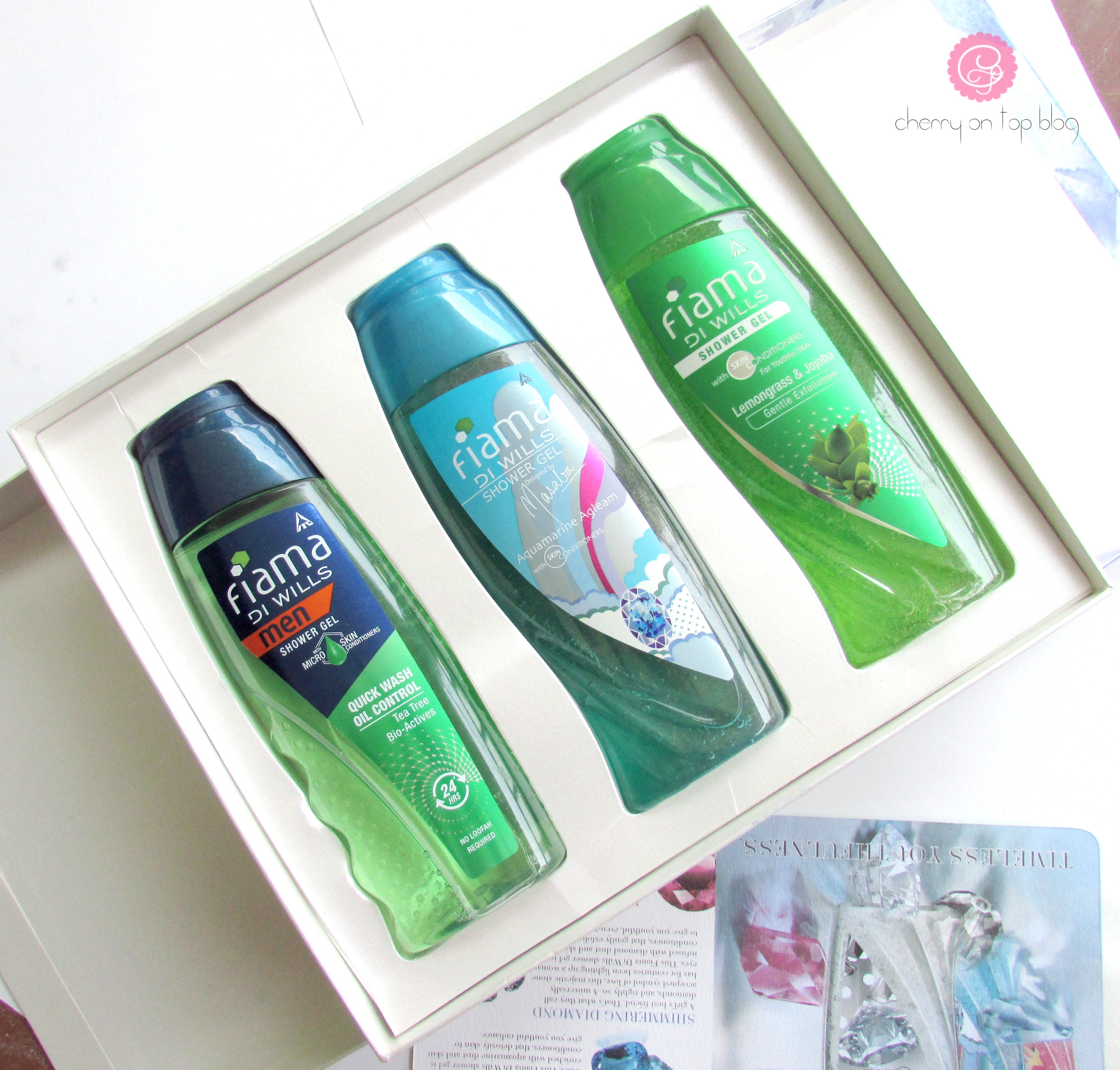 There was enough reasons for me to be excited about this collection. Firstly, it is designed by Masaba Gupta who is known for her unique sense of style and iconic designs. Secondly, it is really intriguing for me to use a shower gel that is claimed to be enriched with gemstone dust. A shower gel full of Aquamarine dust? How can one say no to it! Lastly, the packaging! You can't even imagine how gorgeous it looks in the sun until you have seen it yourself. The box that the showers gels came in is uniquely designed and screams elegance and sophistication. I am totally in love with the packaging.
Before starting with my review and experience, I want to let you know more about the three variants in this Precious Gemstone Bath Collection. Descriptions are sourced from their website.
Fiama Di Wills Shower Jewels Aquamarine Agleam
Clear and tranquil, aquamarine finds a place in history as a catalyst for beauty and youth. It was also considered a good luck charm for sailors and it was believed that the powers of this precious stone were at its peak when submerged in water. This Fiama Di Wills shower gel is enriched with aquamarine dust and skin conditioners, that detoxify skin to give you a youthful radiance.
Fiama Di Wills Shower Jewels Shimmering Diamond
A girl's best friend. That's what they call diamonds, and rightfully so. A universally accepted symbol of love, this majestic stone has for centuries been lighting up a woman's eyes. This Fiama Di Wills shower gel is infused with diamond dust and skin conditioners, that gently exfoliate skin to give you youthful, even-toned skin.
Fiama Di Wills Shower Jewels Ravishing Ruby
A symbol of immortality, ruby for centuries has been believed to have the power to attract health, wealth and success. Derived from the latin word Rubeus, meaning red, this fiery stone now takes a new avatar in this indulgent gemstone infused shower gel. This Fiama Di Wills Shower gel blends ruby dust and skin conditioners, to give you supple, youthful skin.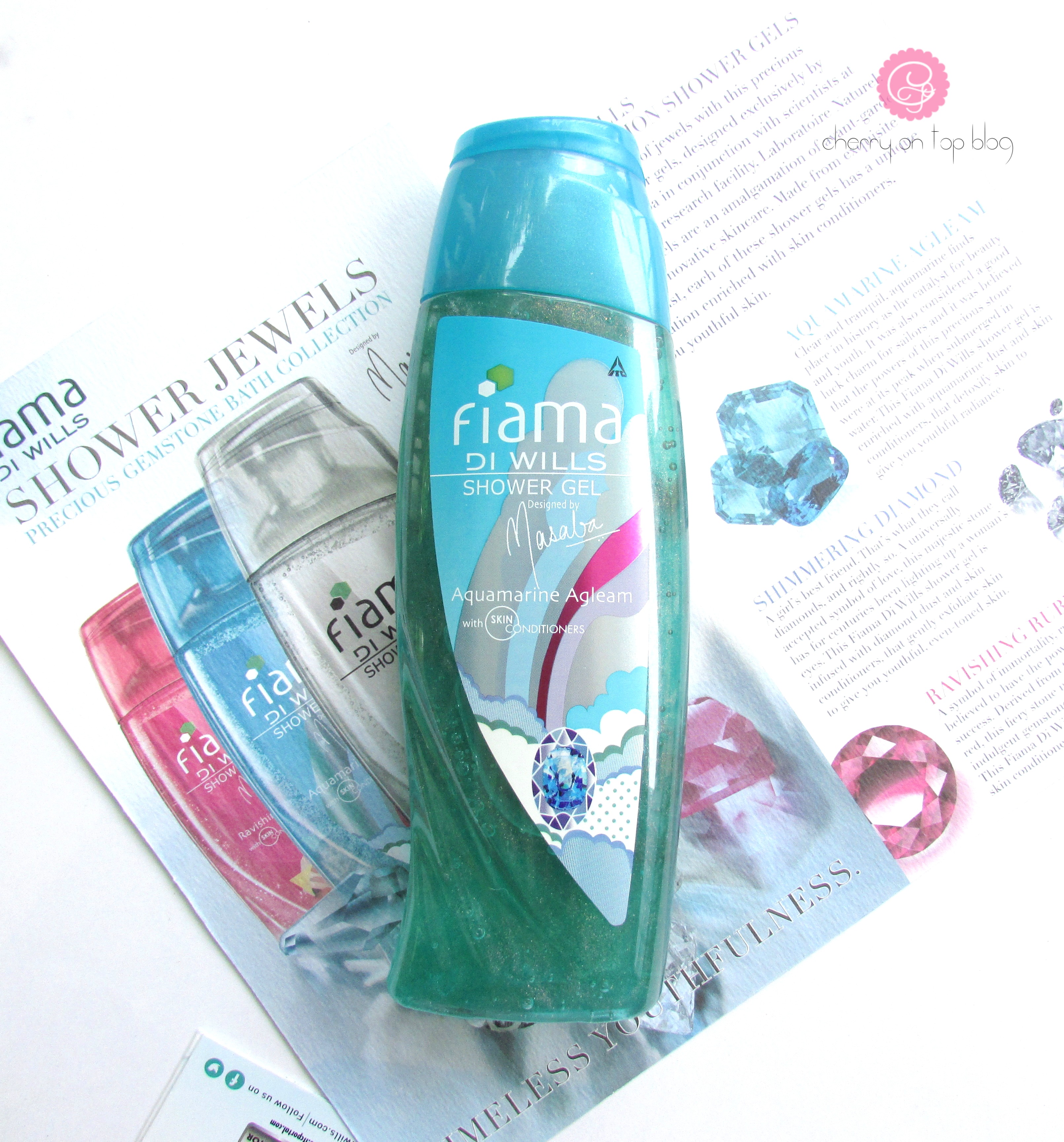 Fiama Di Wills Shower Jewels Aquamarine Agleam Review
Price- 399INR
Packaging- Fiama Di Wills Shower Jewels Aquamarine Agleam comes in a bright teal coloured plastic bottle with a flip-open cap that closes tightly and ensures that there is no spillage. The bottle is really sturdy. There is nothing fancy about the bottles, very similar to the regular shower gels by Fiama Di Wills.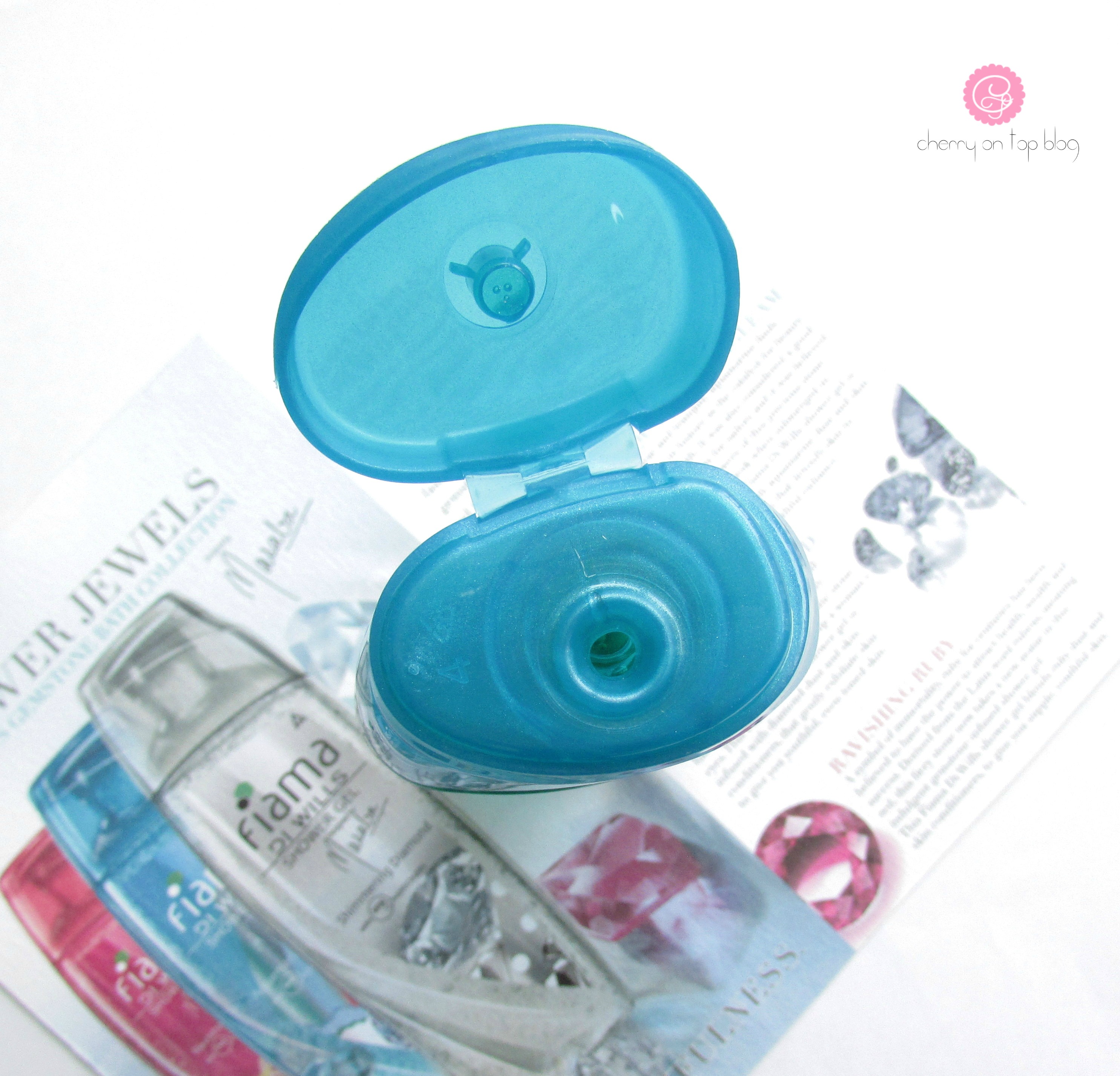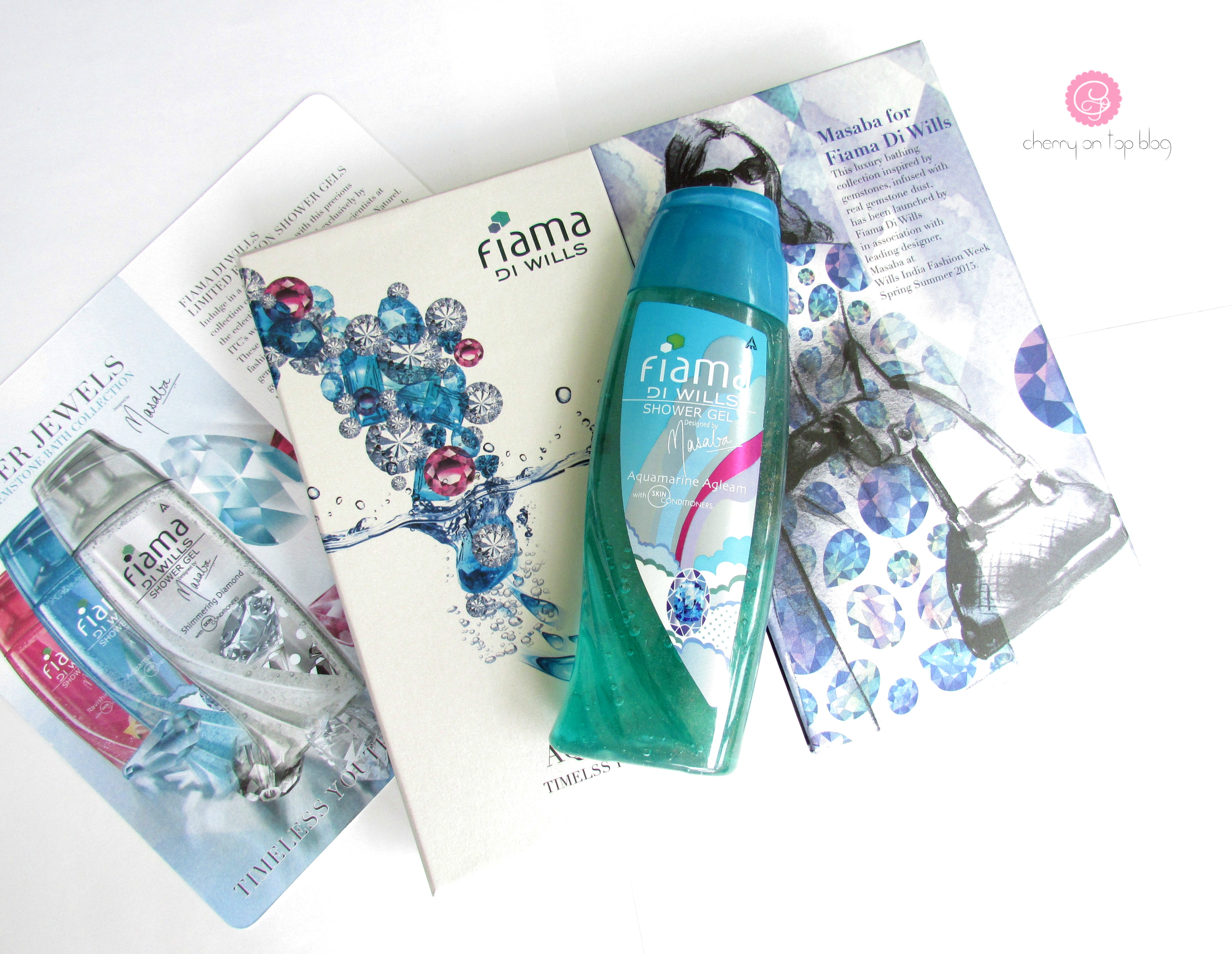 My thoughts- The product is quite iridescent blue/teal in colour and the consistency is very nice, exactly like a gel. It's not runny, so perfect to apply. The gel lathers really well. It has a musky smell which is not very flattering to me. I wish it had a more feminine fragrance. Although the scent does not stay long on me but the freshness and clean feeling last for hours. It cleans the skin really well, leaving it soft, supple and fresh. The thing I most liked about this shower gel is that it does not leave that soapy feeling after shower unlike most of the shower gels.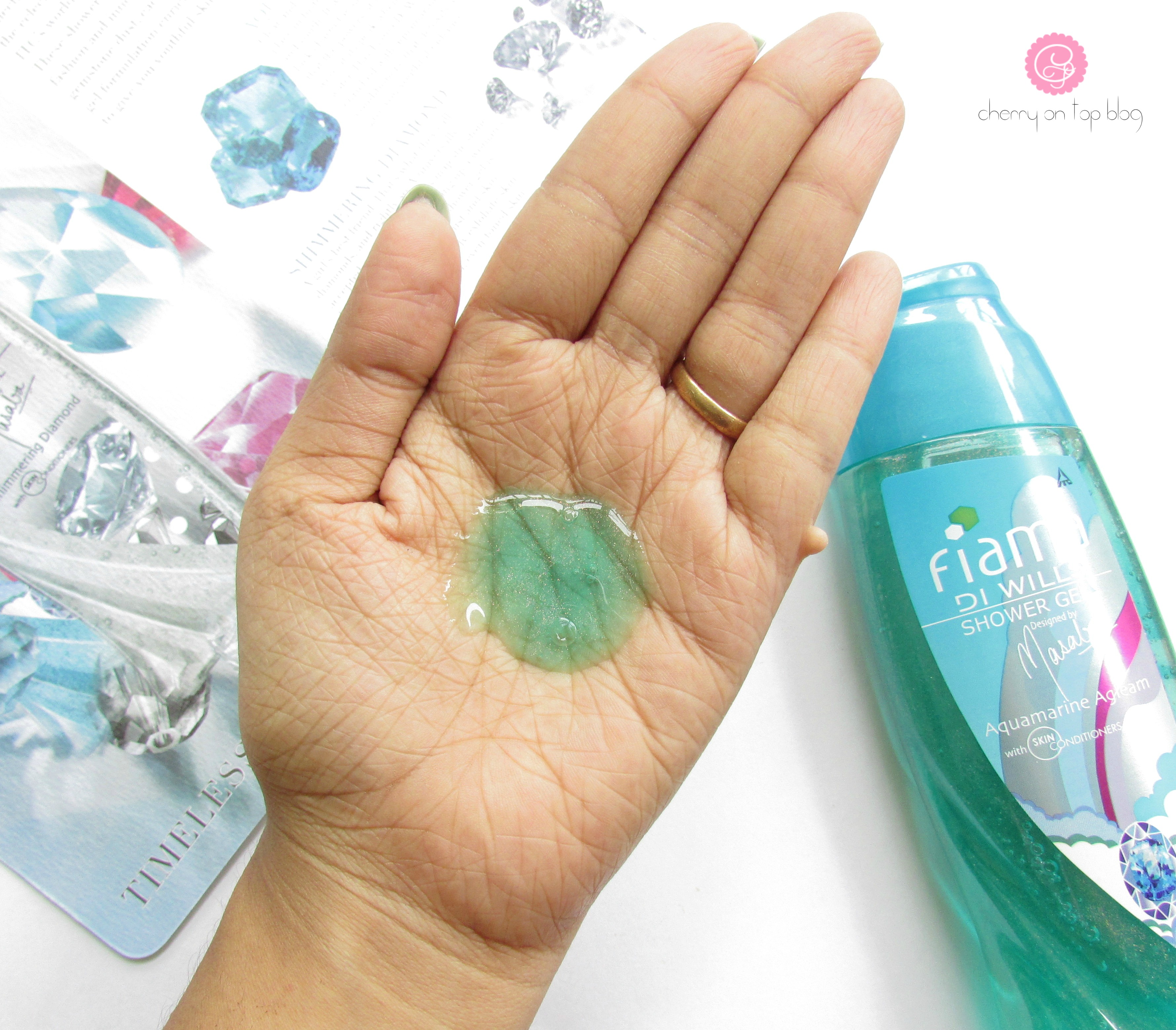 I really enjoyed my bath time using the Fiama Di Wills Shower Jewel Aquamarine Agleam. I think Fiama Di Wills has done a great job with the formulation and ingredients. It claims to result in a youthful skin. I found out that this shower gel makes my skin really soft, supple and hydrated. It did not dry out my skin, unlike other shower gels. It is like a conditioner for my skin.
I hope you found this review helpful. If you did then  don't forget to share your thoughts in the comments. Until next time, be safe & keep smiling!