Hi guys, I hope you all are doing well. Today, I am going to write about a product that I have been using for almost a month. Hair for Sure (click here to visit their website) is a basically a hair regrowth treatment which assures revitalization of hair and arrest hair fall. Although my hair apparently looks pretty voluminous but it has several issues. These issues include severe hair fall, dandruff, and roughness. These are the reasons why I wanted to try this tonic badly when I was approached by the brand.
Price- 800 INR for 150ml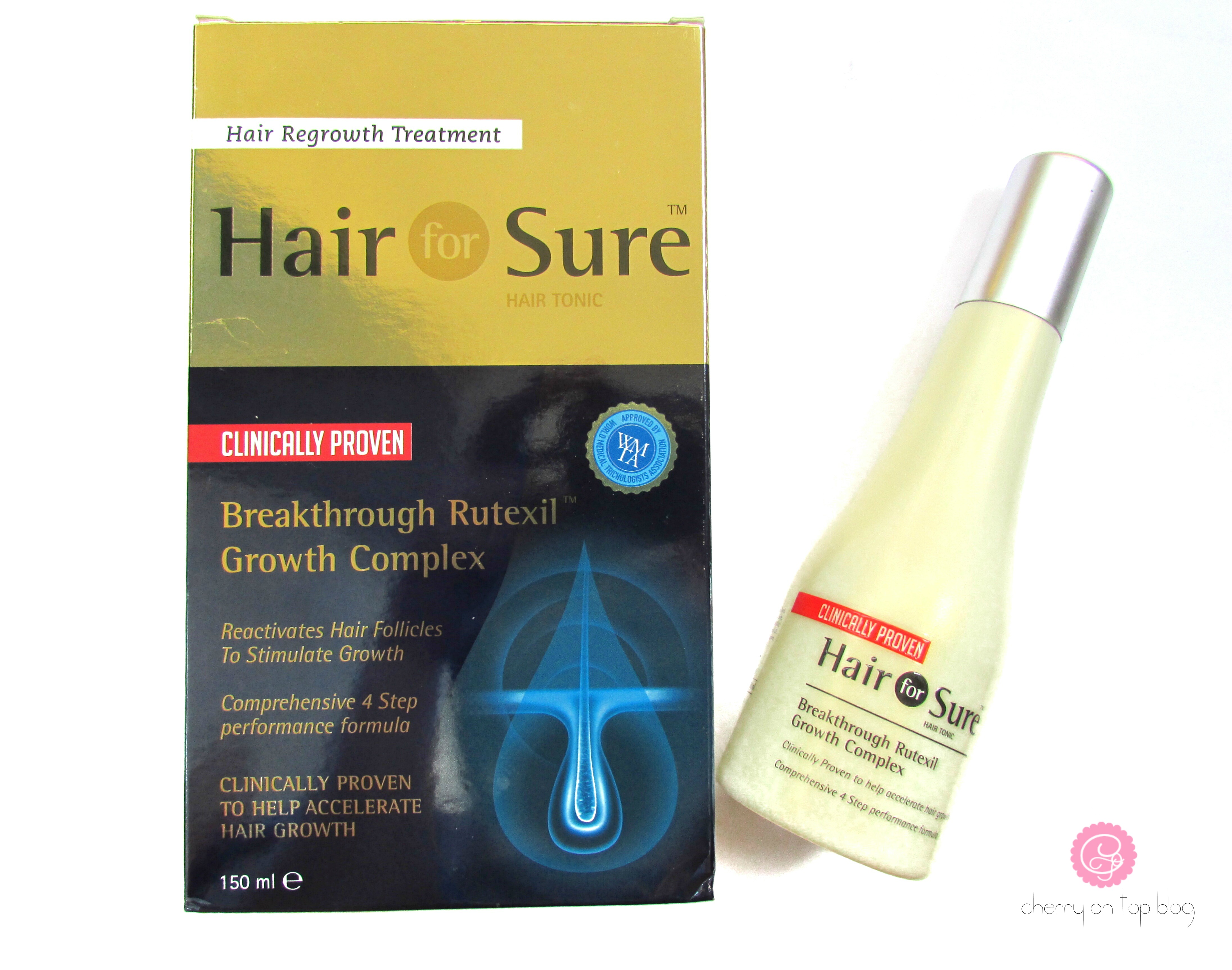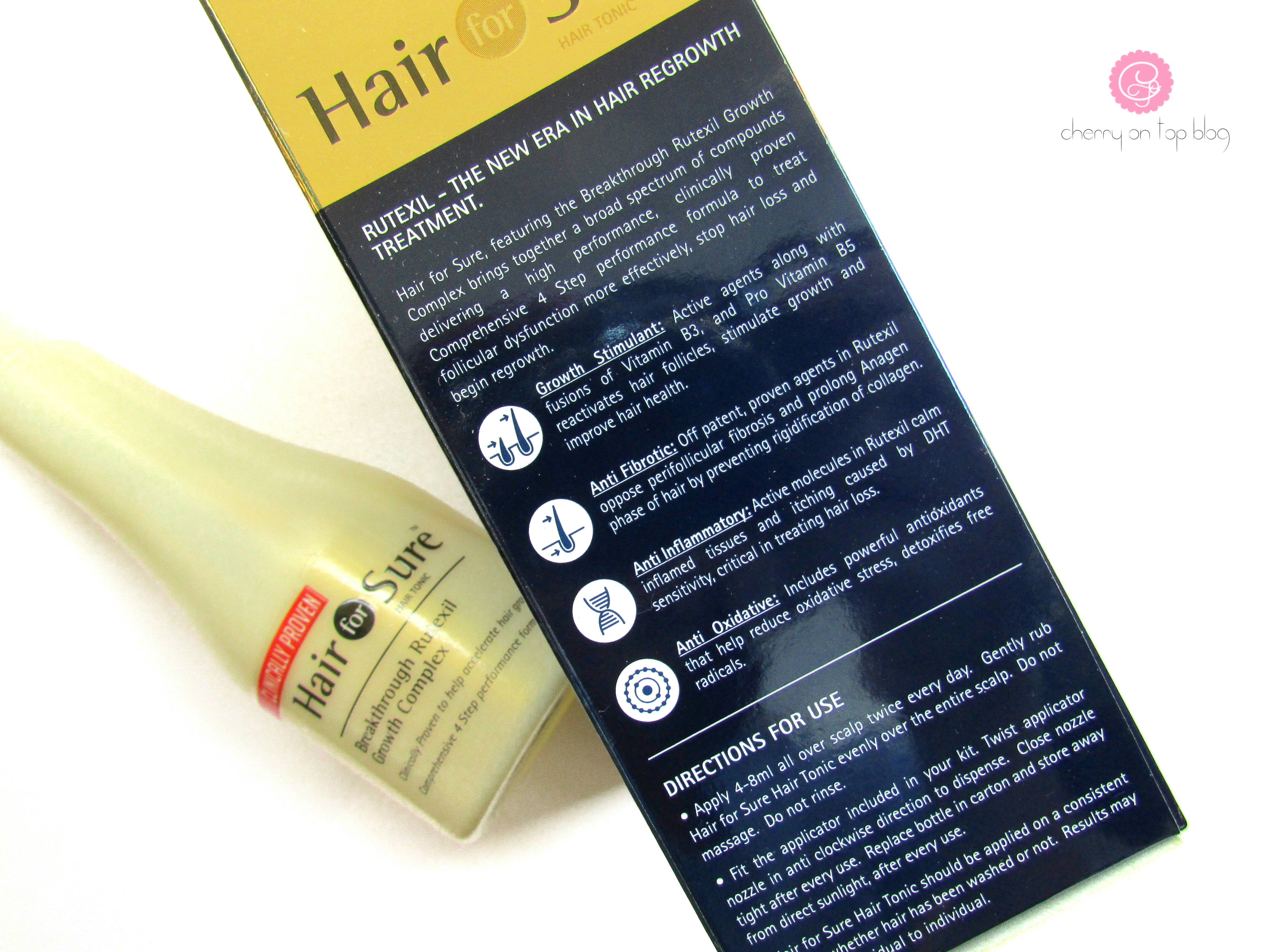 Ingredients- Aqua, Aloe Barbadensis Leaf Juice, Propylene Glycol, Dimethyl Isosorbide, Diaminopyrimidine Oxide, PEF-12 Dimethicone, Disodium Rutinyl Disulfate, Niacinamide, Panthenol, Glycerin, Oleath-20, Thermus Thermophilus Ferment, Fragrance, Methylisothiazolinone, Imidazolidinyl Urea.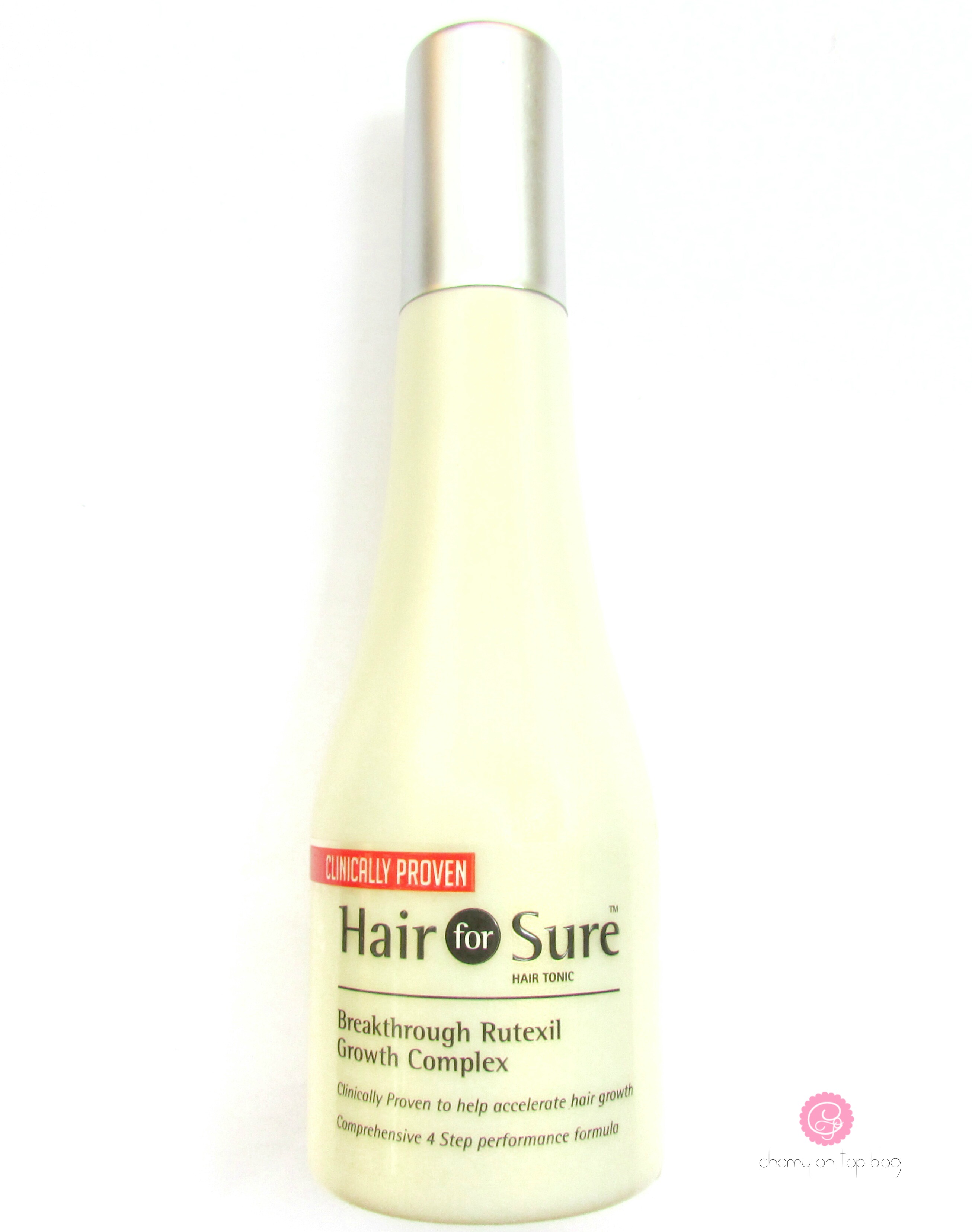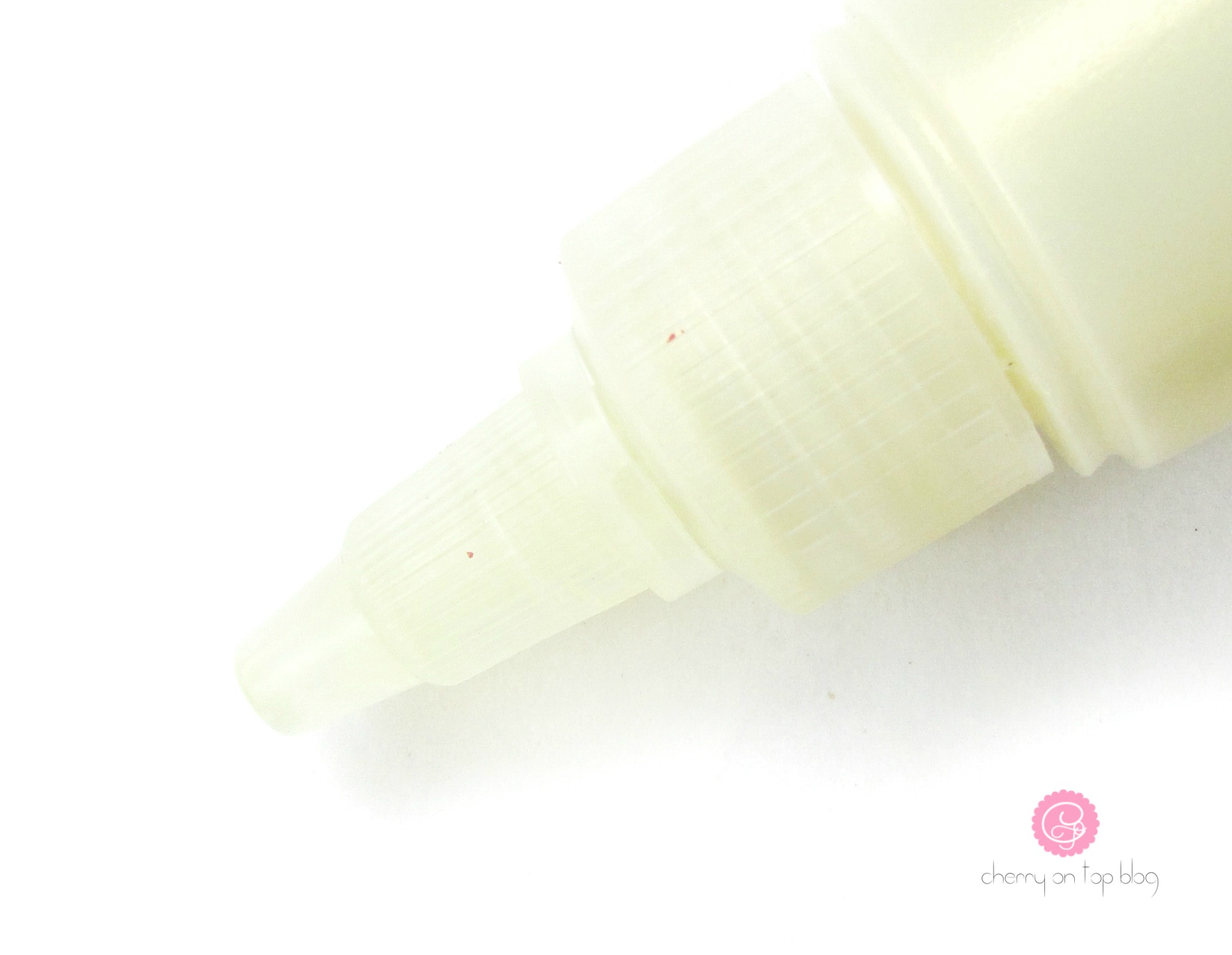 Packaging- The Hair for Sure tonic comes in a plastic bottle with a plastic screw cap. It is also secured with a tight plastic cap underneath. The bottle comes in an outer packaging which is as shown in the pictures. The box also contains a nozzle which is supposed to be attached to the bottle for dispensing of the product. Overall, I liked the packaging as it is sturdy, travel-friendly, spill-proof and worth the price you pay.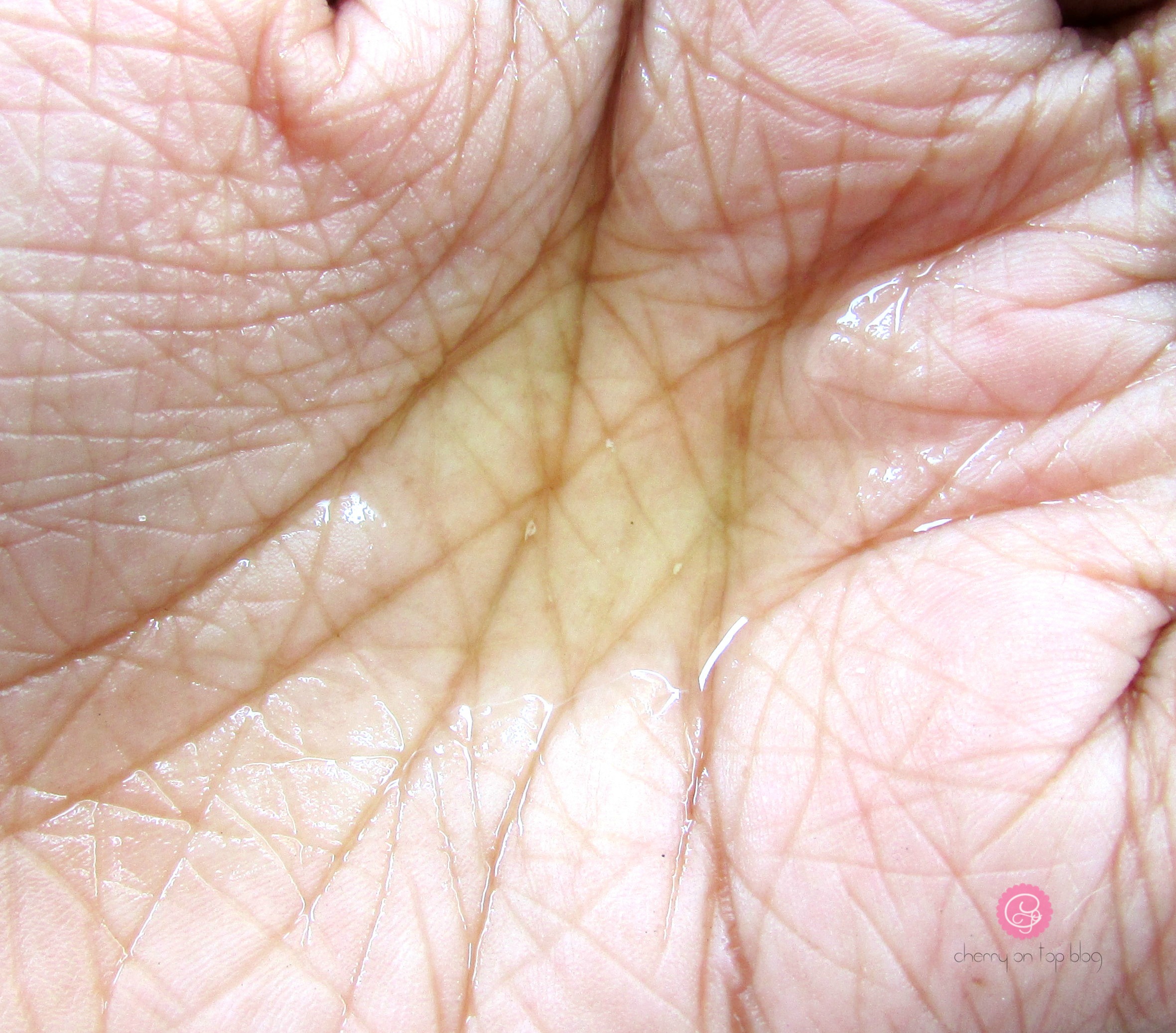 Product- The product is a slightly greenish water-based liquid which is not sticky at all. It is nothing like a hair oil. It has a particular smell to it which I cannot explain to you properly, but the smell reminds me of those herbal hair treatments. If you have a sensitive nose then the smell might bother you, but the scent doesn't linger for a long time. I found the smell mild and soothing. This product is supposed to be a leave-in tonic, thus, it is formulated as a non-sticky, non-oily, water-based product which does not make your hair look greasy.
How To Use- The directions to application is mentioned on the outer packaging. The tonic is advised to be used on a consistent schedule to notice the result. You have to take 4-8ml of product and rub gently on all over the scalp. Do not massage it. It is advised to use the product twice every day to see an optimal result. The best would be to apply it after washing your hair. Do not rinse off after applying.
How Does Hair for Sure Work?
Hair for Sure is formulated with the breakthrough Rutexil Growth Complex which-
Reactivates hair follicles to stimulate hair growth.
Comprehensive 4-step performance formula.
Clinically proven to help accelerate hair growth.
This product is approved by World Medical Trichologists Association (WMTA).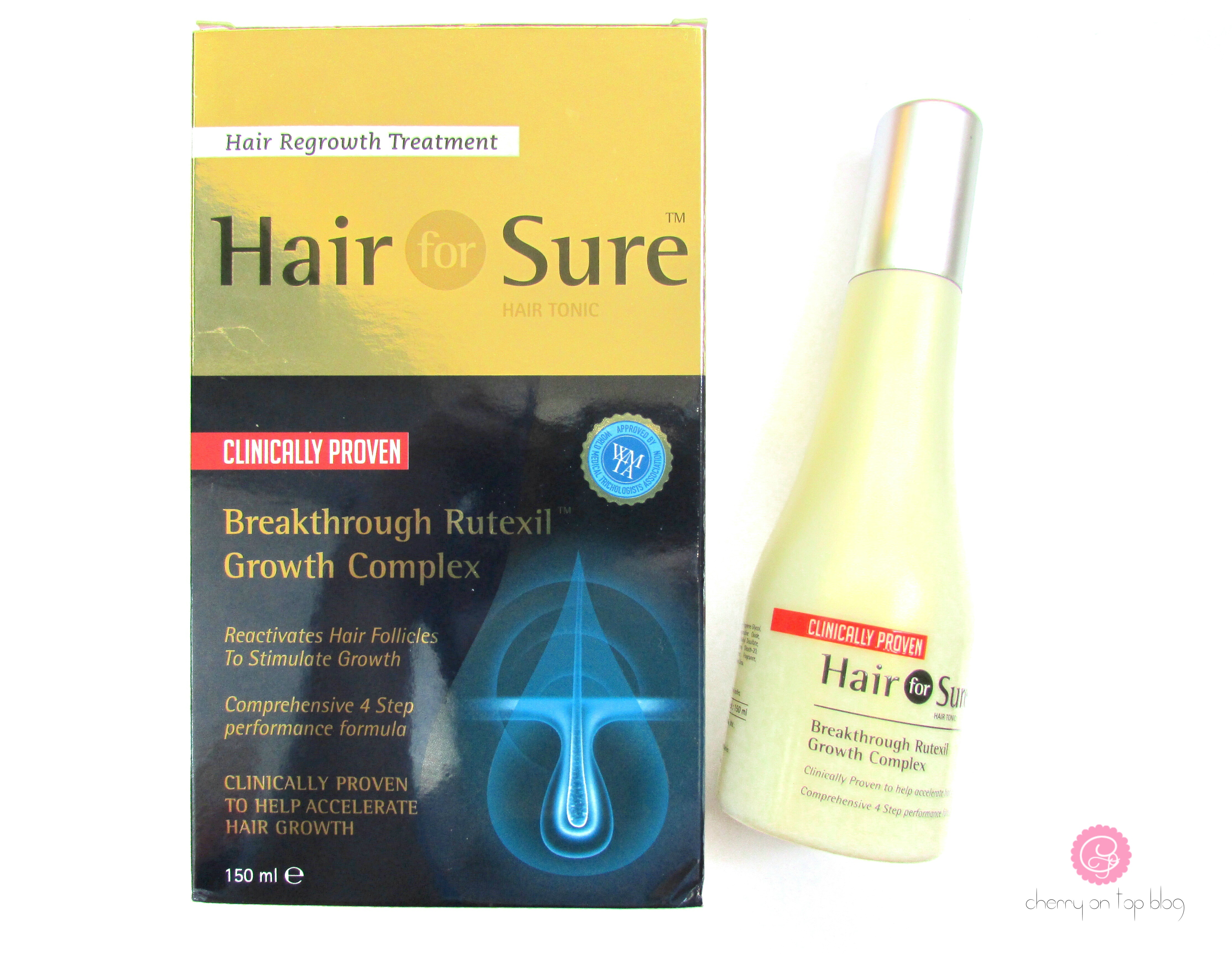 My Experience with Hair for Sure- Hair Regrowth Treatment:
As I mentioned earlier, I have been using this product for almost a month. I have several issues with my hair, mainly hair fall. I have been using this product twice a day. I use it on the wet scalp in the morning and on the dry scalp at night. I like to use it either with my fingertips or with a cotton ball. During this time period, I have missed only a week. Other than that, I have been using it religiously. When it comes to my remark, I would say that it has succeeded in reducing the hair fall to a great extent. I no longer face hair fall issues special while combing through my hair or during washing it. So far as hair growth or regrowth is concerned, I have not observed any satisfactory result.
Overall, this product is really effective if you are facing any severe hair fall issues. I would like to use this for another month, continuously, to see if it actually helps in the regrowth of my hair. Hair for Sure does not make your hair smooth, silky or shiny and it does not treat dandruff.
Hair for Sure can be found online on almost all the leading e-commerce sites like Amazon, Flipkart, eBay, Snapdeal, Nykaa, Purplle etc.
That's it for the review. I hope you found it helpful. If you like this then don't forget to leave your comments. Also, this post is my first post after migrating to WordPress. Let me know what you liked, what you did not. See you in my next post. Till then, be safe & keep smiling!
Disclaimer: Athena Life Sciences was too kind to send the product to me for reviewing. However, my opinion is unaffected by the fact.