I often get a lot of compliments for my hair. But, in reality, it is dry, lifeless and it falls a lot. In my case, one of the major reasons for hair fall has to be pollution and stress. There are several things that can be held responsible for hair fall, one of them is definitely mental and physical stress and lack of sleep. Pollution also causes hair breakage. If you style your hair regularly, apply heat or colour your hair then it will weaken your roots which eventually causes hair fall. There are things related to your diet that may cause breakage.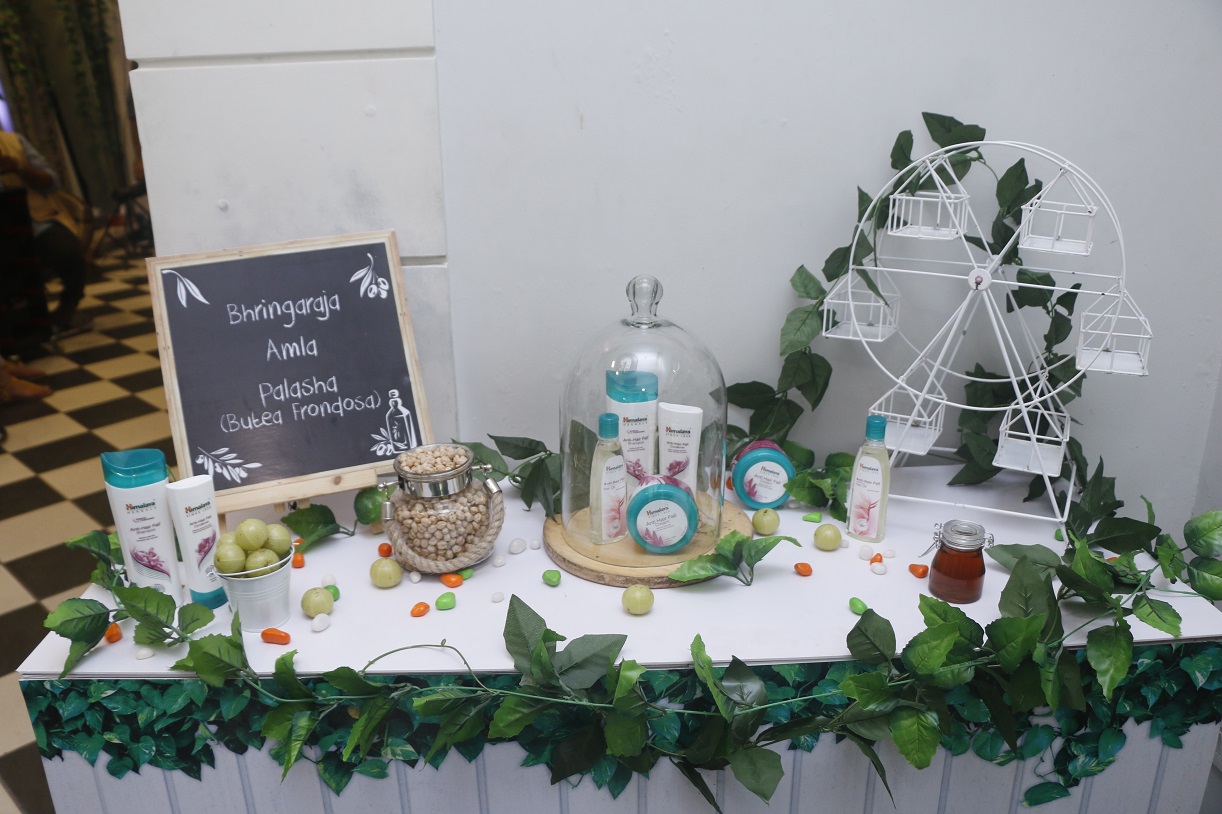 There is a good news for those who have been facing hair fall issues for a long time. Himalaya, one of India's most trusted skin and hair care brand has now come up with an Anti-Hairfall Range that consists of five different products- Anti-Hairfall Hair Oil, Anti-Hairfall Shampoo, Anti-Hairfall Conditioner and Anti-Hairfall Cream. The main ingredient used in this Himalaya Anti-Hairfall Range is Bhringaraja which is very popular for its hair-strengthening properties.
Himalaya Anti-Hairfall Range Contents-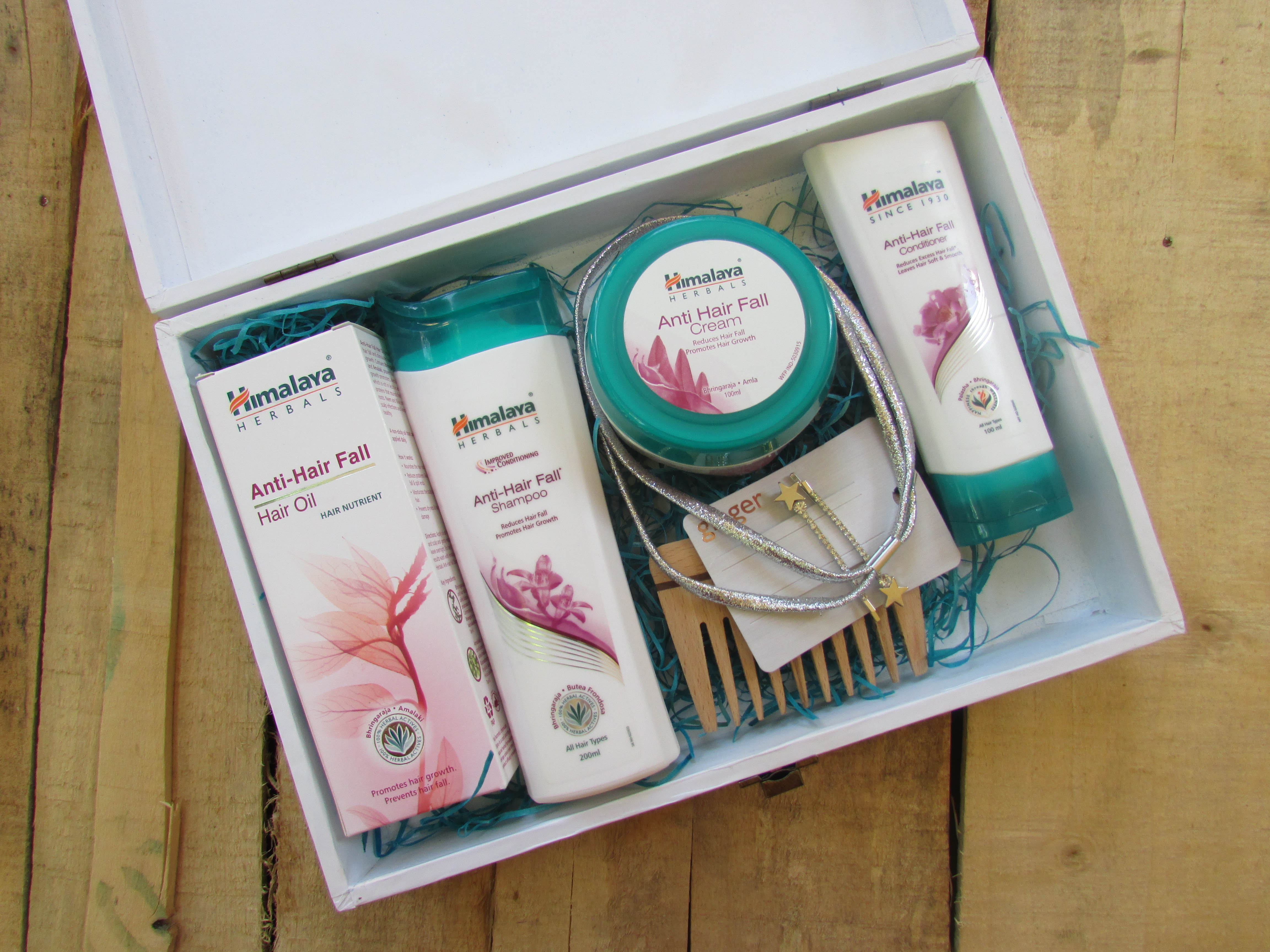 Himalaya Anti-Hairfall Hair Oil- This oil is enriched with the goodness of Bhringaraja and Amlaki. This will help strengthen the root shafts and prevent hair fall.
Himalaya Anti-Hairfall Shampoo- It includes an Ayurvedic composition of Bhringaraja and Butea Frondosa that helps reduce hair fall due to breakage, and conditions and improves hair texture.
Himalaya Anti-Hairfall Conditioner- It is formulated with Butea Frondosa, Bhringaraja and Chickpea that nourishes hair and helps prevent excess hair fall, leaving your hair soft. silky and smooth.
Himalaya Anti-Hairfall Cream- This herb-based cream is a daily-use formula including Bhringaraja and Amlaki for reducing hair fall and strengthening hair follicles.
The 4 Steps to Fabulous Hair-
Oiling- This is the one thing I always skip. But, oils provide nourishment which we often tend to forget. Himalaya Anti-Hairfall Oil is specially formulated for treating hair fall issues. Part your hair and apply Himalaya's Anti-Hairfall Hair Oil on the scalp. Massage the scalp gently in a circular motion using your fingertips so that the oil is absorbed into the scalp. Soak a towel in hot water and wrap your hair with it for 30 minutes before washing. 


Shampoo- I can say that I got the best shampooing experience at the Himalaya #4FabulousHair event.
They took a plenty of time to gently massage my scalp with the shampoo. The shampooed twice to red rid of the previously applied oil.
Gently massage Himalaya's Anti-Hairfall shampoo into wet hair and scalp. Leave for two to three minutes, and rinse thoroughly. Repeat if necessary. The product is effective for all hair types and is safe to use on artificially coloured or permed hair.

Condition- Conditioning is an unskippable step in your hair care regime. This acts as a nutrient for your hair. Make sure to apply your conditioner along the length of your hair and never on your scalp.
After shampooing, gently apply Himalaya's Anti-Hairfall conditioner along the length of the hair from base to tip. Leave for two minutes and rinse thoroughly after. The product is suitable for all hair types and is safe to use on artificially coloured or permed hair.

Protect- This is the step most of us do not go for. It's a pretty uncommon thing to actually nourish and protect your hair post wash.


After conditioning, take a small amount of Himalaya's Anti-Hairfall cream and gently run it through your hair strands while it's damp. Use it regularly after conditioning to maintain healthy hair. The product is suitable for all hair types and is safe to use on artificially coloured or permed hair.
My Thoughts on the Himalaya Anti-Hairfall Range- #4FabulousHair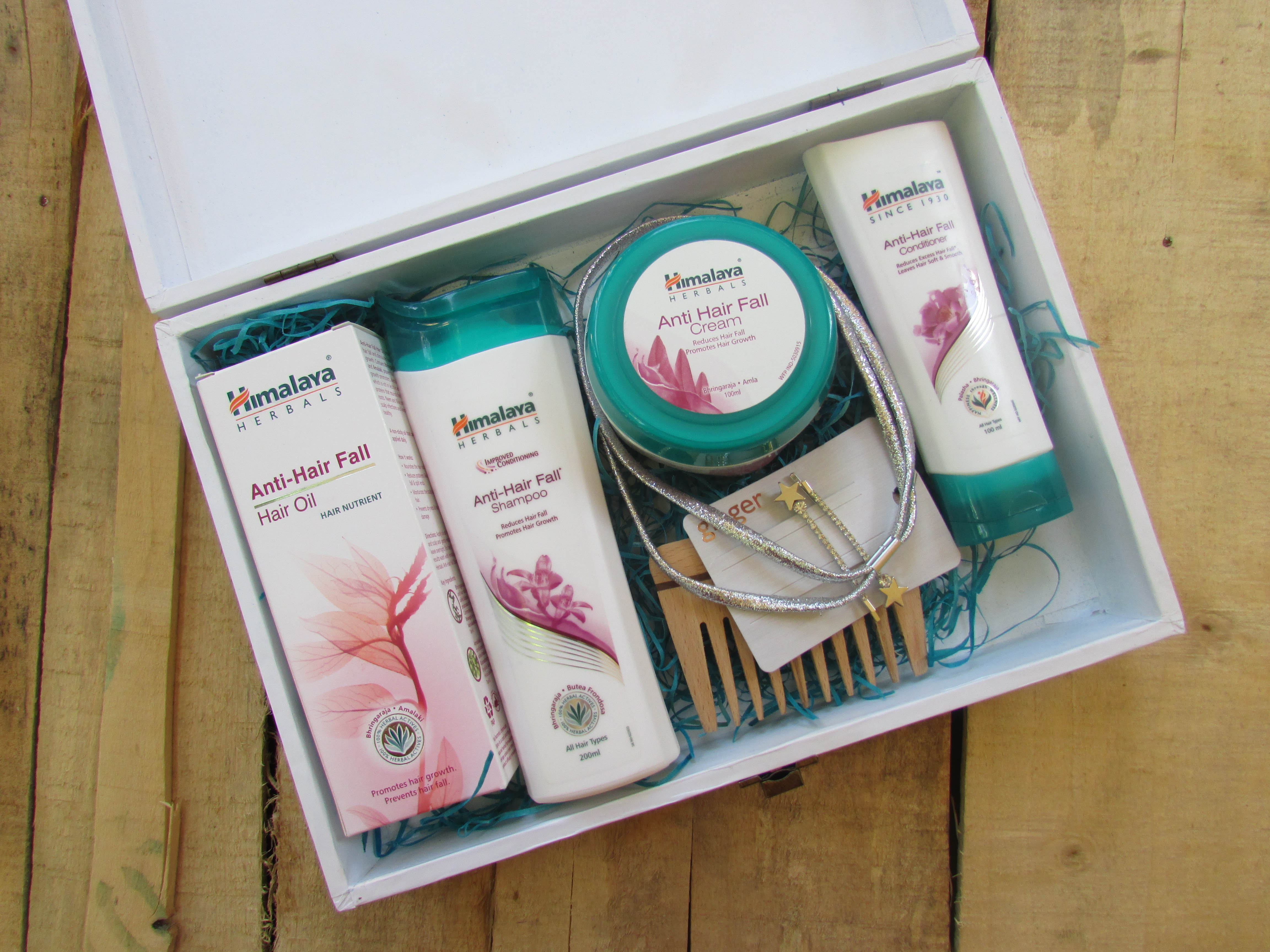 I am pretty impressed with this range. From the first wash, I have seen a huge difference. I get a lot of hair fall during hair wash but with this shampoo, the hair fall has reduced. The products have been helping me keep my hair strong and healthy. I never oil my hair because I have an oily scalp, but this Anti-Hairfall Oil is quite lightweight so it doesn't harm. The beauty of this range is that you don't need to go to a salon to get the therapy done. You can have this in the comfort of your home without any expert assistance. I really feel that this Himalaya Anti-Hairfall Range is worth a try.
---
That was it for today's post. I hope you found this post helpful. Make sure to share it with your family and friends if you did. Pour in your thoughts in the comments. Your comments encourage me a lot! Do subscribe to our Newsletter so that you get notified whenever there is a new post on the blog. Will talk to you in my next post. Till then, be safe & keep smiling! Follow me on Facebook, Twitter or Instagram for regular updates. Add me on Snapchat for more fun and a sneak-peek of my life.