Hello, guys! Remember, I told you about Himalaya Herbals' Rich Cocoa Intensive Body Lotion in my post on the Himalaya Herbals Winter Care Range? Now, Himalaya Herbals has introduced a new version of that lotion, that is the Rich Cocoa Butter Body Cream. This new variant is exclusively formulated for dry to very dry skin. When I received this product in my mail, I was really happy. I want to thank Himalaya Herbals for creating something like this. Now, let's get into the review of the Himalaya Herbals Rich Cocoa Butter Body Cream.
I have been a huge fan of Himalaya Herbals since I was a teenager. My first face wash was from Himalaya Herbals and since then it has been my holy grail skin care brand. I was extremely excited to know that they have come up with their very own range of body butters or, as they call it, body creams. Although my facial skin type is the combination type, the rest of my body is dry. In winters, it becomes even drier. During winters, I need something that is extra-nourishing, extra-hydrating and extra-longlasting. Himalaya Herbals Rich Cocoa Butter Body Cream gives me that extra TLC.
Price- Rs 270/- for 200g (Buy here)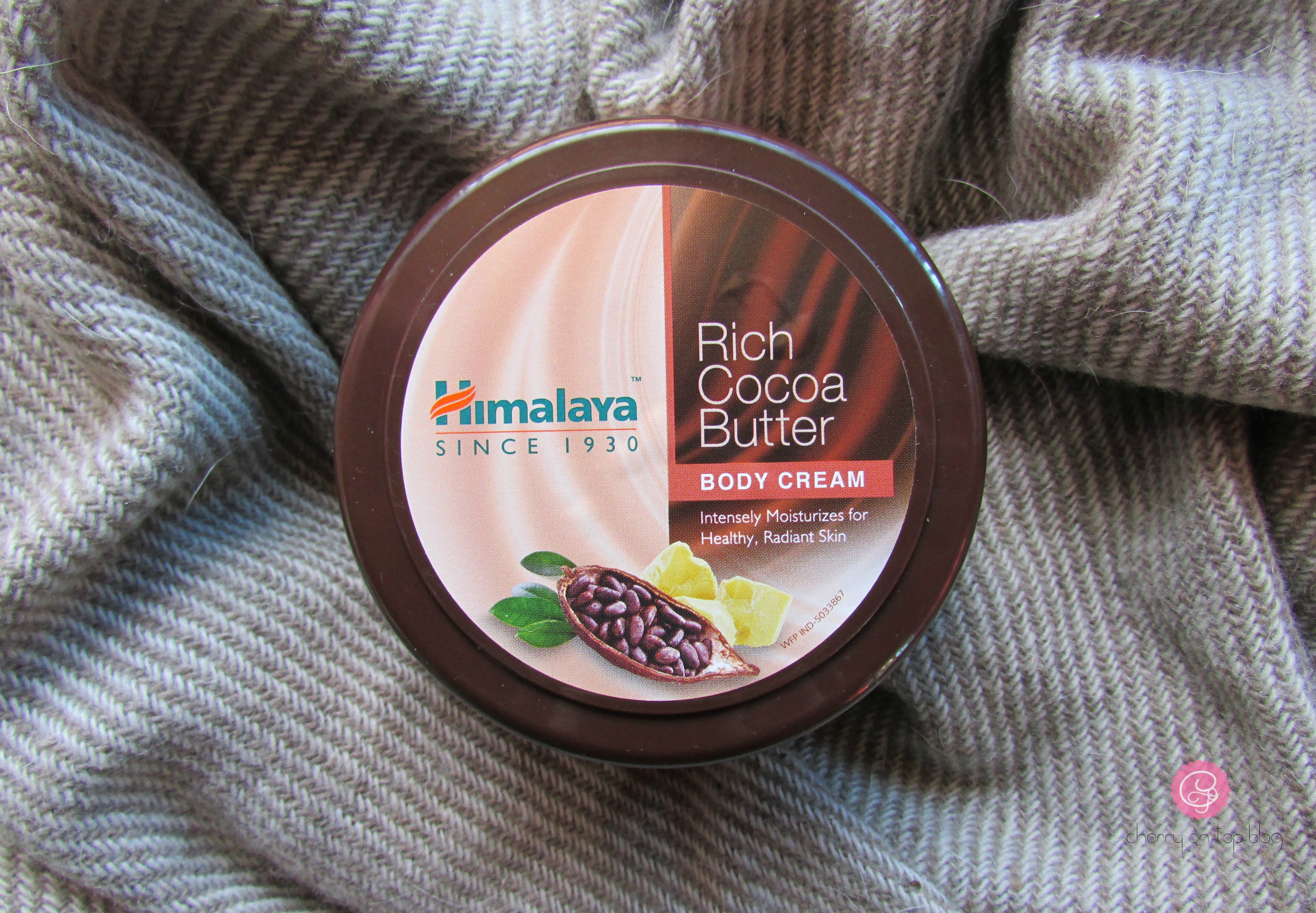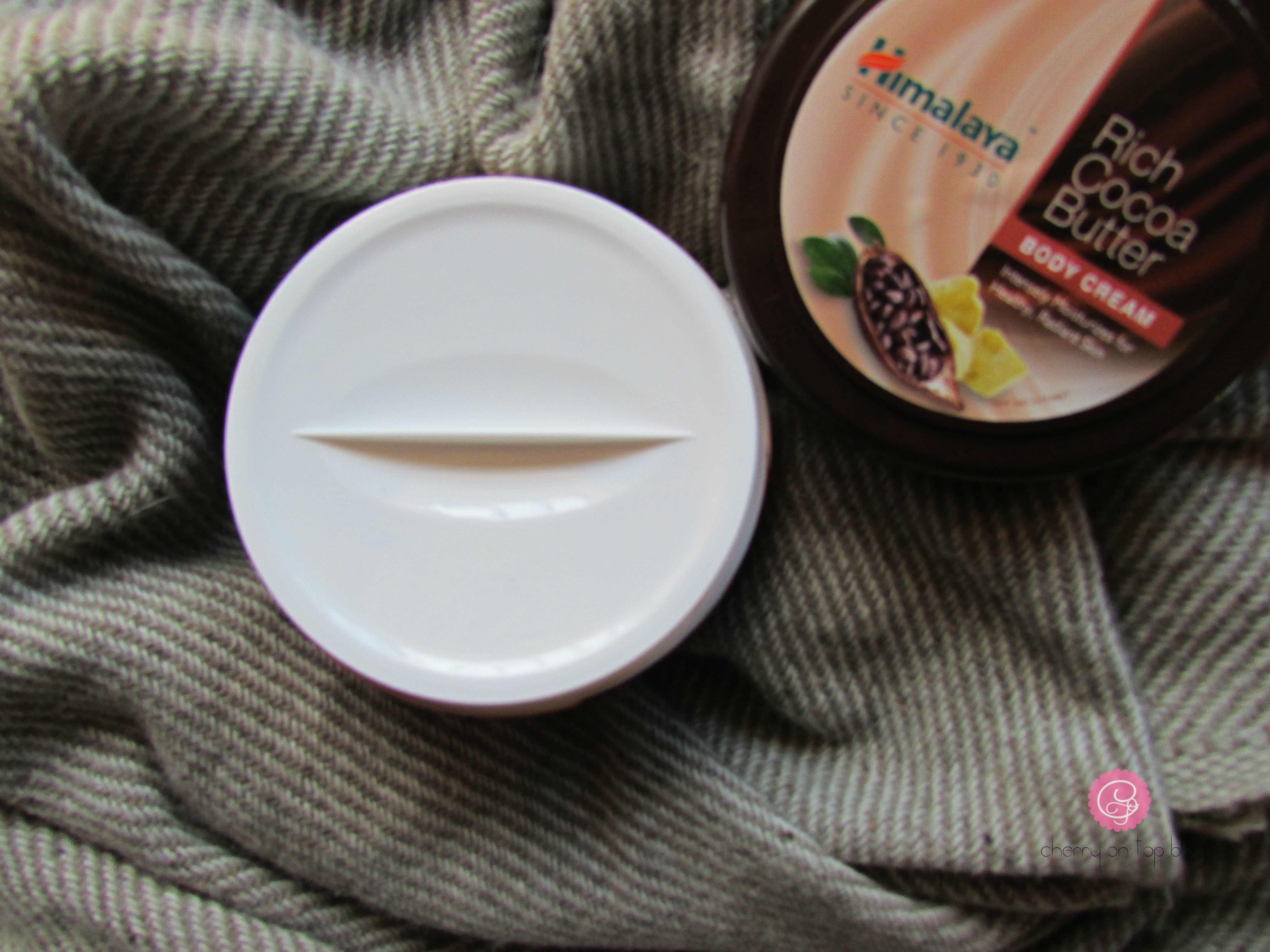 Packaging- The Himalaya Herbals Rich Cocoa Butter Body Cream comes in a chocolate-coloured plastic tub packaging with a screw lid. On both the top and the bottom sides of the tub are labels containing all the information about the product. There is an extra protective covering underneath the lid to prevent the product from spilling. The packaging makes it very easy to travel with.
Ingredients-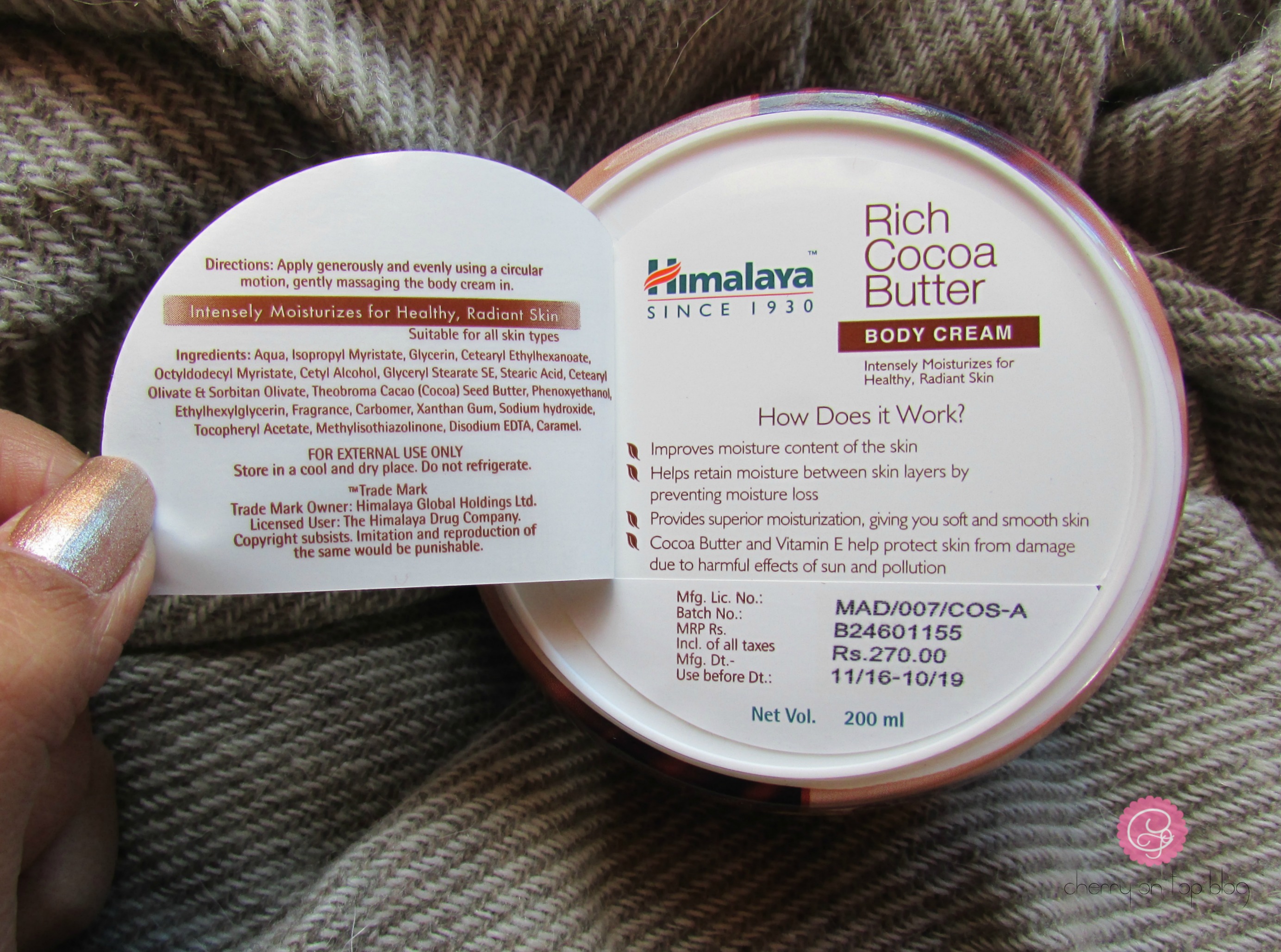 Texture & Formula- The Himalaya Herbals Rich Cocoa Butter Body Cream is supposed to be a body butter, thus, it is very obvious that it would have a thicker consistency than a body lotion or a normal cream. The texture of this product is very creamy, looks and feels very thick but when you apply it onto your body, it blends really well and gets absorbed into the skin very fast. The butter-like formula ensures nourishment and good hydration. Despite being a thicker consistency, it does not feel sticky.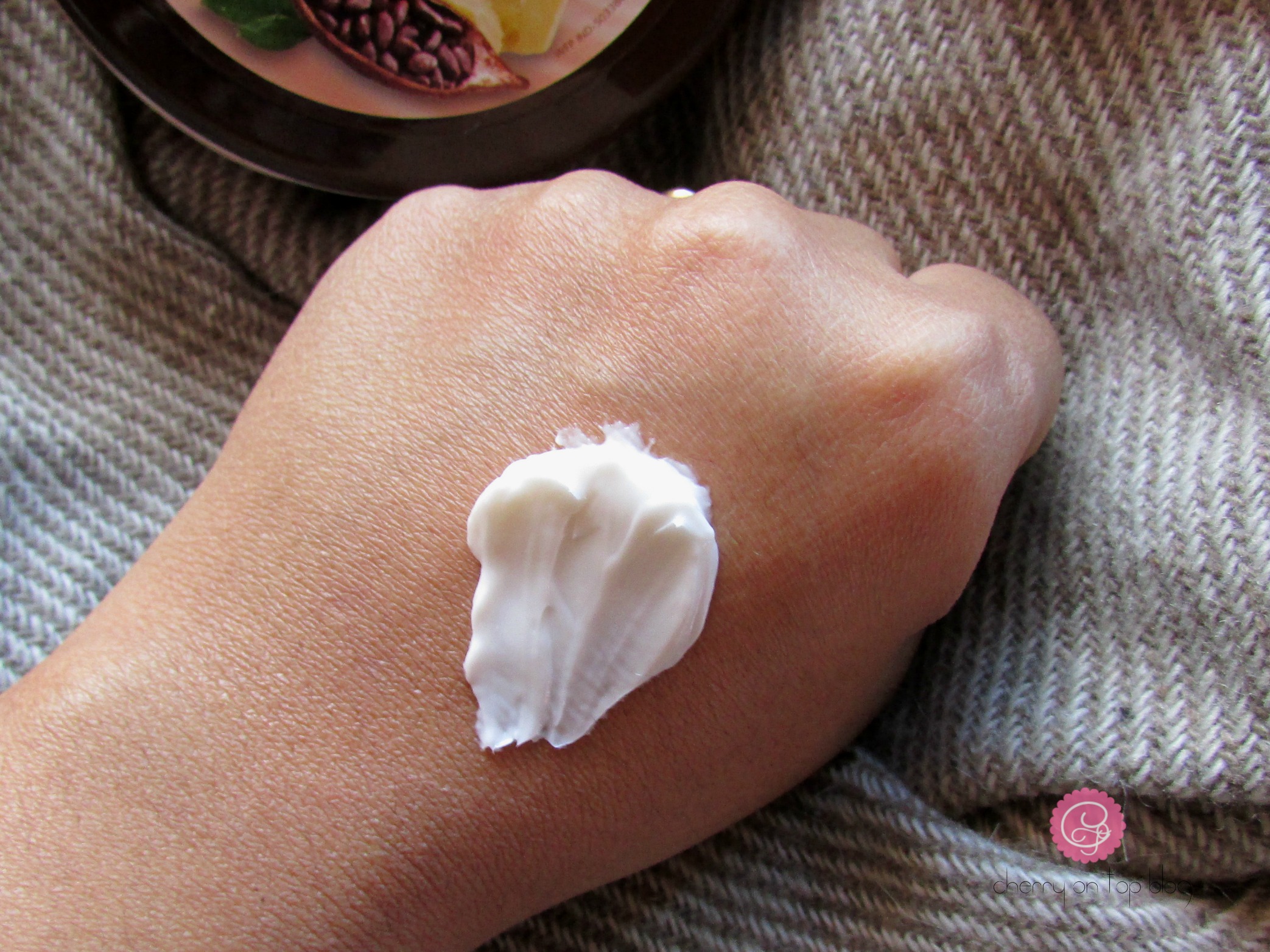 My Experience with Himalaya Herbals Rich Cocoa Butter Body Cream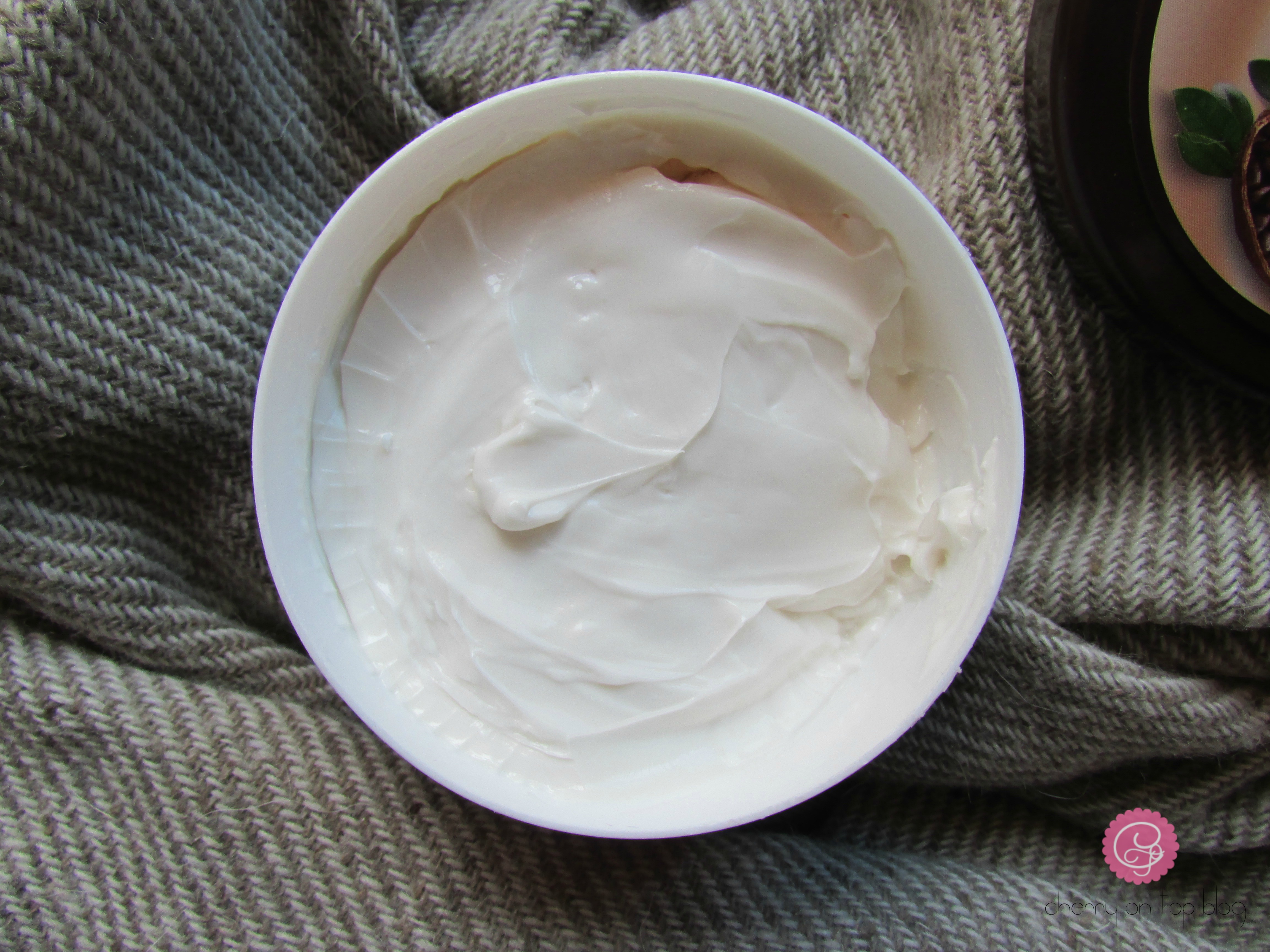 It's been more than a week since I started using the Himalaya Herbals Rich Cocoa Butter Body Cream and I can tell you that I am completely in love with this. Quality wise, I think it would be fair enough to compare this body cream with the body butters I used from The Body Shop. The formulation is definitely richer than the Rich Cocoa Intensive Body Lotion, but it feels very light-weight on the skin and definitely does not make it greasy. Although it is a thick consistency, but it also has a fast-absorbing formula which I love about it. The ingredients contain herbal actives and Himalaya Herbals is a brand that can be relied on when it comes to their ingredients.
The key ingredient of this body cream is Cocoa butter which is known to work wonders for dry skin. The intense emollient property of Cocoa butter nourishes and moisturizes the skin and makes it soft and supple. The Vitamin E in it protects the skin from any external harm that is caused by the sun or pollution. The hydration lasts for a really long time. The longest I had it on my skin was for 9 to 9 and a half hours which is pretty satisfying for me. I would definitely buy another tub as soon as it is finished. The Rich Cocoa Butter Lip Balm was another of my favourites from this range. The I would highly recommend you guys to try it out yourself if you are looking for a body butter that matches the quality of a TBS body butter but in a cheaper price.
Have any of you tried the Himalaya Herbals Rich Cocoa Butter Body Cream yet?
---
That was it for today's post. I hope you liked it. Make sure to share this post with your family and friends if you did. If you want me to review any particular product then please let me know in the comments. Your comments mean a lot to me.  Do subscribe to our Newsletter so that you get notified whenever there is a new post on the blog. I'll talk to you in my next post. Till then, be safe & keep smiling! Follow me on Facebook, Twitter or Instagram for regular updates. Add me on Snapchat for more fun and a sneak-peek of my life.
Disclaimer- Product sent by the brand in exchange for an honest review.