Come summers and we all get the tan that not only makes our skin look few shades darker but also causes side effects like uneven skin tone, acne, dark spots, dry skin and signs of premature aging. The idea is to not only keep your skin protected from the harmful sun rays but also going the extra mile by pampering your skin with home remedies that will not only help you get rid of the problems mentioned before but also give you glowing skin and bright complexion.
Wondering how to remove tan the easy way? Here are few beauty tips you can follow and easily try at home using everyday ingredients from your kitchen.
1) Aloe Vera & Lemon Juice Mask
Both aloe vera and lemon juice work wonders when it comes to reducing the effects of tanning on the skin. Aloe is a soothing agent that helps in fighting melanin that darkens the skin cells. Lemon juice, on the other hand, works like an astringent, cleaning the skin from inside thus giving a radiant look on the outside.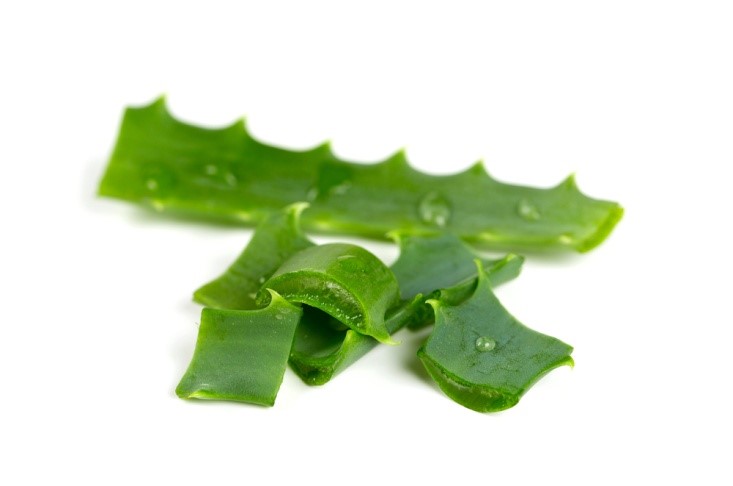 Ingredients:
1 tablespoon aloe vera gel
3-4 drops of freshly squeezed lemon juice
Method:
In a bowl combine aloe vera gel along with few drops of lemon juice.
Gently apply the mix all over the face & neck area & let it dry for at least 20-25 minutes.
Wash it off with cold water.
Repeat at least thrice a week for desired results.
 2) Lemon & Honey
Wondering how to get brighter skin in summers? Start using lemon and honey. They help rejuvenate the skin, giving it a fresh and blemish-free look. Lemon helps to lighten the skin and honey moisturizes and hydrates it, keeping it soft and moist.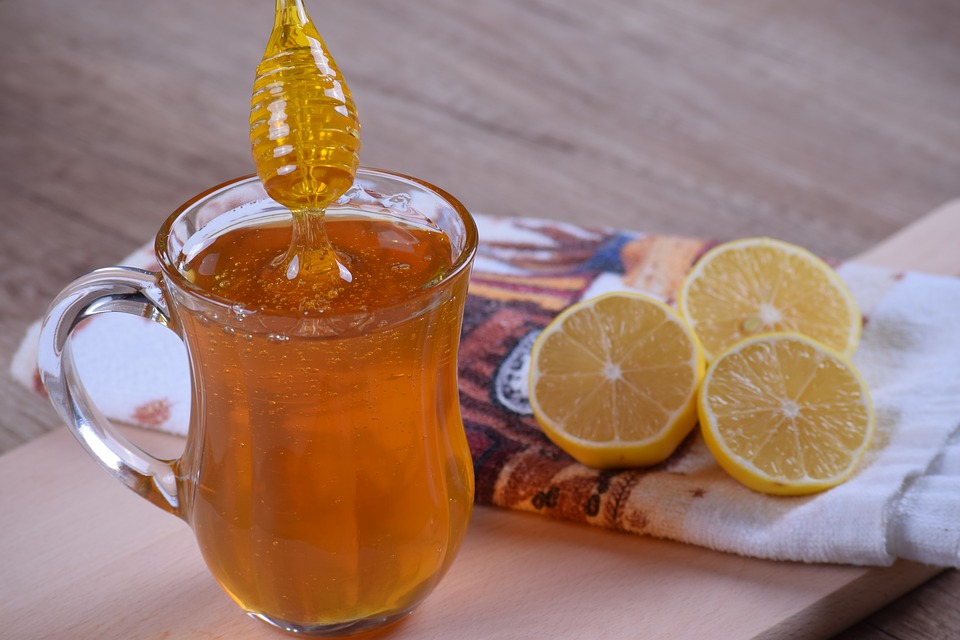 Ingredients:
1 tablespoon honey
1 tablespoon fresh lemon juice
Method:
In a bowl, combine the ingredients.
Apply the mask on the face evenly, gently rubbing across the forehead, chin, and cheeks area.
Let it sit for 15-20 minutes and wash off with cold water.
Repeat daily to reduce the effects of tanning over a period of time.
3) Curd & Tomato Juice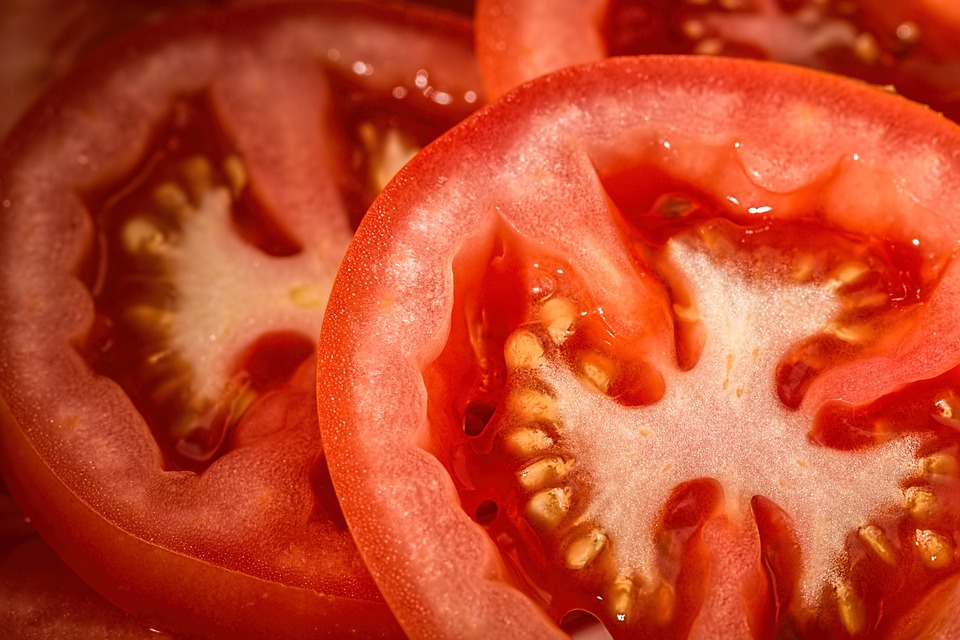 Both tomato & curd have amazing de tanning properties. They make the skin glow naturally while shielding the skin from the harmful effects of the sun. These ingredients are also rich in antioxidants that help in treating pigmentation & dark spots, provide even skin tone, exfoliate dead cells and make the skin look brighter.
Ingredients:
Juice of 1 medium-sized tomato
1 tablespoon curd
A pinch of turmeric
Method:
In a bowl, mix the ingredients together and make a smooth paste.
Gently massage the mix on the face and other affected area for 5 minutes.
Leave it to dry for another 15 minutes before washing it off with cold water.
Repeat the process at least thrice a week for radiant & brighter looking skin.
4) Potato, lemon & sugar
Potato is one of the most effective natural ingredients that help in de-tanning of the skin. Mix it with lemon and sugar and an amazing home remedy is ready that will help get rid of dead cells, give your skin an even tone and reveal fresh and smooth skin.
Ingredients:
One medium potato
One tablespoon fresh lemon juice
One teaspoon granulated sugar
Method:
In a blender, put a medium sized potato and make a paste. Then add a tablespoon fresh lemon juice and a teaspoon of granulated sugar to it.
Apply the mask on the face evenly and scrub gently for at least 10 minutes.
Leave it on for another 15-20 minutes before washing off with cold water.
Repeat the process at least twice a week for best results.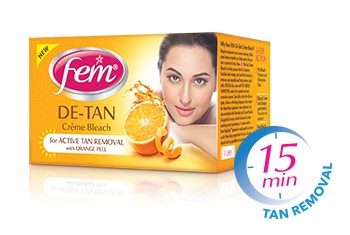 For the on-the-go women of today, trying remedies to gremove tan can become slightly more difficult. But that does not mean you should let go of your dream of having glowing and brighter looking skin during summers. Using herbal bleach cream like Fem De-Tan Creme Bleach can just do the trick for you, that too in just 15 minutes. Enriched with the goodness of orange peel extracts, it reduces the effects of sun-tan by giving you radiant and brighter looking skin within minutes.  An effective and safe solution to your tan problems, it's all you need to step out in the sun confidently. Read more tips for glowing skin on our blog.
Disclaimer: Guest Post
---
That was it for today's post. I hope you found this post helpful. Make sure to share it with your family and friends if you did. Pour in your thoughts in the comments. Your comments encourage me a lot! Do subscribe to our Newsletter so that you get notified whenever there is a new post on the blog. Will talk to you in my next post. Till then, be safe & keep smiling! Follow me on Facebook, Twitter or Instagram for regular updates and also Subscribe to my YouTube Channel!