Summer is here and we all are polishing up our summer fashion to beat the heat and look fashionable at the same time. I am no exception. When it comes to choosing clothes for summer, I become very picky. Not all colours, cuts, and fits fascinate me. I like light-weight, breathable materials, soft, pastel colours and of course unique designs. Jabong has stocked up some extremely exciting items in their summer-store that cannot get unnoticed. I chose a printed blue dress from Lara Karen's Spring Summer 2016 collection available exclusively on Jabong.
Today, I thought of sharing an outfit idea with you that you can wear on a regular basis- for brunches, shopping dates, movies, college and even for work. I tried to keep it simple and fashionable at the same time. Let's jump into the pictures-
The dress by Lara Karen is made out of a very light-weight cotton fabric (however, I don't think it's pure cotton) which is really comfortable. It has the perfect length, just like how I like a daily-wear dress to be. The hemline is perfect for me, it makes the dress breezy and flowy. It has a mandarin collar which might be a little uncomfortable for summers but I like it because it gives a really formal, chic look. This dress has front buttons which I really like as I feel it is easier for me. Also, it has a small chain on the side. There is a cinch at the waistline to enhance the body shape which is great. This dress has short sleeves that go well with the entire look.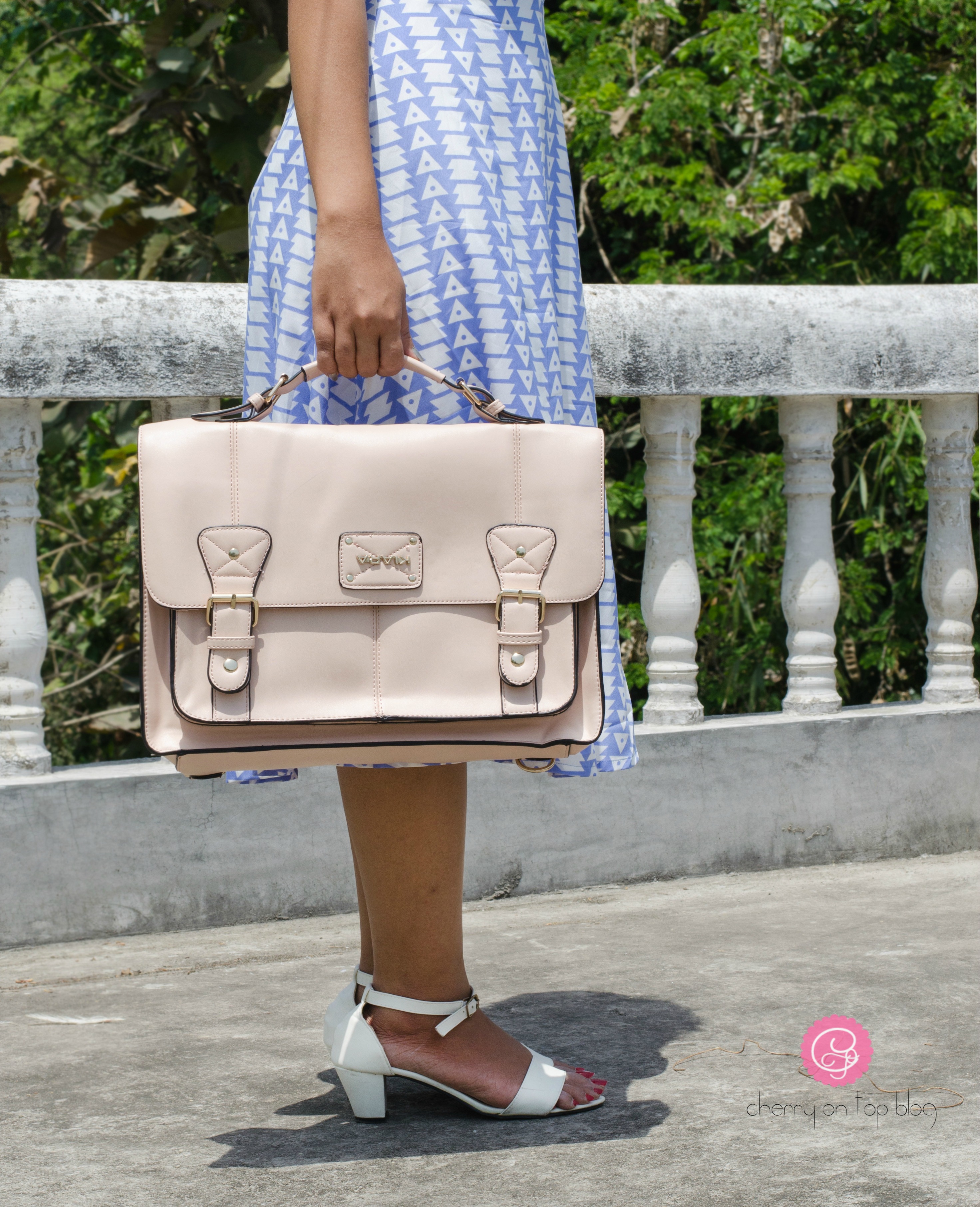 The bag I have paired up with this outfit is by a brand called Kiara and it is available on Limeroad. This bag is huge so you can carry your world with you. It is a perfect structured satchel which is great for work or college. The pastel baby pink colour makes it really chic and does not limit the usage. You can even carry it to the movies. Although you can use it formally but it does not look completely formal. I hope I made some sense. This bag has two adjustable straps making it easier for you to carry. The only thing bothers me about this bag is its weight. This bag is a bit on the heavier side.
The white sandals I wore are from Styletag. I got these last winter when they were on sale. These sandals are the comfiest thing ever! They fit perfectly, did not hurt and I did not get any blister which is usual for me whenever I wear a new pair of shoes. I thought white shoes would complement the outfit well and make it more summery as well.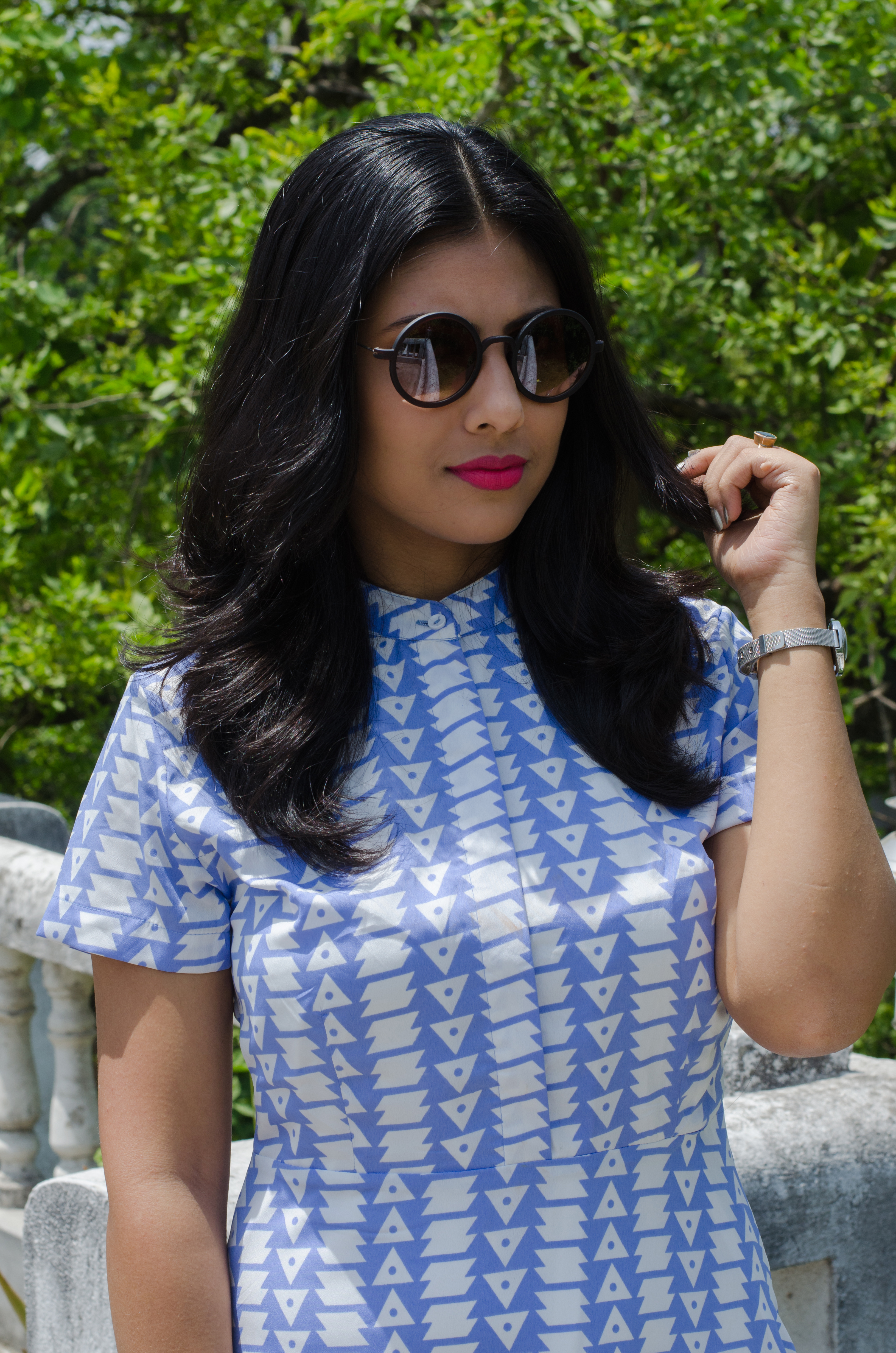 I did not accessorize the outfit much only because I do not like over accessorizing my outfits in summer. I wore a watch which I bought from a thrift store. Not a branded one but it definitely goes well with my outfit. What do you think? The pair of round sunglasses I wore is from Lenskart.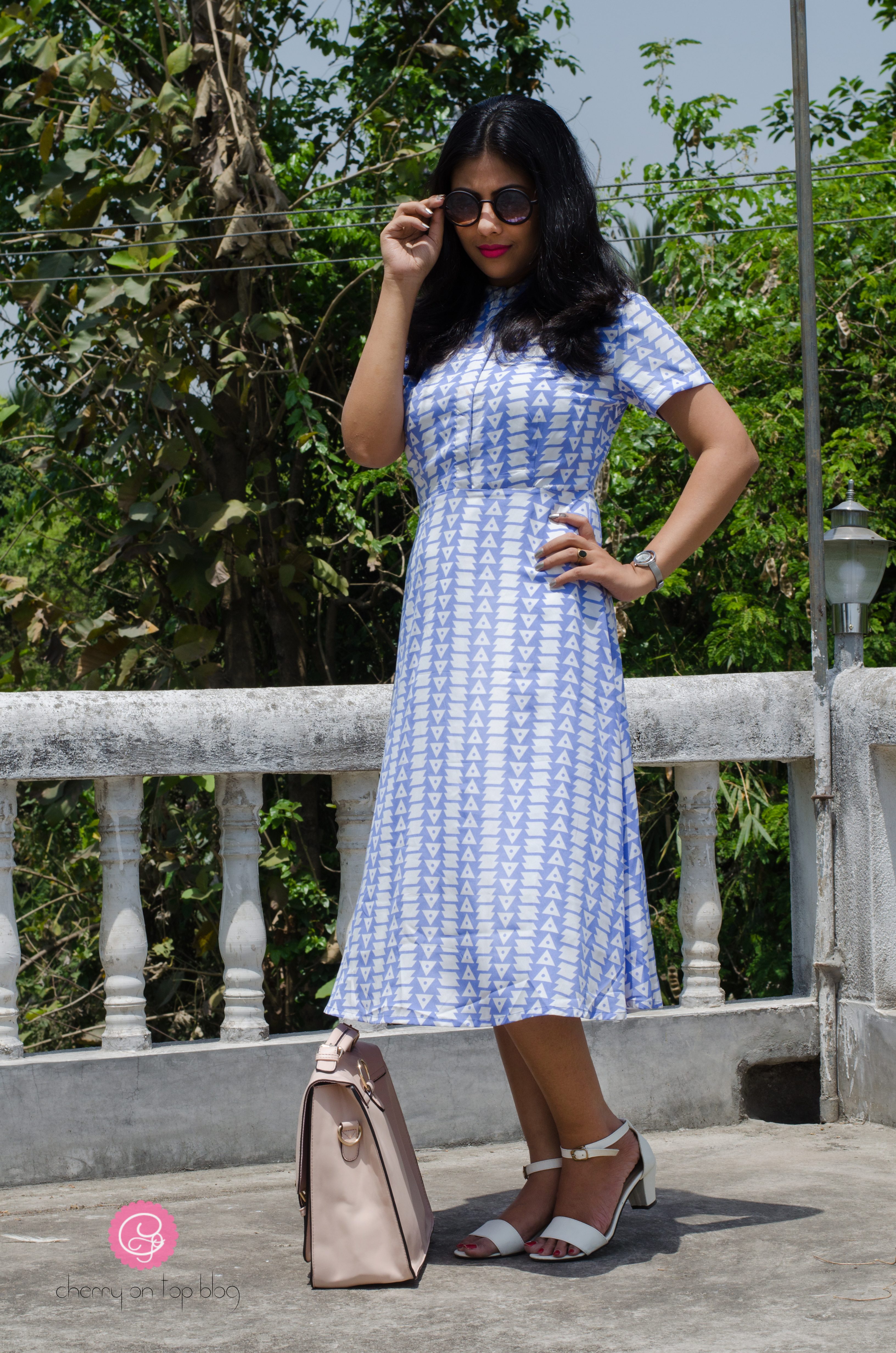 Details-
Dress- Lara Karen, Jabong. (Buy here)
Bag- Kiara, Limeroad
Shoes- Styletag
Sunglasses- Lenskart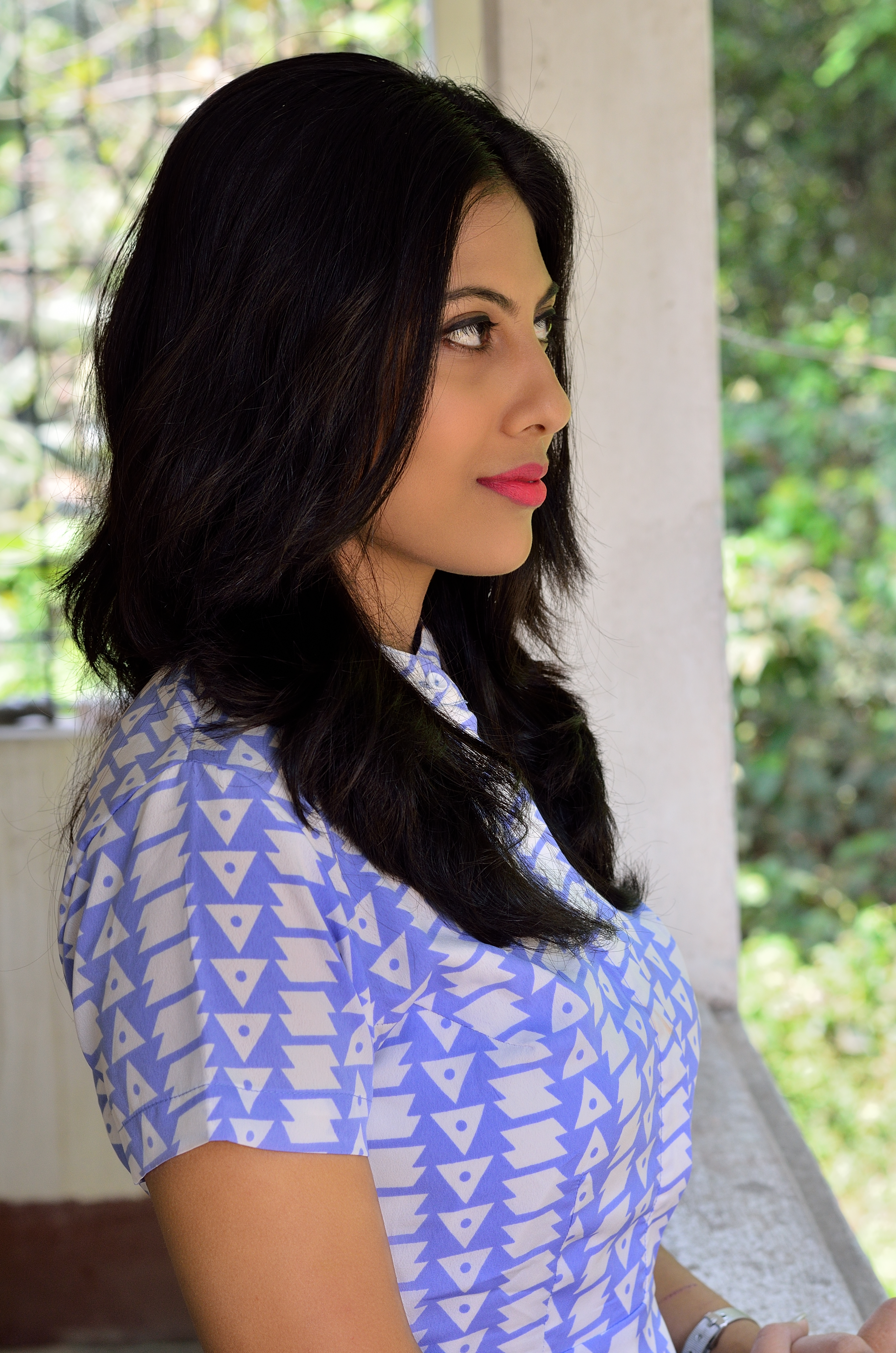 Here are a few more picks from Lara Karen's Spring/Summer 2016 collection that I really liked. You can find them on Jabong.
That's the detailed outfit idea for this summer. Hope you liked it. Do share your thoughts on this post in the comments.
*Special thanks to my sister who clicked these photos for me without paying any heed to the blazing sun above her head.
Disclaimer: This dress was sent to me by Jabong in return for my honest review.