Hi, everyone! As I promised you in my last post, I am back again with another Spring/Summer collection by another talented designer from the city, Jyoti Sachdev Iyer. Now, you must be familiar with the name if you are a fashion lover and love to delve into latest trends and styles. Jyoti Sachdev Iyer is widely known for her sense of simplicity that she impeccably delineates in her designs. I was invited by her team to visit her studio at Bullygunge, Kolkata to get a preview of her Spring/Summer 2016 Collection.
Her studio is something that every designer dreams of. A tastefully decorated, mysteriously lit up place with the display of her designs. As soon as we entered her studio we were lead to the section where her latest collection was displayed. We were told about each and every piece, the materials used, the works and how they can be paired to make a perfect summer outfit.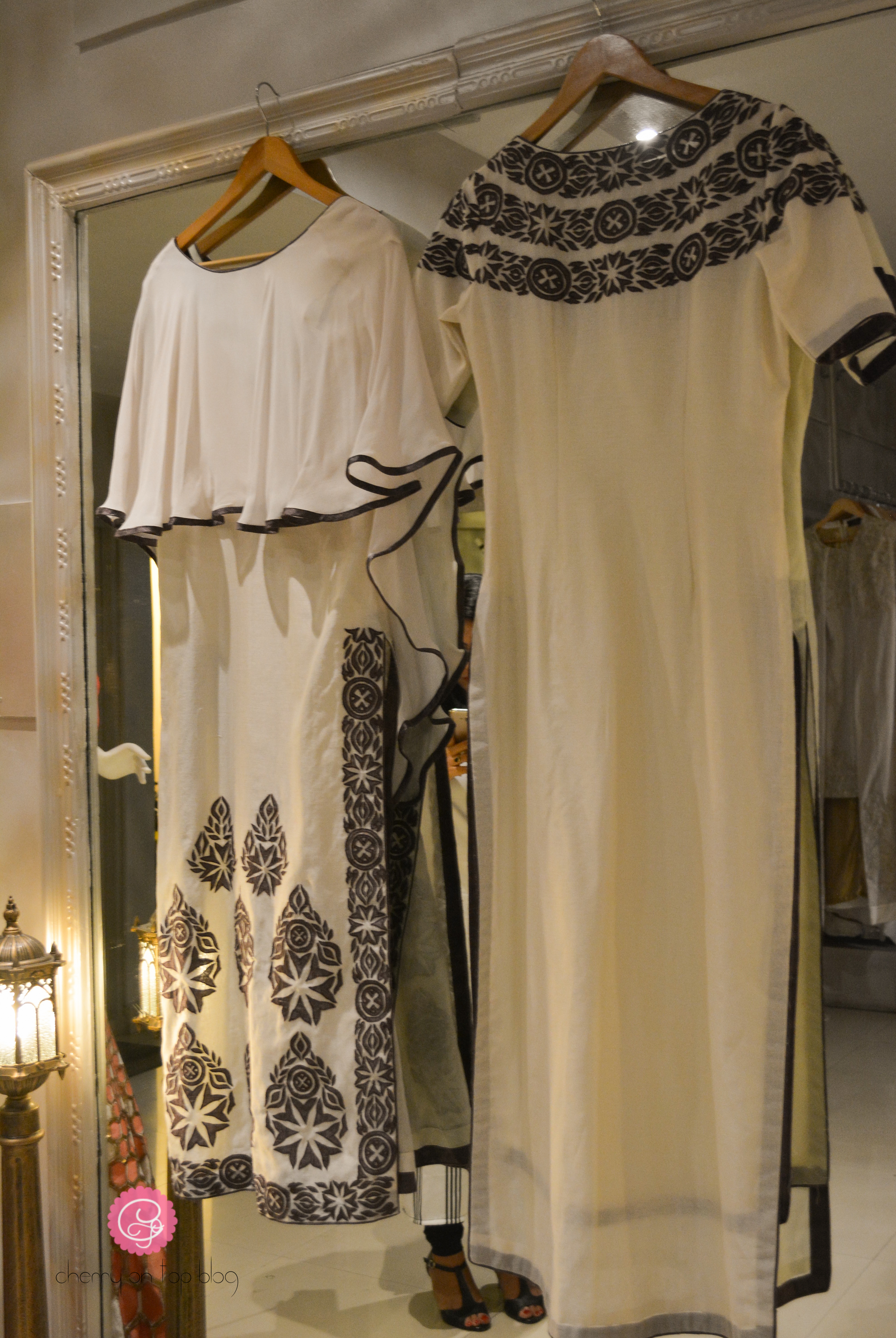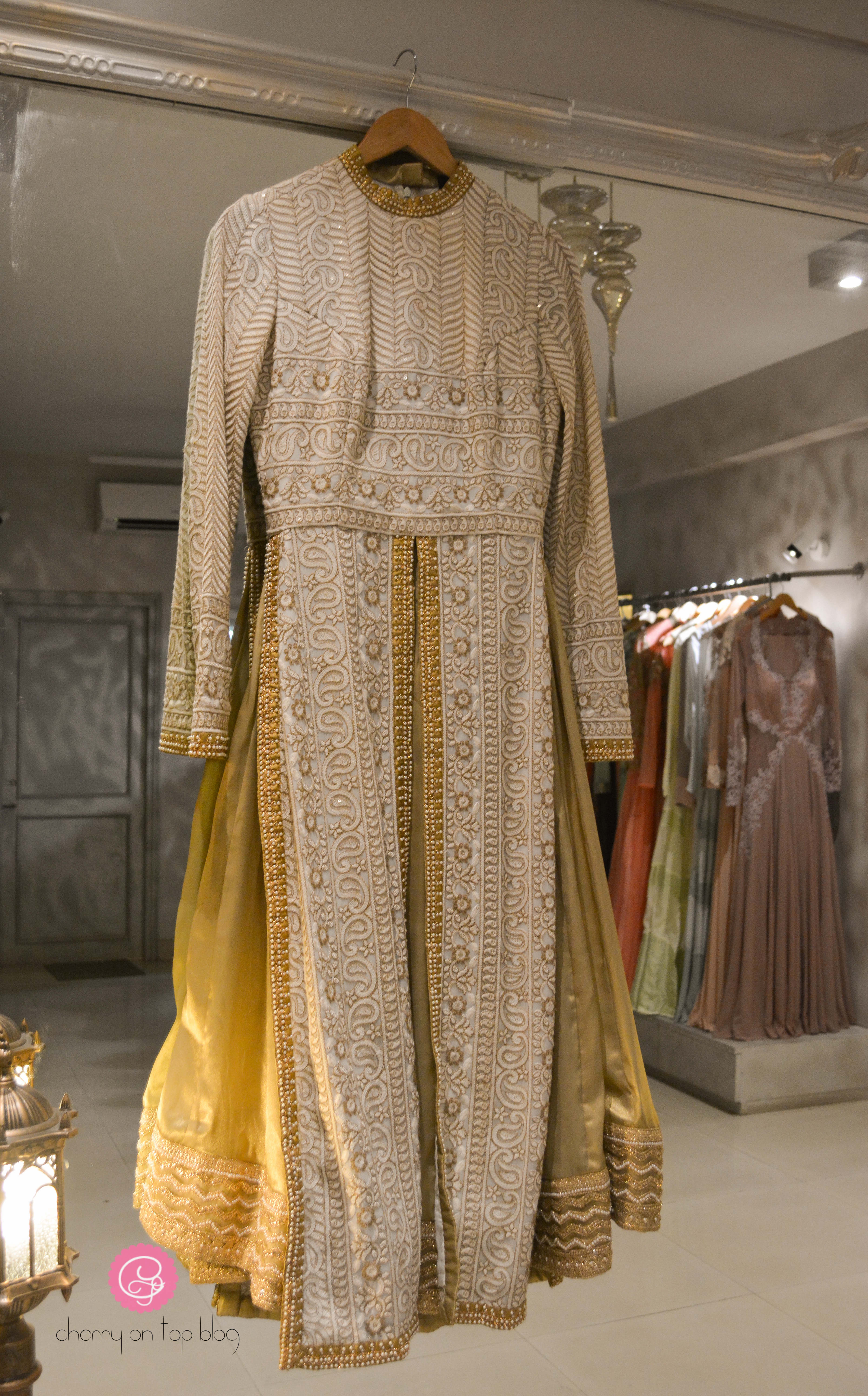 Jyoti Sachdev Iyer's Spring/Summer collection is called EMERGENCE and it is all about soft colours, breathable materials, light prints and embroideries. The pieces we saw were mostly shades of whites, peaches, soft pinks etc. I think those are perfect for summer in Bengal. These clothes are a perfect relief from the hot and humid weather. I personally liked her designs as they spoke simplicity as well as style. You must check her collection out. I am sure you would like them a lot. Here are a few shots that I took at her studio-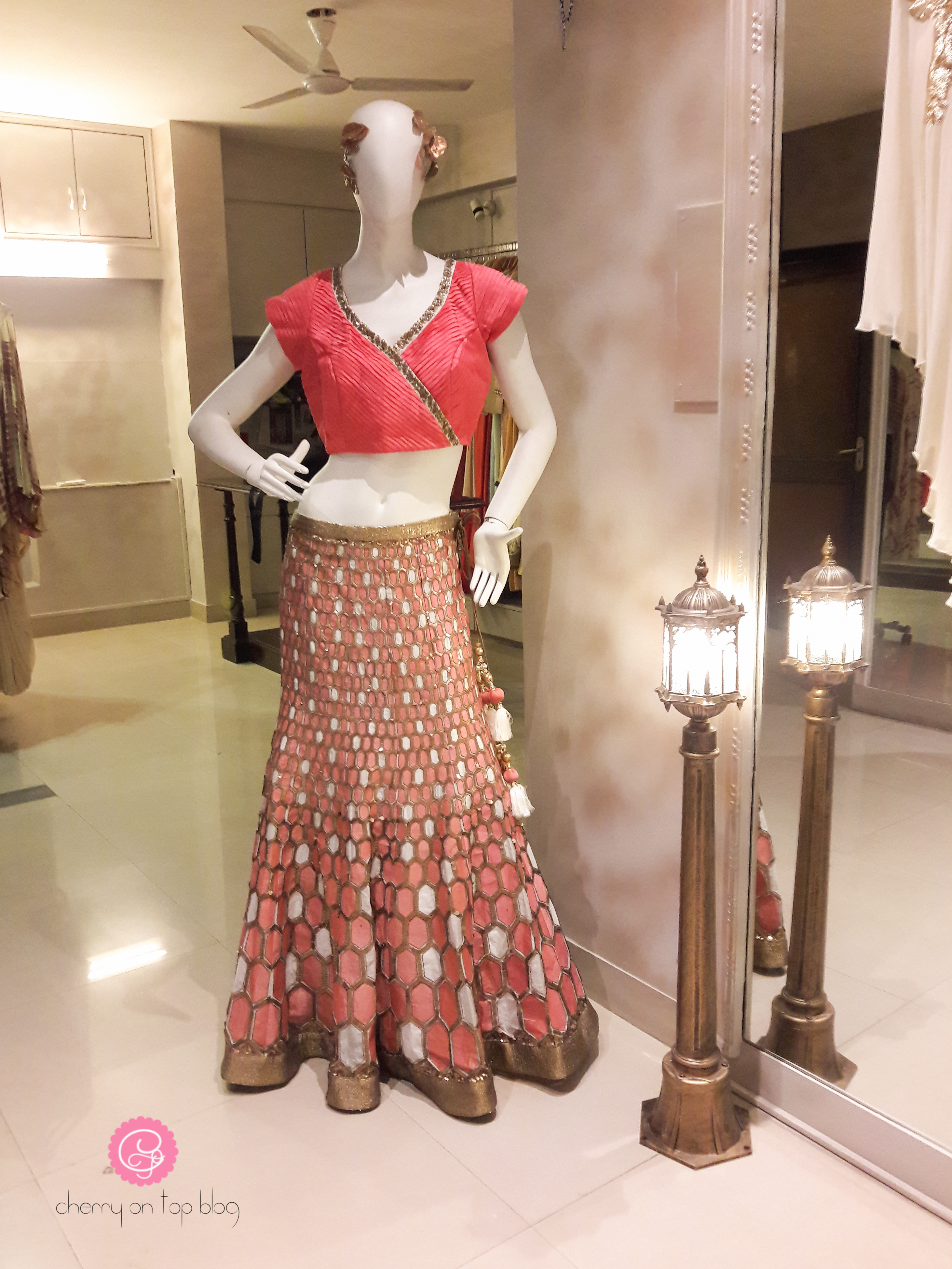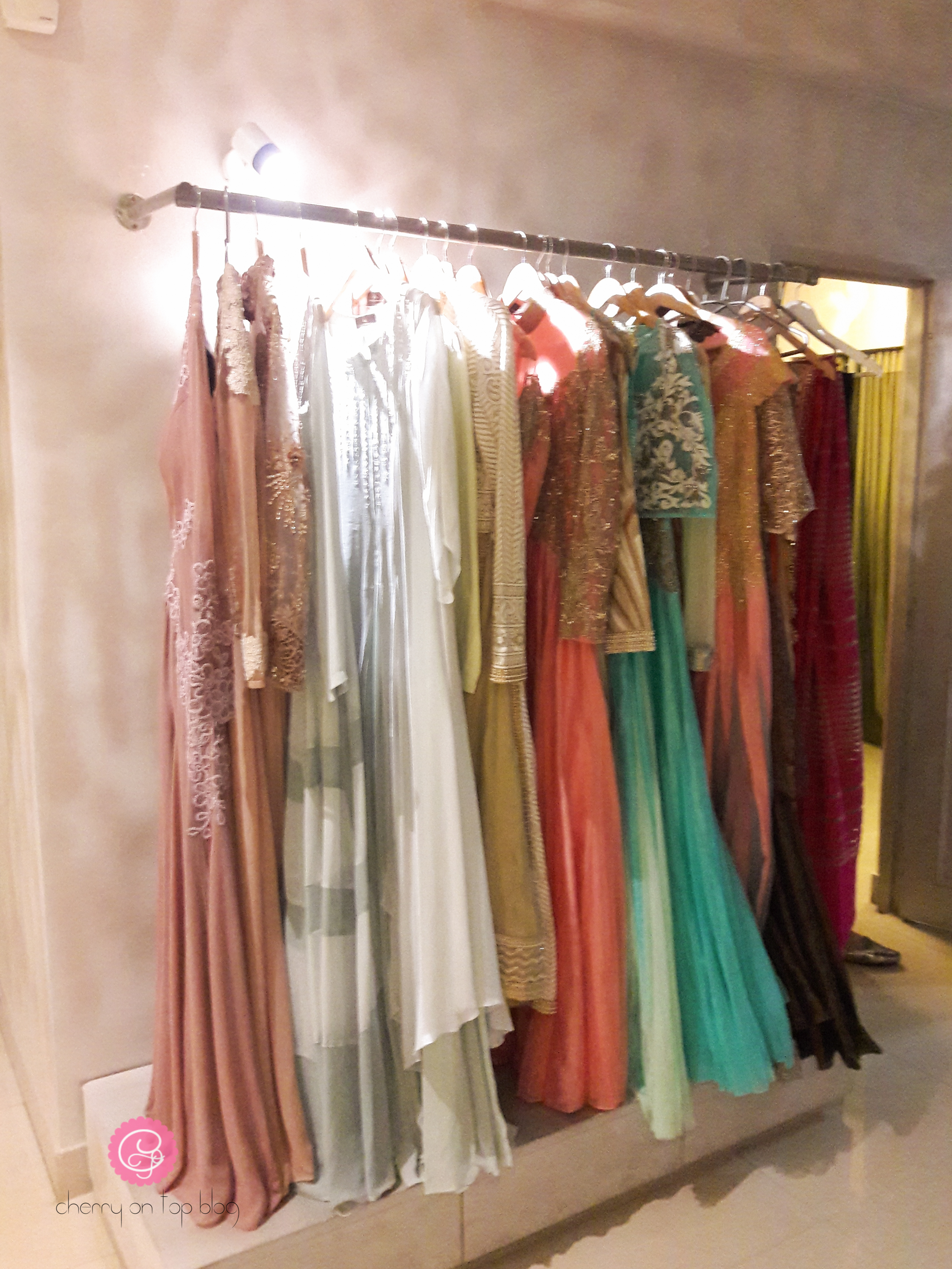 Jyoti Sachdev Iyer's collection is rich in subtle designs and simple work. She even customises dresses for her clients. Drapes, lehengas, tops, Indo-western she has almost everything in her store. Here's is a few images of her new collection-
*The first to photos are borrowed from Kinkinee. I forgeot to bring my camera that day and she was so sweet to let me borrow some of photos she took with her cam. Thanks, Kinkinee!
Let me know if you liked this post. Also, write down in the comments who is your favourite designer. I will talk to you guys in my next post. Till then, be safe & keep smiling!