Hey, guys! Today's post will be a review on another new product that was launched this month. As you can tell from the title, today's review is about the new member of the Lakme 9 to 5 family and it is their Weightless Matte Mousse Lip & Cheek Colour. I am a lover of matte lipsticks. Lately, I have been really into liquid matte lipsticks and lip creams. So, as I came to know about these Lakme 9 to 5 Weightless Matte Mousse Lip & Cheek Color, I knew I had to get at least one of those. Considering the seasonal vibes and upcoming weddings, I chose to get a bold lip colour. From what I could assume from the shade names, I thought the shade Crimson Silk would be the one I was looking for. Now, let's jump into the review!
Price- Rs 575/- for 9g [Buy here]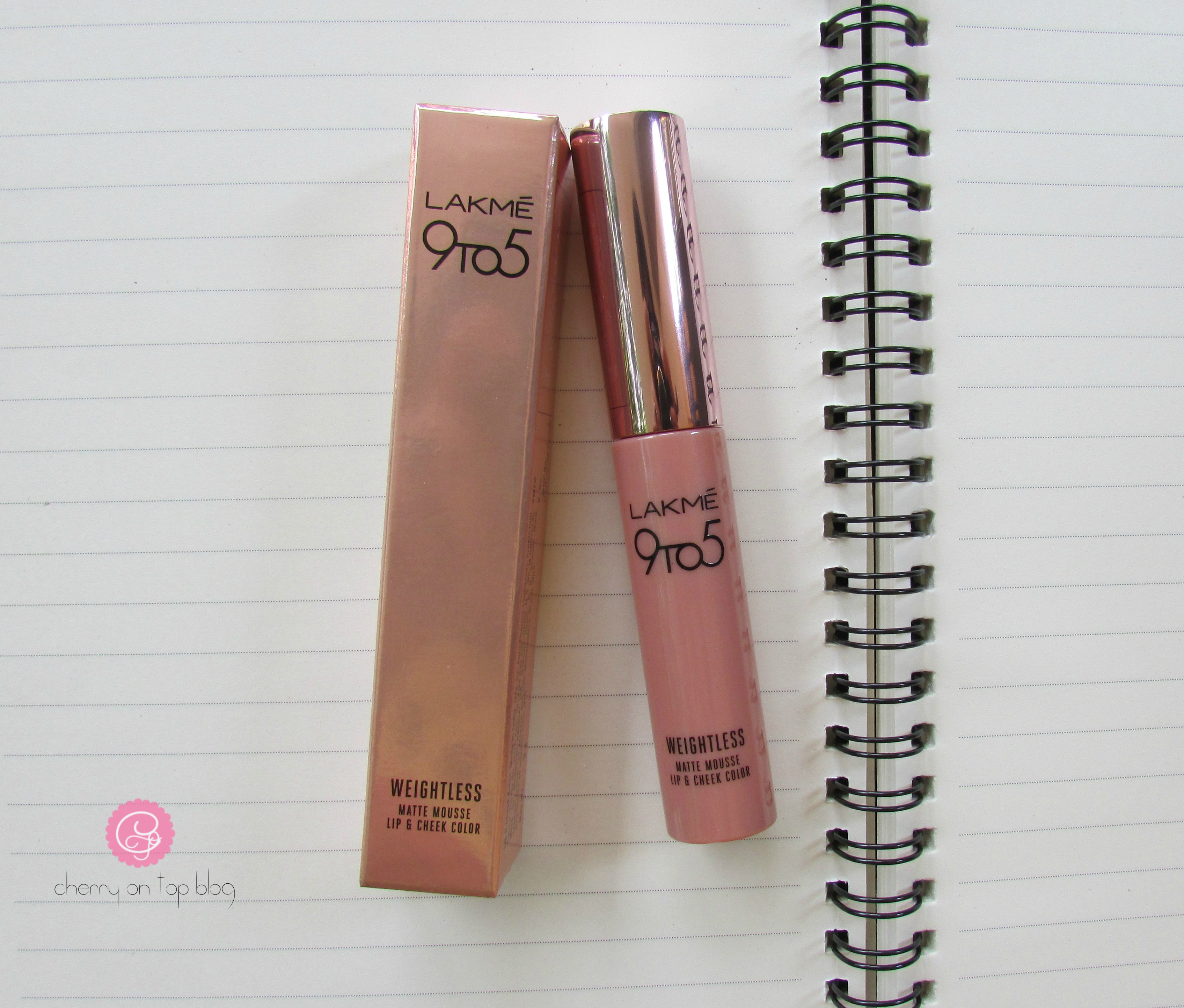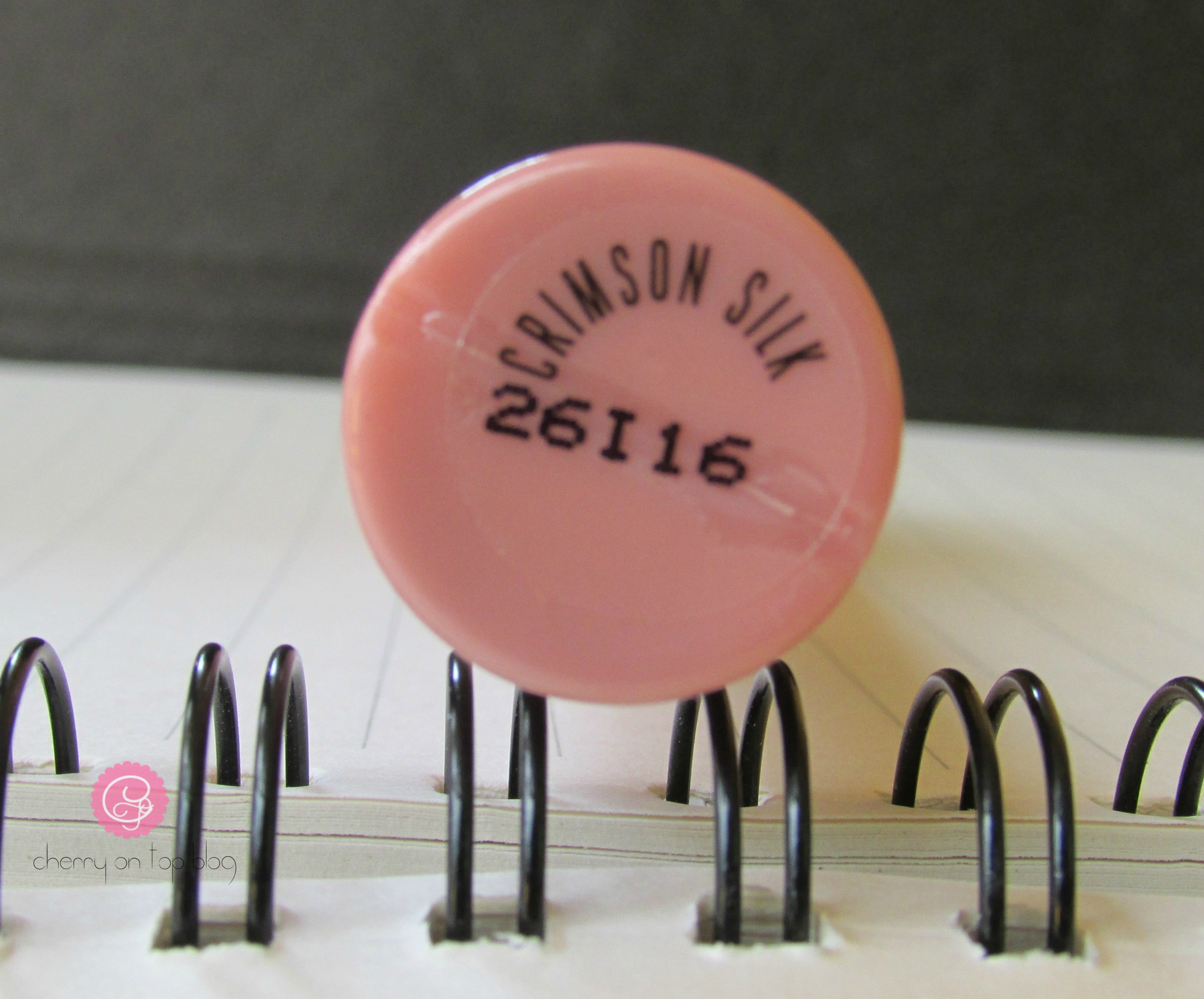 Packaging- The Lakme 9 to 5 Weightless Matte Mousse Lip & Cheek Color lipsticks come in rose-gold cardboard boxes which house the pinkish tubes with rose gold screw caps. The shade names are written at the bottom of the tubes. The packaging is quite similar to any other liquid lipstick packaging. Like any other product from Lakme's 9 to 5 range, this is also very attractive in terms of looks. The applicator is leaf-shaped which ensures a perfect application as it reaches the corners of the lips easily. The pointy tip is perfect to shape your lips.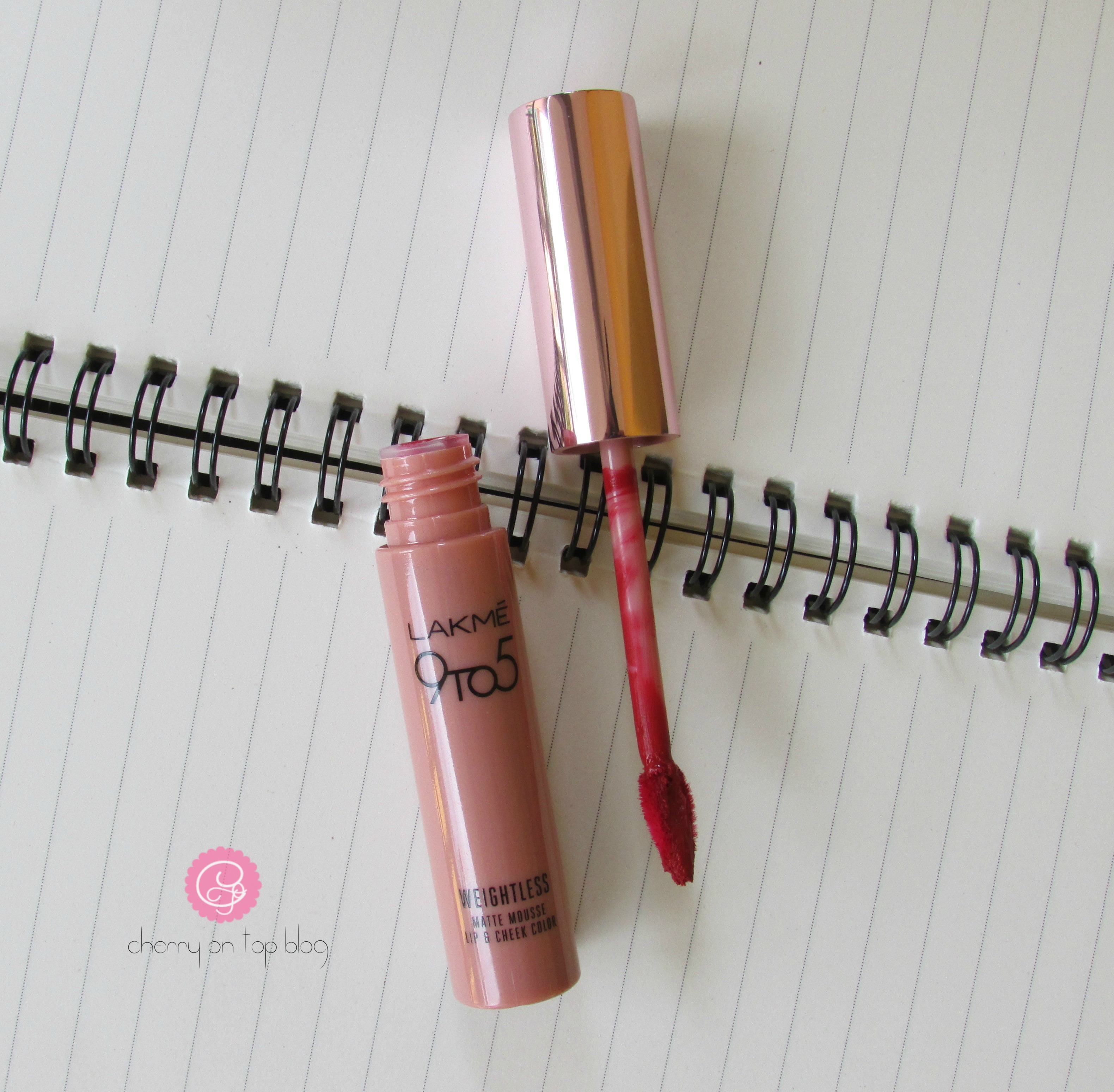 Shade- The shade that I got is Burgundy lush which is a beautiful brown-toned red. The warmth of this shade would flatter most Indian skin tones. The dark, brick-red shade is perfect for the winters. It would be great for Christmas celebrations and also for the weddings.
Pigmentation- Lakme 9 to 5 Weightless Matte Mousse Lip & Cheek Color Burgundy Lush is intensely pigmented. Only one swipe of it gives an opaque coverage. It perfectly conceals dark patches on the lips.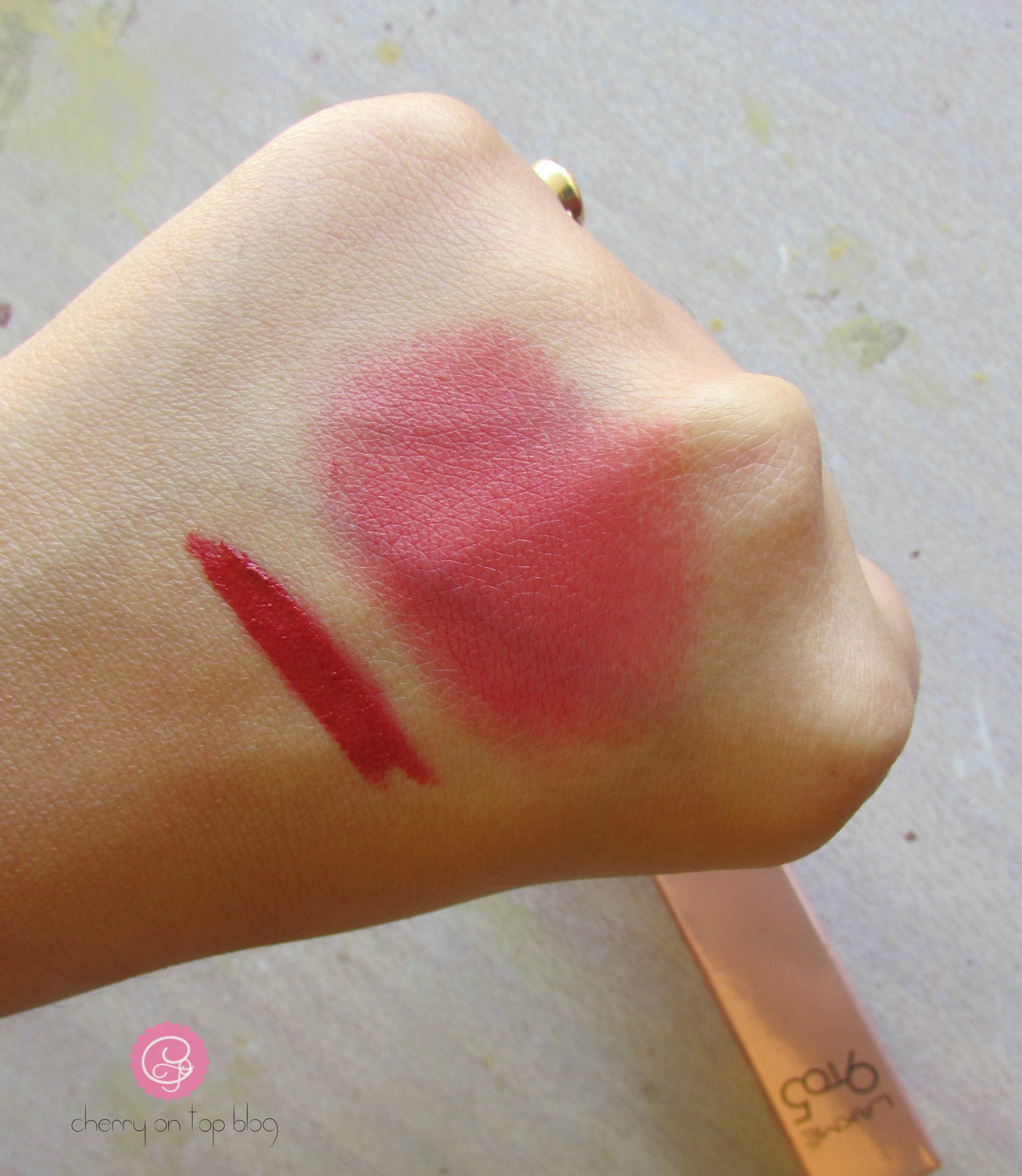 Texture- As you can tell from the name of the lipsticks, they have a mousse-like texture. This unique texture gives them an airy, light-weight feel which makes them really comfortable to wear. They are so light that it feels you have nothing on your lips. I have the Miss Claire Soft Matte lipsticks which are the alleged dupes of the NYX Soft Matte Lip Creams. Although I haven't tried all the shades, but comparing the two that I have I can say that the Miss Claire Soft Mattes are definitely denser than the Lakme 9 to 5 Matte Mousse Lip & Cheek  Color. These lip & cheek colors are super blendable. Although they take a few seconds to set so you have to be really quick with them while applying. Apart from that, they blend quite easily and seamlessly giving you a subtle flush on the cheeks.
Staying Power- These two-way blush cum lipsticks has a pretty good staying power. On my lips, it stays for good 5-6 hours at a stretch. After that, it starts to fade away from the centre of the lips. For me, it survived a full-course dinner, with a little fading. Although it is not completely transfer-proof or smudge-proof, it doesn't bleed either.
My Experience with Lakme 9 to 5 Weightless Matte Mousse Lip & Cheek Color Burgundy Lush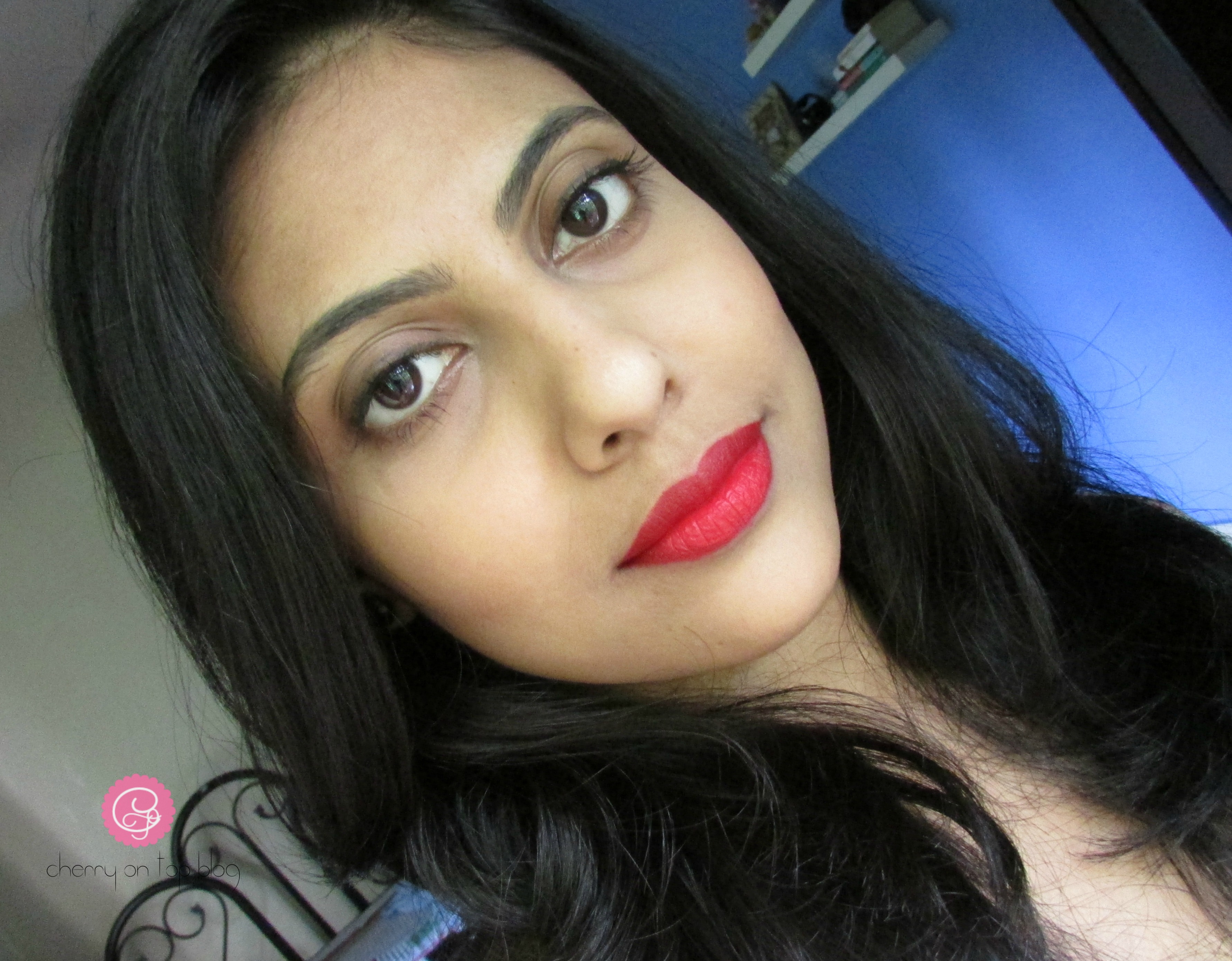 Overall, I am quite happy with the one I got from the range. I do like their texture, blendability and staying power. The shade that I got, Burgundy Lush, is so gorgeous and it compliments my skin tone a lot. Being a mousse texture the lipsticks are not as drying as the other liquid lipsticks but it's definitely not moisturising either. I have dry lips and it starts to get really dry on my lips from an hour after the application. It clings to the lips, accentuating the dryness. Those who have extremely dry lips should totally skip this.
The good things are that these lipsticks do not settle into the fine lines, they do not bleed and they are extremely comfortable to wear. These lipsticks are not completely transfer-proof. They are beautifully packaged, travel-friendly and they fit into your purse. I have combination skin and my cheeks are usually very oily most of the time. This lipstick as a blush lasted on my skin for 3-4 hours. I generally not into cream blushes but this one blends really well and gives a natural flush to the cheeks. I wish it lasted a little longer. Removing this lipstick is really easily. Just take some makeup remover onto a cotton round and hold it on your lips for 30 seconds and then wipe it away.
I would recommend these Lakme 9 to 5 Weightless Matte Mousse Lip & Cheek Colors if you like liquid lipsticks but want to try a less-drying version. Have you tried them? What are your views? Let me know if you try. Will talk to you in my next post. Till then, be safe & keep smiling!