With emerging awareness and growing interest in natural, chemical-free skincare products, people are more likely to read through the ingredients and research more before buying or using a skincare product. Earlier, it used to be based on endorsements, advertisements and the face of the brand. But, I am glad that it is finally happening. Today, I will talk about a brand that claims to bring you NO HARM SKINCARE and that is Lashika.
Lashika is a skincare brand, created in Canada and then brought to the Indian subcontinent. They chose Canada to create their products because "Canada is ranked 4th in research and quality Worldwide" (2012 survey). Their main objective was to give people a simplified skincare regime that can work perfectly on every skin throughout the year. In their own words,
"Our "No Harm" Skincare range provides protection to your skin all year round across all climatic conditions."
What Makes Lashika A No Harm Skincare Brand?
Time has changed and people have become more conscious while choosing sustainable skincare products. Customers are not just happy with chemical-free products, they want more. That's why Lashika has come up with the NO HARM SKINCARE range that targets that extra something. Theirs is a Pure, Natural, Heavy Metal Free, Dermatologically Tested, No Harm Skin Care range!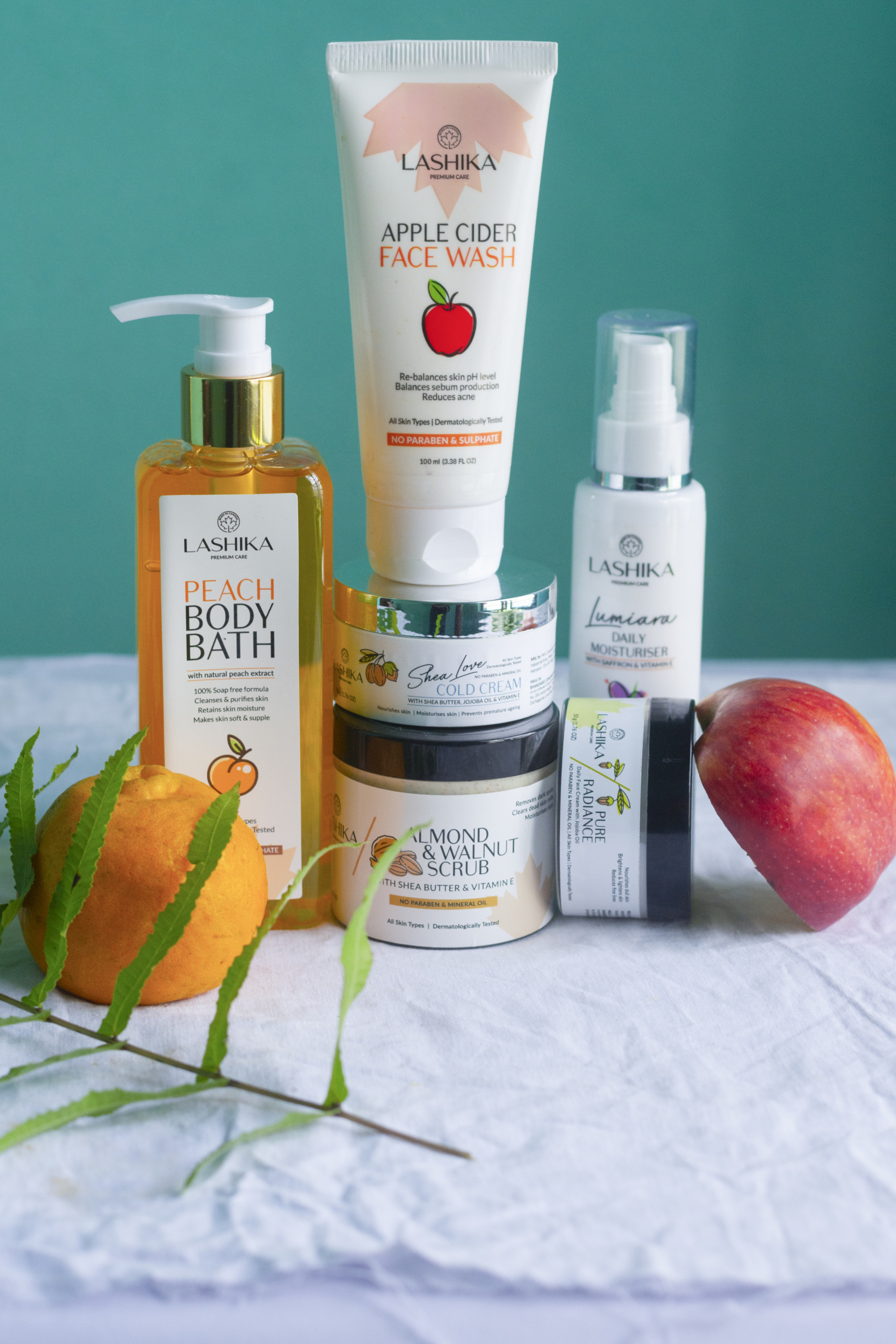 There are several factors that make Lashika a #NoHarmSkincare brand. Following are the factors-
Paraben-Free:
Parabens are one of the most common and one of the most dangerous preservatives used in the cosmetic world. Studies have shown, parabens cause so many health hazards and can lead to cancer as well. Lashika made sure to exclude paraben from their ingredients list making them safe for the skin.
Not tested on Animals:
Lashika understands that to become a truly no harm skincare brand, they have to consider the sufferings of animals as well as their customers. "To keep our conscience (and yours too) guilt-free, we have chosen not to test our products on animals."
No Mineral Oils:
Mineral oils are odourless and colourless oil which generates from petroleum as a by-product. Most skincare brands use mineral oils in their products as it is lightweight and inexpensive. Lashika is not one of them. Mineral oils are harmful in so many ways. One of them is that they clog your pores causing major breakouts.
100% Natural Ingredients:
The ingredients that Lashika no harm skincare products contain are 100% natural. "To ensure the validity of our demands, we diligently test each product and then bring it to you. Our dermatologically tested products work well and make your skin healthy from within."
Customer Demand:
"As people have started to understand the threat of harmful chemicals, they are leaning towards natural products. Indeed, most natural ingredients are less harmful than unnatural ones. Being a #noharmskincare brand, Lashika understands your fears. That is why we have used time-honoured natural elements that have been used to alleviate skin conditions for years."
Nature-Friendly:
Since the products are all free from harsh and hazardous chemicals, they do less harm to the environments as compared to the ones that contain these type of chemicals.
A Simplified Skincare Regime using Lashika products
Now that we have learnt a lot about the #NoHarmSkincare range, I want to talk you through a very simple but essential skincare regime using their products. So, let's start-
Apple Cider Face Wash (₹325)-
Enriched in the goodness of apple cider vinegar, this face wash has an excellent anti-bacterial property that restores skin's pH level, controls excess secretion of sebum and gives your skin a cleansed, refreshed look by removing dead cells.
Almond and Walnut Scrub (₹445)-
Scrubbing your face at least twice a week is very important. It helps you get rid of the dead cells, open up the pores and basically makes your skin breath. This scrub is rich in almond, walnut, vitamin E and shea butter which, in combination, reduces dark spots and uneven skin tone, hydrates skin, prevents signs of ageing and restores skin elasticity.
Lumiara- Saffron and Vit E Moisturizer (₹345 for 100ml)-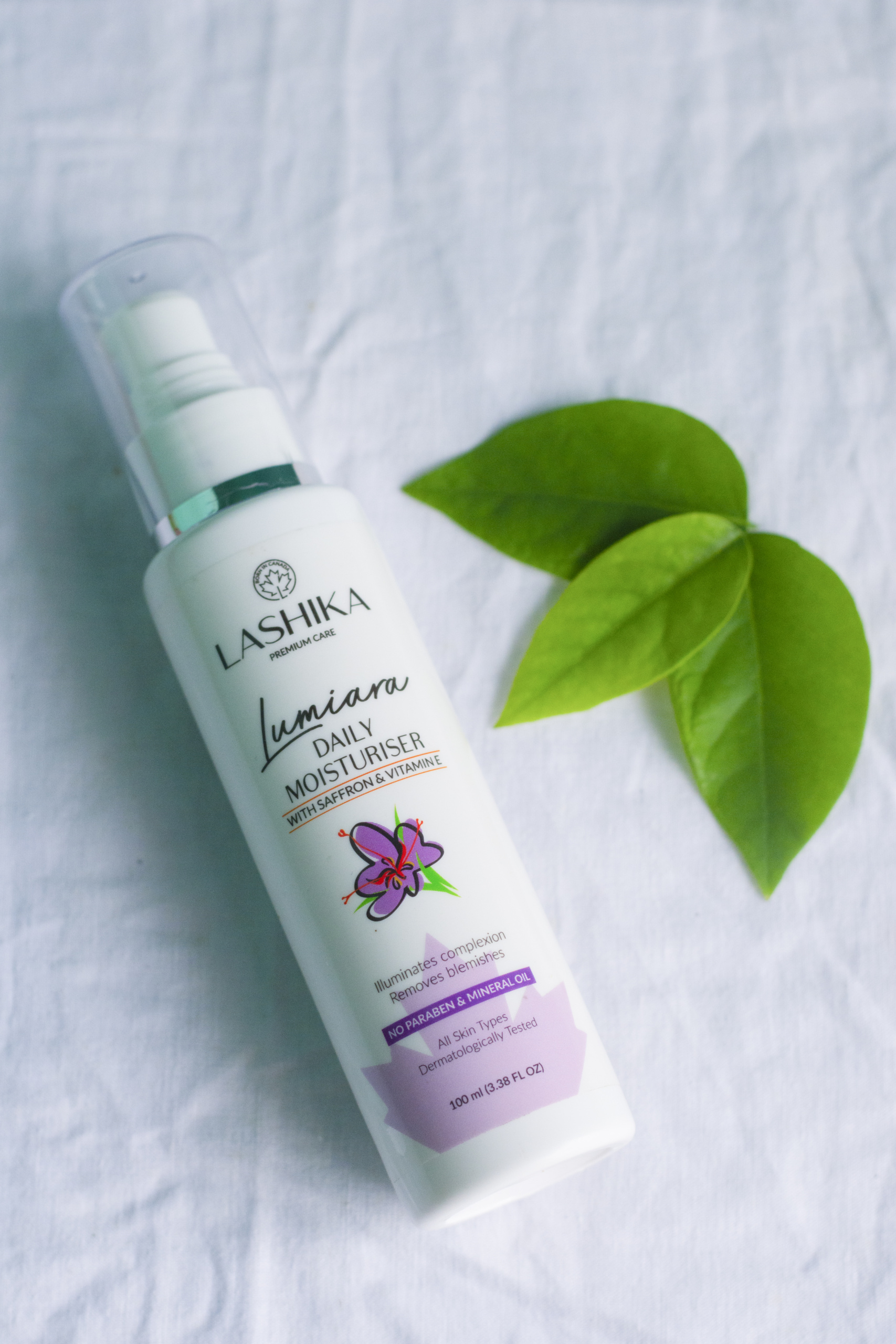 This product is a very unique combination of multiple powerful natural ingredients like kumkumadi oil, Paeonia Lactiflora flower extract, vitamin E, turmeric oil, almond oil, shea butter, aloe vera juice that work together to form a protective barrier against sun's harmful rays while healing and rejuvenating your sensitive skin internally.
This daily moisturizer is made for all skin types and for all year round.
I hope you enjoyed learning about a brand that actually cares for your skin like you'd do. I loved sharing this with you. You can shop for Lashika products directly from their website (link in the first paragraph).
---
That's it for today's post. I hope you found this article helpful. Make sure to share it with your friends and family if you did. Your comments encourage me a lot. So, pour in your thoughts in the comments. Subscribe to our Newsletter so that you get notified whenever there is a new post on the blog! Will talk to you in my next post. Till then, be happy and keep smiling! Follow me on Facebook, Instagram & Twitter and also Subscribe to my YouTube channel for beauty & fashion related videos and vlogs.