Are you a working woman? If yes, there's one crucial thing you must possess. That's a bag. This is a tool you cork use to carry work-related items like pens, notebooks, laptops, files, and other documents. You can also use the bag to pack your clothes and other essentials when going to business seminars or workshops that'll take a few days before returning home. 
For sure, a work bag is part of your professional attire. However, you need to select the right work bag. You can achieve that by: 
Finding A Bag With A Durable Material

 
One of the most important things to consider when finding a work bag for women is the material. This is important since the material will determine its durability. For that reason, you may want to find a bag made of durable material.  
The main benefit of choosing a durable bag is to save money. Buying a non-durable bag may force you to return to the market to purchase a new one. This will hurt your finances.  Therefore, to ensure you save a lot of money, make sure you select a work bag that's not only useful but sturdy. 
Leather Work Bags
You can consider various materials for your work bag, with leather being one of them. With good care and maintenance, bags made from leather material can last for several years. That said, you can buy full grain leather work bags for women at Vonbaer.com, where they stock a range of handbags and laptop bags for women.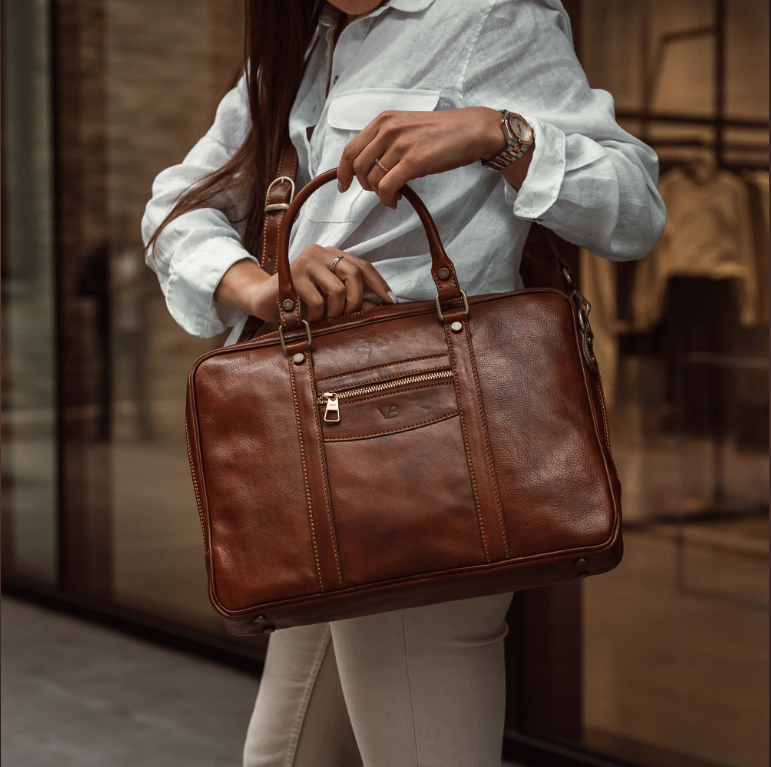 Selecting A Work Bag With The Right Size
Although some women ignore it, size is an important feature to consider when purchasing a work bag. Work bags for women come in various sizes, including small, medium, and large. 
The size selection will majorly depend on what you'll be carrying to and from work. For instance, you may choose a small size if you want a bag that can hold just a pen, a notebook, and a few documents.  On the other hand, if you want to carry a large laptop and a few documents, you can settle for a medium-sized bag. 
However, if you consider going with your work bag to business trips and seminars, then you can choose a large bag. This enables you to pack essential items for the trip. These may include laptops, phones, files, clothes, pairs of shoes, toothpaste, etc. The idea here is to find a bag in the right size for all your work-related needs.  
Purchasing Breathable Work Bags for Women

 
If you're carrying laptops and other electronic gadgets to work, one of your best options is to use a breathable bag. This refers to the ability of the material to absorb moisture and release it through the material itself.  
You need to note that, over time, moisture will likely damage your electronic tools. This will cost you a lot of money to repair or buy new tools to replace the damned ones. You could have avoided that by finding a bag made from breathable material.  
A breathable material will help regulate moisture in the air within your bag. As a result, your laptops, phones, and other gadgets will remain safe.  
Opting For A Work Bag With A Suitable Color
Bags for women come in different colours. However, not all of them can be suitable for work and official duties. Some colours are better suited for non-formal activities or events. Therefore, you may want to avoid buying any bag you find without considering the colour.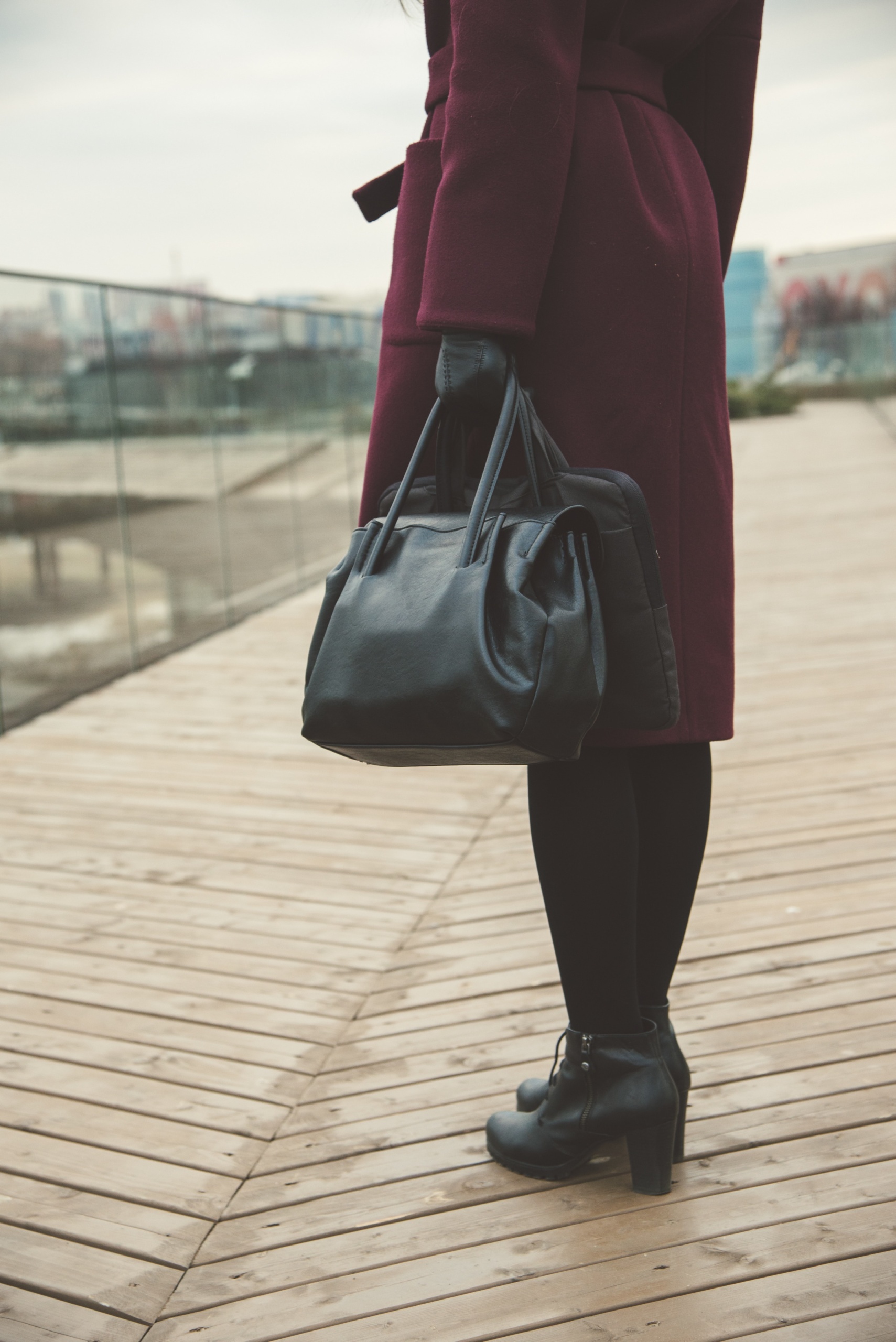 Going to work means wearing official attire. For that reason, the choice of your colour should complement or match what you wear.  
While that is the case, sometimes, you may want to purchase one bag that complements all your work attire. In such a case, you may select a bag in black or brown. These two colours can go with any official attire.   
However, considering your taste and preference for colour would be a good idea. But any colour you select should be presentable in official duties.  
If you're looking to enhance the productivity of your work, you may consider picking a lightweight work bag. This is especially if you're walking for a long distance to the workplace. 
You'll likely get tired if you carry a heavy work bag. And even before you reach the workplace, you're already physically and mentally exhausted. As a result, you won't be as productive as you should be. For that reason, you may consider finding a light work bag.  
Buying A Work Bag From A Reputable Seller 
Lastly, you may want to work with a reputable seller to find the right work bag for women. This is important since the quality and functionality of your bag will majorly depend on the manufacturer. Therefore, if you want to find a good work bag, it'd be a good idea to shop for it from a suitable manufacturer.  In other words, strive to purchase your bag from a reputable seller.  
Any seller with a good reputation might be an indication that they sell high-quality bags. Therefore, you'll likely shop for the right bag from such a seller.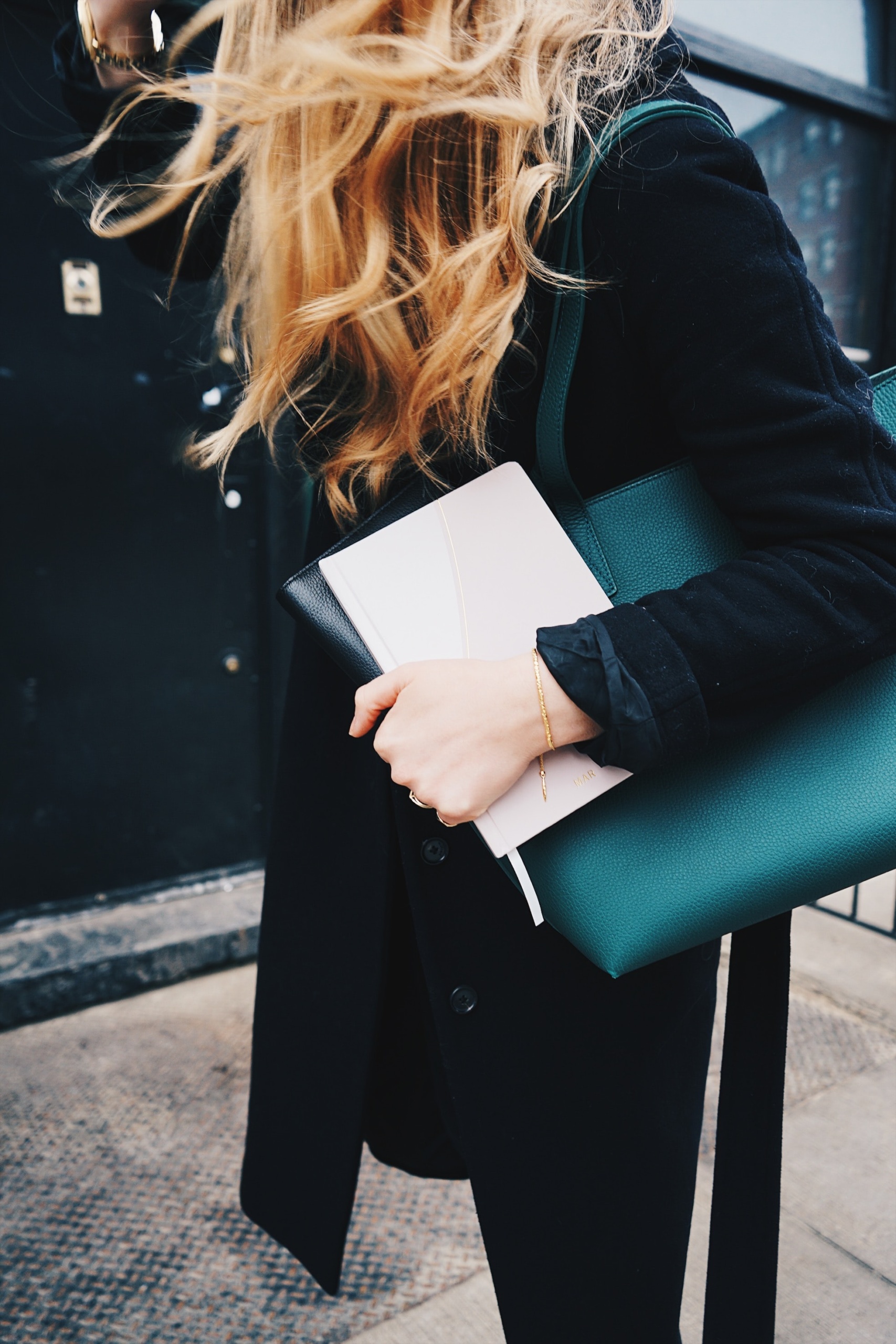 Apart from the reputation, you may also want to consider the place of origin for your preferred bag. This is important because different regions or nations produce work bags with different qualities.  
For instance, you can find two leather bags, but their quality may differ significantly. One of the main reasons behind that is the place of origin.  
In addition, you may consider finding a seller who offers warranties. This lets you return the bag, especially if it fails to serve your needs effectively.  
There are several countries known to produce high-quality work bags for women. Research and buy a bag manufactured from one of those regions.  
Takeaway
A bag is a must-have tool if you're a nine-to-fiver. It enables you to carry necessary items to work. This helps enhance your comfort and flexibility. However, you must select the right work bag. You can implement the strategies in this article to help you find the right bag that suits your needs.