You know the items that your wardrobe is incomplete without? A basic white top, a pair of blue jeans and a little black bag. Sling bags are must in my life. I cannot leave my house without a sling bag. Keeping my inability of carrying bulky bags in mind, I always choose to buy something that is small in size and is lightweight.
Recently, I have found the perfect sling bag that fulfils all my requirements. It's from Lino Perros, a brand that swears by its quality and designs. You can check out their entire collection here. This bag is an all black sling bag with gold hardware and it comes with little handles and a long, black strap as well.
Here are the reasons to love this bag-
It has a very classy design that can glam up any dull or boring outfit. The black and gold combination is one of a kind and it can totally sweep me off my feet.
It is a structured bag and I love structured bags because they don't lose their shape no matter how much you stuff it with necessary and unnecessary things.
This bag is really lightweight so it can be carried on a day to day basis.
This bag also has metallic bottom support which protects the base of the bag from getting scratched or dirty.
It is very sturdy.
Last but not the least, the bag is small but compact. It can hold all of your necessities in itself. It has two open pockets and a pocket with a zipper inside it which I feel is very thoughtful and useful.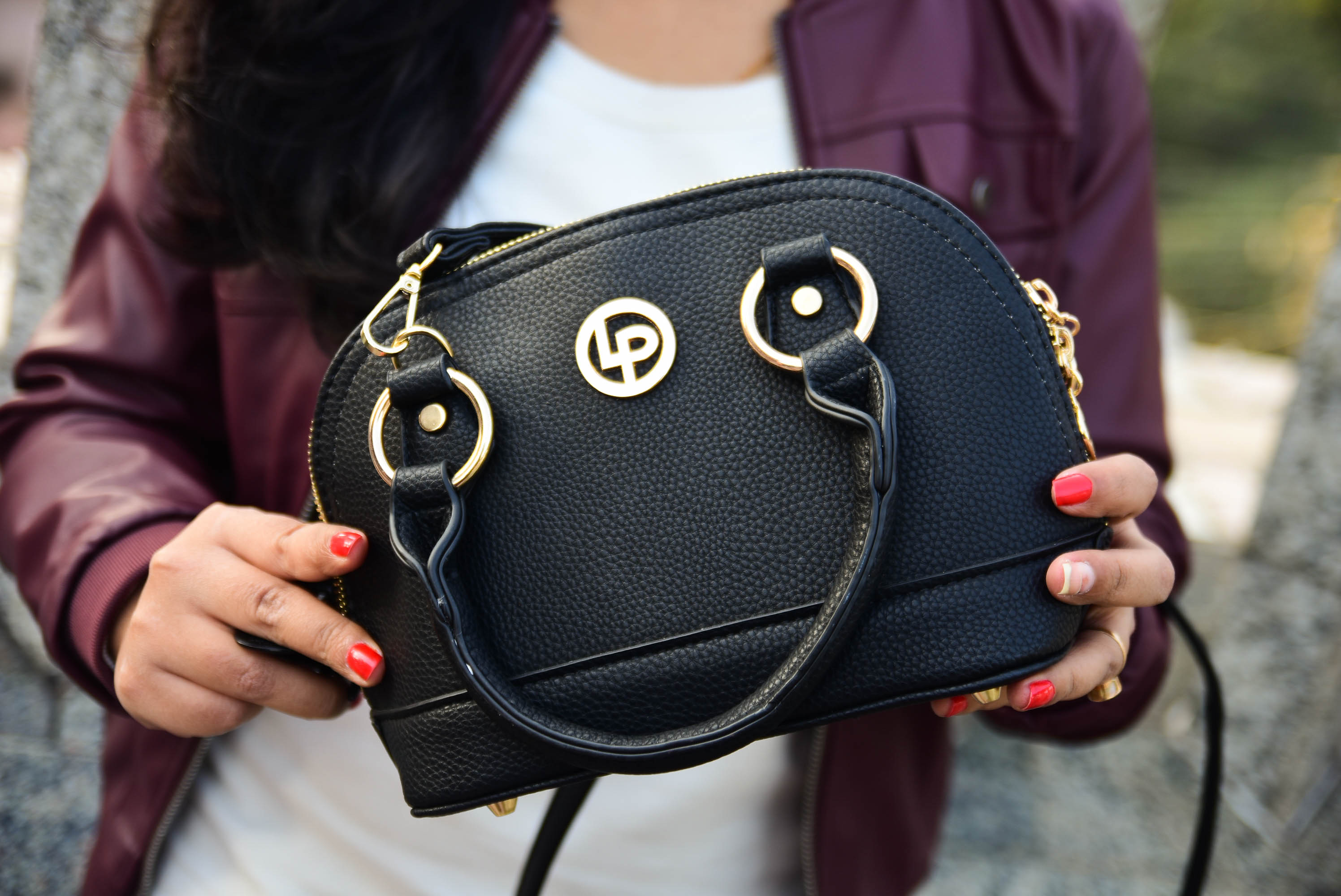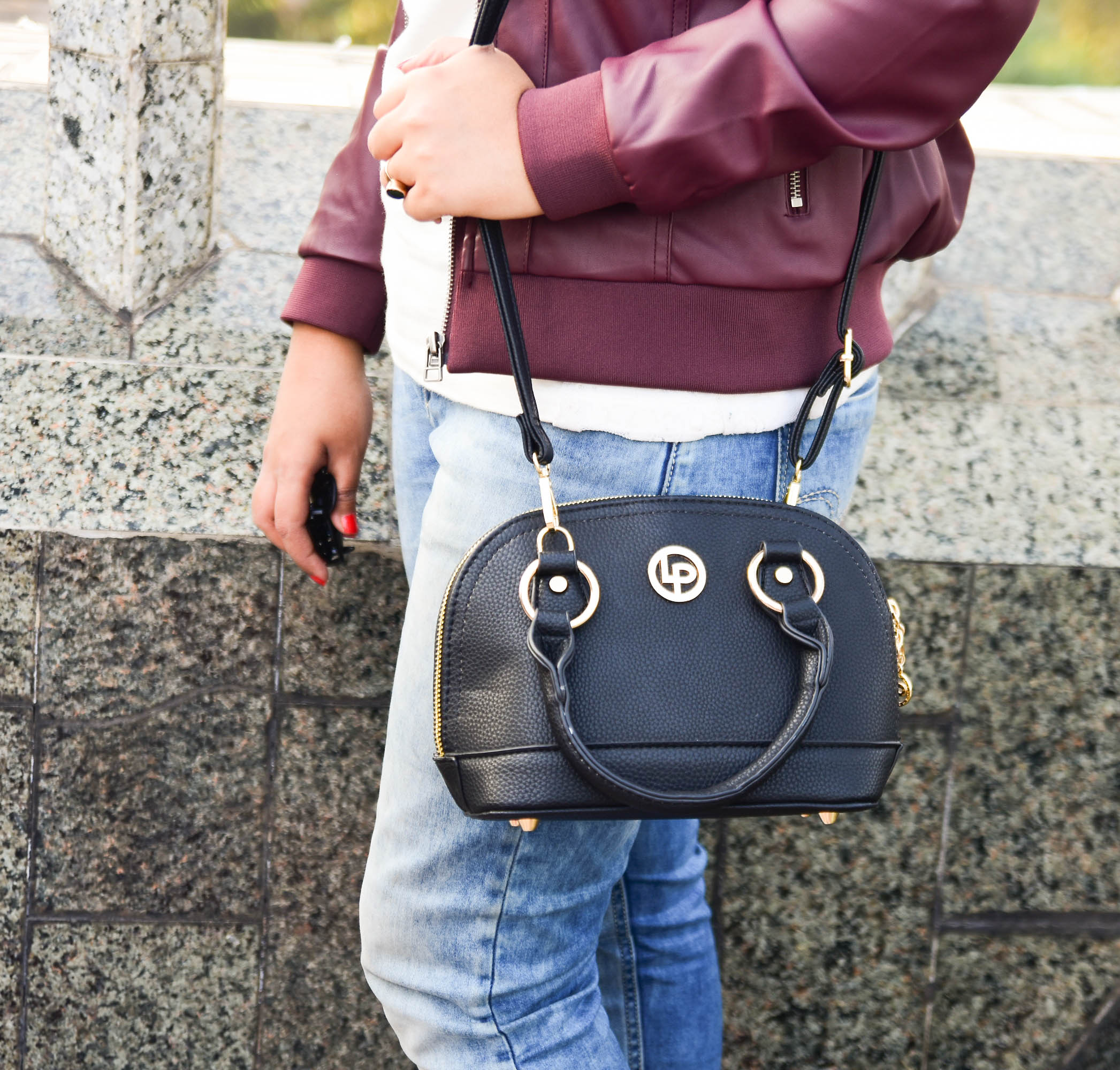 Which bag are you currently using?
---
That was it for today's post. I hope you found this post helpful. Make sure to share it with your family and friends if you did. Pour in your thoughts in the comments. Your comments encourage me a lot! Do subscribe to our Newsletter so that you get notified whenever there is a new post on the blog. Will talk to you in my next post. Till then, be safe & keep smiling! Follow me on Facebook, Twitter or Instagram for regular updates and also Subscribe to my YouTube Channel!