Frizzy and unruly hair is my biggest hair concern, but not anymore as L'Oreal has launched their Extraordinary Oil Serum which is true to its claims. It doesn't only make your hair shiny and healthy-looking but also controls the frizz for a long time. This product has multipurpose properties and is suitable for all hair types. L'Oreal Paris Extraordinary Oil Serum has become my favourite hair product at the moment and the reasons are quite legit. There are a handful of benefits that this serum offers and also there are countless ways to use this.
In my recent review video, I have covered everything about the Extraordinary Oil Serum- from the texture, efficacy, usages to the usefulness of it.
About- L'Oreal Paris Extraordinary Oil Serum
The light-weight formula of the Extraordinary Oil Serum is infused with a blend of 6 rare flower oils – Lotus, Chamomile, Flax, Tiare, Rose and sunflower. Explore 100 different ways to transform your hair, use before shampooing for nourishment, after washing for detangling, before styling for heat protection, as an overnight DIY spa and many other ways. This hair serum leaves you with extraordinarily soft, smooth, frizz-free, and shiny hair.
This Serum has manifold use. Here is how you can use it-
• Before Shampoo – To provide hair nourishment and prep hair before washing
• Before Hair Drying – To provide hair protection from heat & give smooth hair as it dries
• Before Hair Styling – To smoothen out frizzy hair and give manageable hair from unruly hair strands
• For Beautiful Hair – To give long-lasting freshness, lustrous & shiny hair
• As Overnight Hair Treatment – To provide deep hair nourishment, for you to wake up with disciplined, manageable hair!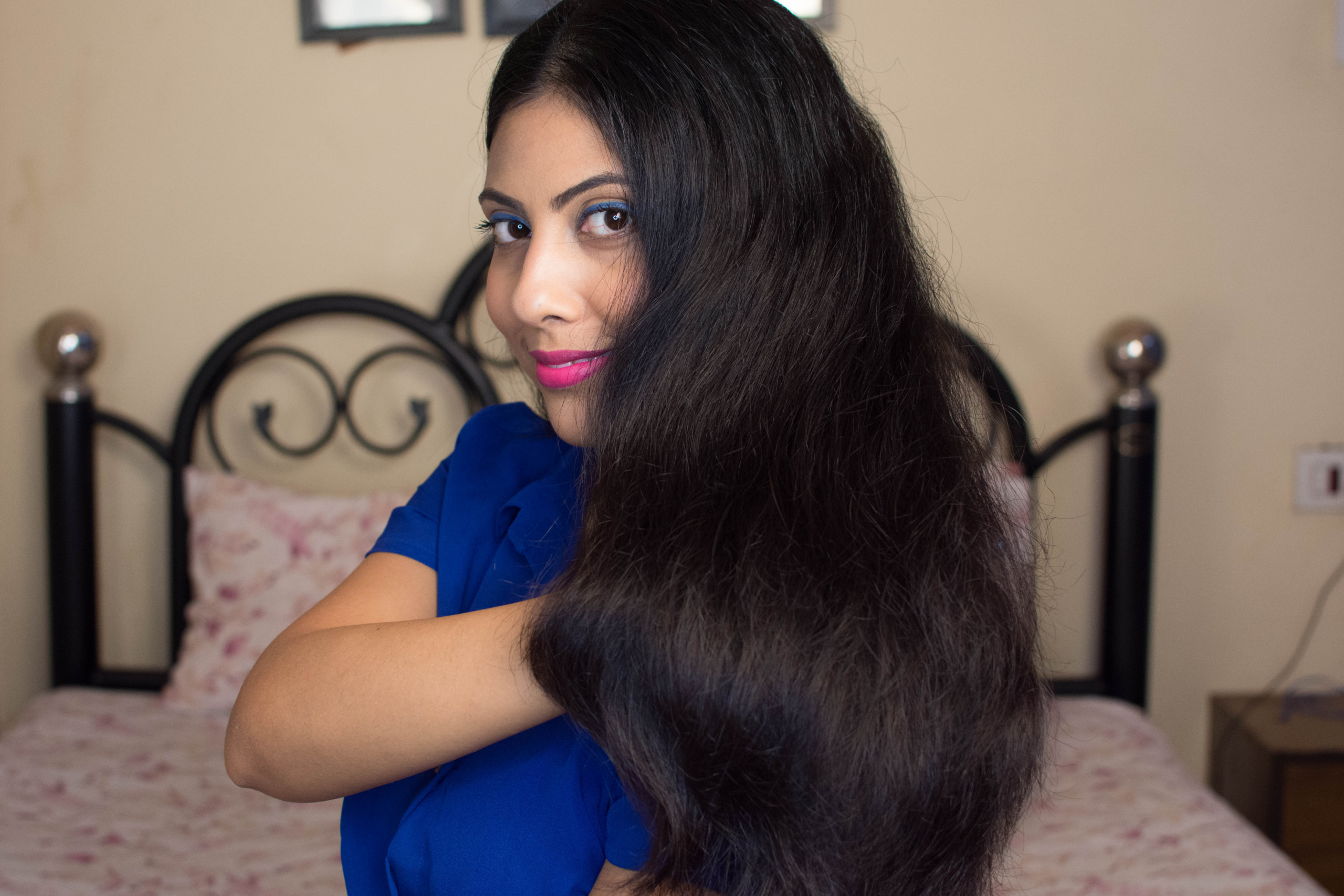 Price- ₹499
Purchase here  and save ₹50
Watch the video here-
Please Subscribe to my YouTube channel & Like the video if you found it helpful!
#GoExtraordinary #ExtraordinaryHair #ExOilSerum #LorealHair #LorealParis
---
That's it for today's post. I hope you found this article helpful. Make sure to share it with your friends and family if you did. Your comments encourage me a lot. So, pour in your thoughts in the comments. Subscribe to our Newsletter so that you get notified whenever there is a new post on the blog! Will talk to you in my next post. Till then, be happy and keep smiling! Follow me on Facebook, Instagram & Twitter and also Subscribe to my YouTube channel for beauty & fashion related videos and vlogs.