Hello, all!
I hope you have had a great Durga Puja and Navratri. Today, I am going to talk about a new cleanser that I have been using for the past couple of weeks. It is the Organic Harvest Masseuscious Damage Control Cleanser, which the brand has recently launched. Organic Harvest, a brand that can be relied on blindfolded for their exclusive recipes of skincare and haircare products, sent the product to me to use, review and share my experience with you. After using it for more than 15 days at a stretch, I think I am now able to let you know about this product. So, let's jump into the review-
Price- Rs 1495/- for 150ml (5.07 FL. Oz)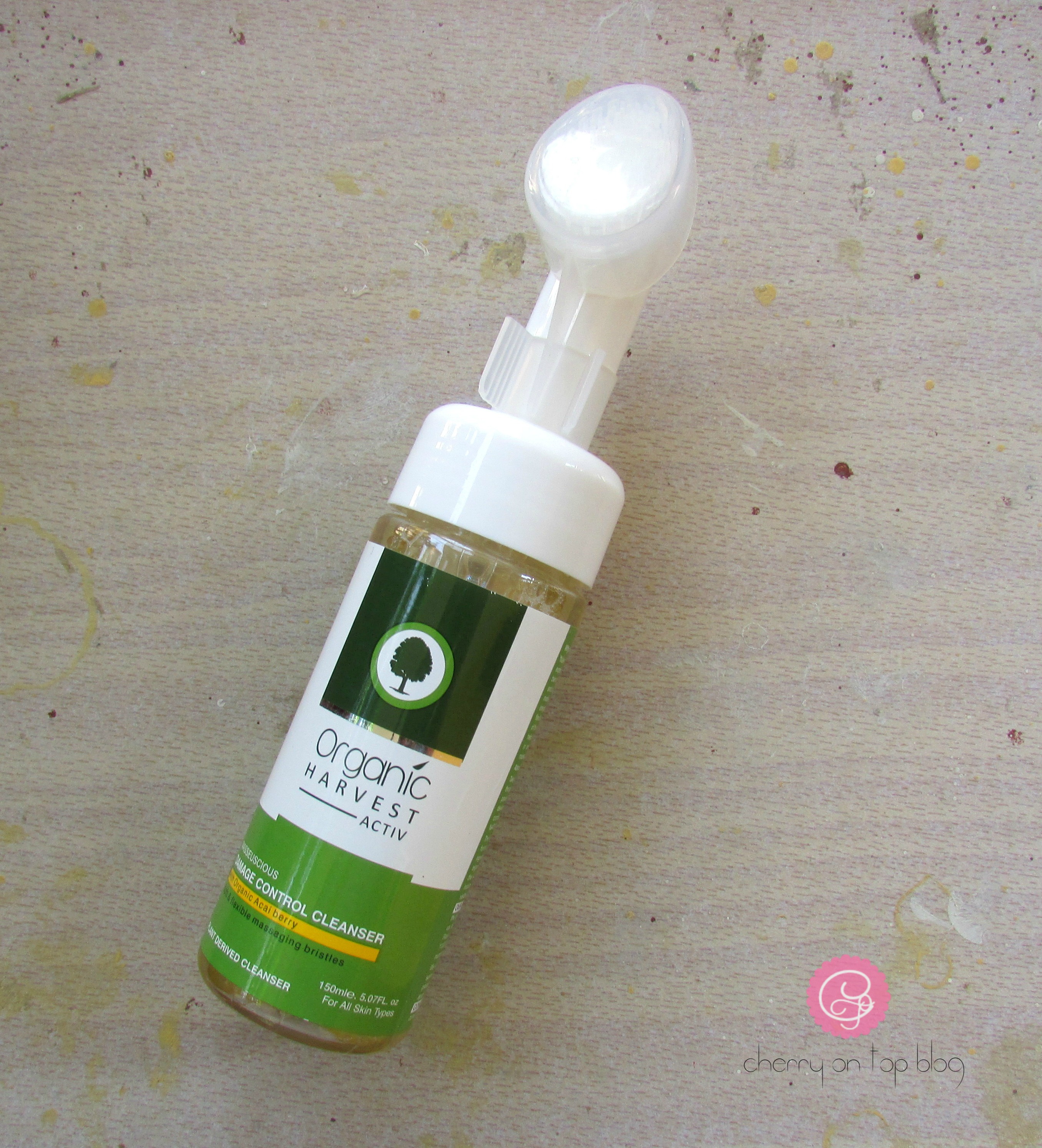 Packaging- Organic Harvest Masseuscious Damage Control Cleanser comes in a plastic bottle with a label on it containing all the details about the product and the company. The main attraction of this product lies within its dispensing system. It comes with a brush with ultra soft and flexible silicone bristles that is attached to a pump. This is the part that makes the cleanser most interesting.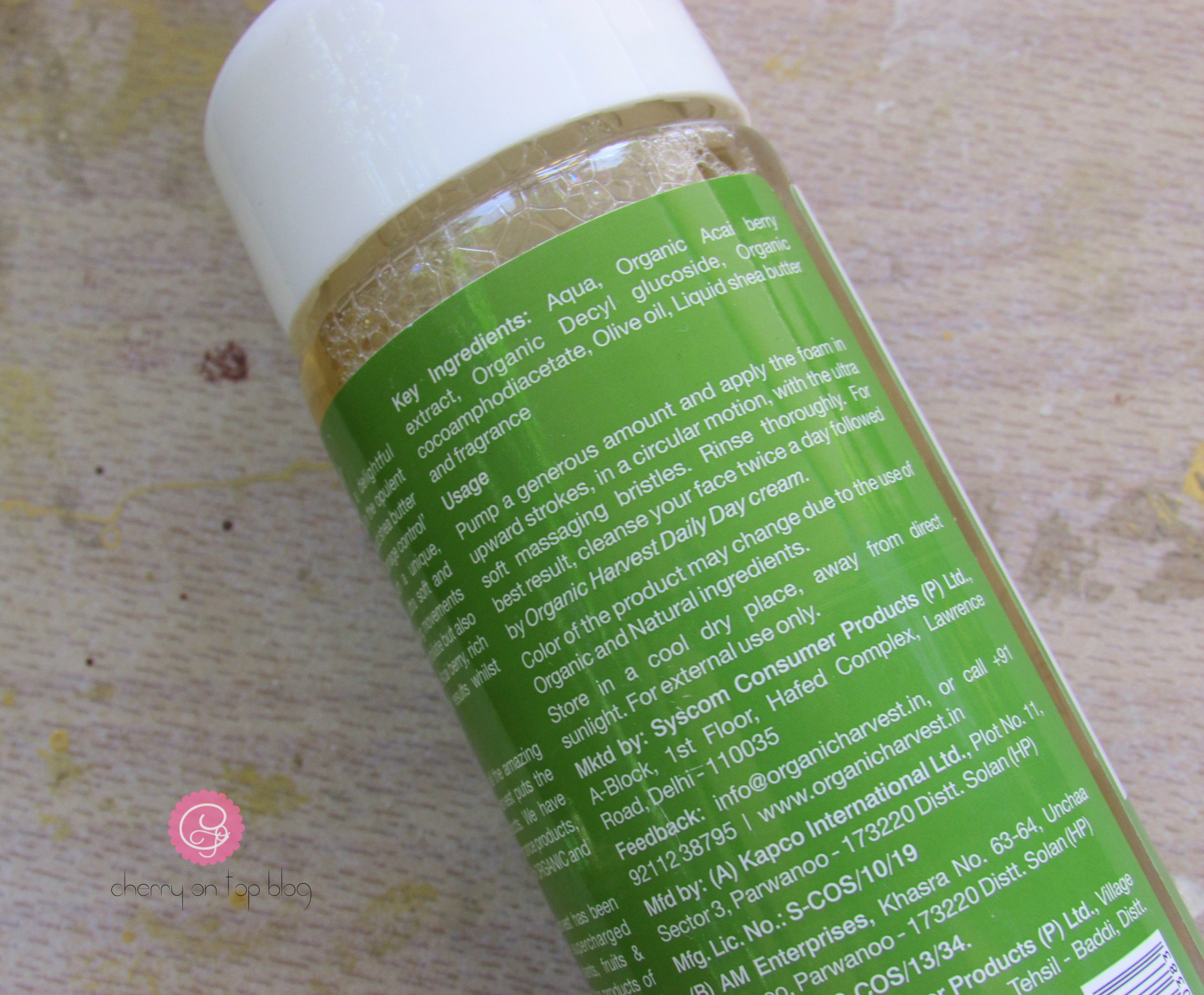 Ingredients- Aqua, Organic Acai berry extract, Organic Decyl glucoside, Organic cocoamphodiacetate, Olive oil, Liquid shea butter and fragrance.
How to Use- You have to pump it to dispense the product out of the bottle. The pump dispenses the product out through the brush-head in the form of foam. So, you don't have to lather the product up within your palms, the entire thing is done for you. When you see the product getting out of the bottle through the brush-head, you have to apply it onto your face with the brush. It is recommended to use in upward strokes in circular motions.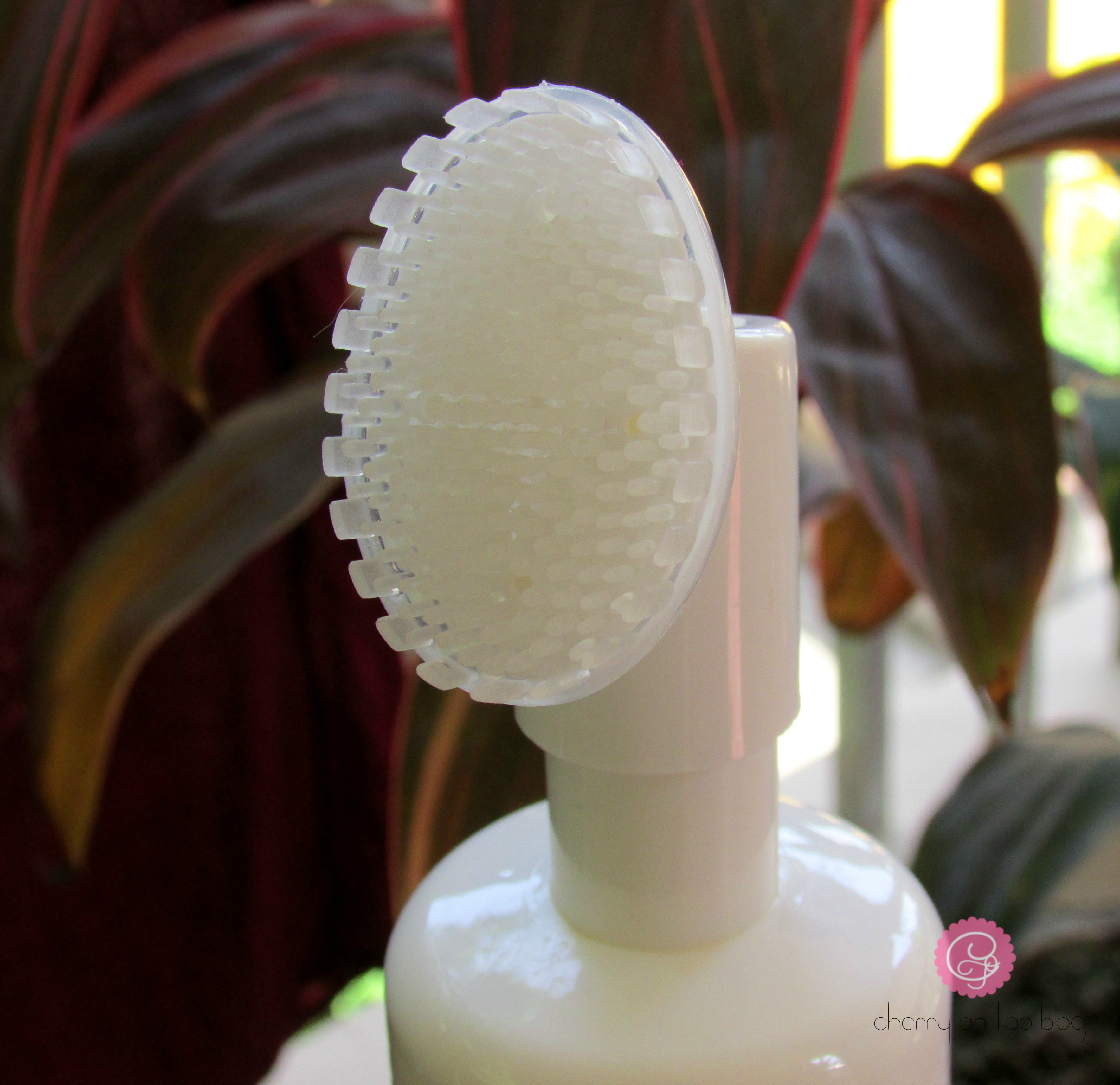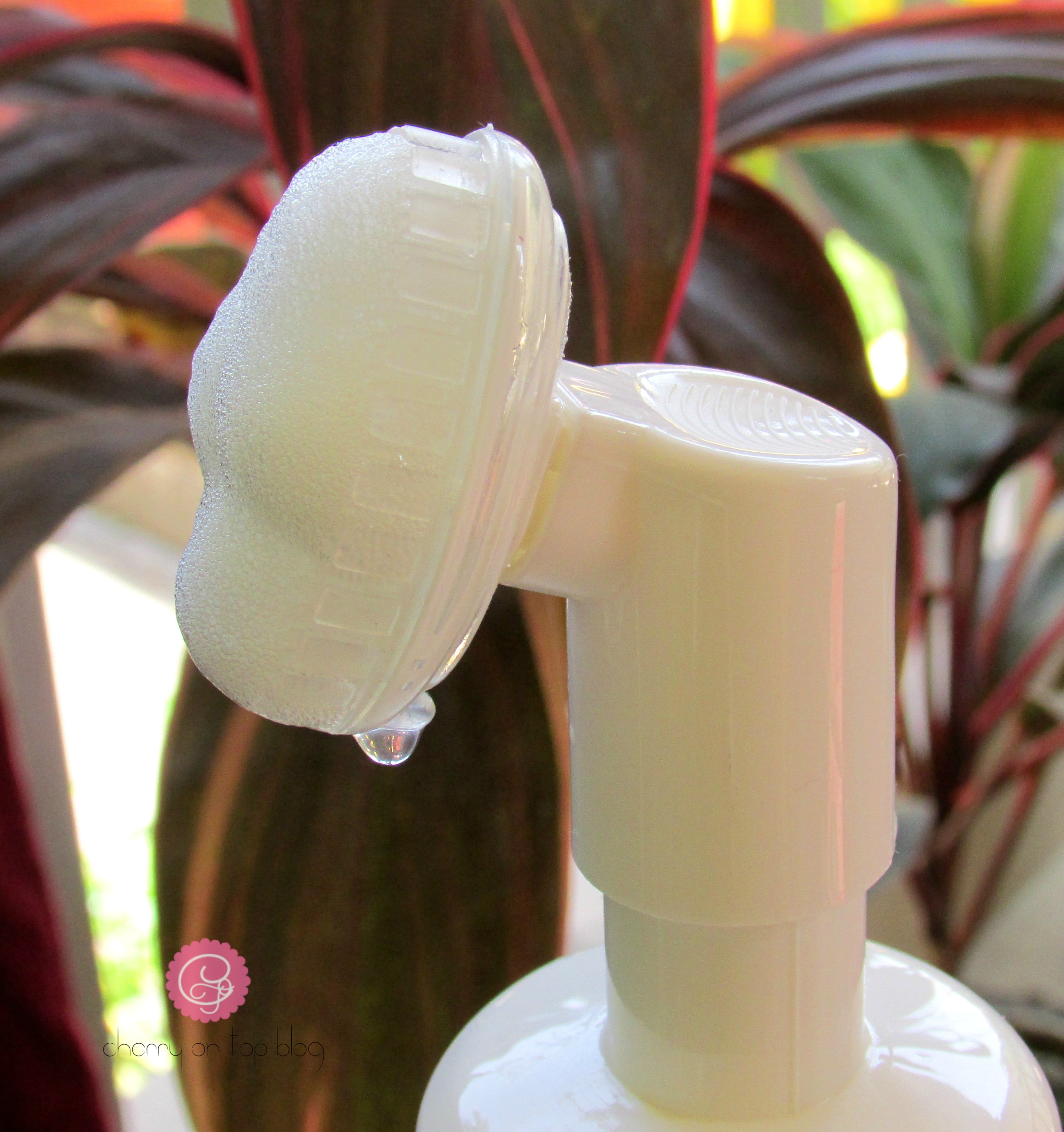 My Experience with Organic Harvest Masseuscious Damage Control Cleanser-
Ever since I received this product, I have been using it twice a day. It cleanses the face quite effectively without making it dry or stretchy. The shea butter and olive oil in it make sure your skin has the perfect balance of hydration even after washing it off. The brush that the product comes with is really helpful in order to get the cleanser work on your skin. It makes sure that the strokes are gentle and your skin is not irritated throughout the cleansing process. The silicone bristles are really soft on the skin so it does not trouble any existing acne on your face. This product works nicely on oily/combination skin, it is really effective in removing excessive oil from the face, leaving it oil-free for a long time.  I generally wake up with a greasy face every morning, but using this cleanser at night has made a difference. I don't notice that much oiliness on my face when I wake up in the morning. Using this product in the morning helps me achieve a fresh look throughout the day. Although this cleanser works wonders in removing dirt and oiliness from your face, it barely does anything to reduce or remove acne. My face has been breaking out a lot lately so I can clearly tell that this cleanser has done nothing for my breakouts. I must use this for another couple of weeks and see if it prevents the appearance of acne or reduces the frequency. I will update you guys if anything like this happens.
Overall, I quite liked the Organic Harvest Masseuscious Damage Control cleanser. Being an Organic Harvest products, this cleanser has the benefit of plants so you don't need to worry about the ingredients. The ingredients are 100% safe. The attached brush is an added benefit as it massages the product with the right amount of pressure as well as it gently exfoliates your skin while cleansing. I really liked the idea. The only thing bothered me is the price. I think it is a bit expensive for some. Other than that, I liked this product and I will recommend this to you guys.
Thanks for reading the entire review. If you liked then please do share it with your friends and family. I will be back with a new post soon. Till then be safe & keep smiling!
Disclaimer- Product sent by the brand in exchange for an honest review.