Skincare and haircare start way early in our lives even before we realise its benefits. Since our childhood, we have seen our moms and grandmoms oiling our hair, sometimes with added herbs and seeds, on a day to day basis. When I was younger, my mom made sure she oils my hair at least three times a week and I absolutely hated the idea. I used to hate greasy hair. But, eventually, it turned out to be so beneficial for my hair. Everyone around me, or on the internet, compliments my hair and asks me the secret. It has always been half my mother's care and affection towards my hair and half the blessings of nature. Sometimes my mom and grandmom used to soak methi seeds or kalonji seeds to the hair oil overnight to make the oil even more efficacious. Recently, Nihar Naturals, one of India's leading wellness brand has come up with a new hair oil called Nihar Extra Care which follows the century-old traditional theory of soaking different seeds in the hair-oil. I couldn't be happier!
Last month, the entire Nihar Naturals team along with their Brand Ambassador, Vidya Balan, came down to Kolkata to launch their new product i.e. Nihar Extra Care hair oil in front of some of the city bloggers. I was one of them and I got to know about the brand and the new launch minutely.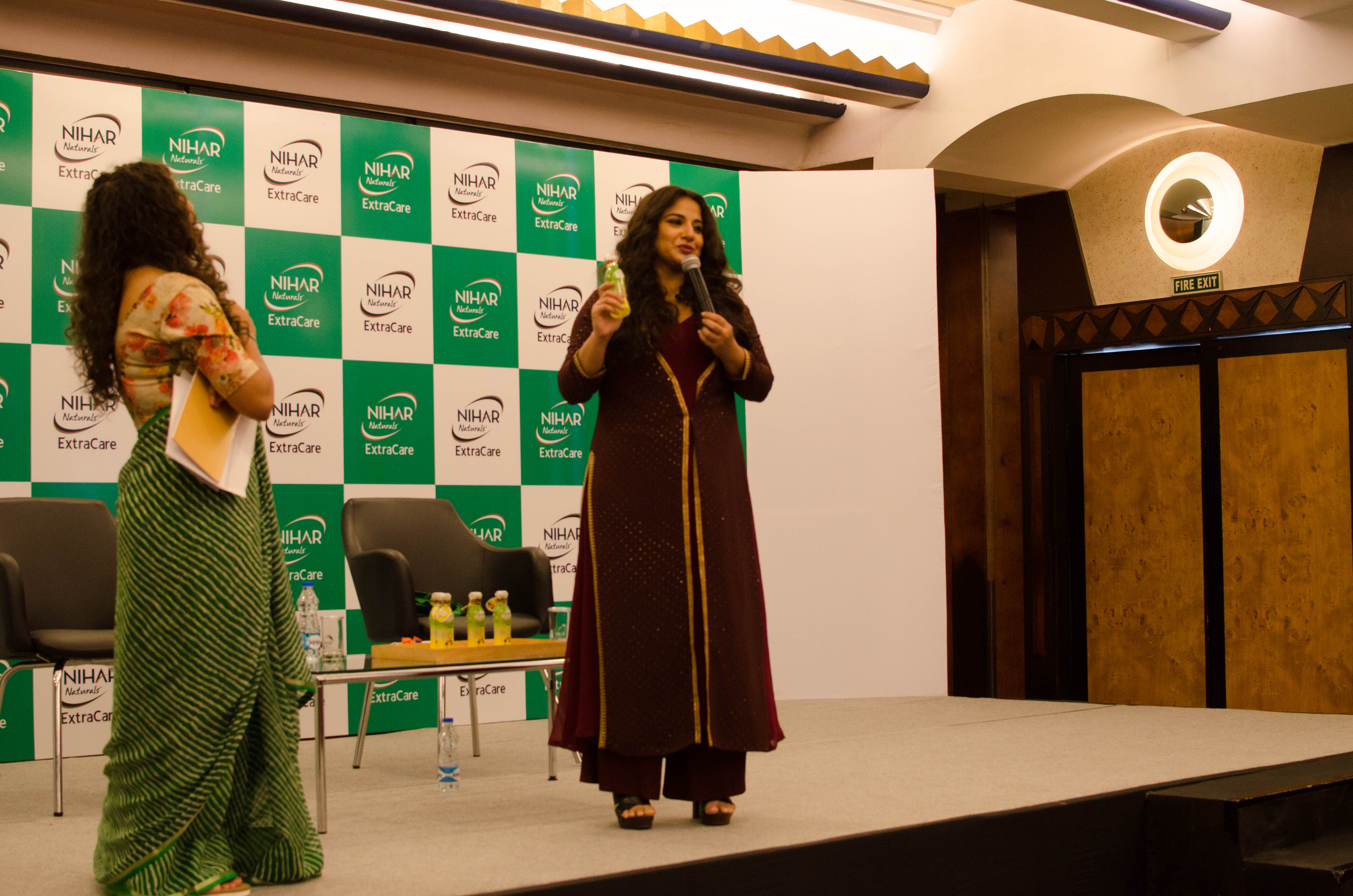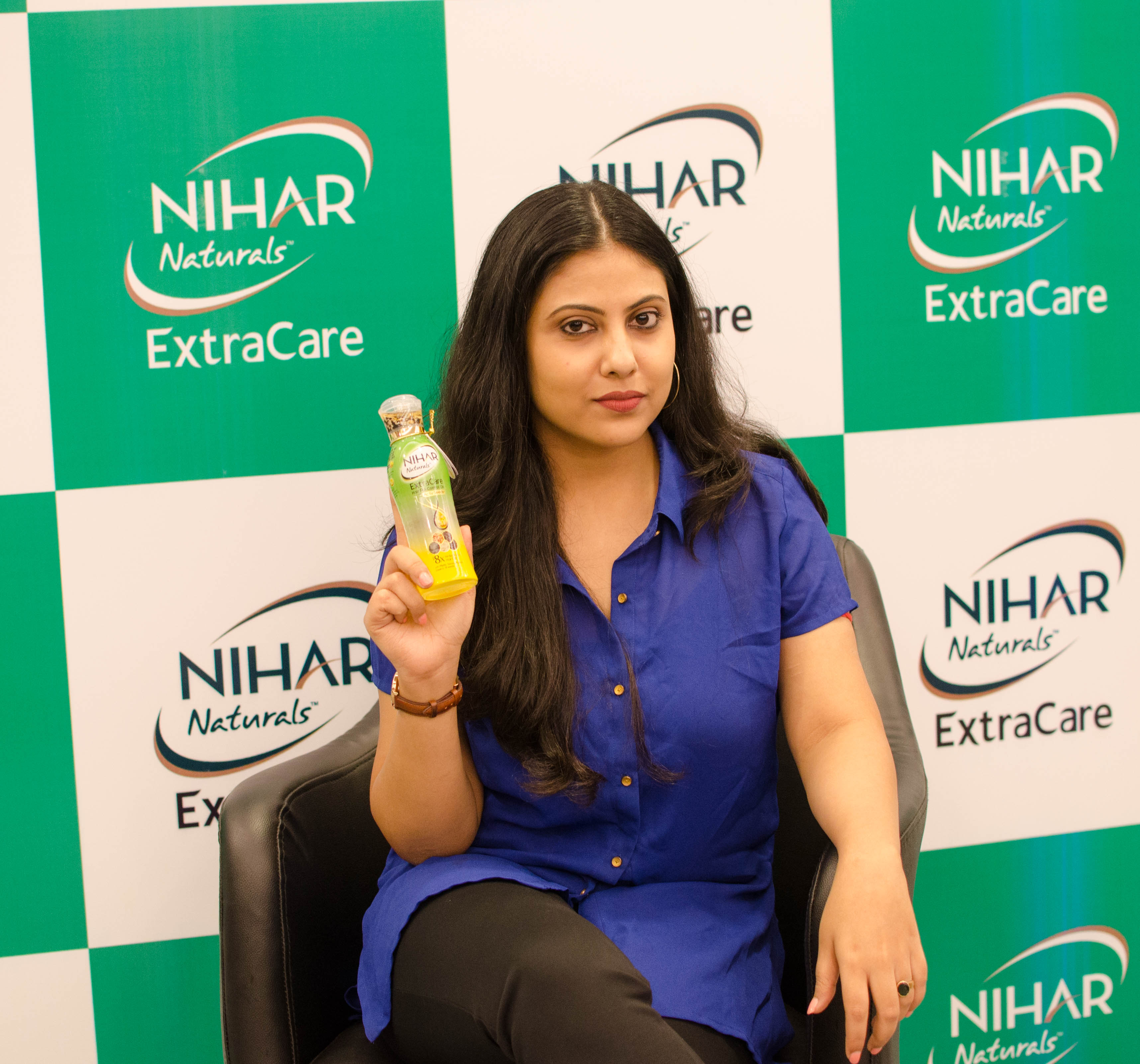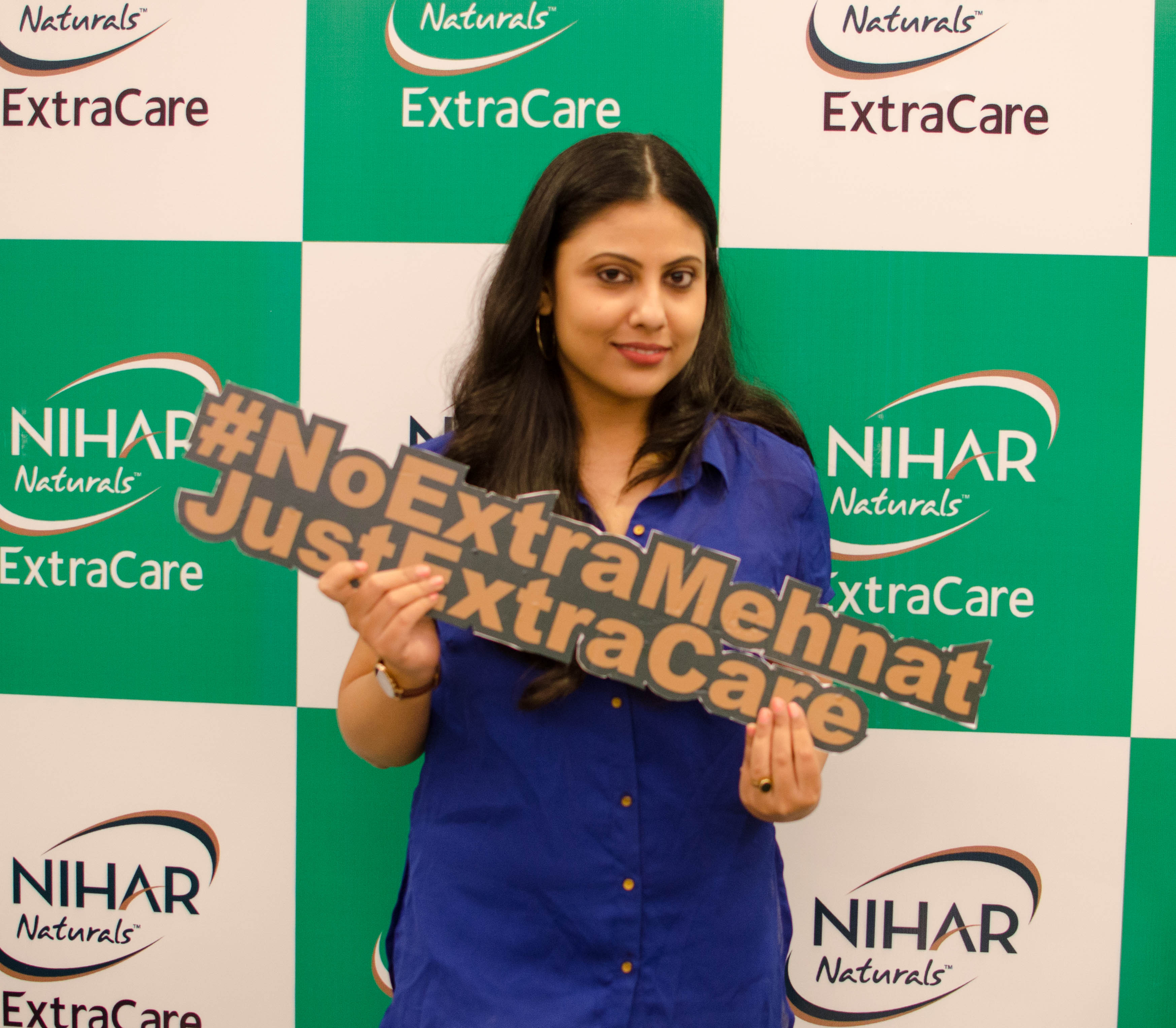 Nihar Extra Care hair oil is actually a coconut oil that dispenses through a mix of five different types of seeds when you try to take it out. In the next picture, you'll get a clear idea. The seeds they have used are Methi, Sarson, Kalonji, Lauki and Til. Together with the coconut oil, they claim to nourish your hair, strengthen it and arrest hair fall. The base oil is coconut oil which alone has multiple hair care properties.
Benefits of the seeds-
The oil is packed with five types of seeds and every seed has a unique property. Let's know more-
Methi- Strengthens hair and reduces hair fall.
Sarson- Helps hair growth and conditions hair.
Kalonji- Nourishes hair follicle and reduces hair fall.
Lauki- Reduces hair fall.
Til- Promotes hair growth.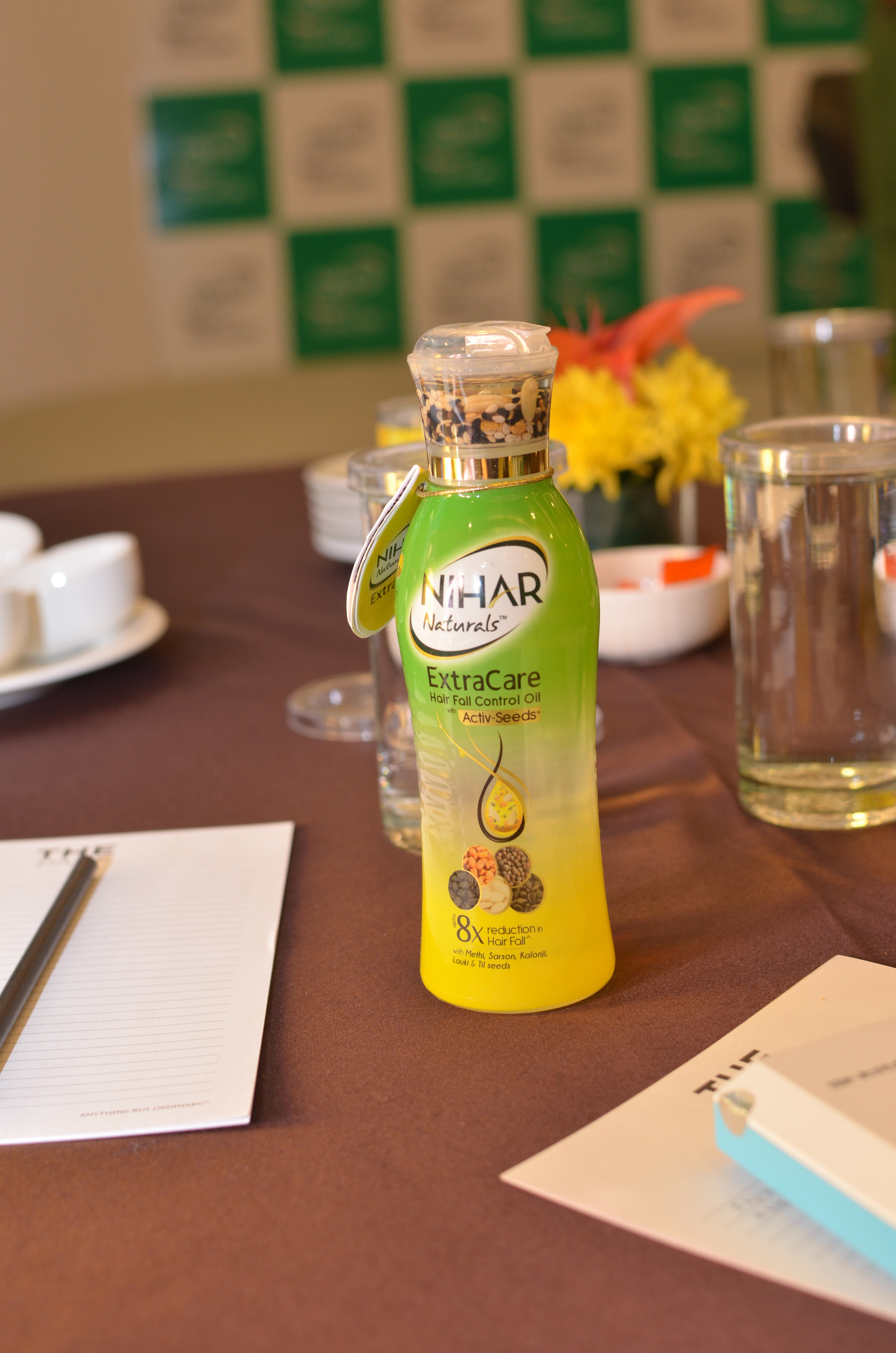 How the Nihar Extra Care hair oil works-
1. Tilt & squeeze to bring the oil to the cap.
2. Soak to let the oil mix with the seeds.
3. Pour & use as desired. Apply from root to tip of your hair.
Basically, Nihar Extra Care hair oil gives you the same benefits as hair oil soaked with different seeds just like the traditional recipe but in a more hassle-free way. You don't need to think about doing all of it together. Nihar has taken care of everything so they have done the packaging in a way that it can be used by today's women who have no time to pamper themselves.
Nihar Extra Care hair oil is priced at ₹119 for 200ml.
---
That was it for today's post. I hope you found this post helpful. Make sure to share it with your family and friends if you did. Pour in your thoughts in the comments. Your comments encourage me a lot! Do subscribe to our Newsletter so that you get notified whenever there is a new post on the blog. Will talk to you in my next post. Till then, be safe & keep smiling! Follow me on Facebook, Twitter or Instagram for regular updates and also Subscribe to my YouTube Channel!