Hi, guys! Hope you are doing well in hot and humid weather. Today, I'll be reviewing another skincare product from Organic Harvest. You might have read my review on their Masseuscious Damage Control Face Wash. I have fallen in love with their products since then. So now, when they wanted me to try the new Organic Harvest Activ Cleansing Milk, I readily accepted! I have been using this product for a few weeks now and I am all set to share my review with you. Let's start-
Price- Rs 1195/- for 100ml (Buy here)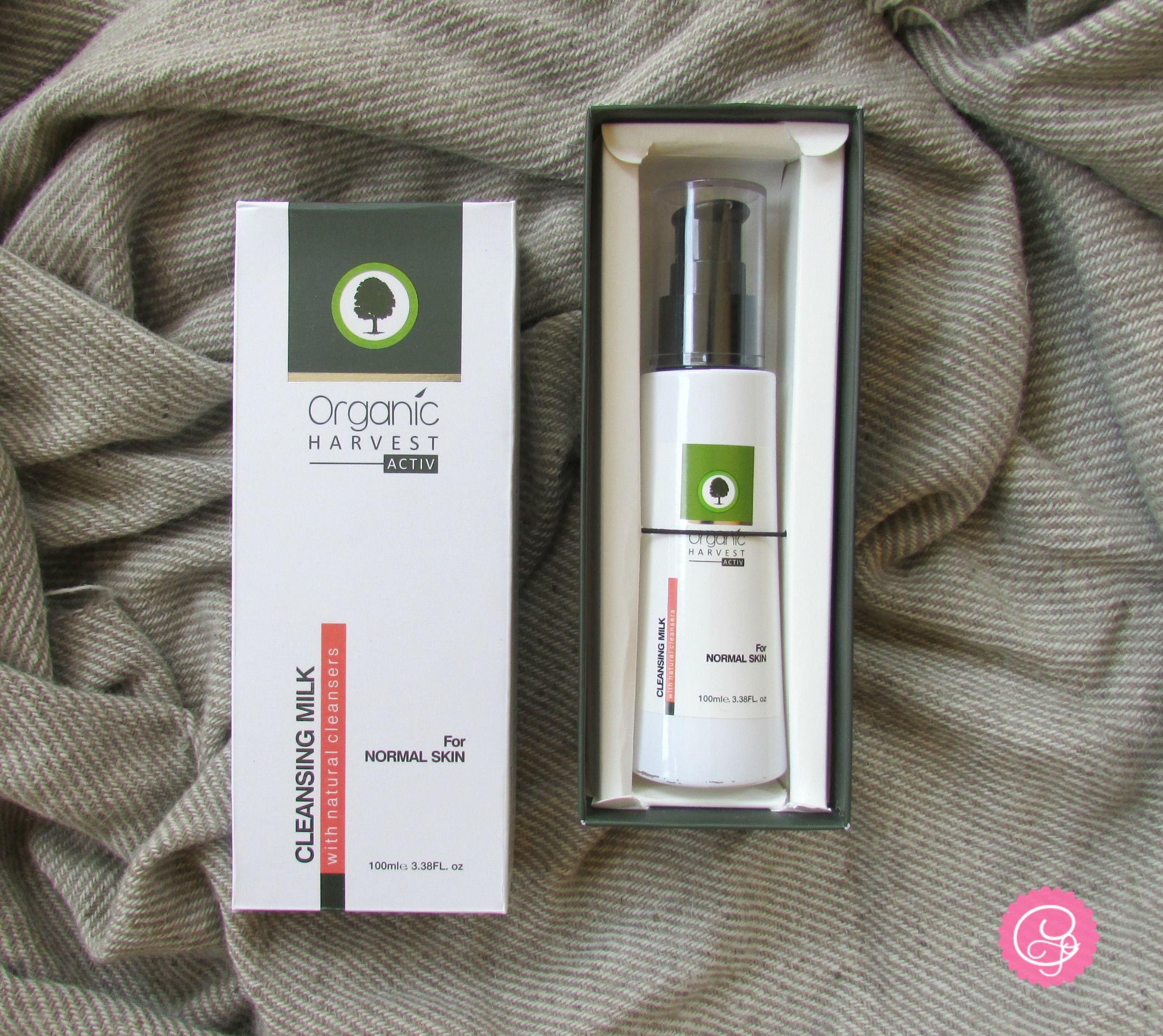 Packaging- The product comes in a bottle form with a pump dispenser that has a transparent plastic cap. The packaging is sturdy but it isn't as travel-friendly as I would like it to be. The bottle is quite heavy and I don't think it'a convenient enough to carry a heavy bottle along.
Key Ingredients- Aqua, Certified organic Decyl glycoside, Provitamin B5, Propylene glycol, Sodium benzoate, Potassium sorbate and Perfume. No Color Added.
How to Use- "Wet your face. Apply the product to your face in a circular motion, making sure each spot gets covered with cleanser. Keep massaging in a circular motion for thirty seconds to a minute. Rinse thoroughly."
How It Works- The richness of natural minerals and Provitamin B5 in this fortifying cleanser soothes the skin by removing excess oil without tightening or over drying.
My Experience with Organic Harvest Activ Cleansing Milk for Normal Skin
As I told you earlier, I have been using the Organic Harvest Activ Cleansing Milk for the past few weeks and I can tell you that I am impressed with it. I am too picky and choosy when it comes to skincare products but this product has successfully made a place in my heart (read skincare stash). The product says that it is meant for normal skin types but it works equally great for those who have combination skin. I have combination skin, my t-zone is nothing less than an oil-field during summers. This product works wonders on me.
I had a feeling that cream/lotion based cleansers will make me more 0ily but that's not the case for this product. It applies as a lotion but when I rinse it off my face, there's no trace of oil left on my skin. Instead, it gives my skin the perfect amount of hydration and suppleness.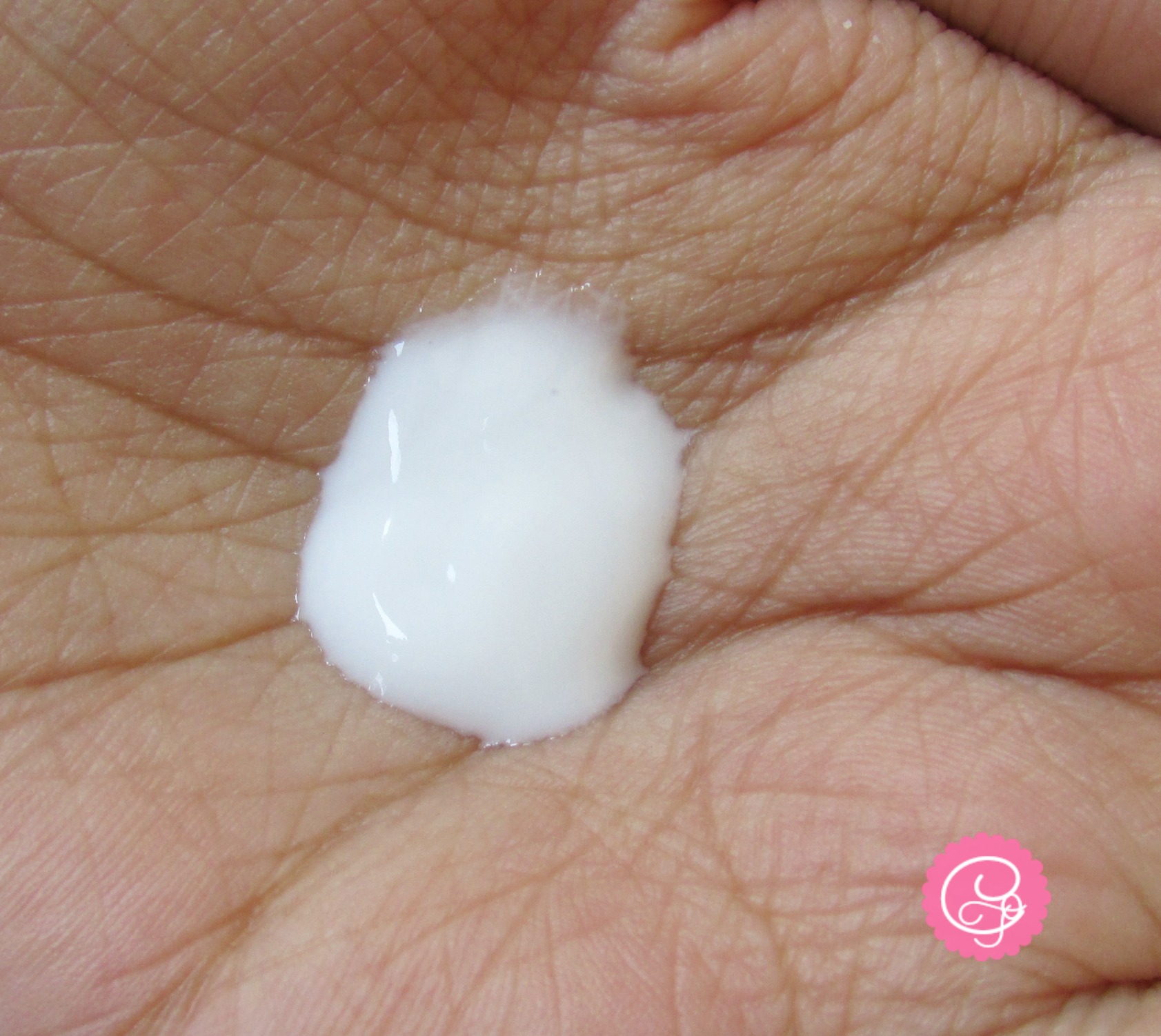 This product removes makeup quite effectively. For makeup removal, I apply it on my face in circular motions, giving it enough time to break down all the makeup and then wipe it off my face using a damp cotton round. Then, I wash my face thoroughly with cold water. One thing I must tell you guys, don't use it around your eye area. Once I tried to remove my eye makeup with it and it burnt my eyes like hell. Never ever do that!
The Organic Harvest Activ Cleansing Milk is free from parabens, mineral oils, animal products and alcohol. This product is very gentle on the skin. I would recommend this product to you if you have normal to combination skin and you want a cleanser that would get rid of all the makeup and impurities without dehydrating your skin.
Have you used anything from Organic Harvest?
---
That was it for today's post. I hope you found this post helpful. Make sure to share it with your family and friends if you did. Pour in your thoughts in the comments. Your comments encourage me a lot! Do subscribe to our Newsletter so that you get notified whenever there is a new post on the blog. Will talk to you in my next post. Till then, be safe & keep smiling! Follow me on Facebook, Twitter or Instagram for regular updates. Add me on Snapchat for more fun and a sneak-peek of my life.
Disclaimer: Product sent by the brand in exchange for an honest review.