We all know how beneficial sandalwood is for our skin. It has been one of the most popular beauty secrets for women from time immemorial. All of us have used sandalwood in face packs or alone at some point in our lives, be it for pimple removal or glowing skin. Today, I am going to talk about a brand that has come up with a ready to use sandalwood face pack which is 100% natural. I'm talking about Indus Valley Bio Organic Sandalwood Face Pack.
Description- Indus Valley Bio Organic Sandalwood Face Pack soothes and nourishes dry and normal skin. Sandalwood is obtained from the trees of the genus Santalum. It retains its fragrance for a long time. It is known to reduce sunburn and inflammation. The combination of sandalwood with Multani mitti tends to offer an extraordinary cooling effect that refreshes the skin. Almond and calamine provide necessary moisturizing properties which help to improve complexion and texture of skin. Regular use is known for getting anti-wrinkle effects.
Price- Rs 149/- for 100g
Ingredients- Sandalwood powder, Multani mitti, Calamine powder, Almond powder and aroma.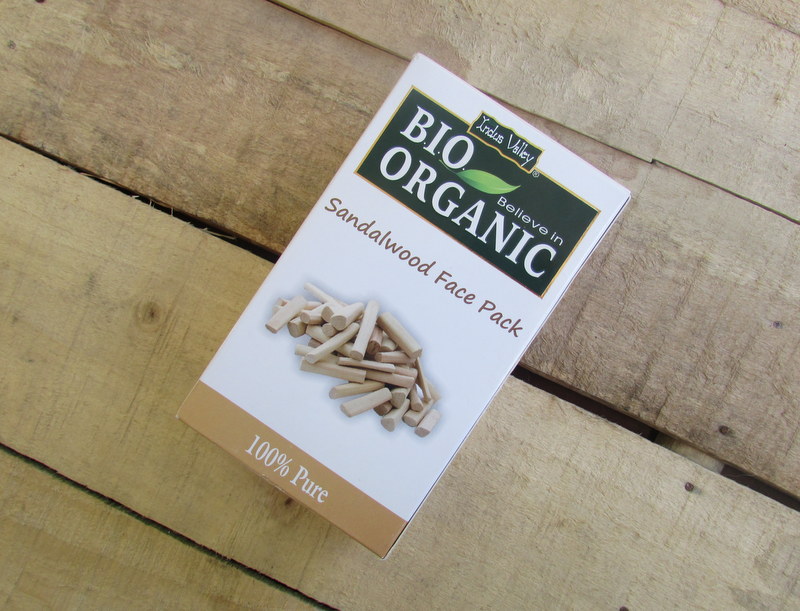 Packaging- Indus Valley Bio Organic Sandalwood Face Pack comes in a powder form packaged inside a sealed plastic bag which is placed inside a regular cardboard box with all the details about the product. I wish they considered modifying the packaging a little bit. Once you cut open the plastic bag there is no way to seal it again. This allows air to enter the package and adulterate the natural ingredients.
Directions to use- Mix 1 tablespoon of Sandalwood Face Pack with rose water or fresh water to make a paste. Apply it evenly on the face & neck. Allow it to dry. Wash the face with fresh water.
My Experience with Indus Valley Bio Organic Sandalwood Face Pack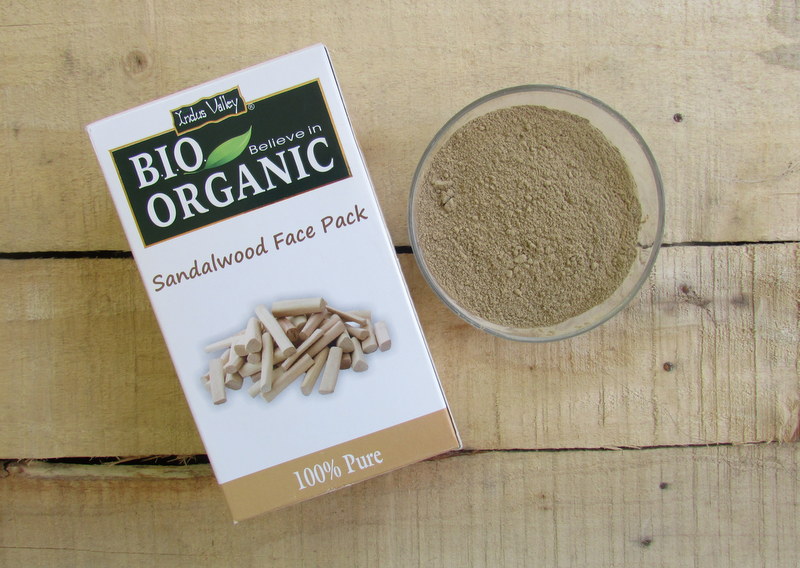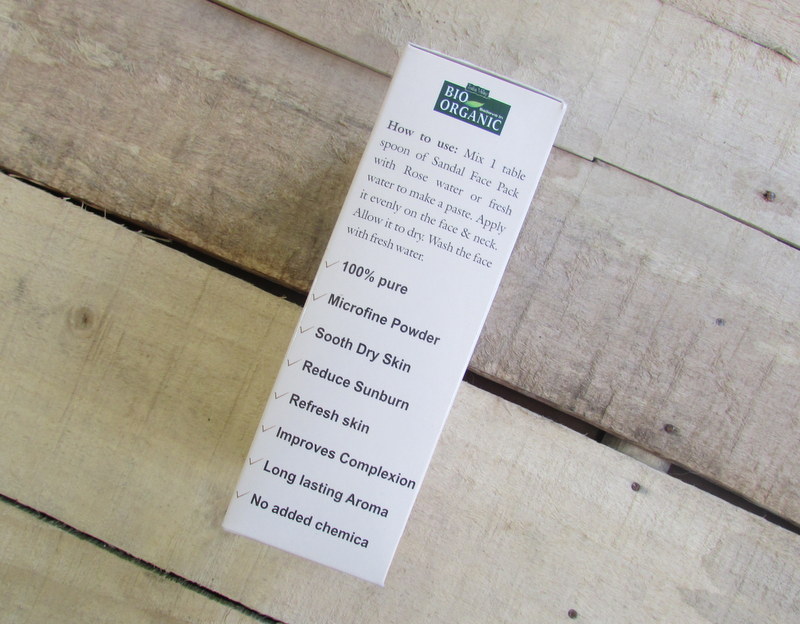 I have been using Indus Valley Bio Organic Sandalwood Face Pack for a couple of weeks now. I like to use it twice a week. Every time I use it, it leaves my skin hydrated and adds a healthy glow to it. I have seen this pack prevents seasonal acne and makes the skin very soft and supple. As it is rich in natural ingredients, I can completely trust that it won't harm my skin. 1 tablespoon of the product is enough for your entire face and neck, thus a little goes a long way. It also diminishes the signs of fatigue from the face.
These are the reasons to love this product-
100% pure
Microfine powder
Soothes dry skin
Reduces sunburn
Refreshes skin
Improves complexion
Long lasting aroma
No added chemical
Overall, I like using this product as it is true to its claims and it does not cause any harm to my skin. I would highly recommend you guys to try this product out.
---
That was it for today's post. I hope you found this post helpful. Make sure to share it with your family and friends if you did. Pour in your thoughts in the comments. Your comments encourage me a lot! Do subscribe to our Newsletter so that you get notified whenever there is a new post on the blog. Will talk to you in my next post. Till then, be safe & keep smiling! Follow me on Facebook, Twitter or Instagram for regular updates. Add me on Snapchat for more fun and a sneak-peek of my life.