Hi, guys! I am here again with a new post. If you follow me on my social medias (If you don't then please do) you will know that I wasn't feeling well for the past couple of days and that resulted in a heap of pending posts. Now, I am having restless days and sleepless nights just to catch up with all the work that I missed out.
Tonight I am going to talk about the sunglasses I've been wearing ever since Summer arrived and I am also getting a lot of questions about where I got them from. So, I thought of dedicating one full post on my favourite sunglasses ever. Get ready!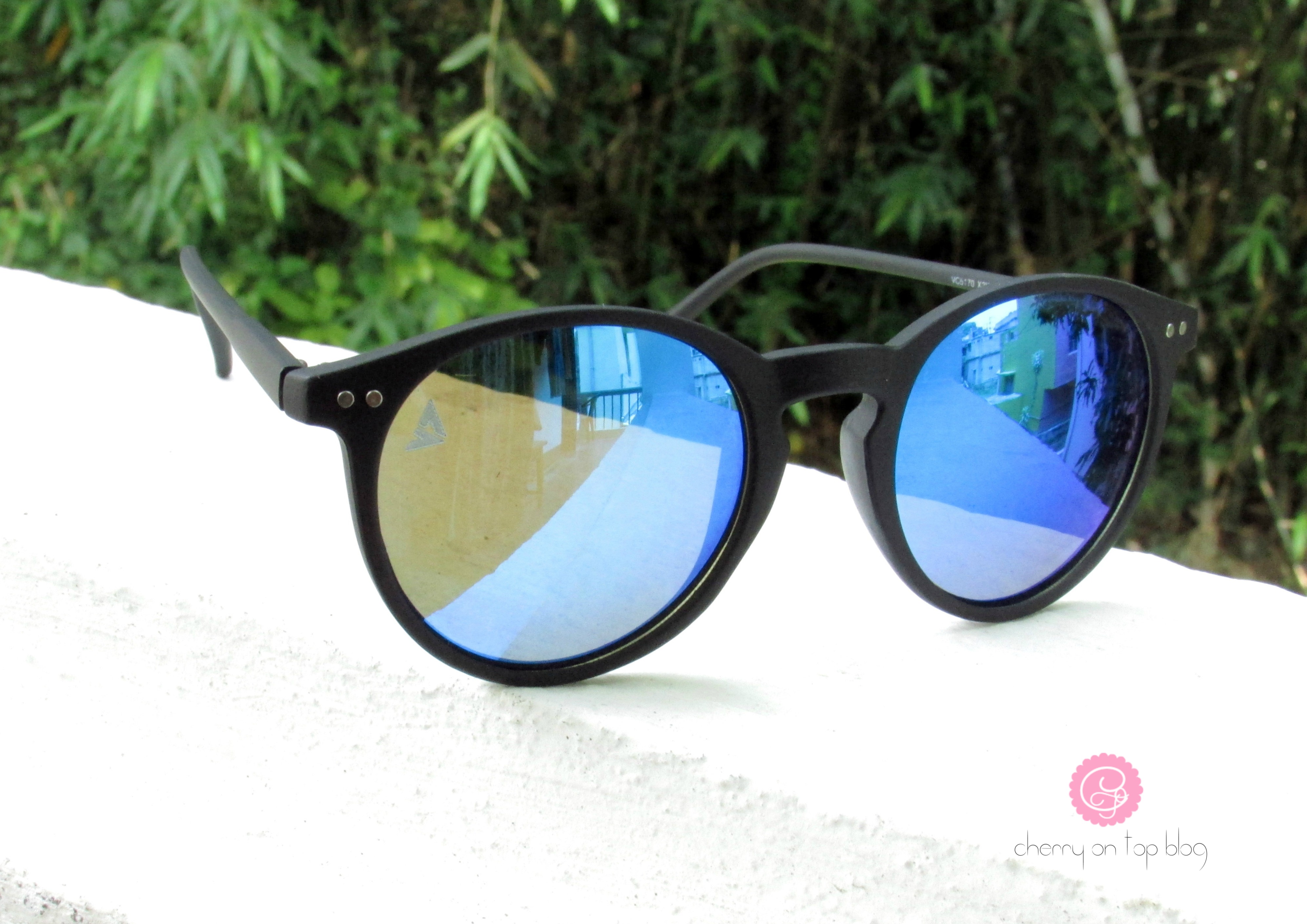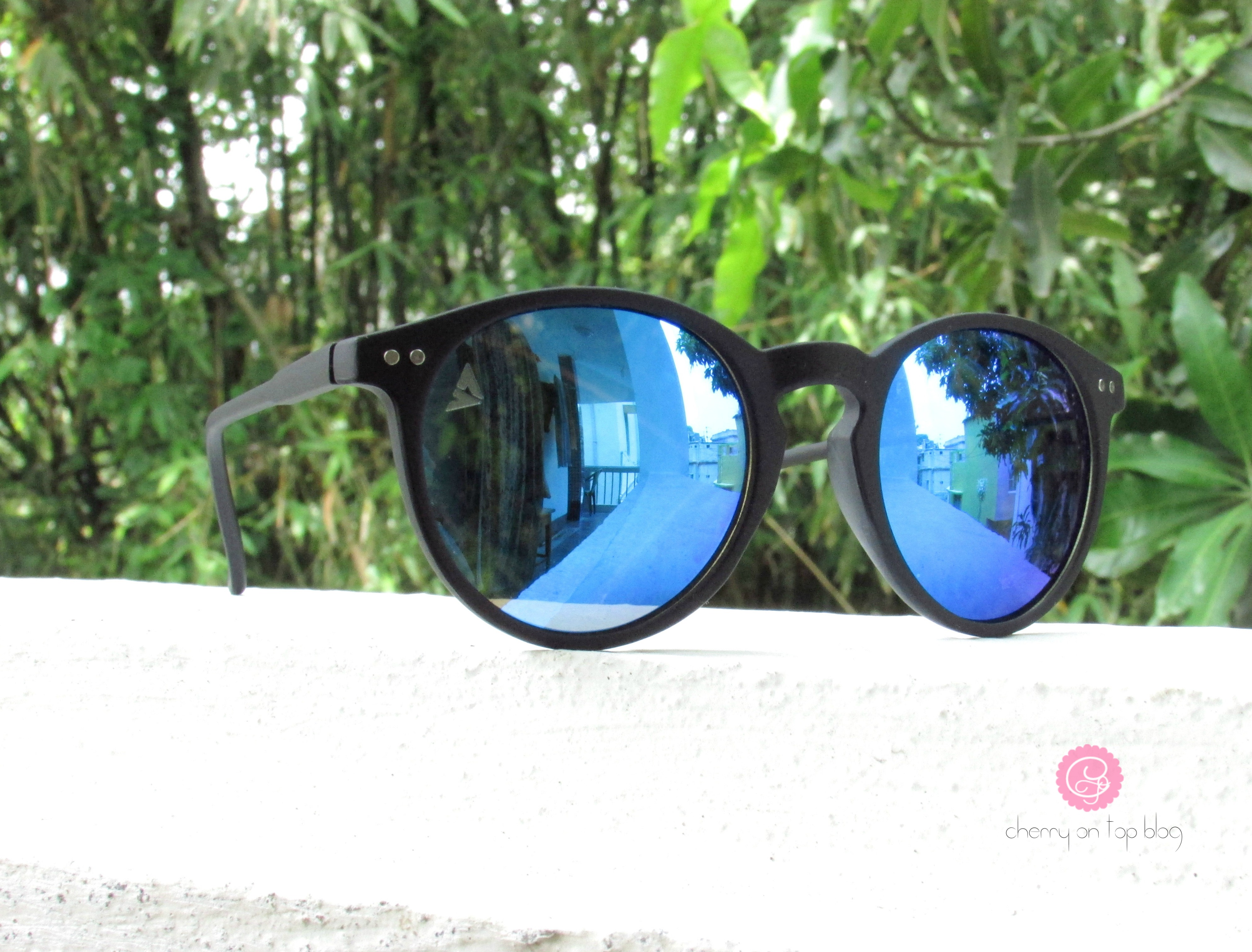 These gorgeous blue Vincent Chase reflectors are from Lenskart. They have a huge stock of prescription eyeglasses, lenses and sunglasses. They have brands like Calvin Klein, Tom Ford, Fossil, Ray-Ban, John Jacobs, Fastrack, Vincent Chase etc. There are always some discounts going on site-wide, so, you always get a good deal over there. Also, when you register with them, your get first eyeglasses frame absolutely free. My boyfriend and I have have been their loyal customer for about two years now. The reason we love Lenskart is their range of products, all of them are genuine and also, there is always some discount. You must check out their range of sunglasses for women. You will definitely fell in love with it.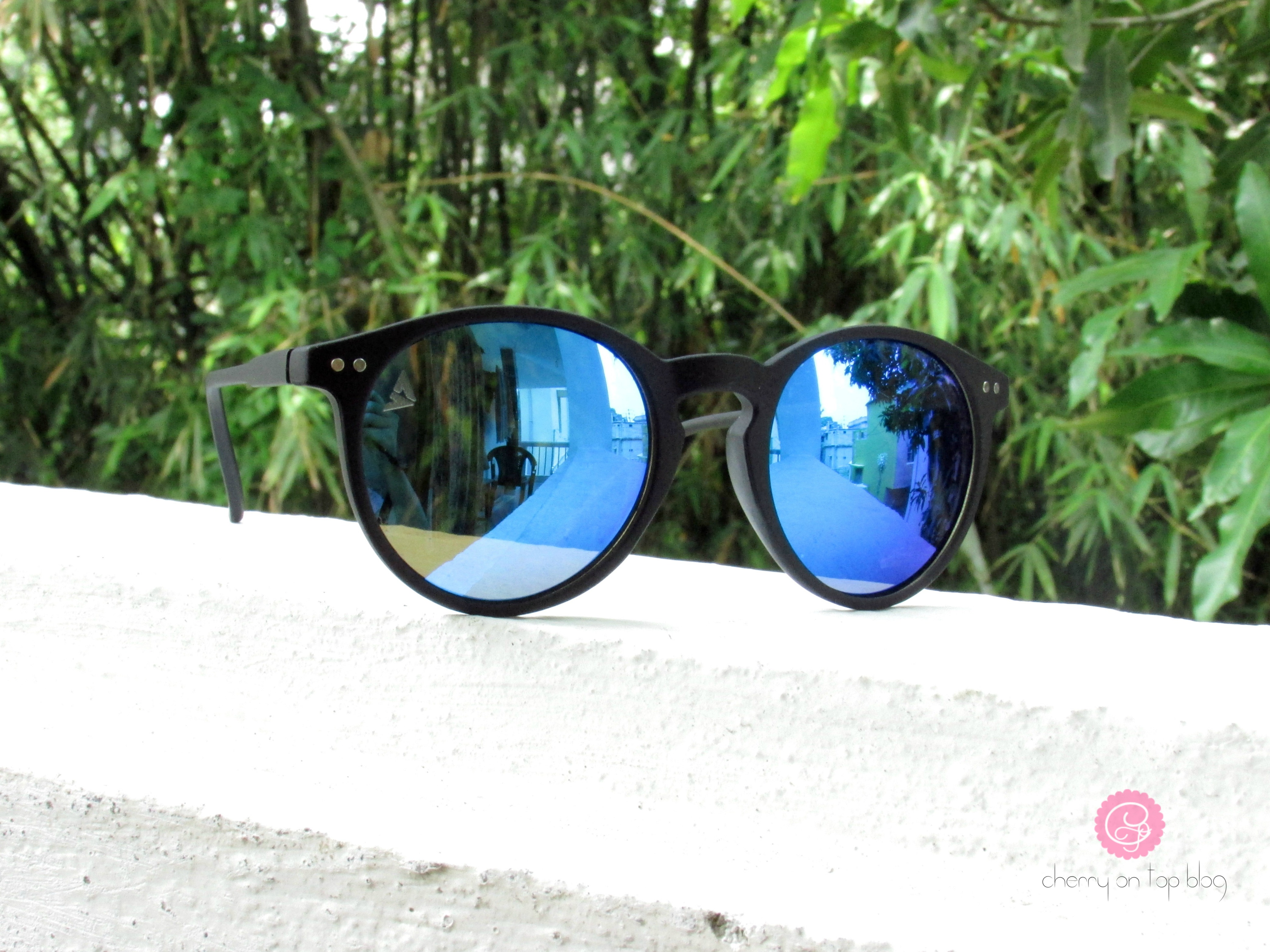 These blue Vincent Chase reflectors are very lightweight, sits perfectly and comfortably on my nose and does not hurt. The blue tint gives a cooling effect to my eyes when in the sun. I have a very sensitive pair of eyes that turns red and watery when I step out of my home without sunglasses that have a very dark tint to it. These sunglasses protects my eyes from the harshness of the sun and my eyes never feel itchy or watery when I put these Vincent Chase Reflectors on. The price, I believe, is 1499INR for this pair.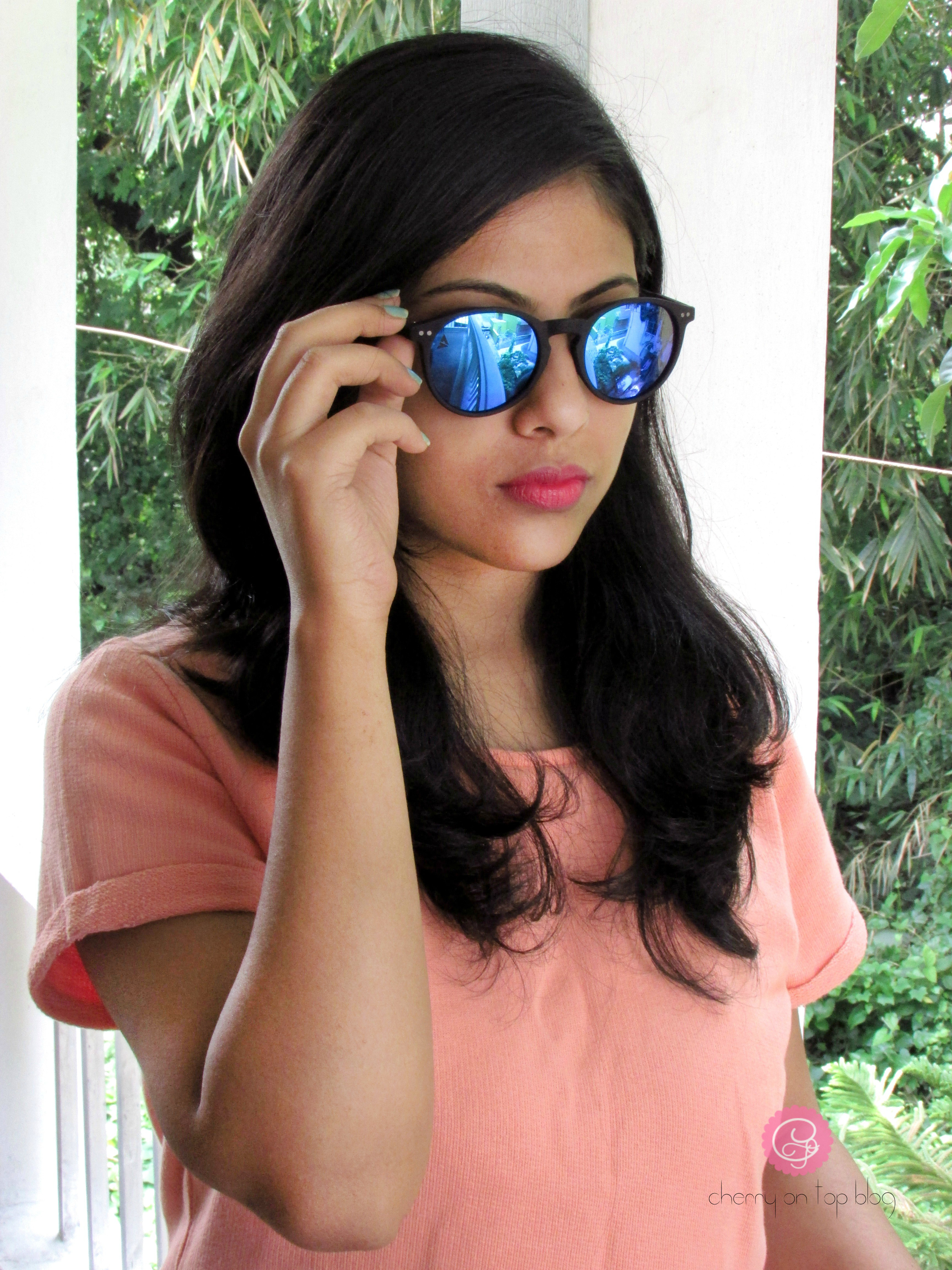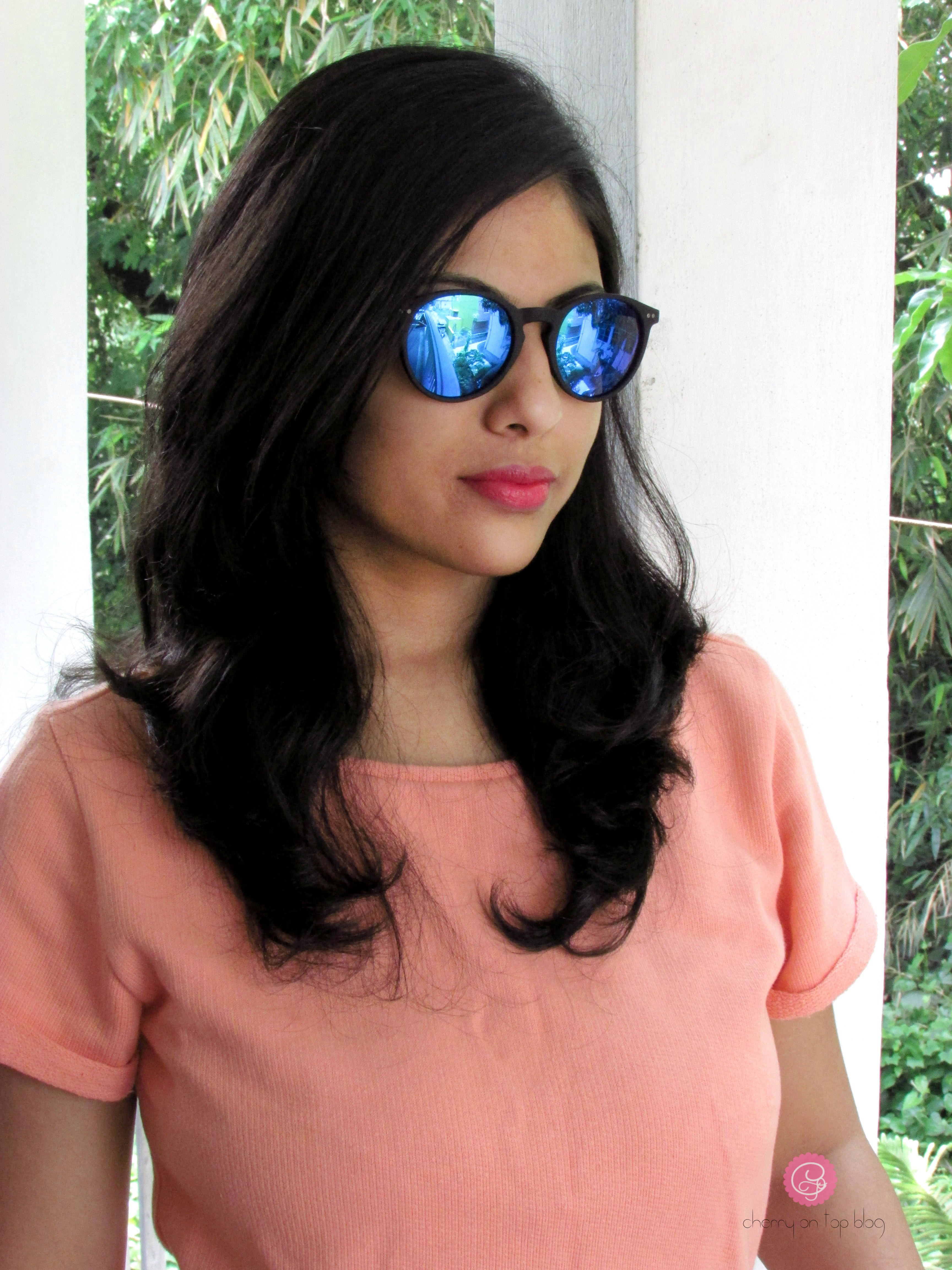 I found out this brand called Vincent Chase a year ago while exploring the brands at Lenskart and it has become my favourite since then. The sunglasses are within budget, the quality is good and they have a lot of good designs in their stock. You will definitely want to check the entire Vincent Chase collection at Lenskart. Check out some more reflectors from Vincent Chase here.
That's it for this post. Let me know if you like this kind of posts where I pick up and write about any of my fashion accessories. I'll love to do more of these in future. Pour in your thoughts in the comments. See you next time in another new post. Till then, be safe & keep smiling!
Disclaimer- Lenskart was so kind to sponsor this post. Thank you, Lenskart!