Many of us would go skiing if we had the opportunity and skills. But beyond just simply enjoying the sport; you must first find the best gear and clothing. Your ski clothing will determine how much you enjoy skiing and whether or not you will be safe.
Given the importance of these clothing, we will explore some factors to consider when picking them and why specific options are more important than others. You may be amazed at the actual things that matter about your skiing gear.
What Is Ski Clothing?
Defining it may sound cliché, but they are clothes designed explicitly for winter sports. They are usually waterproof, comfortable, warm, and sporty. The most common of these is the ski suit. You can click here to learn more about these suits and their designs.
With the constantly evolving fashion trends, you can now also look fashionable while skiing. This is thanks to designers who are always looking for new ways to wow their customer base and attract new ones.
A Breakdown of Ski Clothing
There are different clothing items that you will usually wear while on the slopes. These are all designed to be comfortable and to keep you warm in the icy weather. The following are some of the items that you need while skiing:
Socks: You would be surprised to know that skiing socks are only a little thick. The reason is that excessive thickness may make your boots tight. As a result, your feet may lose adequate blood circulation and make your feet cold. So, the socks are moderately thick and higher than the boots.
Long Underwear

: The ideal underwear that you should wear under your suit should be long and absorbent. That way, it can absorb the sweat from your skin to keep you from getting cold. The outdoor temperature will determine whether or not you use mid-weight or lightweight underwear. It can be made of silk, synthetic material, or wool.

Mittens

: Your mittens are crucial to how well you move, and not just because of the cold weather. You must have something that will improve your grip on the poles. The general rule is that the thicker the mittens are, the warmer your hands are. However, this may also mean sacrificing some dexterity. Consider skiing-specific mittens or gloves because of their unique features.

Goggles

: You cannot successfully ski without goggles. They keep your eyes from watering due to the wind or hurting from the glare or snow. Your choice must fit your helmet and face. If you wear glasses, ensure that they comfortably cover them, protecting them from sliding off when you're in motion.

Ski Pants

: Some call it bibs, but the pants are not your conventional type. They are waterproof and adequately insulated to keep the cold out. They are also specially designed to keep the snow out without making you feel constricted. Use fleece long underwear under your pants if you run cold.

Ski Jacket

: Your jacket is waterproof and comfortable like your other clothes. Before donning the jacket, you must wear a warm top, like wool or fleece. Ensure the jacket is breathable so you do not feel trapped, especially if you run hot. This resource

https://welove.2ski.com/

has more information about what to choose.
In place of some of these items, you can wear a ski suit. As the name suggests, it is a suit you can wear over other clothes when on the move. Sometimes, the suit can be a two-piece with matching pants and jacket or a one-piece that looks like a jumpsuit.
This suit replaces a jacket, pants, and other clothing items you may mix and match. Many people prefer ski suits because they are fashionable, comfortable, convenient, and colorful.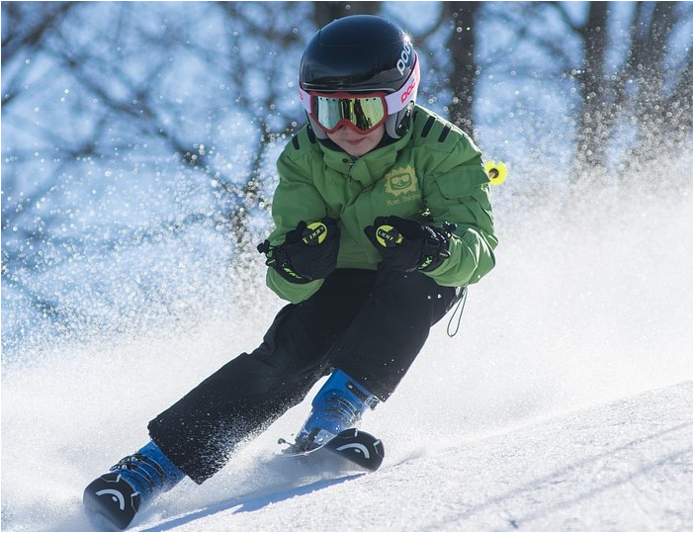 What to Consider When Picking Ski Clothing
You may think selecting the proper ski clothing is a walk in the park, but it is not. While you can quickly pick different warm items for that purpose, you may enjoy your experience better if you choose specific clothing. Therefore, consider the following:
Budget: Where you shop determines what you spend. The clothing may not be expensive, but your pick may affect the price. If you have a budget, it is best to stick with brands or stores that fit into it. Also, you may spend more if you are a frequent skier. Having a workable budget is always ideal before shopping.
Fit: For such a delicate sport, any sport for that matter, comfortable clothing is crucial. You must consider how you dress when skiing, but you can try a snug fit if you are a first-timer. Clothes that fit closer to the body leave little or no room to cause snags while in motion. On the other hand, loose clothes may give you better and more efficient movement. You must decide what works best for you before buying.
Brand: Some clothing brands dedicate their expertise to designing and manufacturing these types of clothes. With this in mind, you may benefit better by carefully picking ski clothing brands with the best experience and customer reviews. It usually has features specifically designed for the body on the ski slopes instead of relying on general outdoor clothes that may work on the slopes.
Conclusion
Picking the proper ski clothing is one of the most essential aspects of the sport. What you wear determines whether or not you enjoy the experience. Sometimes, it may also decide your safety, especially when unfamiliar with the terrain. Fortunately, there are many brand options, and this guide helps you make an informed decision.