Summer is at its fullest and it's reaching up to 40°C every other day here where I live. In this condition, there is no other way to survive than having a shower twice or thrice a day. Every time you have a shower, you need to make sure you smell good because summer makes you all sweaty and stinky. A nice fragrant bath can make you feel a lot fresher. So, choosing good shower products is very important now. Today, I'll be talking about two of my favourite products for a perfect summer shower routine from the brand Skinella– Skinella Mandarin Gel Body Wash and Skinella Pink Guava Body Polish Scrub.
My Summer Shower Routine
My summer shower routine includes only two steps- washing my body and scrubbing my body. I wash my hair thrice a week so that doesn't include in the everyday shower routine. Thrice a week, I also use an intimate wash. Currently, I am loving the Everteen Intimate Hygiene Wash (read the review). Coming back to the two bath products, I use the Mandarin Gel Body Wah for squeaky clean my body and then the Pink Guava Body Polish Scrub to get rid of the dead cells.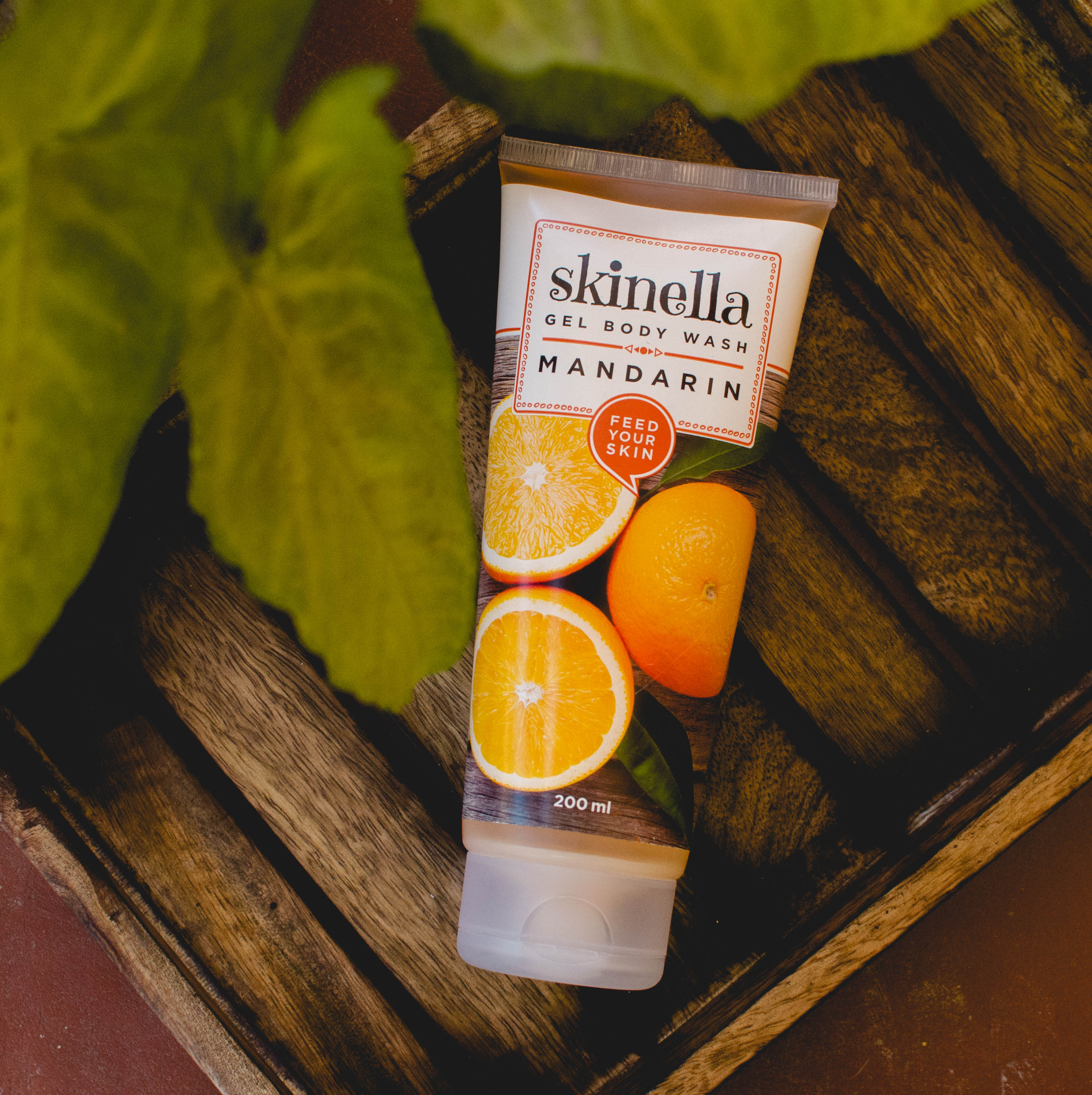 Price-₹260 for 200g (Buy here)
I love using shower gels during summer. Shower gels are more fragrant than soaps and the fragrance lingers for quite some time. Also, shower gels are more hydrating in comparison to soaps. Because you cannot put oil or heavy creams on your body post-shower, it is clever to use a moisturizing body wash in the first place. You can then hydrate your body with a light lotion if you feel the need.
Skinella Mandarin Gel Body Wash has an exotic mandarin fragrance which freshens you up and makes your shower time pleasant. The citrusy smell is apt for summertime.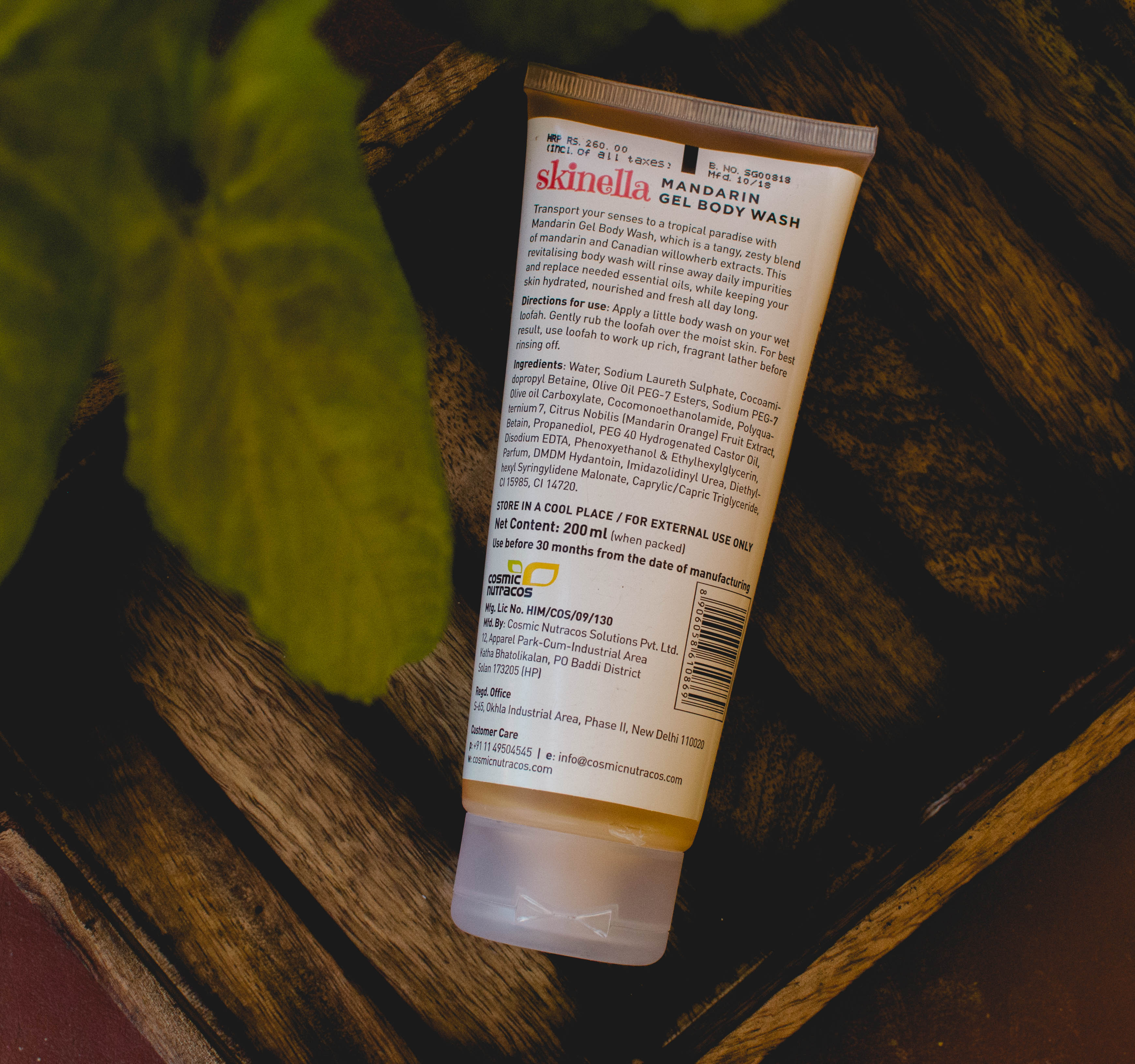 As I can already make out, the body wash comes in a gel form, a little product goes a long way. This product is suitable for all skin types. My body is dry most of the time and this product doesn't dry it out and provides long-lasting hydration because of the essential oils in it.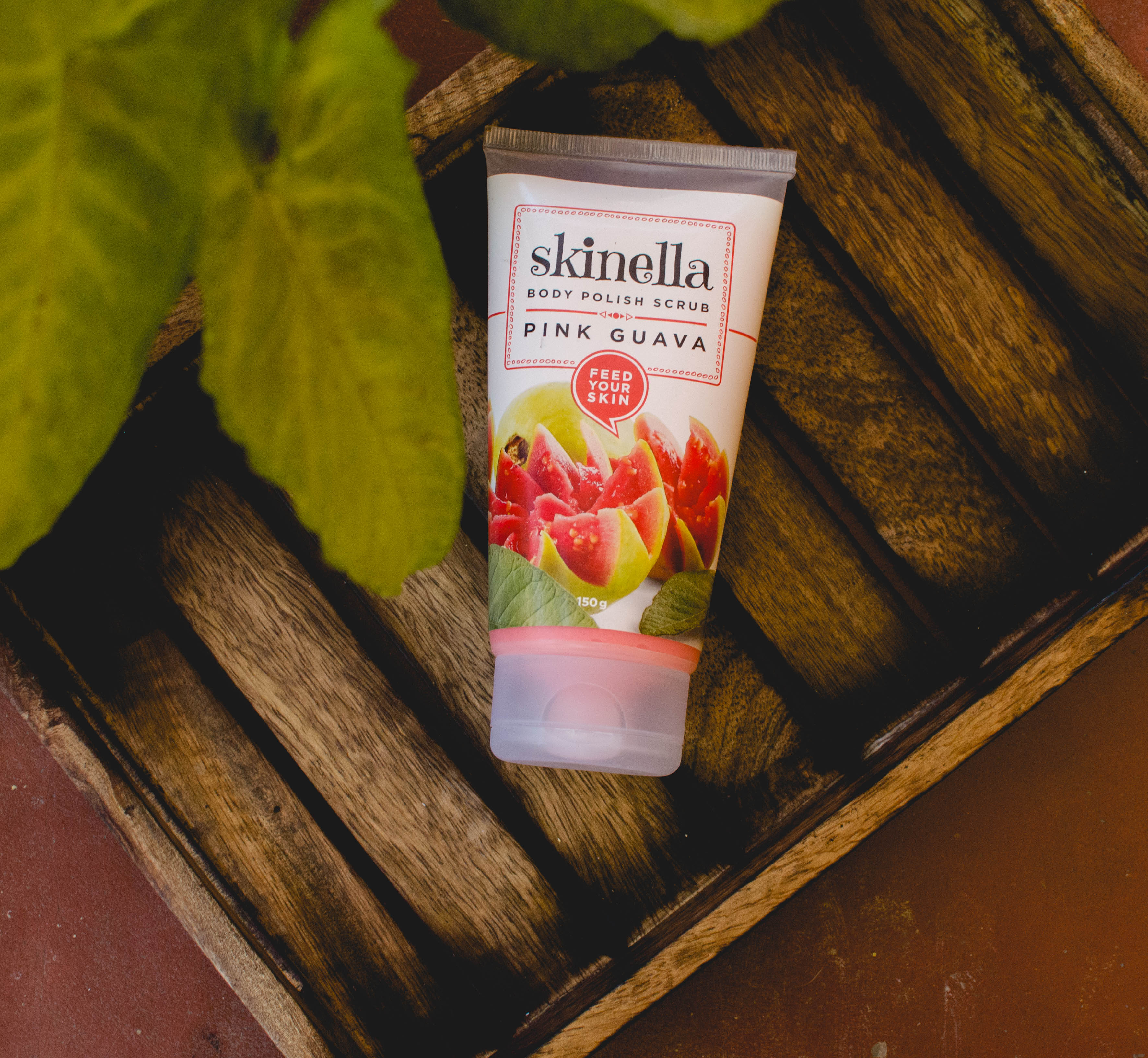 Price-₹285 for 150g (Buy here)
No matter what the season is, I love scrubbing my body. It doesn't only help me get rid of the dead cells but also makes me feel a lot fresher and my skin feels supple and smooth.  Skinella Pink Guava Body Polish Scrub is one of my favourite body exfoliators because it has very finely milled scrubbing particles that they claim to be real oink guava. It works very gently yet effectively on my skin. I hate scrubs that feel like wet sand on the body. I don't like exfoliating my body so much that it feels like ripping my skin off of my body. A mild scrub with tender particles works best for me.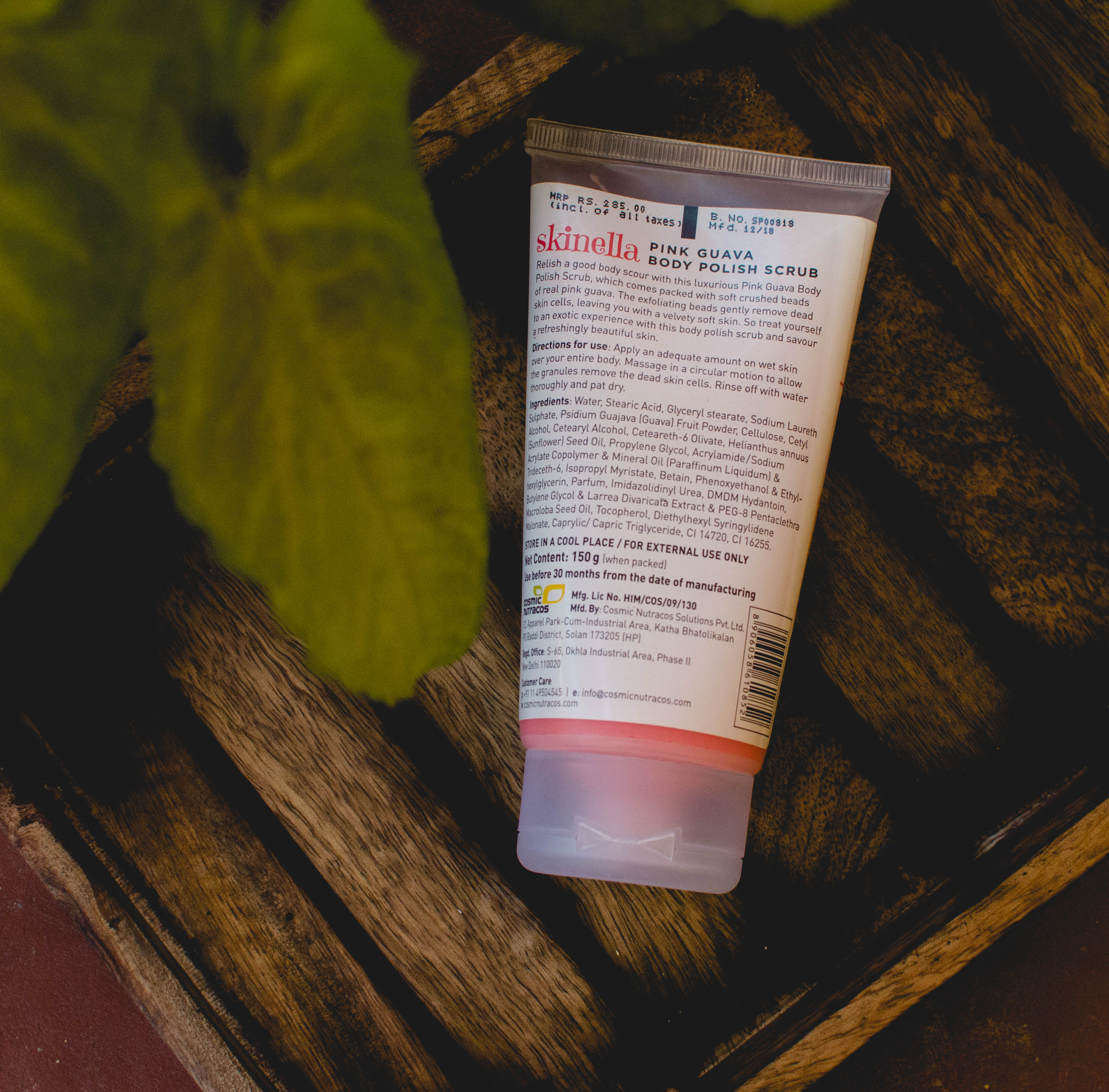 I am quite disappointed with the fragrance. It sounds like an exotic aroma but in reality, it doesn't. The smell is so faint that it almost smells like nothing.
This scrub doesn't dry out your skin. You don't feel the urge to apply body lotion right after the shower. This is hydrating to some extent.
Where to Buy Skinella Products-
Skinella products are exclusively available on Amazon.in. They are available in singles and also in kits and combos.
What I love about the brand Skinella, is that they provide the best results within budget. You don't get to try different exotic variants in such a little price.  Everyone can try their products from professionals to college students. Their products are 100% safe to use. I've also got three more products from their face care range. Feel free to let me know if you want me to review them as well.
Disclaimer- The products were kindly sent to me by the brand in return for an honest review.
---
That's it for today's post. I hope you found this article helpful. Make sure to share it with your friends and family if you did. Your comments encourage me a lot. So, pour in your thoughts in the comments. Subscribe to our Newsletter so that you get notified whenever there is a new post on the blog! Will talk to you in my next post. Till then, be happy and keep smiling! Follow me on Facebook, Instagram & Twitter and also Subscribe to my YouTube channel for beauty & fashion related videos and vlogs.