A blogger's job isn't as easy as it seems, especially that of a fashion and beauty blogger. It's not as perfect as it seems on social media. Behind every Instagram post, there is a lot of hard work, stress, and anxiety. If you are a fashion blogger, you cannot limit your creativity just by posing in pretty clothes. There is a lot more effort that goes in. One such obstacle is finding the perfect location. Finding a good location for the photoshoot is not necessary to become a successful fashion blogger, but it is important if you want your readers to get a visual reminder of your work. It also gives a nice element to your photos, makes them unique and ensures people never get bored of them.
Every serious fashion blogger is always looking for different locations for different posts and believe me, it's a struggle. I have recently started to take my work more seriously and decided to shoot on a different location, ditching my terrace. On the very first day of the quest, I could completely realize the struggle.
Amit (in case you didn't know – he's my boyfriend) and I recently decided to try out some different locations for my photos. It was an extremely hot day and we were out on a journey that had no destination. We were almost midway when I felt a little lightheaded because of the heat. Thank god, Amit had brought along a few bottles of the new 7UP Revive with him. A few sips of that helped me freshen myself up and I felt better.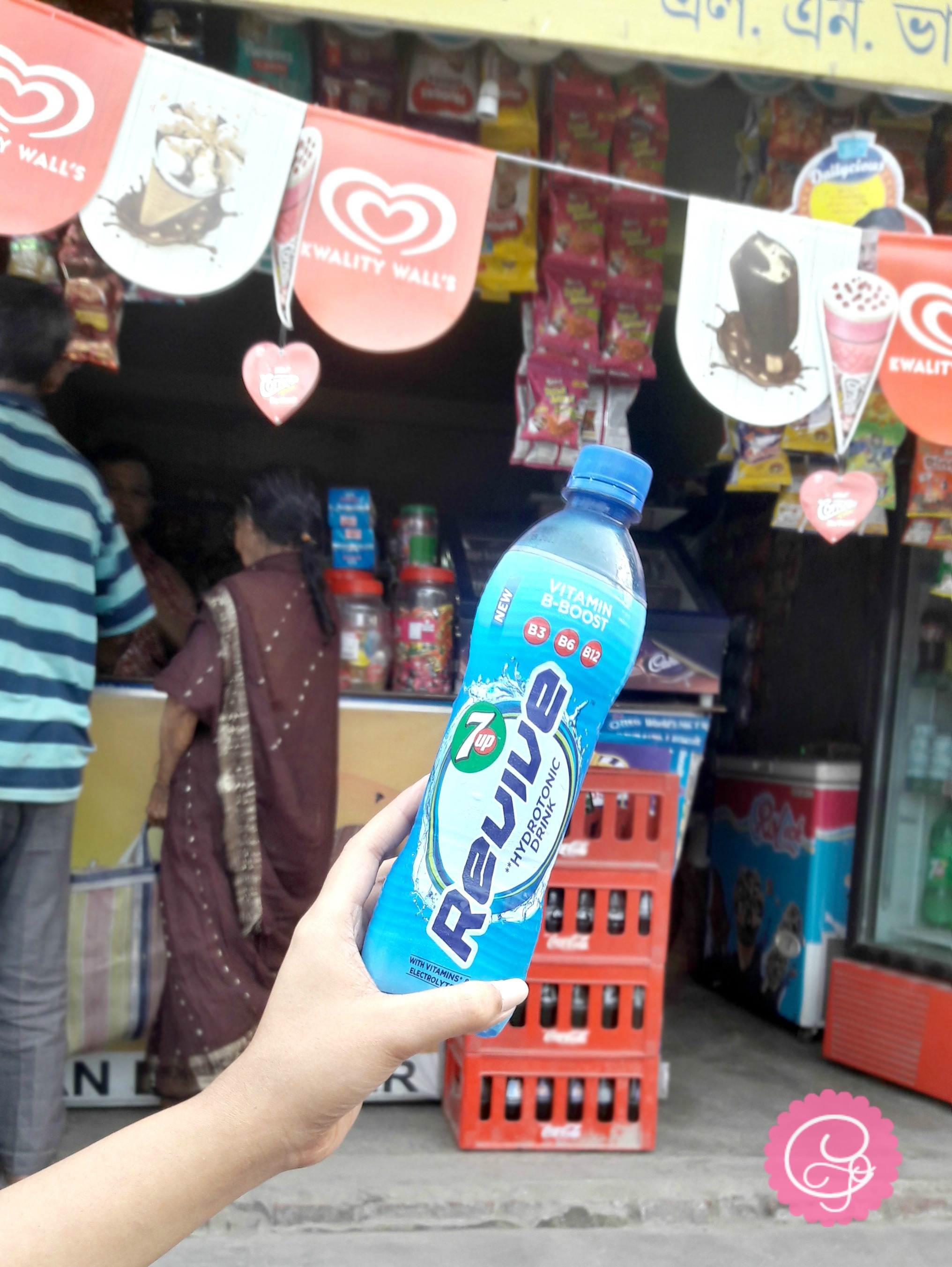 After two long hours of hunting, we found a few good locations. That two hours in the scorching heat took out every last ounce of my energy. I felt like sitting there on the ground no matter if I looked like a madcap or not. That's the time when 7UP Revive came to my rescue again. Gosh, what would I have done without it!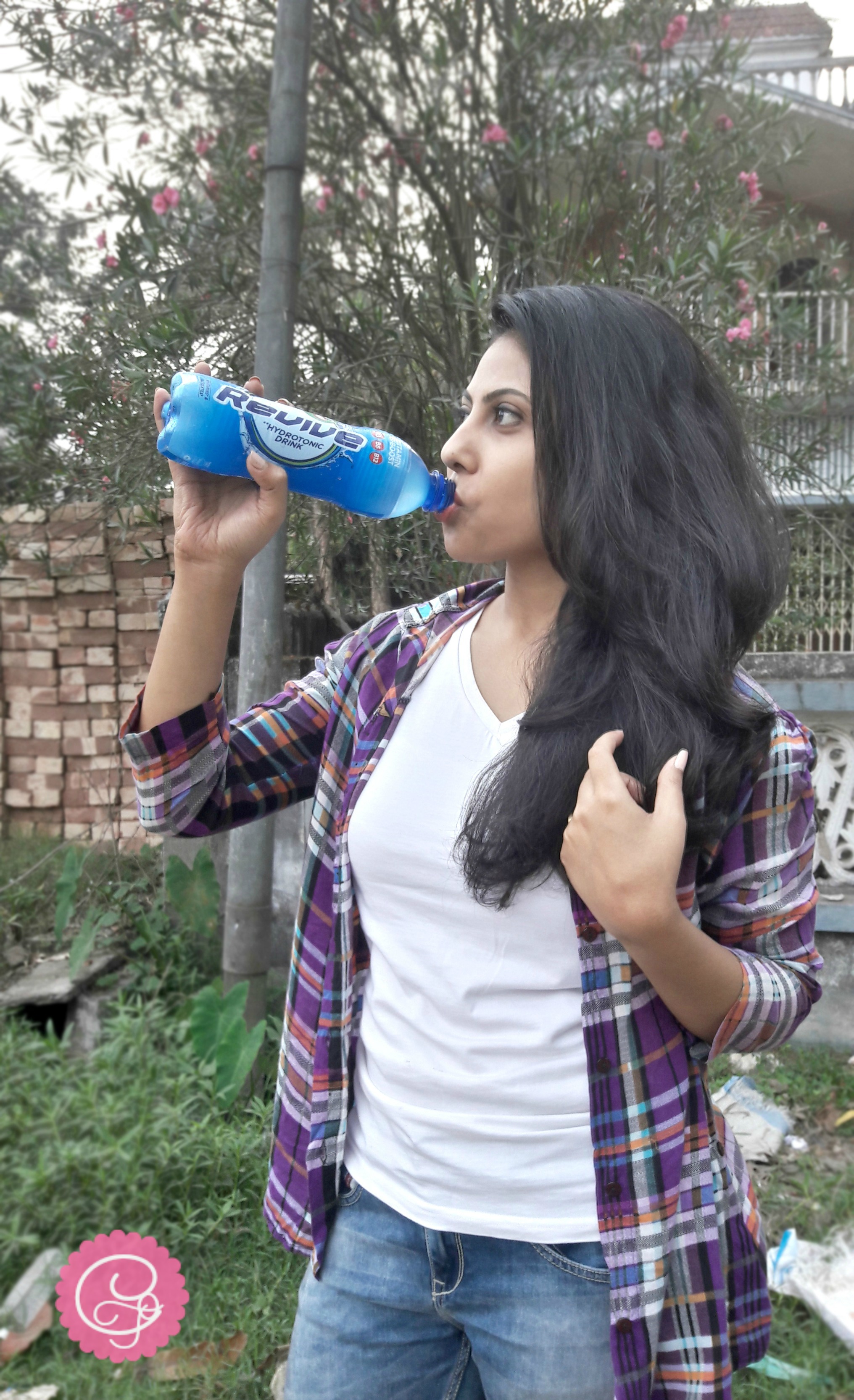 Next up was an ATM stop, as we needed cash since our favourite café doesn't accept cards. I do wish they become a little up-to-date! That day, the ATM was overcrowded and we had to wait outside for about 15-20 minutes. We stood in the sun while the heat baked us again. We looked for trees to take refuge under but failed. People, do not cut trees down! PLEASE. Amit was all sweaty and hot (and not in a flattering way!) when Captain 7UP Revive was back on duty! This drink is a saviour!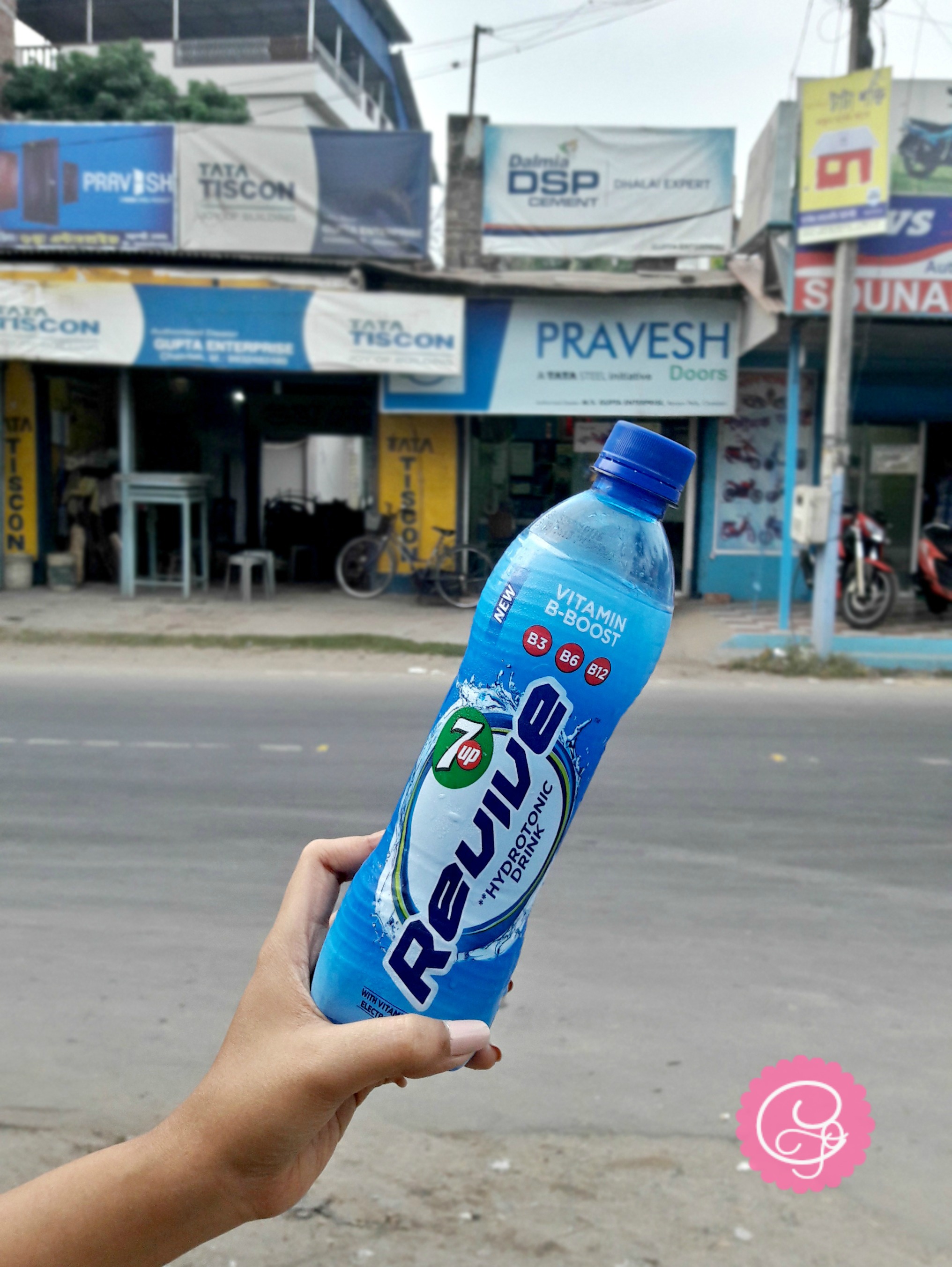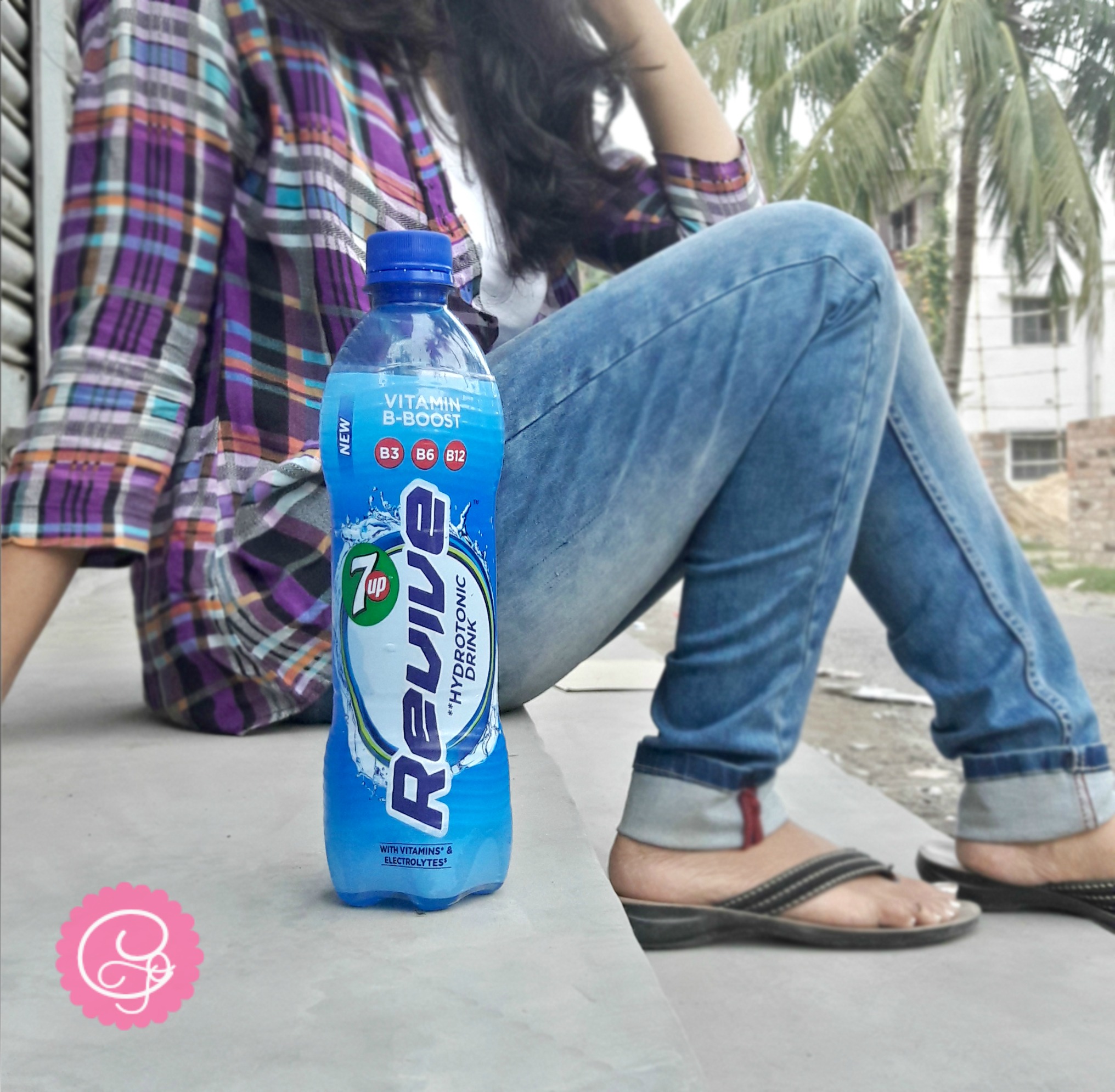 We have been loving 7UP Revive ever since we tried it during one of our movie dates. The cafeteria at the theater stocked them. Since then, we have never bought any other beverage at the movies. I personally hate carbonated drinks, so it took me no time at all to fall in love with 7UP Revive. It tastes delicious and contains Vitamins B3, B6, and B12 that play an important role in energy metabolism. It also helps replenish essential electrolytes that our body loses when perspiring too much.
Overall, I think it is a great drink for summers. If you are carrying a bottle of 7UP Revive, you are sorted for the day. I would highly recommend everyone to try this drink at least it once!
---
That was it for today's post. I hope you found this post helpful. Make sure to share it with your family and friends if you did. Pour in your thoughts in the comments. Your comments encourage me a lot! Do subscribe to our Newsletter so that you get notified whenever there is a new post on the blog. Will talk to you in my next post. Till then, be safe & keep smiling! Follow me on Facebook, Twitter or Instagram for regular updates. Add me on Snapchat for more fun and a sneak-peek of my life.
Disclaimer: Sponsored but the views expressed are my own.