Hi, everyone! Today's post will be a little different from the ones that I usually do. This would be a restaurant review. Last month, I went to TGI Friday's, a famous restro-bar that serves mouth-watering Tex-Mex/American food. Those who follow me on Snapchat and Instagram must already know that. I was accompanied by my sister Sohini and my fellow blogger/best friend/sister Kinkinee. You guys should definitely check out her blog Gupshup Avenue. She has some amazing fashion and food related posts on her blog.
We already had a table booked for us. Upon reaching there, we were welcomed and seated by an attendant. Then we were handed with the menu. Our server told us about their ongoing offers and promotions. TGI Fridays is known for their varied range of exciting deals. They have deals on food and drinks like Happy Hours and Rs 77 Menu. Happy Hours is a buy 1 get 1 free deal on all drinks everyday from 5pm-8.30pm. Then there is Rs 77 Menu in which you can get exciting new cocktails & straights (including appetizers) for Rs 77 each. Isn't it cool?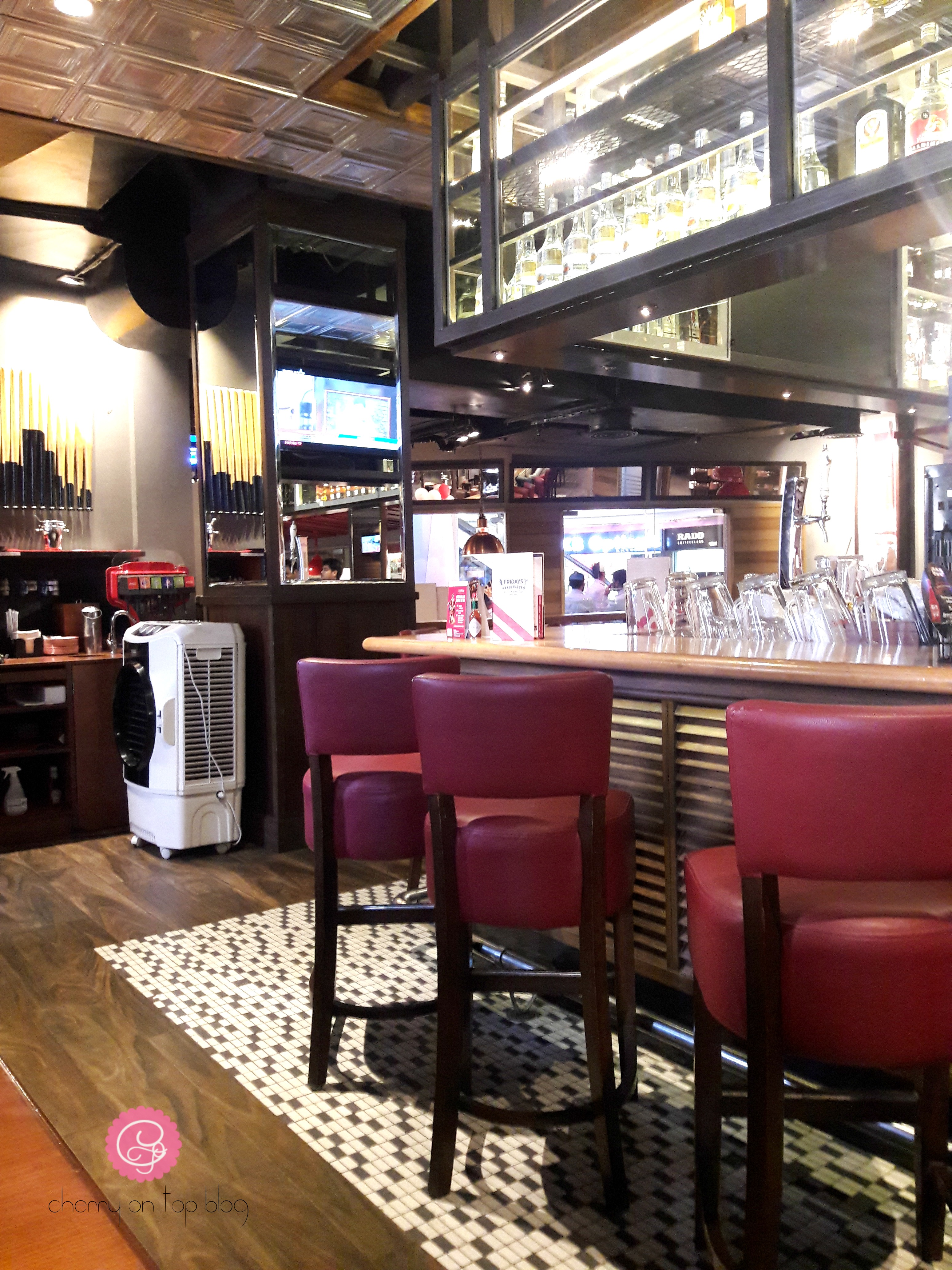 When we visited TGI Fridays, there were two new offers going on. One was the Endless Food and Drink offer and another was Frank's Red Hot Menu. We decided to order our starter from the latter and main course from the regular menu. So, we ordered Frank's Red Hot Chicken Wings for starter and for the main course we ordered two items- Cajun Chicken and Shrimp Pasta for me and Fish n Chips for Kinkinee and my sister. We had also ordered soft drinks and lemonade.
Frank's Red Hot Chicken Wings @ TGI Friday's, Kolkata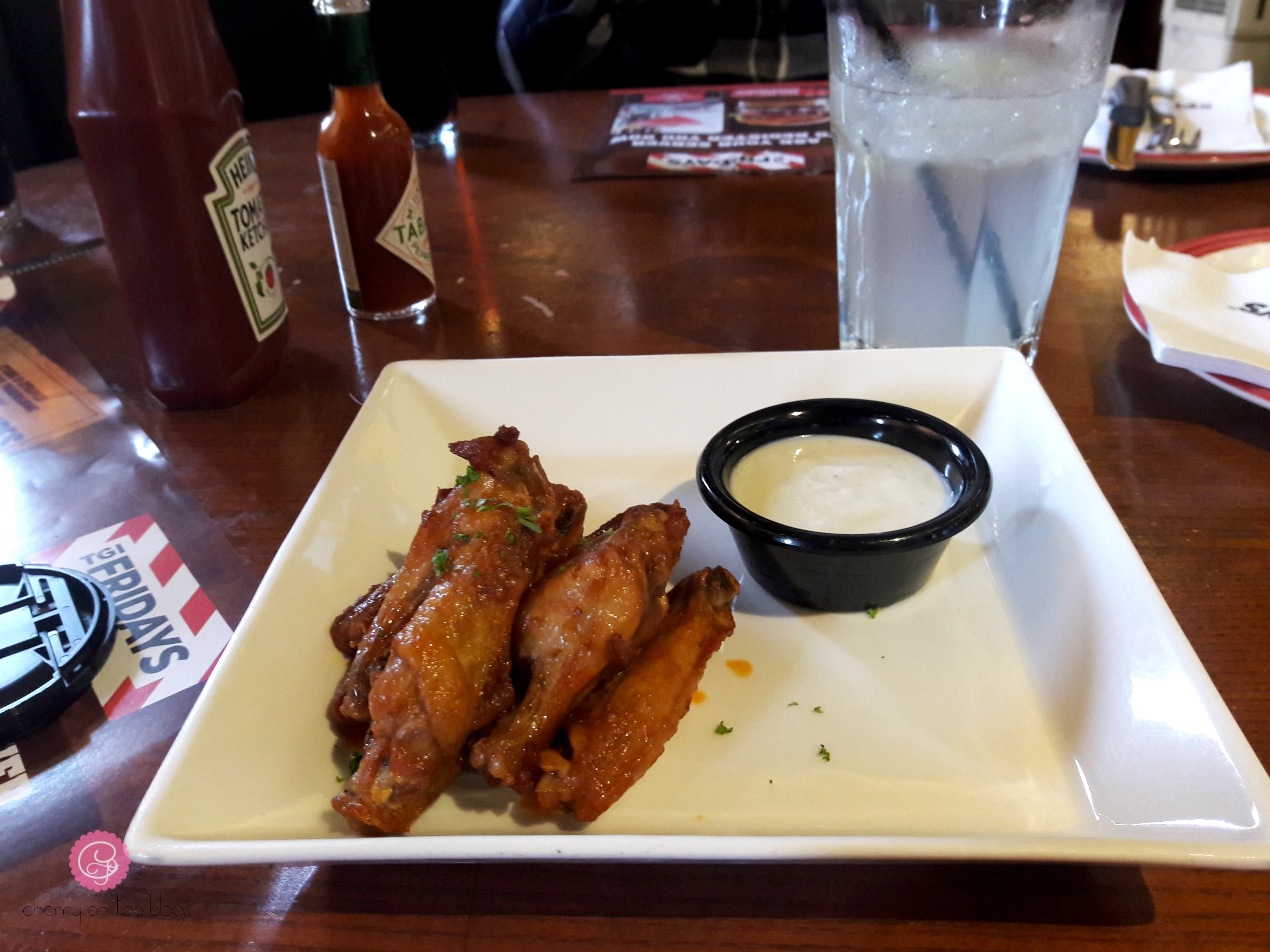 Price- 6 pcs for Rs 350/-; 12pcs for Rs 665/- (excluding taxes)
When we ordered this we had a feeling that it might be too spicy (that phrase 'red hot' is scary!) but it was not like that. The chicken pieces were tender and succulent. There was the perfect balance of spices and the red hot sauce added a bit of kick. The wings were topped off with crisp celery sticks and bleu cheese dressing. They served it with tartar sauce.
Cajun Chicken and Shrimp Pasta @ TGI Friday's, Kolkata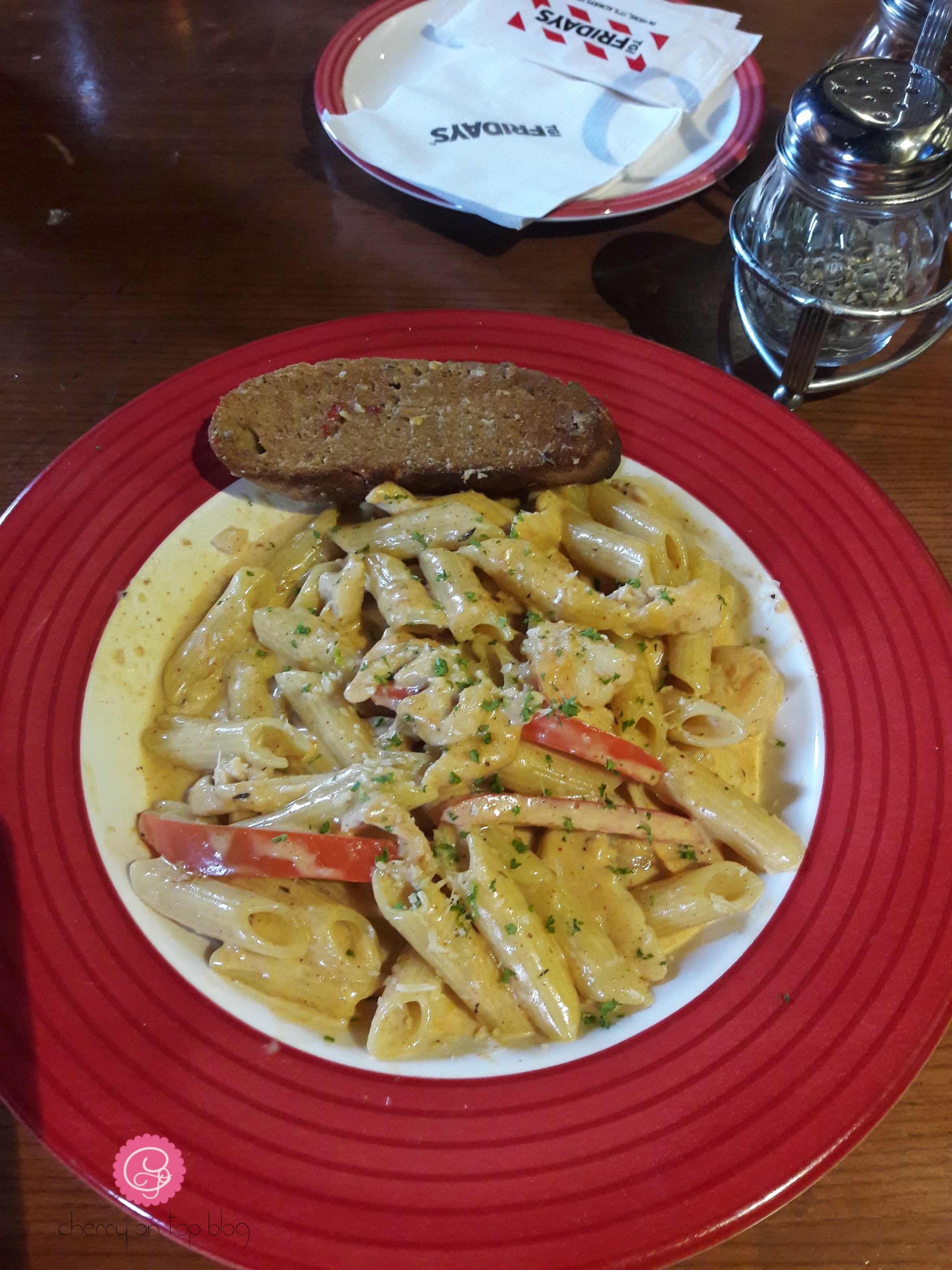 Price- Rs 550/-
The chicken and shrimp in this dish were juicy, tender and perfectly cooked. The pasta was cooked with sautéd red bell peppers in creamy Cajun Alfredo sauce. They top it off with Parmesan cheese and green onions. You can choose your own pasta. I chose Penne.
Things to keep in mind: Their portions of food are quite big. Remember this before ordering.
Overall, I had a great time there at TGI Friday's. I wasn't feeling well that day so I couldn't enjoy my food. Definitely looking forward to my next visit. I would like to try their desserts as well.
This place is perfect for hanging out with your friends accompanied by delicious food and best cocktails. The restaurant has a very rustic and retro pub type of look to it, but at the same time, it looks very contemporary. The seating arrangement is very nice. It adds to the comfort that this place has to offer. The tables are well lit. Check out their website for more info.
What is your favourite dish to order at TGI Friday's?
---
That was it for today's post. I hope you found this review helpful. Make sure to share it with your family and friends if you did. Pour in your thoughts in the comments. Your comments encourage me a lot! Do subscribe to our Newsletter so that you get notified whenever there is a new post on the blog. Will talk to you in my next post. Till then, be safe & keep smiling! Follow me on Facebook, Twitter or Instagram for regular updates. Add me on Snapchat for more fun and a sneak-peek of my life.
Disclaimer: I was invited by TGI Friday's, Kolkata to try their food and service in exchange for an honest review.