If you guys follow my blog regularly then by now you have known that I am a sucker for organic and handmade skincare. I am up for anything that has to do with organic and natural ingredients. I found they work the best for my skin. A lot of you had requested me to review more organic products on my blog so, here I am with another new brand. Today, I will be talking about Imiana House African Cocoa Butter Soap.
About Imiana House
Imiana House is a brand that I found out recently when they approached me for an honest review of their products. I quickly went through their website and found out that they excel in making different luxury handmade soaps, skincare items like serums, body butters, moisturizers, raw butters and even fashion jewellery too!
All the products made by Imiana House are 100% pure, vegan, organic and cruelty-free.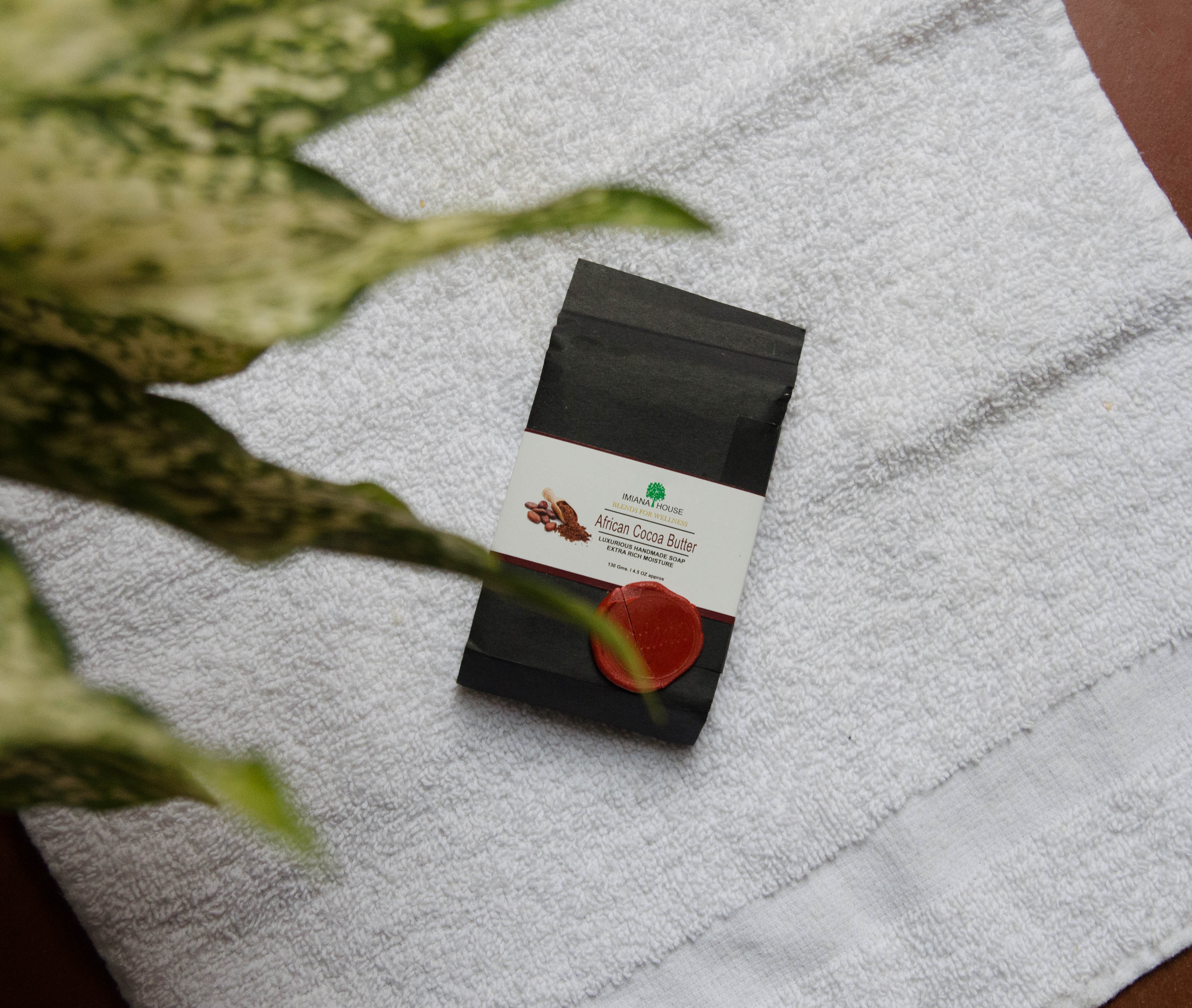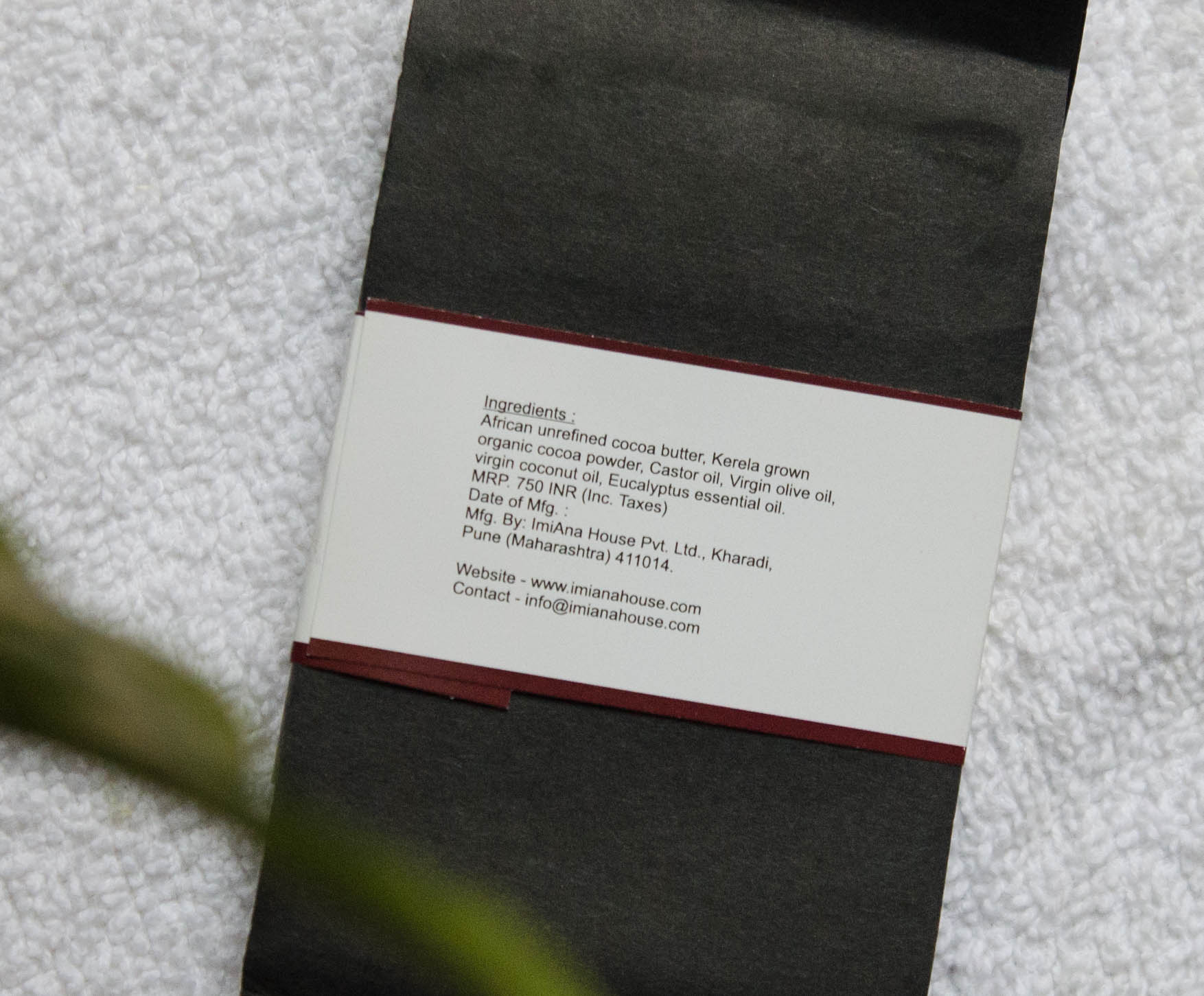 About Imiana House African Cocoa Butter Luxurious Handmade Soap
Price- Rs 750/- for 130g
Description-
African Cocoa butter with virgin coconut oil , castor oil and olive oil. Made with African Cocoa butter as main ingredient and pure virgin coconut oil. Cocoa butter is very effective anti-ageing agent. It naturally soothes and heals sensitive and dry skin.Cocoa butter is especially rich in vitamin E and helps create a protective barrier on the skin.

coconut is one of the true wonder plant .It contains healthy fatty acids require for healthy skin and hair.Lauric, Capric, and Caprylic Acid – These fatty acids from the coconut are antimicrobial agents.

Coconut oil's antifungal properties protect skin, heal damaged skin making it soft and supple.

Olive oil aka. jetun ka tel is a boon for for skin . It is a great anti-oxidant , Antioxidants may help protect the skin from premature skin aging and vitamin E present in olive oil has anti aging benefits because it helps restore skin smoothness and protects against ultraviolet light.

Castor oil has anti-inflammatory properties hence good for treating sun-burn .Castor oil also stimulates the production of collagen and elastin which delay the appearance of wrinkles and fine lines.

Kerala grown organic cocoa helps to renew and firm new skin cells, promote healthy skin tissues, and it also helps promote healthy cell development.
My Experience with Imiana House African Cocoa Butter Soap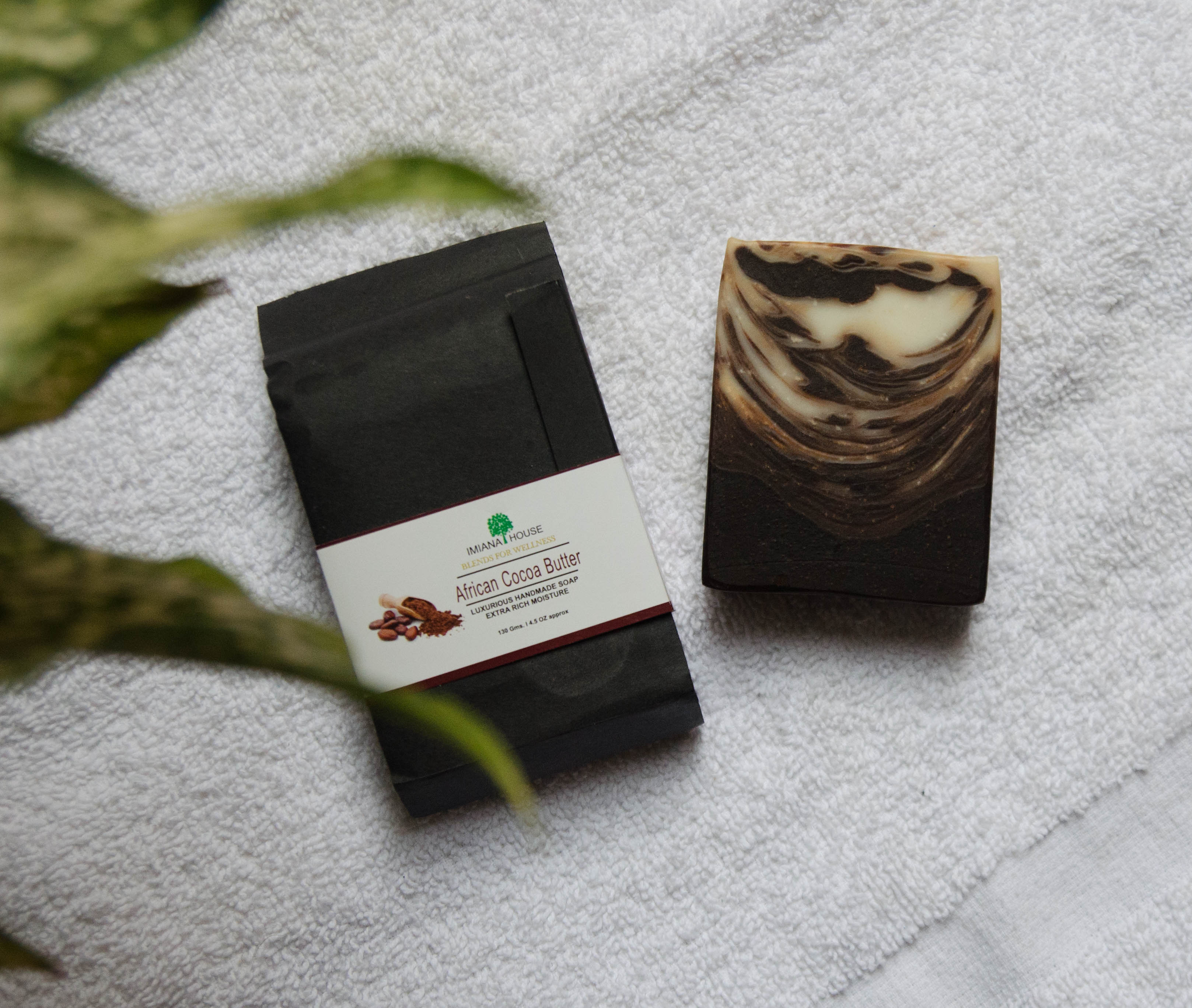 My body feels very, very dry during winters so, I need to choose my bath products really wisely. Recently, I got to try the African Cocoa Butter Soap from the brand called Imiana House. I have been loving this soap lately. Here are the reasons for that-
Imiana House African Cocoa Butter Soap is free of chemicals, artificial fragrance and synthetic colours. It is made of 100% natural and pure essential oils which is a big YAY for me! It's introduced as a luxurious handmade soap in their website and the packaging does justice to it. The black paper packaging with a red seal gives it a very luxurious look with minimalism.
Imiana House African Cocoa Butter Soap is a dark brown coloured product with white marble effects on it. When I first sniffed it, it smelt like spices. I expected the aroma to be of chocolates but it wasn't. The fragrance is very mild as they do not use any artificial scents. This soap is not something that will fill your bathroom with some exquisite aroma.
The soap lathers up really well. It cleanses your skin deeply yet it doesn't dry it out. It is suitable for any skin type. The soap lasts for a good amount of time. You can even cut the soap in half, use one half and stock the other. The size of the soap is pretty big.
The only downside, I think, is the price of the product. I understand that they are made of exotic, pure and natural ingredients but it is quite a big amount.
These soaps come in a variety. Check out their website for more.
Have you ever tried this soap?
Disclaimer- Product sent by the brand in exchange for an honest review.
---
That was it for today's post. I hope you found this post helpful. Make sure to share it with your family and friends if you did. Pour in your thoughts in the comments. Your comments encourage me a lot! Do subscribe to our Newsletter so that you get notified whenever there is a new post on the blog. Will talk to you in my next post. Till then, be safe & keep smiling! Follow me on Facebook, Twitter or Instagram for regular updates and also Subscribe to my YouTube Channel!