'Take care of the body. It's the only place you have to live'- this simple little quote by Jim Rohn continues to hold its own decades after it was said. Maintaining a sound body is indeed something whose importance can't be overstated. At the same time, it can be a gruelling task which demands the perfect workout outfits. So, this summer, just pull your hair into a bun, get into the sporty groove and hit the gym looking like a million dollars. Here are five of the most perfect outfits for exercise that speak to both comfort & style:
Track-pants & T-shirts
Kick up your cardio in track-pants and breezy crop t-shirts. Go for fabrics that are soft on the skin, non-irritable, breathable, and versatile such as bamboo pulp, polyester, nylon, polypropylene, and spandex among others. The reason for using these lightweight fabrics is that they wick away sweat. Make working out a fun affair by choosing striking colours such as fluorescent pink, electric blue, and deep plum. Printed track-pants look great with solid T-shirts and vice-versa. Set a target & challenge yourself every day!
Playsuits
Playsuits are a type of jumpsuits for women which can be worn for a simple yet stylish look during workout sessions. Go for attractive and unique styles of workout playsuits such as open back cross strap jumpsuits, sleeveless backless bandage cut-out mesh playsuits, and catsuit cosplay playsuits. These are great outfits for your treadmill work-out and weight training sessions.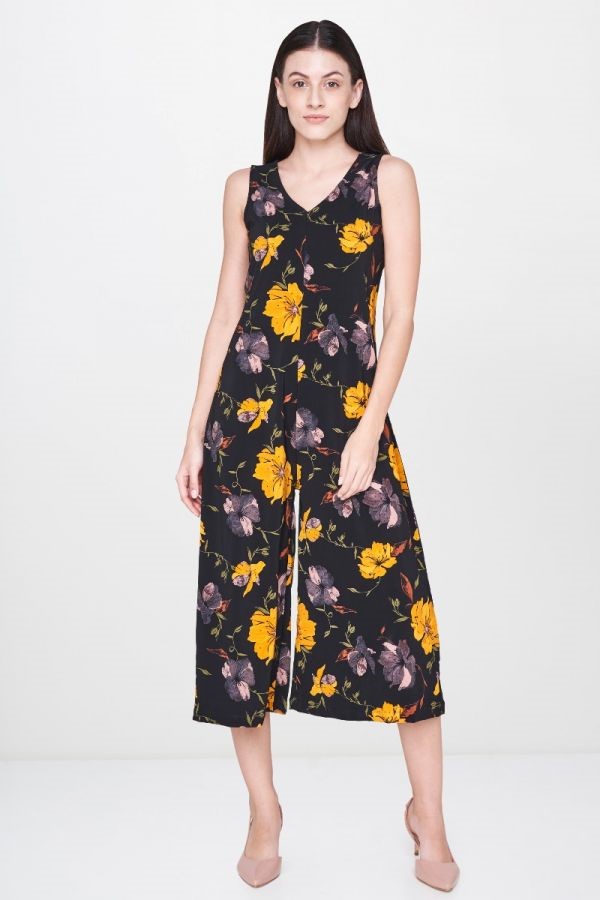 Tube Tops & Shorts
Exercising in unusual, chic clothes not only boosts your confidence but also gives you a chance to flaunt your hard-earned figure with aplomb. Tube tops and shorts are a distinctly edgy combination, be it for regular gym workout or yoga. Good-looking and comfortable, this sartorial duo is sure to lend oodles of oomph to the wearer's look. Perform, feel and look great with tube tops in vivid colours and high-rise shorts that will make you stand out of the crowd.
Kurta and Tights
For those with a more restrained sense of style, and those who do not like to really show off their body, the best option is to don a kurta and pair of leggings or jeggings. While the gym or jogging track may not be a fashion show or fancy get-together, you shouldn't let clothing consciousness come your way. When you go to the gym or perform yoga, it's best to wear kurtas for women that come in plain as well as printed designs. Soft, three-quarter sleeve kurtas made of cotton and lycra leggings will give you plenty of comfort, flexibility, and inhibited elegance while exercising.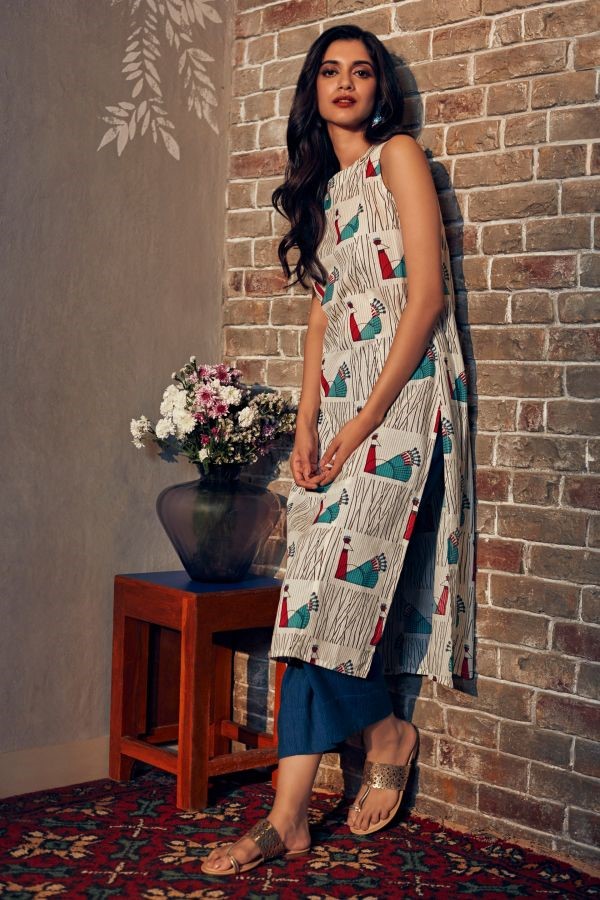 Tank Tops and Capris
Burn up the sweat with trendy tank tops and capris. The best thing about this outfit is that it is comfortable and super-stylish at the same time. Just make sure that the tank top has a snug fit and the capris are loose, in order to give your body the perfect balance of attractiveness and comfort as extremely tight clothes, while appearing stylish, are considered unhealthy for the body (particularly while exercising).
The best workout clothes are those that conceal your flaws while highlighting your assets. Make fitness a habit with these chic workout ensembles and inspire others to do the same!
---
That's it for today's post. I hope you found this article helpful. Make sure to share it with your friends and family if you did. Your comments encourage me a lot. So, pour in your thoughts in the comments. Do subscribe to our Newsletter so that you get notified whenever there is a new post on the blog! Will talk to you in my next post. Till then, be happy and keep smiling! Follow me on Facebook, Instagram & Twitter and also Subscribe to my YouTube channel for beauty & fashion related videos and vlogs.