Holidays are right around the corner and I know a lot of you are still making your Holiday Shopping list. Well, I am still trying to recoup my impulsive expenses during the time of Diwali but I am also looking for some new clothes for me and also for some of my closest ones as gifts. Recently, I came across a website called African Mall and was excited to see their huge collection of crop top, co-ords and trendy dresses. Today, I am going to share some of my favourites with you guys.
Co-ord sets are quite popular these days and to be very honest, they look super cool as well! Be it two piece skirts set or matching sets, I am up for both as I have never tried any of them and badly want to have them in my wardrobe.
For the first set, I have chosen this black side ribbon long sleeve jacket and pants set which looks absolutely stylish and classy. This outfit alone can jazz up your everyday look effortlessly. The colourful ribbon detailing on the sides adds a little oomph to the outfit. You can dress it up with some red booties or dress it down by pairing it up with loafers or espadrilles. Both of them would complement the outfit a lot.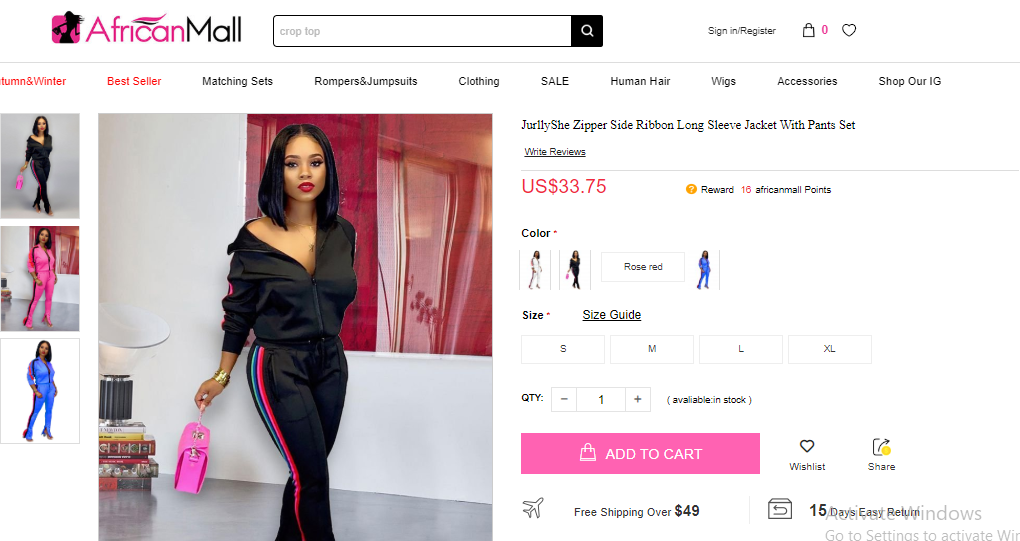 For the second one, I went for a skirt set that has a long sleeves top and a mini skirt. How cool and sporty does it look! If you are not comfortable enough with a crop top, you can wear a tank top or cami underneath. To spruce up the outfit a little bit, wear a neon tank top and it will look so much more attractive.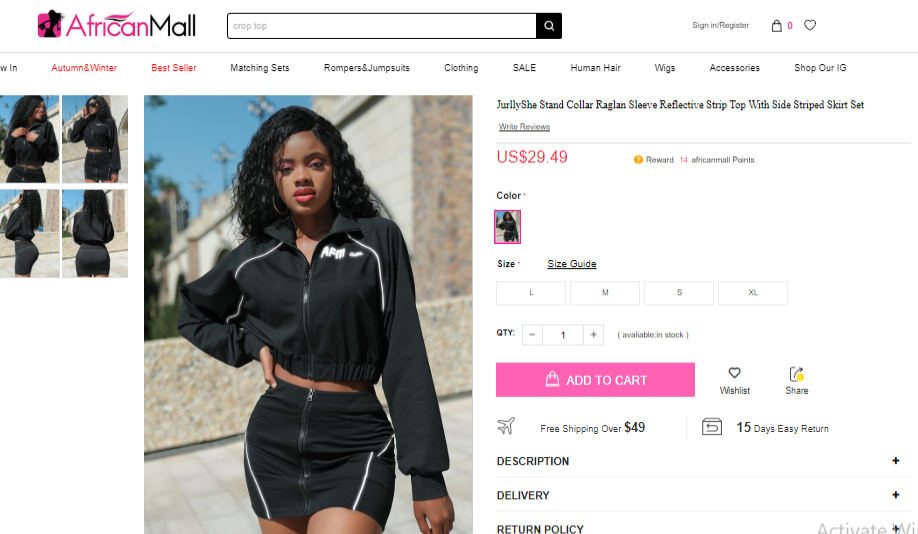 Next on my wishlist were their jumpsuits and rompers. To be very honest, both these styles are totally new to me. I have never worn a jumpsuit or a romper before. I am more of a 'jeans and t-shirt' kind of a girl. This time, on this festive occasion, I wanted to step out of my comfort zone and try outfits I have never tried to have always been sceptical about. So, this time, I am keeping these items in my fashion wishlist.
For the first outfit, I chose to start with a romper. This snake print romper is a great option for those who want to look stylish effortlessly. This type of prints actually makes the entire look very rich without much styling. A good print of pattern reduces the effort and cost of accessorizing. This outfit can be worn to a party. I am looking forward to styling this with a statement purse and chunky knee-high boots.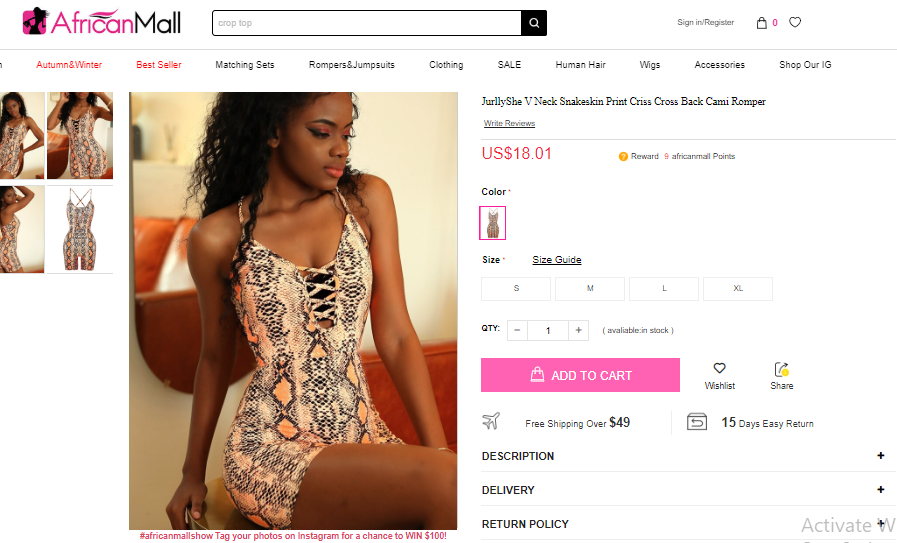 For jumpsuits, I have picked up this one. This shiny grey off the shoulder jumpsuit looks very attractive and sensuous. You can most definitely wear it to a party and your outfit will be a conversation starter. I'll style it up with chunky black boots and huge golden hoops. If you are wild enough, you can also jazz this outfit with neon accessories.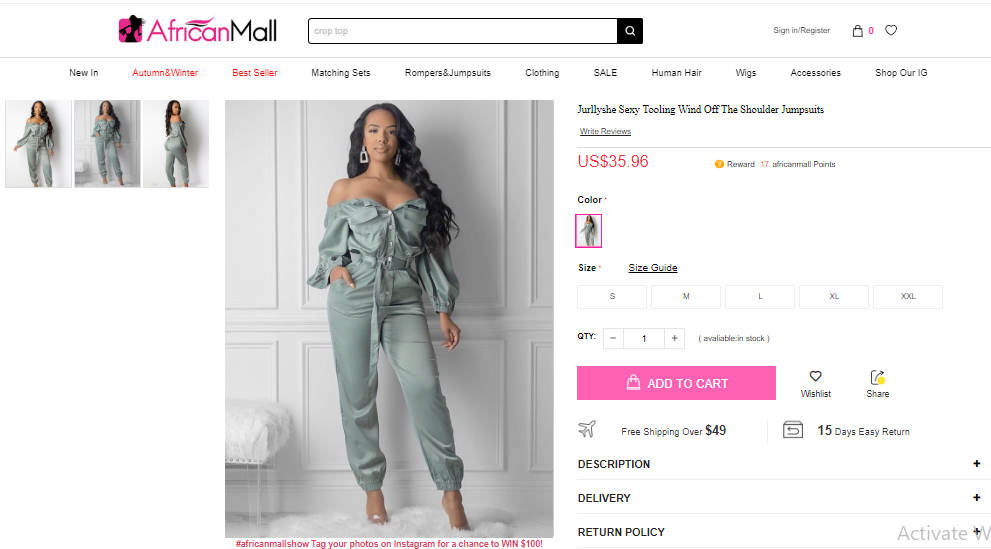 These were some of my picks from AfricanMall.com. I hope you will like their collection because I definitely did. Also, let me know how do you like my wishlist. See you soon in my next post!