Today, I am going to review an item from my favourite skincare products. It's a face and body scrub from Fab India which I am loving at this time. I am not a serious skincare routine follower but I love scrubs, I feel it cleans my facial skin most effectively. I love how my skin feels after scrubbing it with this product.
Product Category: Scrub
Brand: Fab India
Price: 250ml for 100ml
Packaging: This scrub comes in a semi-transparent plastic tub packaging with a screw lid. It also has an extra white stopper lid to stop spilling out of the product. A label with name and ingredients list is stuck onto the tub.
Fab India Orange and Cinnamon Face & Body Gel Scrub
Fab India Orange and Cinnamon Face & Body Gel Scrub
Product: The product is a gel-like substance with a lot of finely milled granules which are claimed to be ground walnut shells. The consistency is just perfect- not too thick, not too runny. It has an intense orangey and cinnamon-y fragrance to it which lingers for a good time unless you tend to sweat a lot. The fragrance makes the bath very exotic and refreshing.
Fab India Orange and Cinnamon Face & Body Gel Scrub
Fab India Orange and Cinnamon Face & Body Gel Scrub
Fab India Orange and Cinnamon Face & Body Gel Scrub
Effect: Though it's inscribed on the label that it's a face and body scrub, but I feel it is only effective for the face. The consistency is certainly not proper for the body skin. It fails to scour out dirt and dead cells from the hands and the rest of the body as it is a bit too mild for that. It does a pretty good job for the face. The skin looks so smooth after the process that you can't resist your hands from touching the face all the time.
Ups:
Made of natural ingredients.
Soap free formula that doesn't dry out the skin neither it makes the skin oily.
Gel like consistency is convenient for applying.
Refreshing, exotic fragrance.
Doesn't irritate the skin.
Very mild formula that results in a gentle exfoliation.
Able to scour out dead cells and impurities effectively.
Downs:
Fails to work for the rest of the body.

All I have to say is- This is the best scrub I've used so far. It's inexpensive, natural and last but not the least, very effective. I am not at all satisfied with the result it gives when it's used on the hands or any other part of the body. It works really well on my combination skin without letting it dry out. It succeeds in retaining the natural moisture of the skin as it is completely soap free. The finely pound walnut shell doesn't tend to be harsh on the skin, it gently exfoliates it. The gel formula is always best for my skin.
My Rating- 4.6/5
Will I buy it again- Certainly!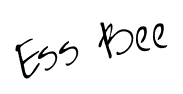 Did you like the review? Then, please share it on your social networks! Thanks a ton 🙂
Follow me on