Hello, everyone! Hope you are doing great. Today's post will be about skincare and I will be reviewing a  product that I have been loving lately. In this post, I will be discussing why I love it and want you to try yourselves. Today's product in the spotlight is the O3+ Eye Circle Cream. Before I went to the VLCC event I saw a lot of you have queries regarding under eye darkness, dullness, bags and fine lines. Since my VLCC experience post contained only cosmetological treatments, I thought I should share something that is within budget and available everywhere.
Price- Rs 385/- for 15g (Buy here)
Ingredients- Aqua, Glycerin, Hydrolyzed Rice Protein, Oxide Reductase, Hydrolyzed Glycine Soja (Soybean) Protein, Vitamin – C, Phenoxyethanol, Folic Acid, Ferment Extract & Sodium Hyaluronate, Perfume.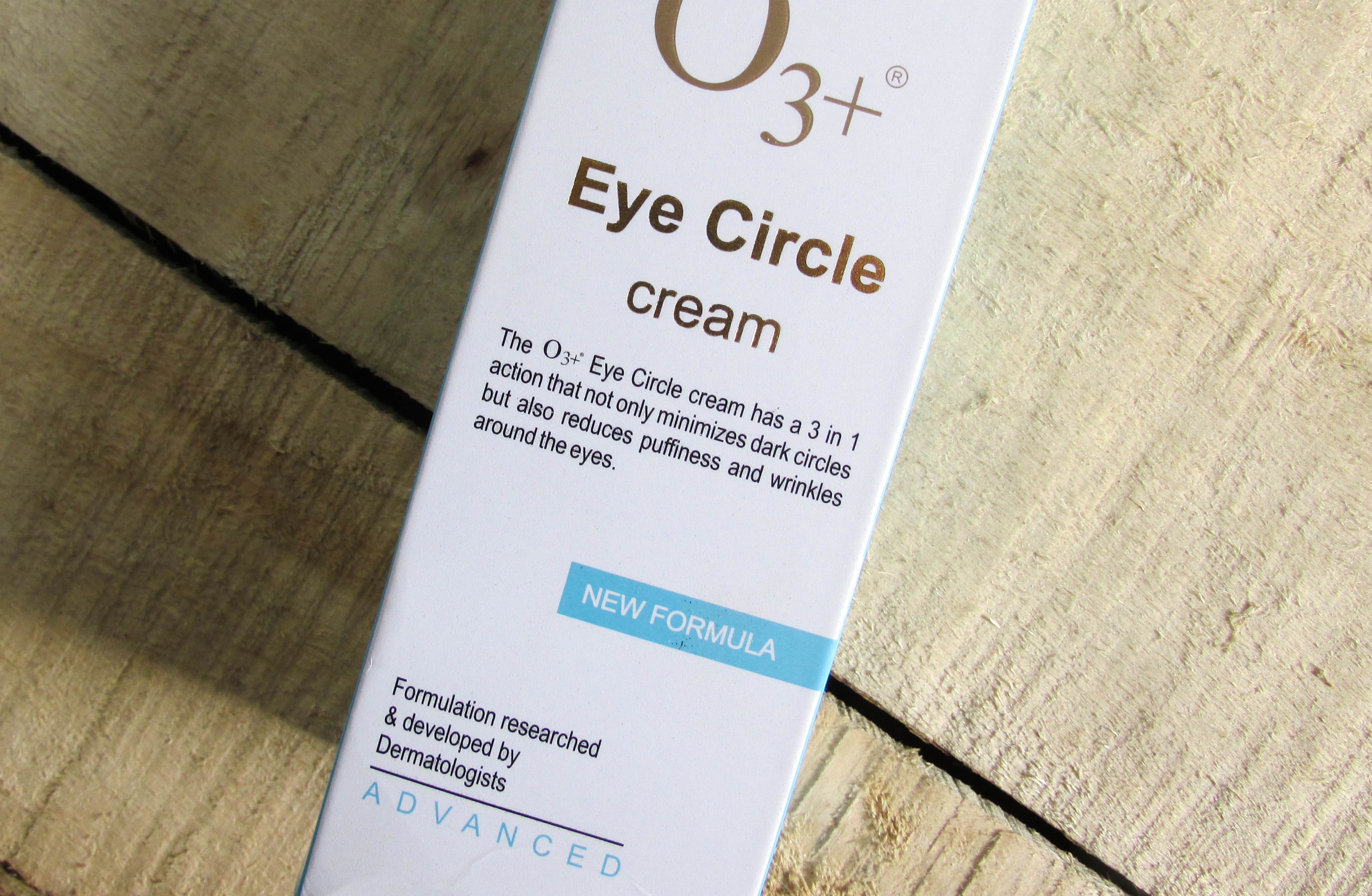 Description- "The O3+ Eye Circle Cream smooths the eye contour while lifting and firming the skin around the eyes. It deflates bags, reduces puffiness, smooths wrinkles, and fades dark circles leaving the eyes looking younger and more radiant.
Concern – Combatting dark circles.

Skin Type – All skin type.

Benefits – Fades dark circles, reduces puffiness & wrinkles.

How to use – Twice a day, apply in small quantity around the eyes."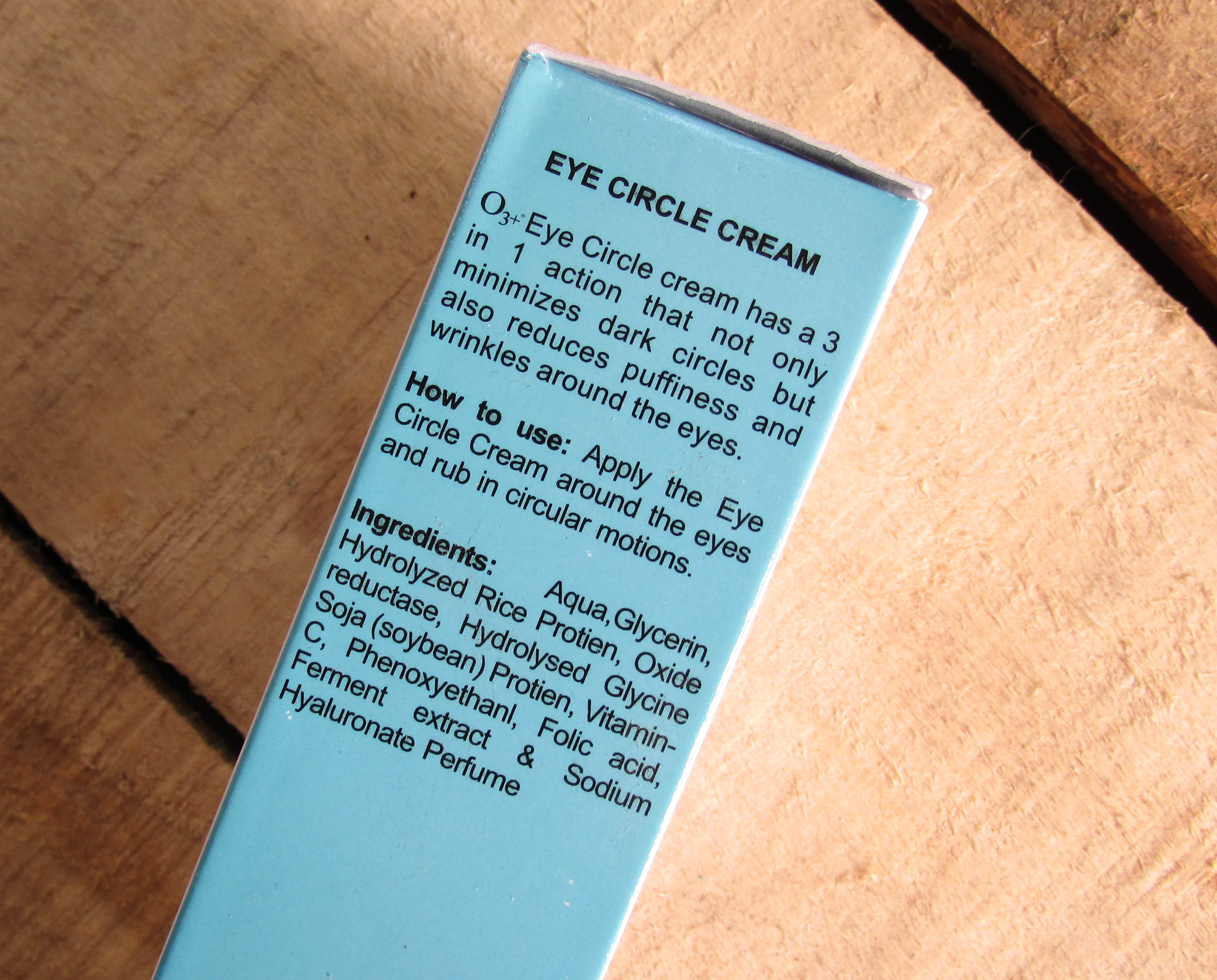 Before proceeding with my review, you guys should know the reason behind dark circles. So, you will get to know whether this product will work for you or not.
Reasons for Under-eye Dark Circles
There are various factors that cause dark circles-
Dark circles can be genetic,
it can occur due to lack of sleep and
sometimes the unclear bowel leads to dark under-eyes.
There are some other factors as well that we should take into consideration. Those are-
thinning of the under-eye skin,
deep-set eye type.
sometimes, there are medical issues also that cause dark under-eye.
Now, that you know the reasons, you can definitely determine your reason. If it's genetic then it's almost non-curable. If it's a medical issue then you need to see a dermatologist before buying any cosmetic product. If the problem is your deep-set eyes then again it cannot be cured. For other reasons, O3+ Eye Circle Cream can become your rescuer.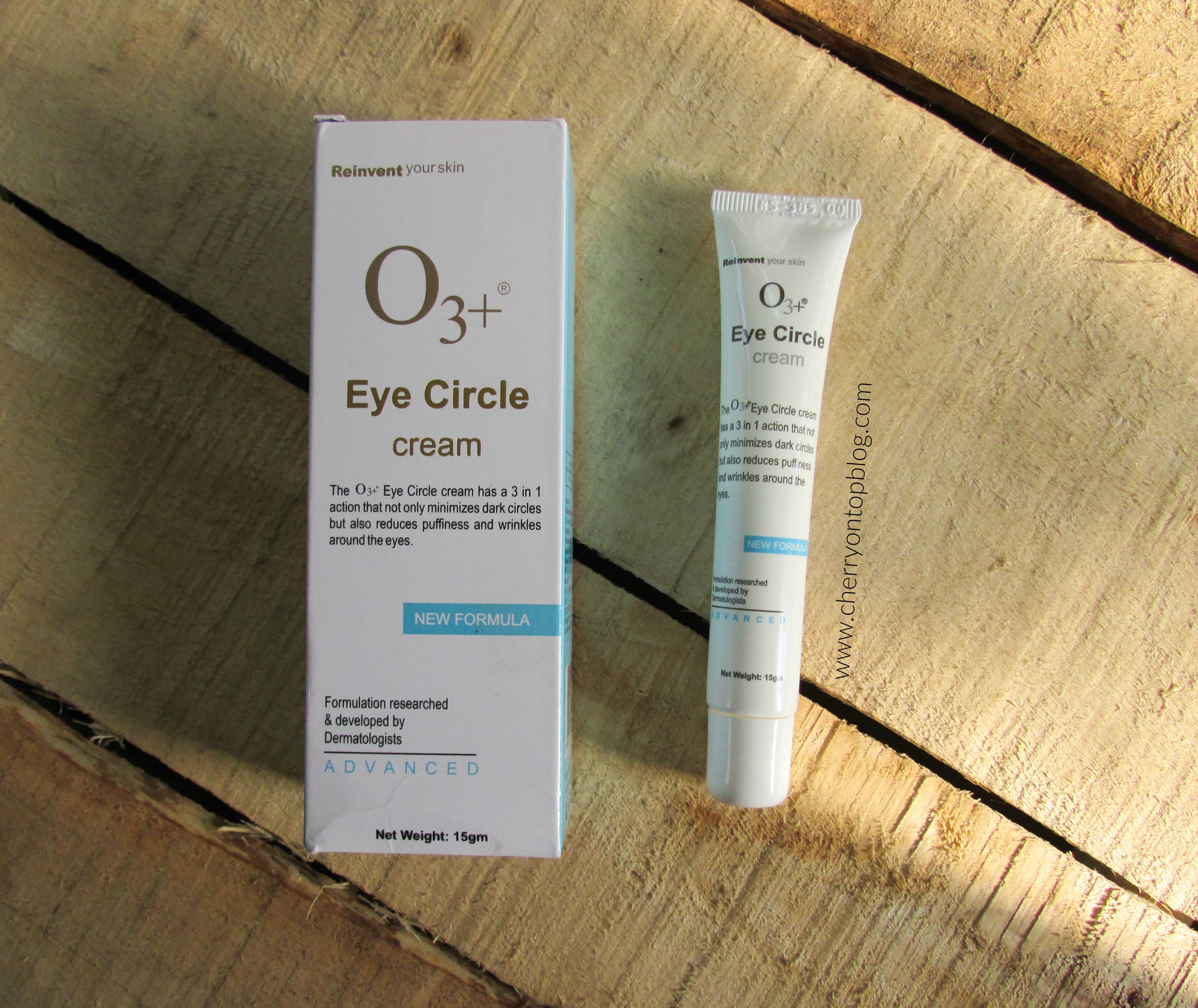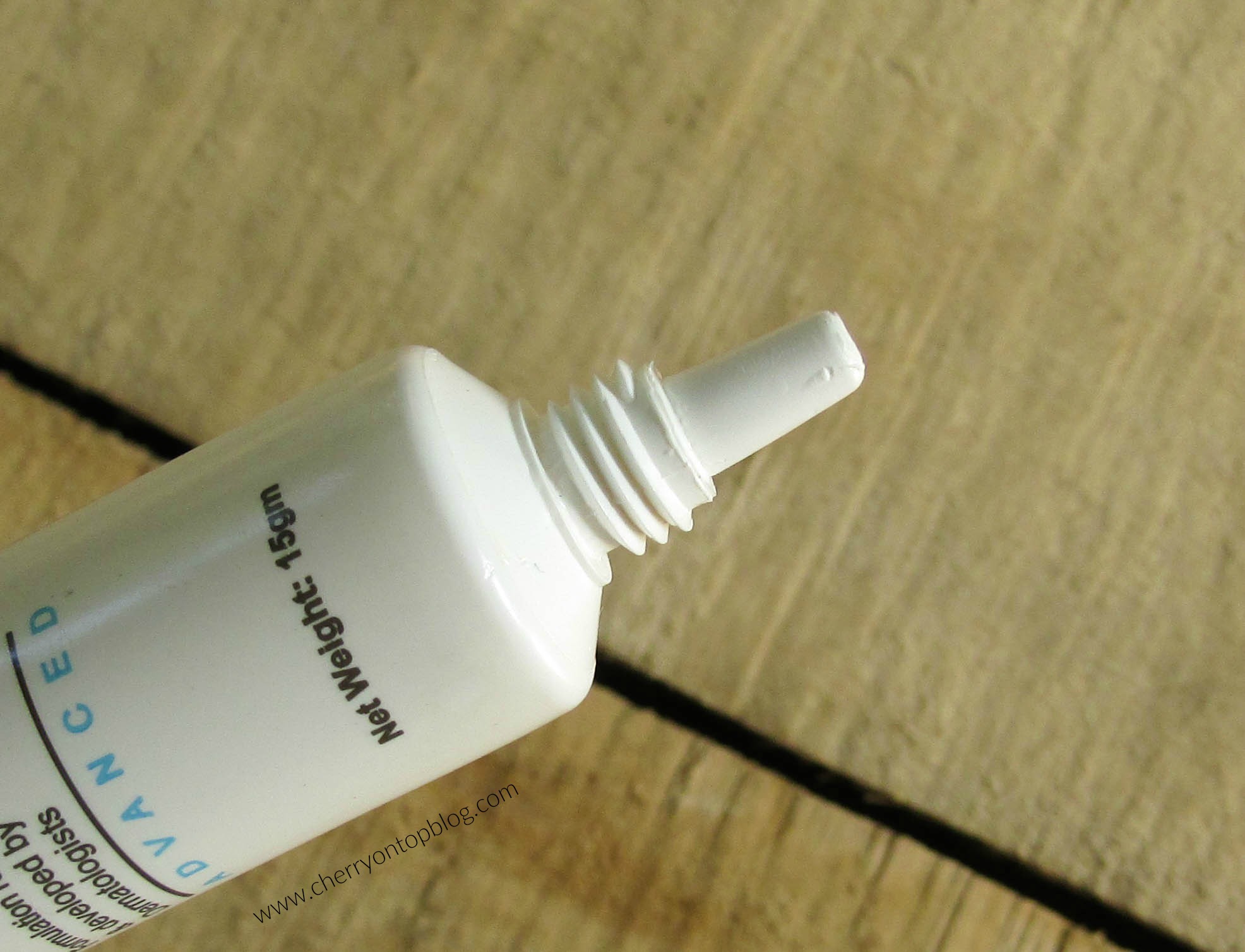 Packaging- O3+ Eye Circle Cream comes in a white plain carton and the product is housed in a plastic tube with a tapered nozzle-type mouth. All you need to do is to squeeze the tube to let out the amount to need. The narrow outlet makes sure you don't squeeze out too much product. The packaging, in my opinion, is sturdy, easy to carry in your purse and travel-friendly. The sleek and slender white packaging is definitely very impressive.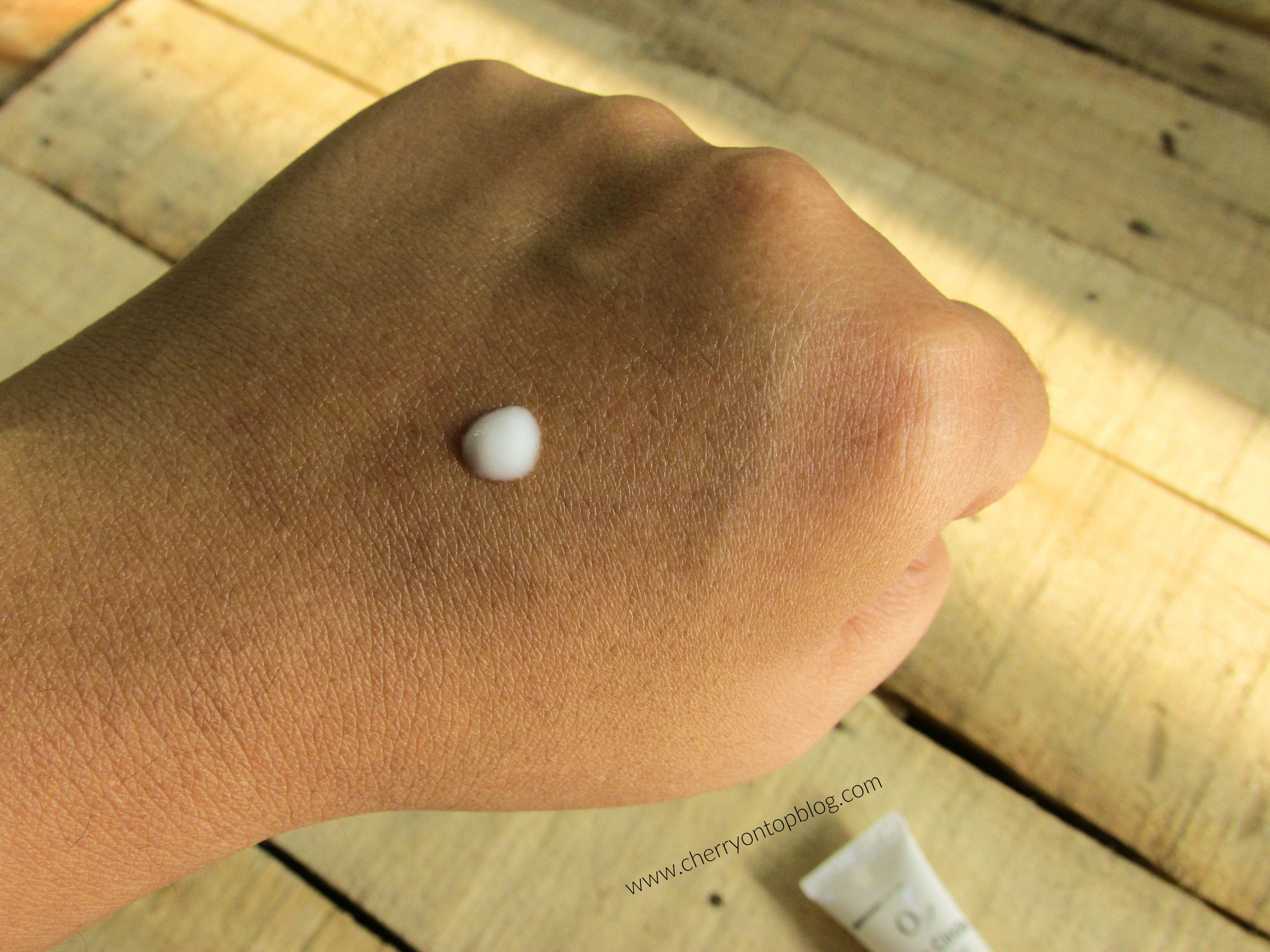 Texture- The texture of the O3+ Eye Circle Cream is very light-weight gel-like texture. The consistency is perfect, neither too runny nor too thick. Post application, it gives a shiny look. This cream is not sticky, so it does not cling on to your skin or feel heavy. This cream gets absorbed into your skin very quickly.
My Experience with the O3+ Eye Circle Cream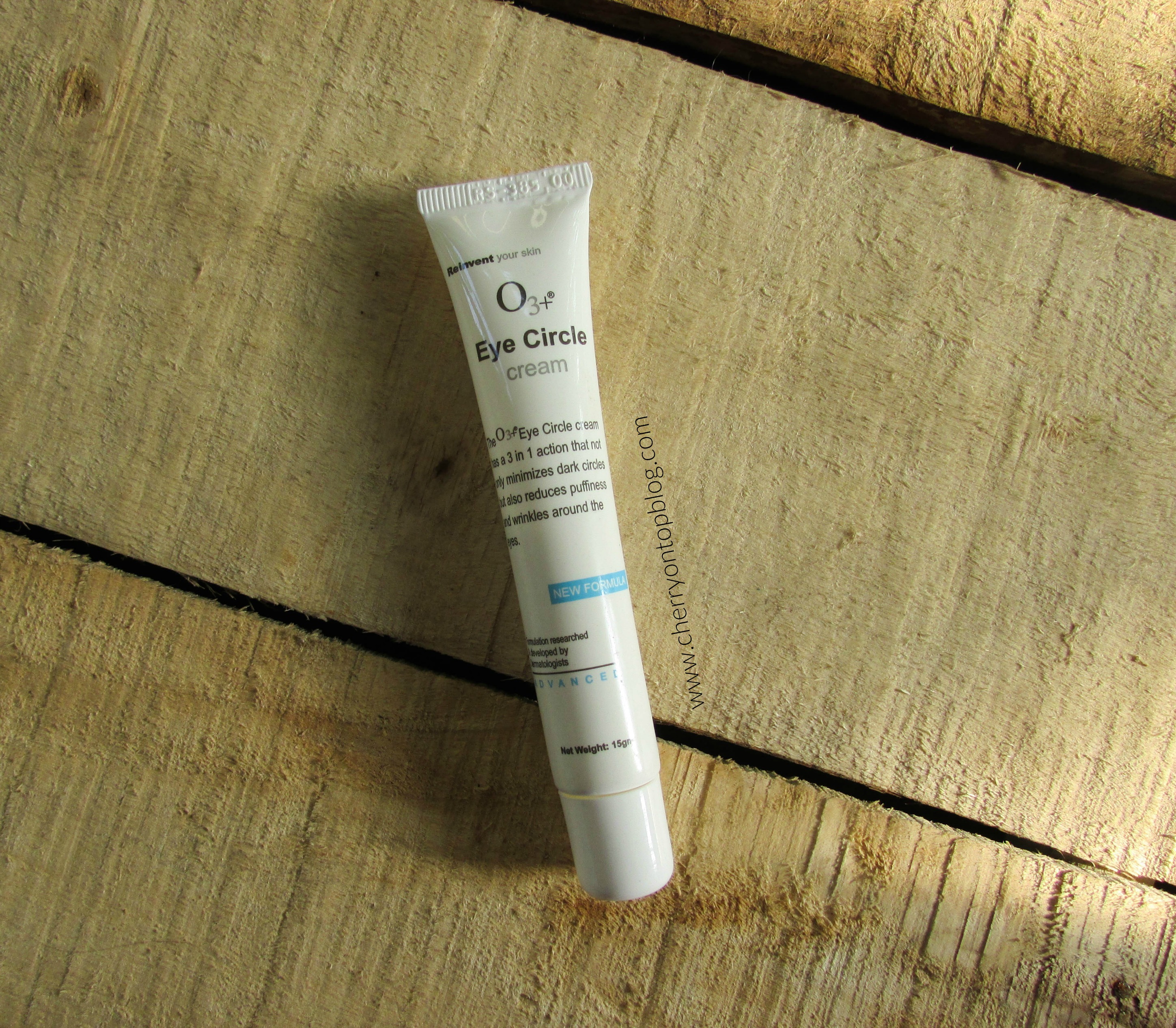 I have been using the O3+ Eye Circle Cream for almost a month and I am ready to share my own experience with you all. But before proceeding, let me tell you that I don't have heavy dark circles. The slight darkness that I have is mainly due to lack of sleep and strain on the eyes. I spend more than 12 hours a day on the computer and that has taken a toll on me even though I use AMC glasses to protect my eyes. So, if you want to diminish your dark circles then rest your body properly and sleep for at least 8 hours in a day. Otherwise, nothing is going to work on you. I am slowly working on improving my sleeping habit. But you know, a full-time blogger's limitations!
Anyway, coming back to my experience, this cream is no miracle product. It does not diminish your dark circles like magic. I am using it, as I said earlier, for the past month and I can see a slight difference under my eyes. It definitely did not remove the dark circles but lessened the appearance of it. Although it hasn't done anything special for the dark circles using it twice every day has definitely improved the texture of the skin under my eyes.
The best that O3+ Eye Circle Cream does is that it hydrates the under-eye area pretty well. It deeply nourishes the skin without making it look oily. The hydration is long-lasting, which is a great thing. It doesn't brighten up the skin or diminish the fine lines but definitely smoothes out the skin surface. Taking that into consideration, O3+ Eye Circle Cream can be called the best drugstore eye cream for hydration or the best hydrating eye cream within budget.
Overall, I am quite enjoying using this eye cream these days. I would suggest you buy this if your major concern is hydration under the eyes.
---
That was it for today's post. I hope you found this post helpful. Make sure to share it with your family and friends if you did. Pour in your thoughts in the comments. Your comments encourage me a lot! Subscribe to our Newsletter so that you get notified whenever there is a new post on the blog. Will talk to you in my next post. Till then, be safe & keep smiling! Follow me on Facebook, Twitter or Instagram for regular updates. Add me on Snapchat for more fun and a sneak-peek of my life.