Every day, our skin suffers under the influence of many different factors. Age, sun's rays, smoking, insufficient hydration, lack of sleep, pollution, stress and our diet all play a part in how our skin ages, and how visible the changes are. To minimise these harmful effects, we must take proper care of our skin. A healthy and diverse diet based on fresh, quality ingredients, drinking plenty of fluids, wearing sunscreen and sleeping enough can do wonders for the skin. Another essential factor is our beauty regimen. Using natural, quality products regularly can make a world of difference. However, we don't necessarily have to spend a fortune on skin care products. A lot of pantry or fridge staples are excellent for the skin. One of these star ingredients is coconut oil.
What is Coconut Oil?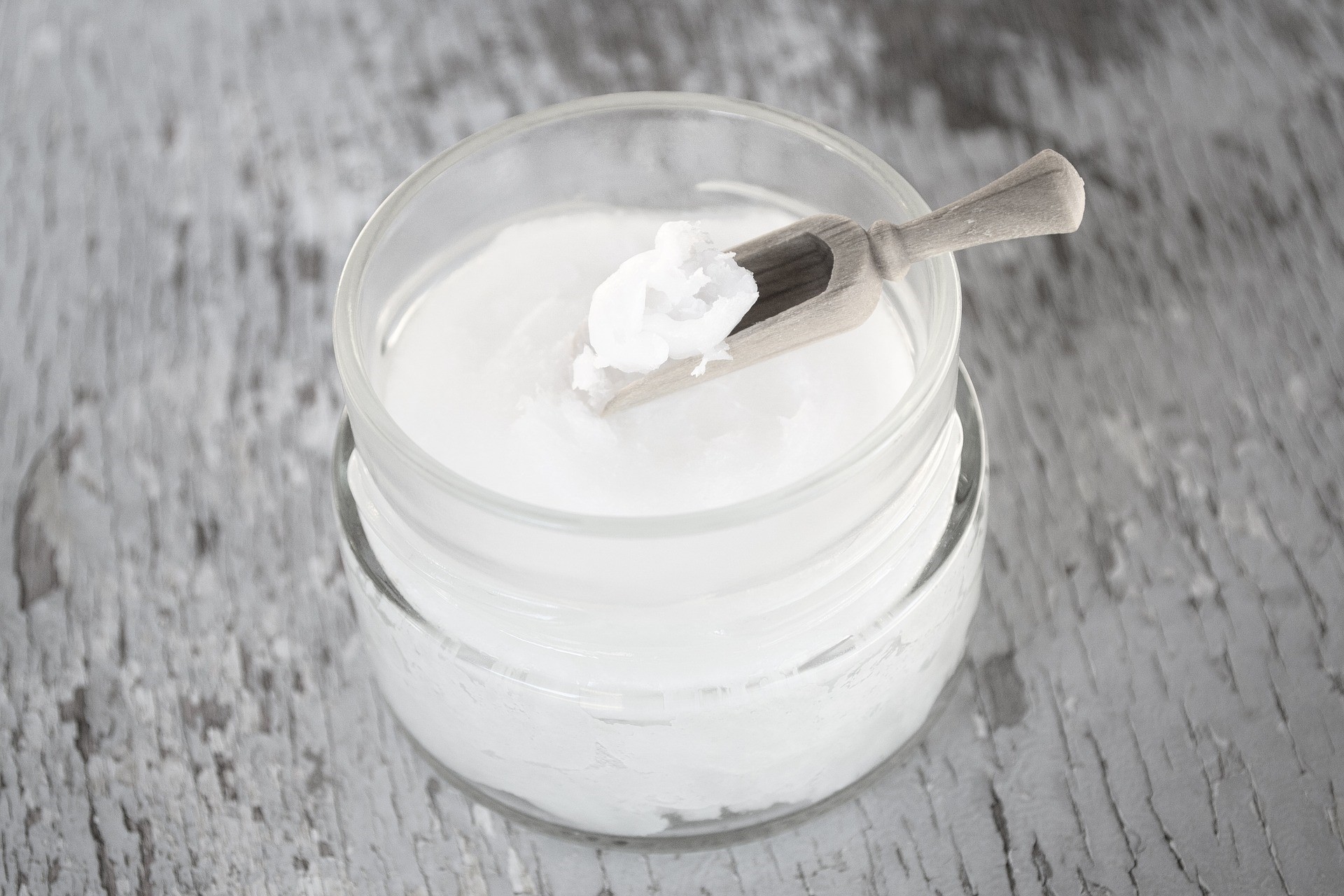 Coconut oil is the oil that we get by extracting fat from coconut meat. Depending on the temperature, the oil can be solid and white, or liquid and clear. It has a pleasant coconut smell and a mild taste. Because of its saturated fat content, it doesn't go bad easily. For the same reason, its use for culinary purposes should be moderate as the use of high amounts of saturated fats in a diet is controversial. However, it has many other uses, except as food, and all of them are extremely beneficial. Ideally, whatever you are planning to use it for, opt for virgin oil – one that is made by cold pressing and other techniques that don't affect or change the quality of the oil. If you can find eco-friendly products, even better. In this day and age, when there are hundreds and thousands of cosmetic products on the market, it's very hard to choose the right ones for your skin and hair. Choosing those that use natural ingredients is a good start. More and more natural skin care products are using coconut oil as one of their main ingredients, which speaks volumes about the benefits of this miracle oil.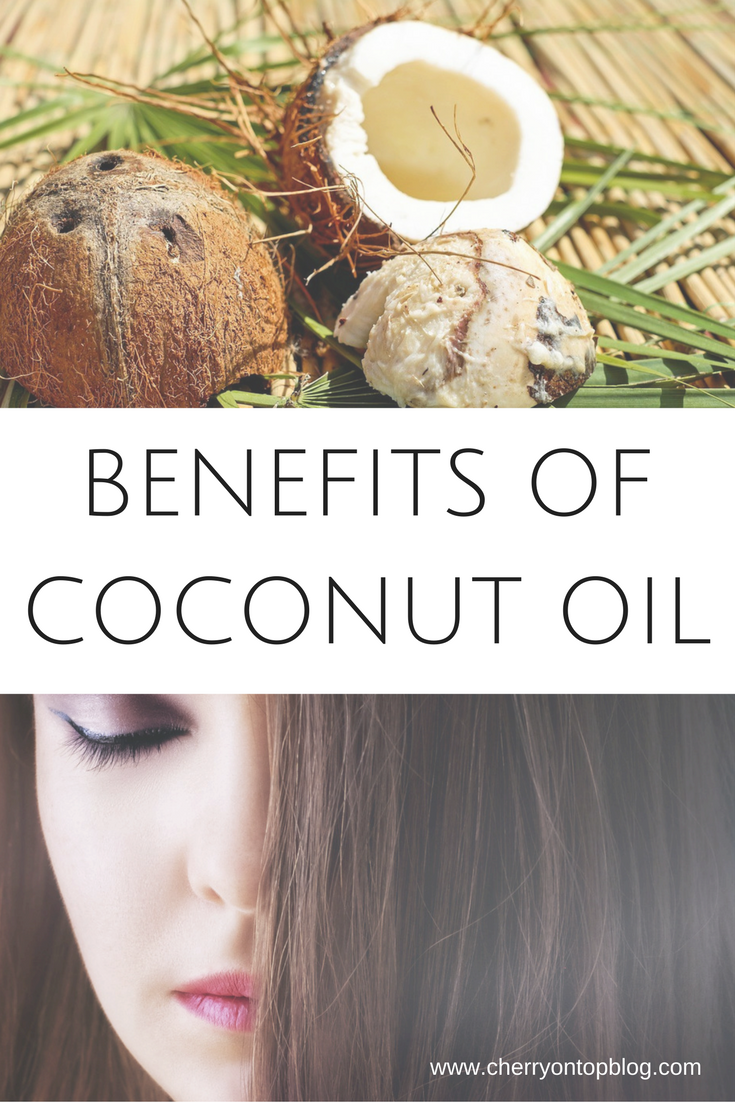 What are the benefits of Coconut Oil?
There are probably more beneficial uses of coconut oil than we can count, and a jar of quality oil can be your main ally in keeping age at bay and maintaining and perfecting what nature has given you. Start and end the day with oil pulling. Simply take a spoonful of coconut oil and swish it around your mouth for 10 to 20 minutes, while you relax or take a shower. This Ayurvedic detoxification method whitens teeth, prevents or reduces gum inflammation and boosts your immune system and overall health. One of the main ways that people use coconut oil is for makeup removal – it is mild, non-irritating, and removes makeup and dirt perfectly, functioning as a deep cleanser of sorts. It can even be used instead of moisturiser or body butter. When applied to the body, apart from moisturising and nourishing the skin, it has another surprising effect. Scientists have discovered that some kinds of natural oils, such as olive and coconut oil actually have a sunscreen effect. These oils protect your skin from up to 20 percent of sun's ultraviolet rays. Because of its antimicrobial properties, while it may sound counterintuitive to apply an oil to acne, coconut oil actually soothes acne by killing the bacteria that cause it.
How to use Coconut Oil at home?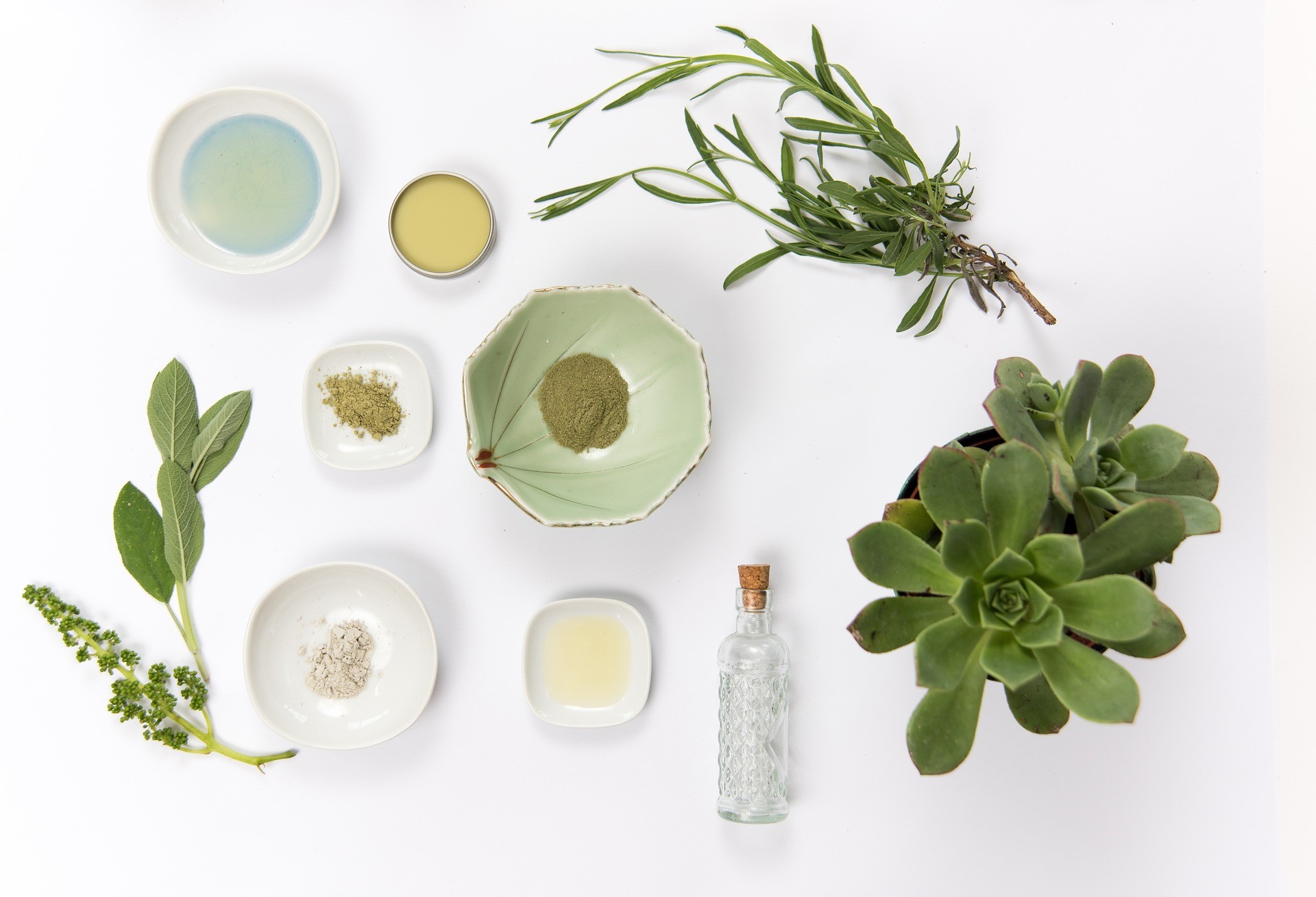 A jar or a tub of coconut oil is not much of an investment, especially when compared to expensive cosmetic formulas, and it can be used in many different ways – all quite simple to do at home. One of the most effective ways to give your face that natural glow that everyone is talking about, is to make a homemade mask. Depending on your skin type, you can try mixing coconut oil with various other ingredients to create the perfect mask for you. Luckily, all of these ingredients are very simple, and you probably have them in your kitchen at all times. For instance, if you feel like your skin is dull, lifeless and dry, mix coconut oil with a bit of honey and some lemon juice. Leaving this mixture on your face for just 10 minutes will instantly brighten your skin, tightening the pores, hydrating and softening it. Acne prone skin will benefit from a mask made by mixing a tablespoon of coconut oil with half a mashed banana and some turmeric. Coconut and turmeric are both stars when it comes to fighting bacteria, so the two of them together have some serious acne-fighting power. The banana will provide some much-needed moisture for your skin. And if you need to exfoliate, mix your oil with a mashed avocado and some nutmeg. The rough upper layer will be removed together with all of the impurities, while avocado will provide the skin with nutrients. Pure coconut oil can be used as a hair mask. Just slather it on generously and leave for as long as you can – preferably overnight. Afterwards, wash your hair as normal, and admire its newfound shine.
Coconut oil is cheap, especially when you buy it in bulk, easy to find in every supermarket or health food store, it's simple to use, and has a plethora of uses, whether you choose to eat it or apply it externally. It is a true gift of nature that will transform the way you look and feel, by nourishing you inside and out.
This is a guest post by Samantha Braddy.
---
That was it for today's post. I hope you found this post helpful. Make sure to share it with your family and friends if you did. Pour in your thoughts in the comments. Your comments encourage me a lot! Do subscribe to our Newsletter so that you get notified whenever there is a new post on the blog. Will talk to you in my next post. Till then, be safe & keep smiling! Follow me on Facebook, Twitter or Instagram for regular updates. Add me on Snapchat for more fun and a sneak-peek of my life.