Have you ever wondered where do that fantastic glow and sparkling beauty of Japanese ladies come from? You look them around famous shoots, videos and much more, and always dream to have a skin like them? Right or not? But, even after numerous efforts, trying out artificial and natural remedies, and relying on all sort of products, you are unable to get rid of your uneven skin tone and irritating acne, then it's time to turn towards Eaude Muge medicated lotion!
This is one of the most prolific products which originated from Japan and has become the priority of every beauty concerned women. It is not just a lotion but is a complete package that turns all your beauty related dreams into reality. So, read on and discover more about this great product!
Why do you need the Eaude Muge medicated lotion?
Well, generally, whenever the word 'moisturizer' comes to our brain, we typically consider it as something used to treat drying of skin. However, this is just one feature that moisturized possess! When you look round the market, you will find one prolific invocation like Eaude Muge medicated lotion which is specifically designed to not only cure up your dry skin but is also dedicated to providing you full treatments for your acne, redness, pimples and a lot more.
The medical Eaude Mugen is one renowned series that supports and assist the individuals when they face any sort of skin trouble, generally the one related to skin swelling and pimples or acne. When you start using this specific lotion designed by the company, you can easily witness the visible changes on your skin. It generally works in the initial stages when the acne is about to pump up and grow and acts as a shield protecting your face from all harmful external factors. You can eventually use this lotion if you are tired of your dry skin and wish to bring some extra moisture on your face.  Its contents include the hyaluronic acid, which not only benefits your face but is the perfect deal for your whole body!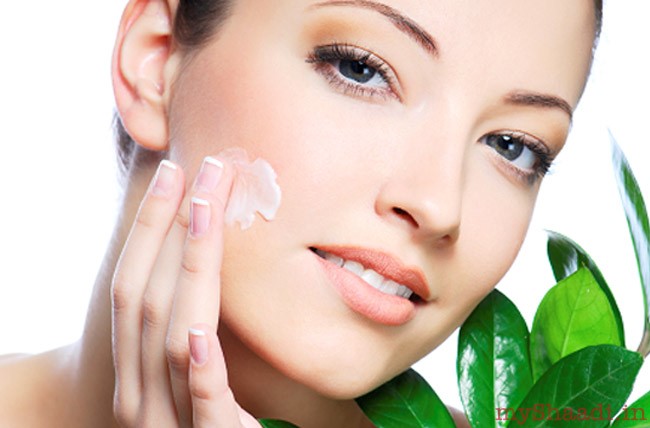 So how does this amazing lotion works on your skin?
There are various things that this single lotion could do for you. Once you plan to include this is your beauty products range, you will never sell off excessive money on those makeup products. It works on your skin by providing such benefits-
It's not just a moisturizer but is a purifying and beautifying product.
It makes the use of anti-inflammatory ingredients that go on your face and keeps it away from negative reactions.
It also sterilizes the bacteria which is the major cause of acne and prevents all sort of cracks, rashes, and pimples that appear on your face or any other part of the body.
One more amazing benefit which comes with the Eaude Muge medicated lotion is that it cleans and clears up your whole skin giving it a natural and fairer look.
It tightens up the whole skin, thus, eradicating the wrinkles to come up and destroy your beauty.
Ultimately, it clears up your whole skin giving it a healthy and moist feels all of the time.
So, these were some of the amazing actions that the product performs on your skin. Once you get habitual to it, you will realize that it's something that you have always been waiting for. Now, no more extra spending on those irritating chemical filled product! You just need the Eaude Muge medicated lotion which will perfectly blend over your skin giving it a clearer, smoother and feather-like feel.
The components or ingredients included in the lotion
There are numerous ingredients that you might be allergic too. Thus, if you wish to keep your skin away from all side effects, you must definitely know what all ingredients or components are included in the product which you are supposed to use on your body. The components of this lotion include-
nickarium glycyrrhizinate
propylene glycol
glycerin
fragrance
Ethanol
purified water
Macrogol 4000
All of these are amazing components that show effective results on the skin by reducing acne, redness, rashes, and drying of the skin. Unless you are allergic to any of these, you won't witness any side effects on your skin. The lotion will be a sole product that would turn out all your skin problems into beautiful results.
How to use and Where to buy the lotion?
The product is preferably used after cleansing. Clean your face or the part of your body with a mild face wash where you are supposed to use the moisturizer. Now, take a cotton ball and pour appropriate amount of the moisturizer on it. Put it over your face and wipe off slowly. Now, in case you have acne, take a bit more quantity of it and use it as a mask covering your acne. Let it sit on the top of your acne and do its actions. Take up the usual skin care afterwards and don't apply anything when the lotion is over the face. Use it twice daily, or as suggested by your skin specialist to see positive results.
Now, coming to where and how you can make this amazing lotion yours! Well, due to the effective advancements in technology, and online websites, the best part is that you can order and import your favourite products from the global market. Now, for all those who are not a part of Japan, you can still have this amazing Eaude Muge medicated lotion right on your doorsteps. Not only this, but you get the opportunity to avail cashback offers provided at various websites. Due to the effective results, great quality and affordable prices, this product is leading the world markets now!
Therefore, don't waste a single minute and order this incredible Eaude Muge medicated lotion today! With the numerous benefits, flaunt your beautiful skin and take away the whole charm. Just try it once, and see the magic!