Hi, guys! If you follow me on my social media platforms then you must know that a couple of weeks back I attended a bloggers' meet organized by Fujifilm India. It was also the evening that witnessed the launch of the new Fujifilm Instax Mini 8 Special Combo Packs created for special occasions. Fujifilm is a brand that needs no introduction. This distinguished Japanese photography and imaging company has secured its place in every Indian's heart over the years. In 2015, they rolled out their Instax range in India and now, after setting their foot in Delhi, Mumbai, and Bangalore, they finally came to Kolkata. I was so happy and grateful to be a part of that meet and the launch.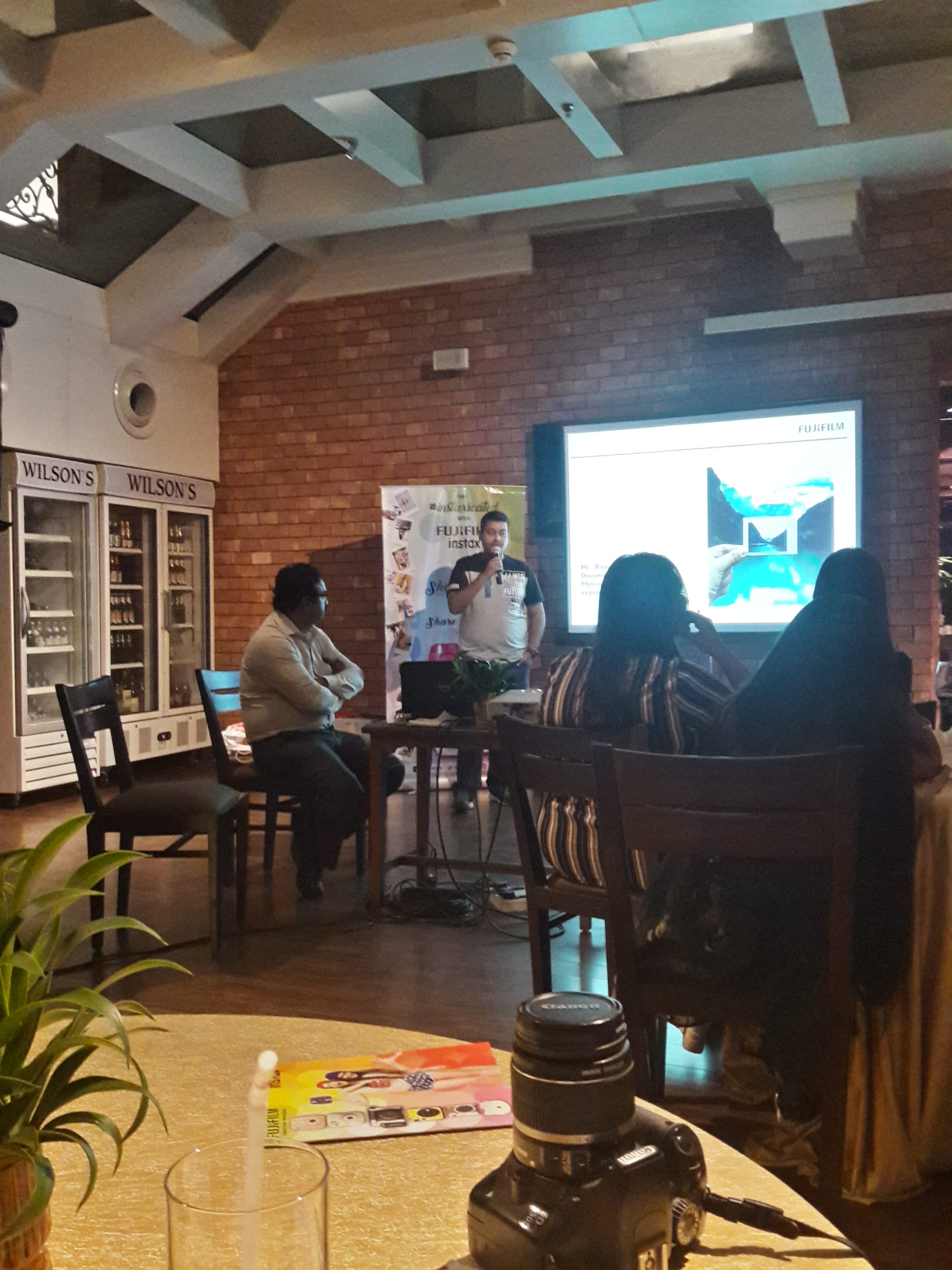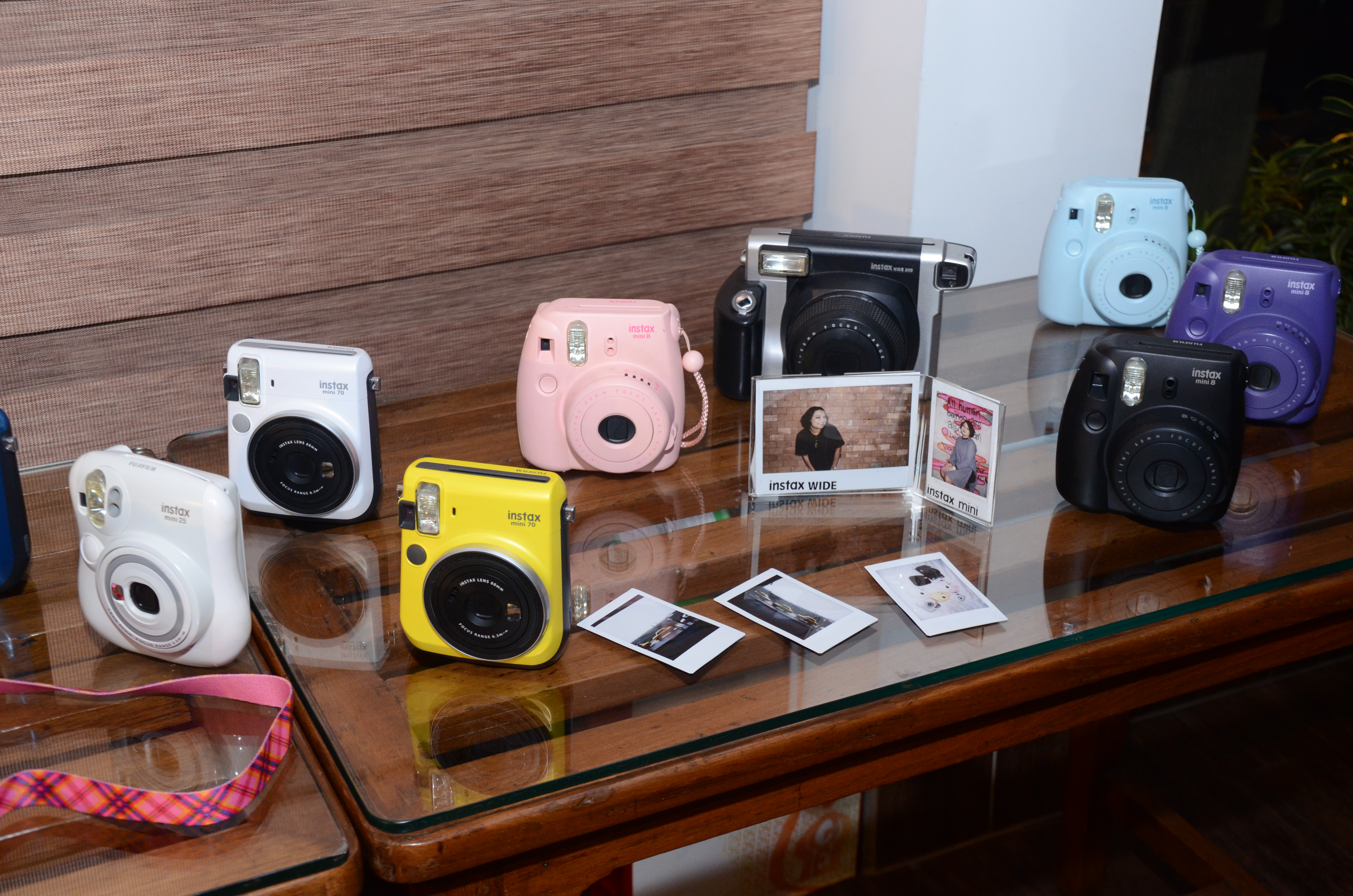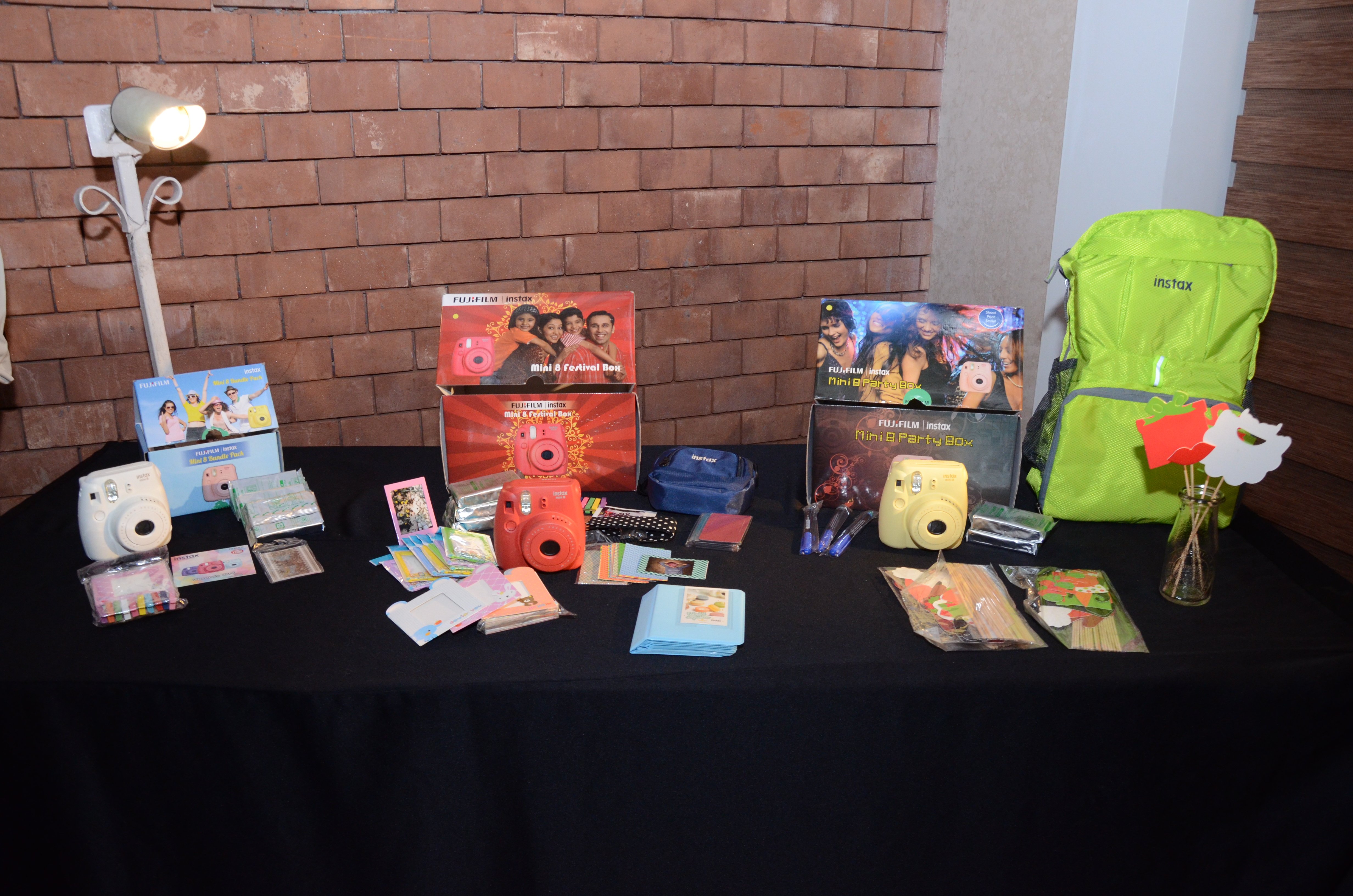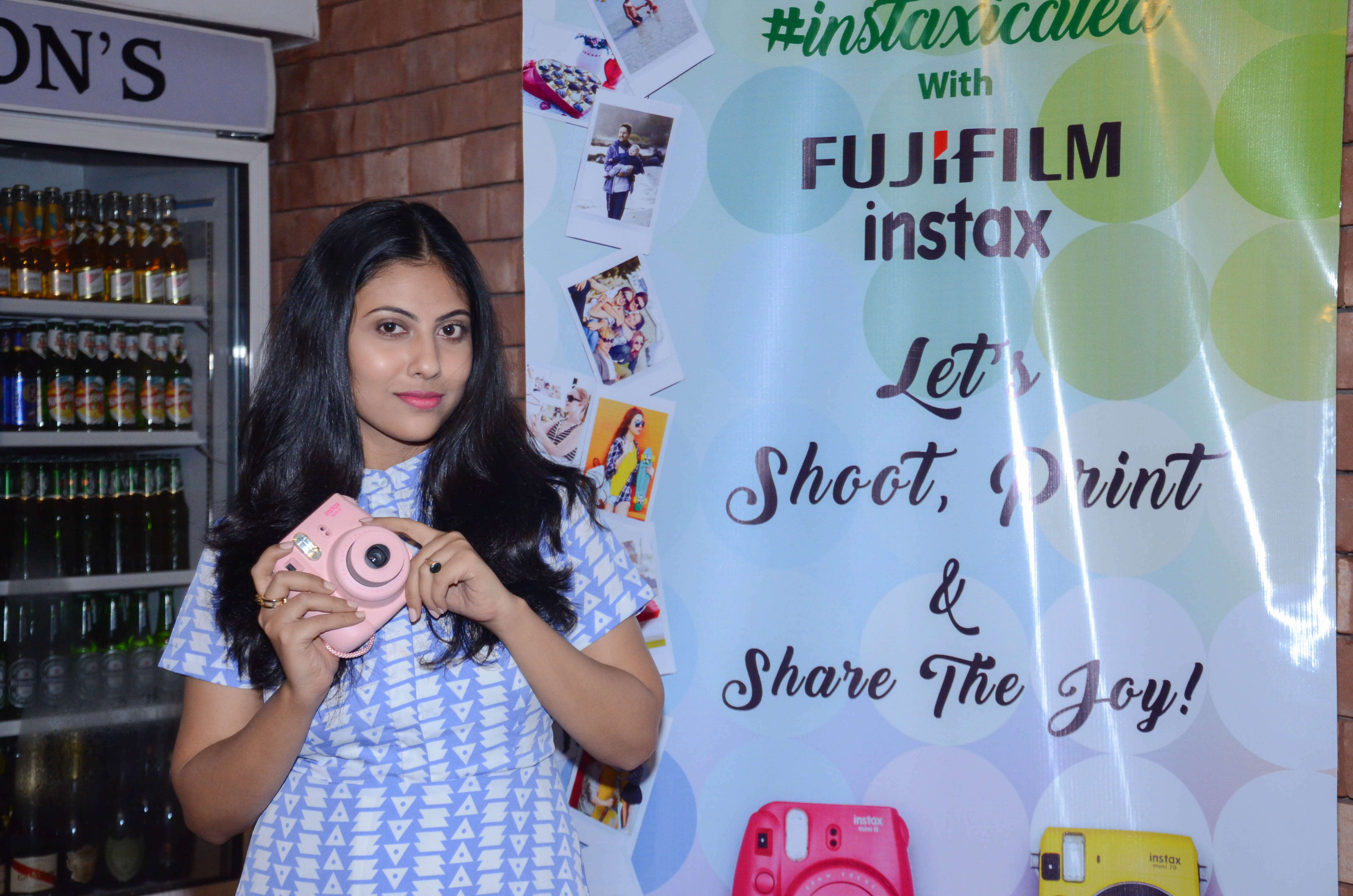 The event took place at the Wilson's Pub, The Lalit Great Eastern, Kolkata. The event started with a round of quiz and we were asked a few questions related to Kolkata. That was a great way to make an event more interactive and enjoyable, I feel. Next, Abha Mary Xess, the Manager of Corporate Branding, Pr & Media relations of Fujifilm India, started to take us through the journey of Instax so far. I thoroughly enjoyed learning about the camera I have been wanting to try my hands at ever since I came to know about it.
Details of the new Fujifilm Instax Mini 8 Special Combo Packs
1. Instax Mini 8 Bundle Pack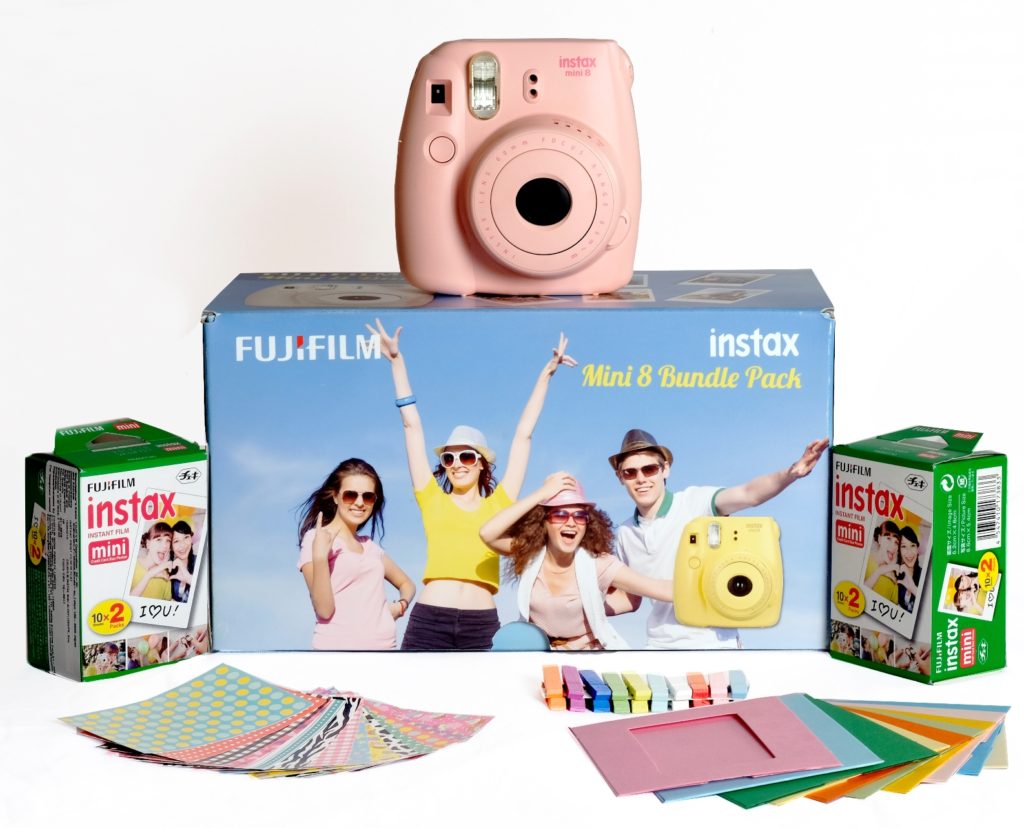 MRP: INR 8,633/-
Offer Price: INR 5,999/-
Contents :
Instax Mini 8 camera
2 X Twin Filmpack (40 shots)
Fancy Stickers
Bunting
2. Instax Mini 8 Festival Box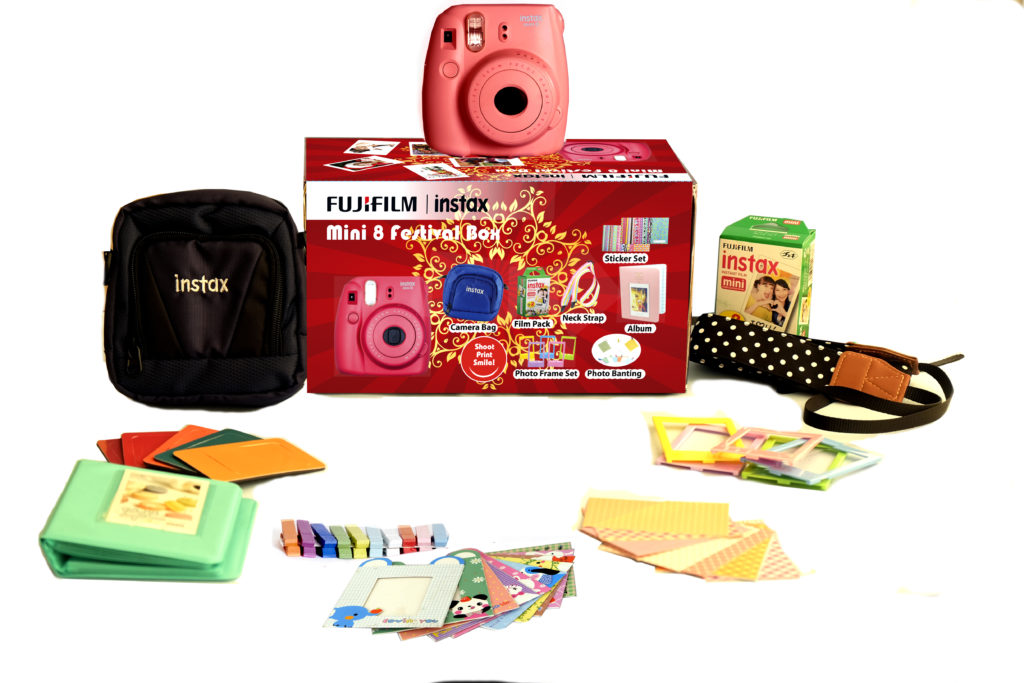 MRP: INR 9,999/-
Offer Price: INR 6,999/-
Contents :
Instax Mini 8 camera
1 x Twin Filmpack (20 shots)
Album
Fridge Magnet
Neck Strap
Carry Case
Colorful Frames
Bunting
Stickers
3. Instax Mini 8 Party Box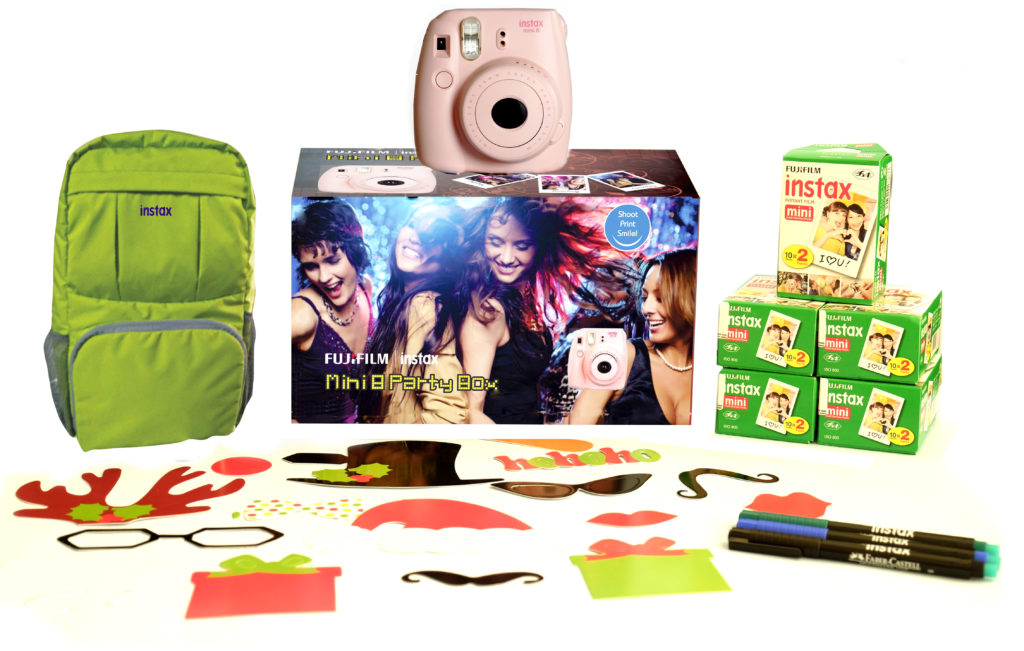 MRP: INR 12,999/-
Offer Price: INR 9,999/-
Contents :
Instax Mini 8 camera
5 x Twin Filmpack (100 shots)
Sling Bag
3 Markers
Assorted Party Props
After that, there was another quiz session. We were asked questions from the Instax trivia that was discussed previously. Then, we were asked to try our hands at the Instax Mini 8 cameras and within no time we got so excited like a 2-year old would do at a candy store! I picked up one of the Instax Minis and started exploring. Believe me, it was too much fun!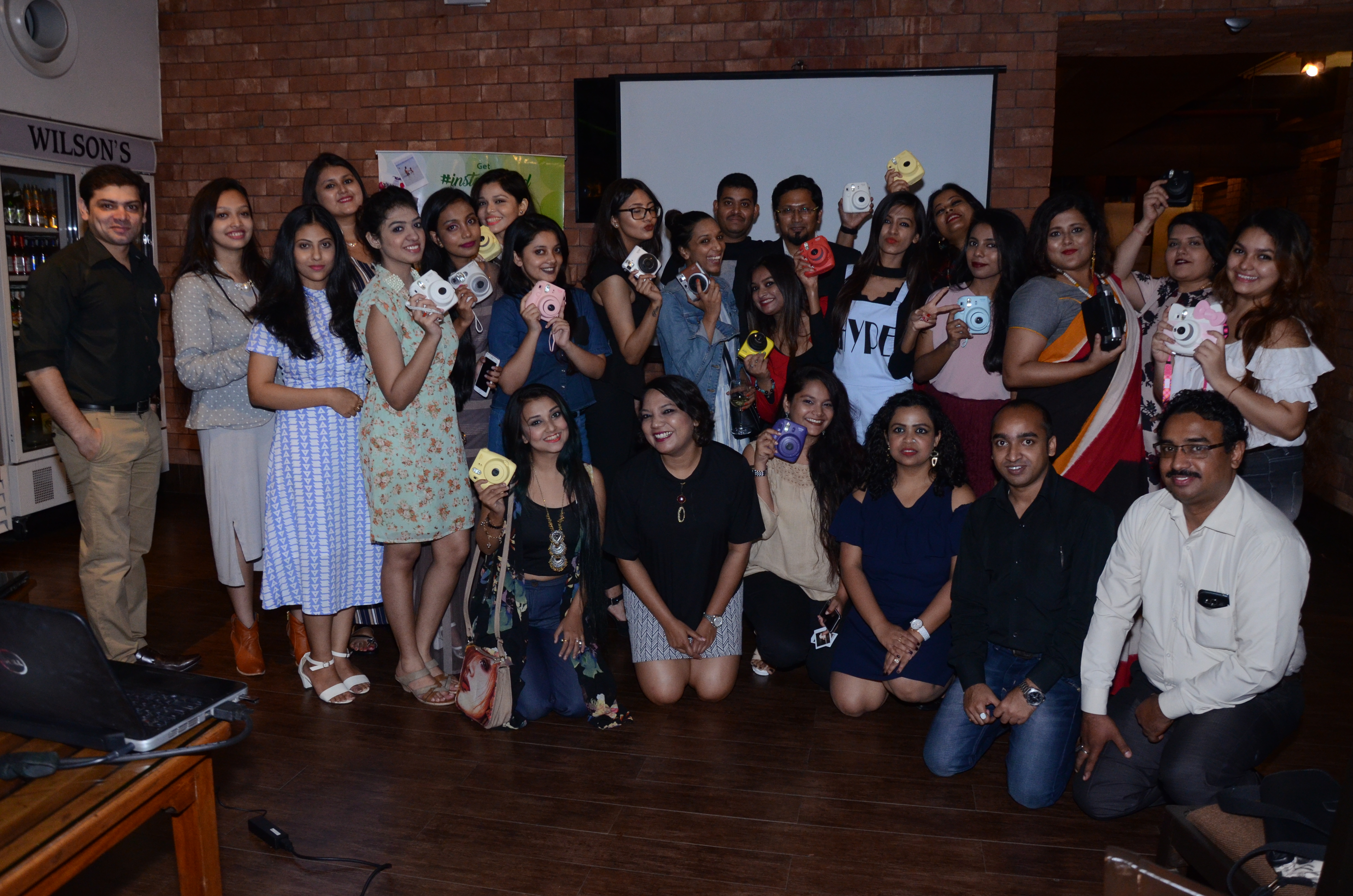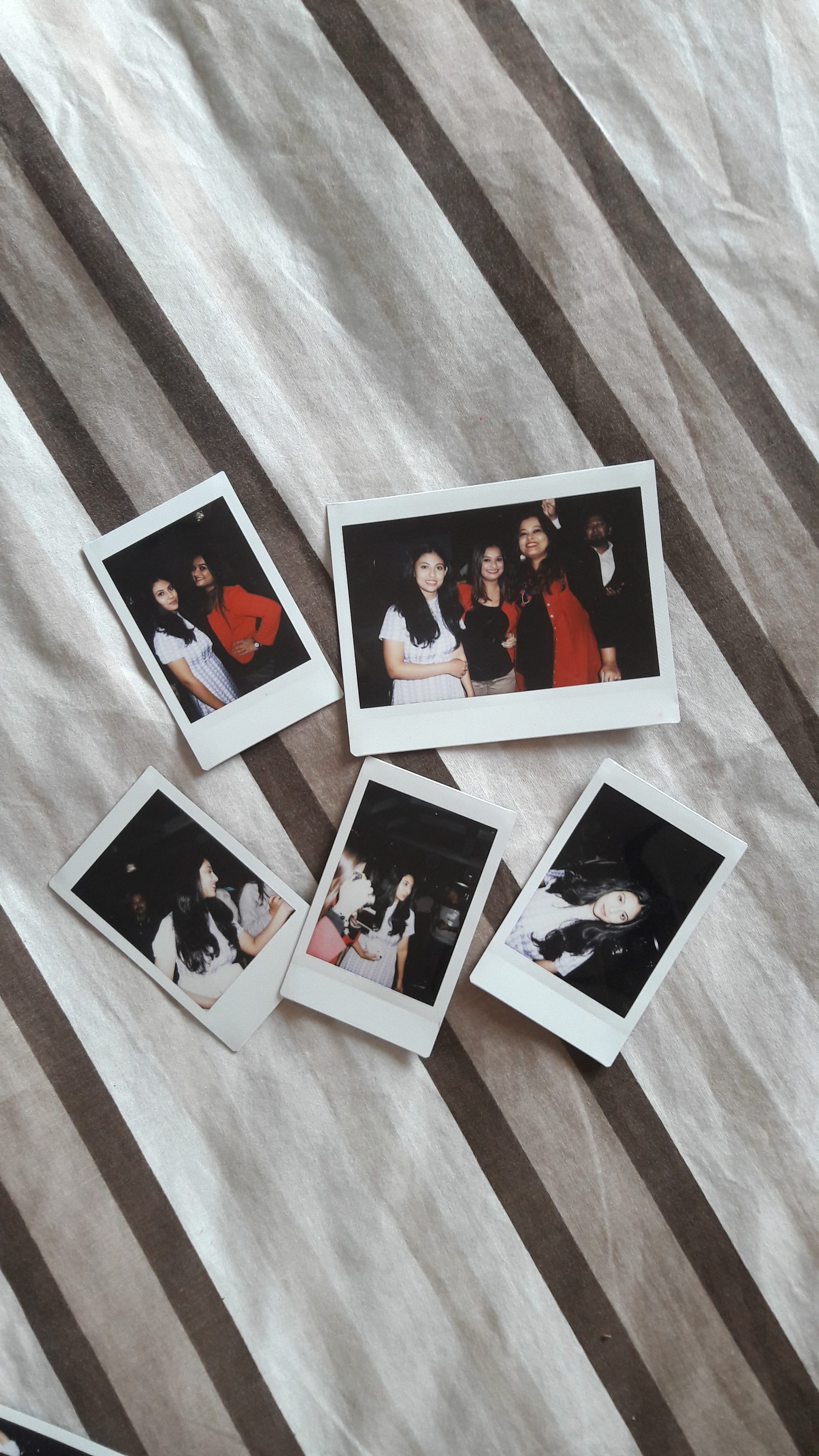 Lastly, we had our dinner, exchanged goodbyes and called it a night. Let me know if you want me to do a specific post on my Instax Mini 8 Bundle Pack. I would love to do it.
---
That was it for today's post. I hope you found this post helpful. Make sure to share it with your family and friends if you did. Pour in your thoughts in the comments. Your comments encourage me a lot! Do subscribe to our Newsletter so that you get notified whenever there is a new post on the blog. Will talk to you in my next post. Till then, be safe & keep smiling! Follow me on Facebook, Twitter or Instagram for regular updates. Add me on Snapchat for more fun and a sneak-peek of my life.
Disclaimer: I was invited by Fujifilm India to attend the bloggers' meet and launch event.