Denim has been around for centuries, but the trend of it is constantly changing and evolving. In the past few decades, denim has become a fashion staple in many people's wardrobes. With the current trend forecast for 2023, denim styles are expected to be even more popular than ever before.
Classic denim styles such as distressed jeans and jean jackets are still popular today, while new trends such as patchwork jeans and bleached denim are gaining traction. In this article, we will discuss some of the most popular denim trends and their classic styles, as well as what we can expect from them in 2023.
High Waist Jeans-A Comeback of a Classic Style
High-waist jeans are making a massive comeback in the fashion world. This classic jean style has been around for decades, and it is now becoming one of the hottest trends of 2023. High-rise jeans are not only stylish but also incredibly flattering and comfortable. They can be dressed up or down, depending on the occasion, and they come in a variety of colors and fits. Whether you're looking for a classic pair of blue jeans or something more daring, high-waist jeans will be sure to make a statement this year.
Wide Leg Jeans – Taking Over the Fashion Runways in 2023
Wide-leg jeans are making a huge comeback in 2023. This style of jeans has been seen on fashion runways all over the world, from Paris to Milan and New York. The wide-leg pant trend is here to stay, with celebrities and influencers alike embracing this look. Flared jeans, wide-bottom jeans, and other wide-leg jeans are becoming increasingly popular among fashionistas everywhere. With the right styling tips and tricks, anyone can rock this look with confidence!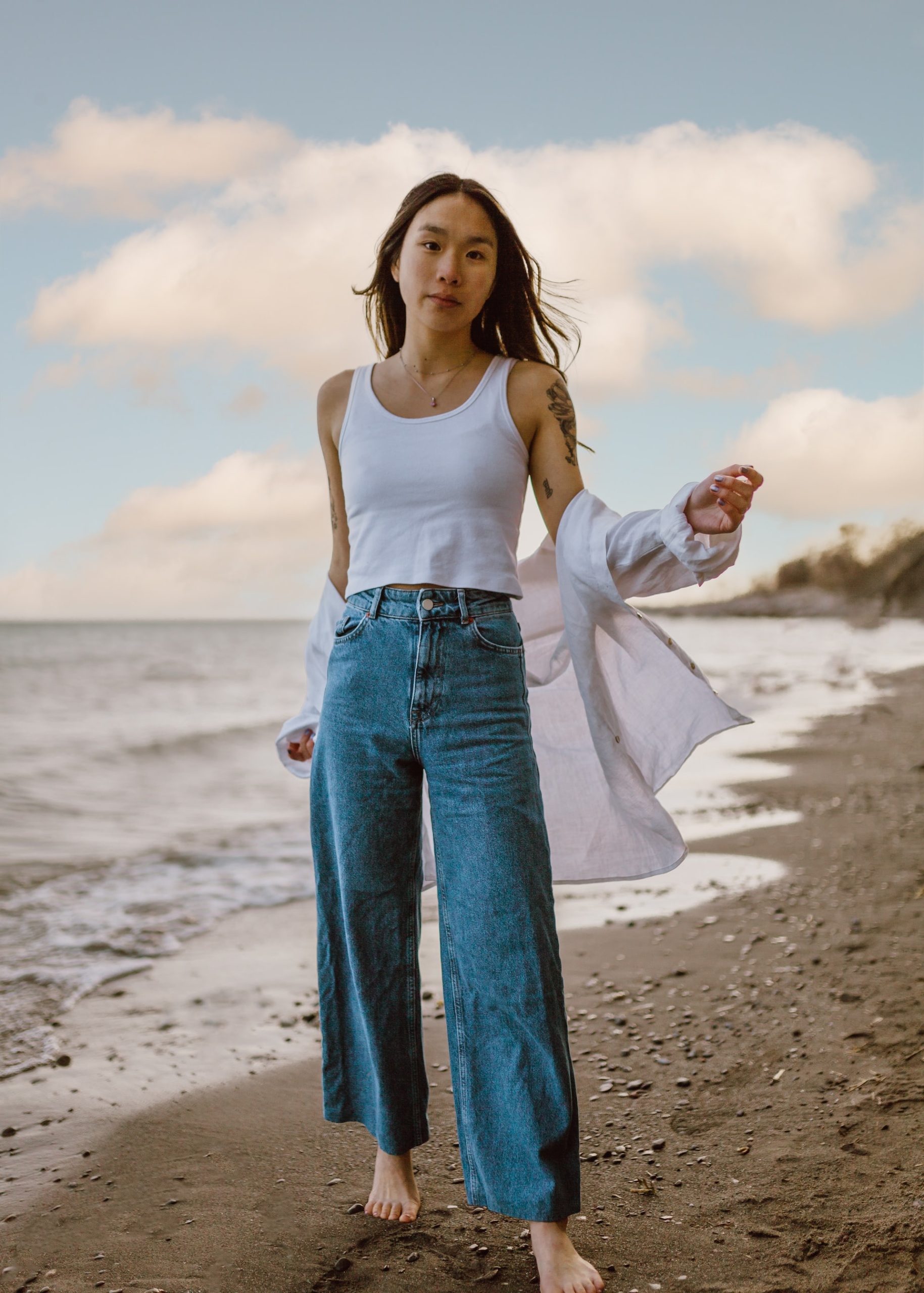 Carpenter Jeans – The Stylish Comfort of Denim
Carpenter jeans are quickly becoming one of the hottest fashion trends of 2023. They offer the perfect blend of style and comfort, making them ideal for any occasion. With their unique, relaxed fit, carpenter jeans provide a fashionable and comfortable look. The trend has become so popular that it has been seen by celebrities and influencers alike. Whether you're looking for an everyday look or something special for a night out, carpenter jeans are sure to make a statement. With their stylish design and comfortable fit, carpenter jeans are sure to be a hit this season!
Culotte Jeans – The Modern Take on a Timeless Look
Culotte jeans have been a timeless fashion staple since the early 20th century. However, in recent years, they have become a modern fashion trend that is embraced by all ages and genders. This ankle-length jean style is perfect for creating an effortless and stylish look. In 2023, culotte jeans are set to be even more popular as it continues to be one of the most versatile pieces of clothing in any wardrobe. With its cropped length and flattering fit, it's no wonder why this jean trend is here to stay!
It is crucial to make a statement with your clothes in order to make a good first impression. The denim trend is here to stay, so make sure you are up to date!