If you are familiar with my preferences then you must have understood by now that I have a predilection for products that are made with all natural ingredients to use on my skin. Time and again, I have expressed my love for natural skincare products and I have also reviewed some of them. Recently (okay, it's been over a month :/), I received a couple of products from Junaili which is a Nainital based skincare brand. Today, I am going to review those two products which are their Apricot Body Scrub and Oil.
Junaili, as I said is a Nainital based oil-pressery that uses 100% natural ingredients for their products. Their Apricot Body Scrubs and Oils are made of the finest apricots found in the Kumaon Himalayas. The products are totally safe for your body, they do not contain any chemicals, parabens and artificial fragrance. Their products are made in small batches to preserve quality. Now that we know about the brand, let's jump into the review.
Junaili Apricot Body Scrub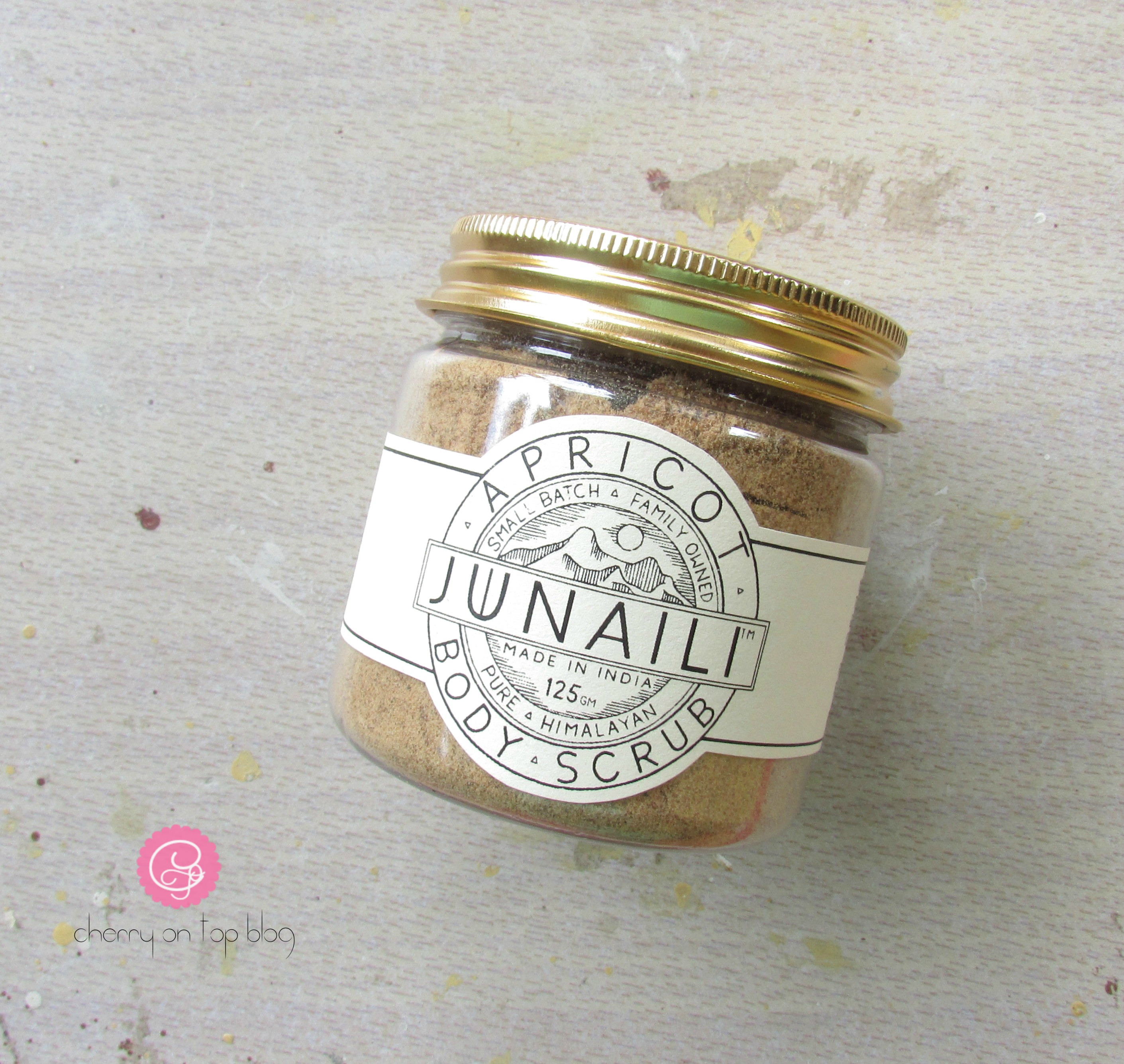 Price- 250INR for 125g
Packaging- The Junaili Apricot Scrub comes in a plastic jar packaging with a metallic (most probably, aluminium), golden screw lid. The jar is sturdy and the lid closes tightly, striking out any chance of spillage. Here is a little trivia about their labels, their labels are hand-written and then photographed and enhanced in photoshop. How cool is that!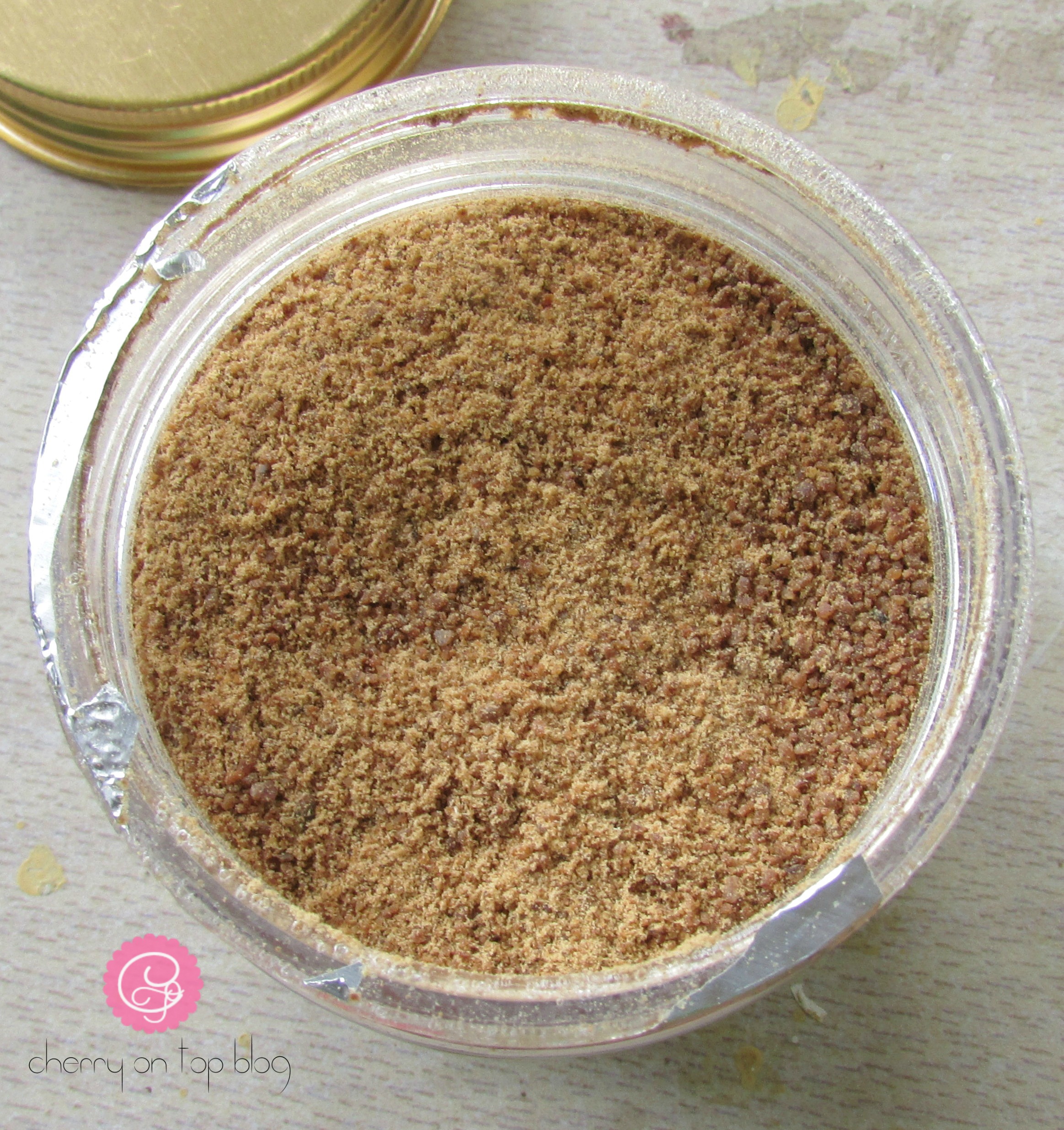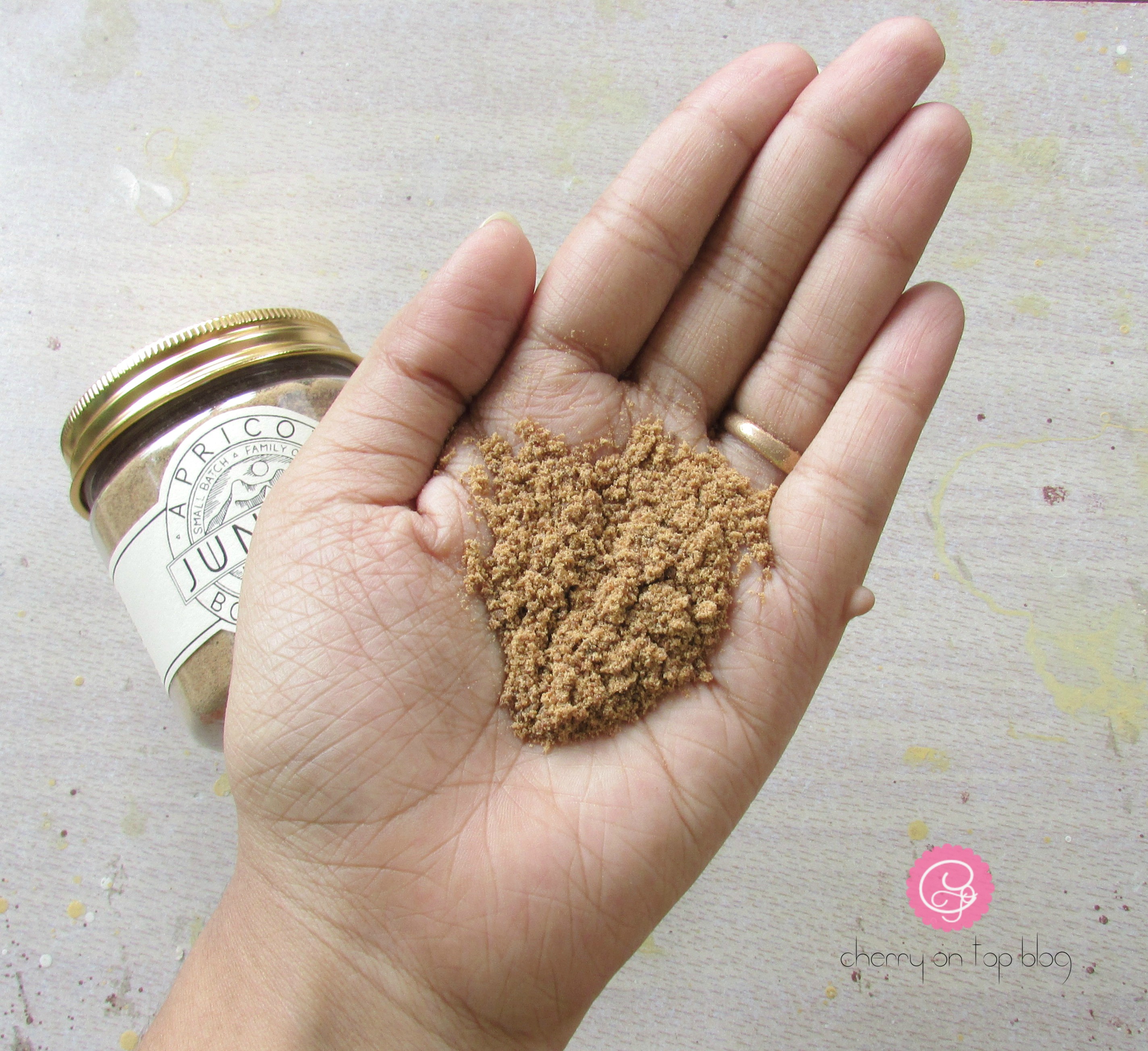 My Experience- As I already have said, I have been using their products continuously ever since I receive them, that is for over a month now. I use this scrub every alternate day to exfoliate my body. I use this especially for my hands and legs because those are the areas that are mostly exposed and I need exfoliate them religiously to get a smooth skin. The scrub comes in a powder form. To make the scrub ready to apply, I take out about a tablespoon of product and mix it with plain water. You can definitely use rose water or milk according to your preferences. I use plain water because I am very lazy. I hop into the shower, take some product onto my palm, mix it with tap water and apply gently, in circular motions to my damp body.Ever since I have started using this product, my whole shower experience has changed. My skin feels soft and supple after every use. My hands and legs are really dry and this scrub doesn't make them even drier.
Ever since I have started using this product, my whole shower experience has changed. My skin feels soft and supple after every use. My hands and legs are really dry and this scrub doesn't make them even drier. The finely milled scrub particles are not too harsh, not too mild for the skin. They have the right amount of coarseness to them so that they don't irritate the skin.
Junaili Apricot Body Oil
Price- 600INR for 240ml, 350INR for 120ml
Packaging- The packaging of this body oil is quite similar to the scrub except for that it comes in a plastic bottle and has a stopper inside the metallic screw lid. You have to open the outer lid first and then remove the stopper to take out the product. I have made a few tiny holes on the stopper which ensures that it dispenses the product in droplets. Again, this is a spillproof packaging. Being plastic packaging, these are easy to travel with.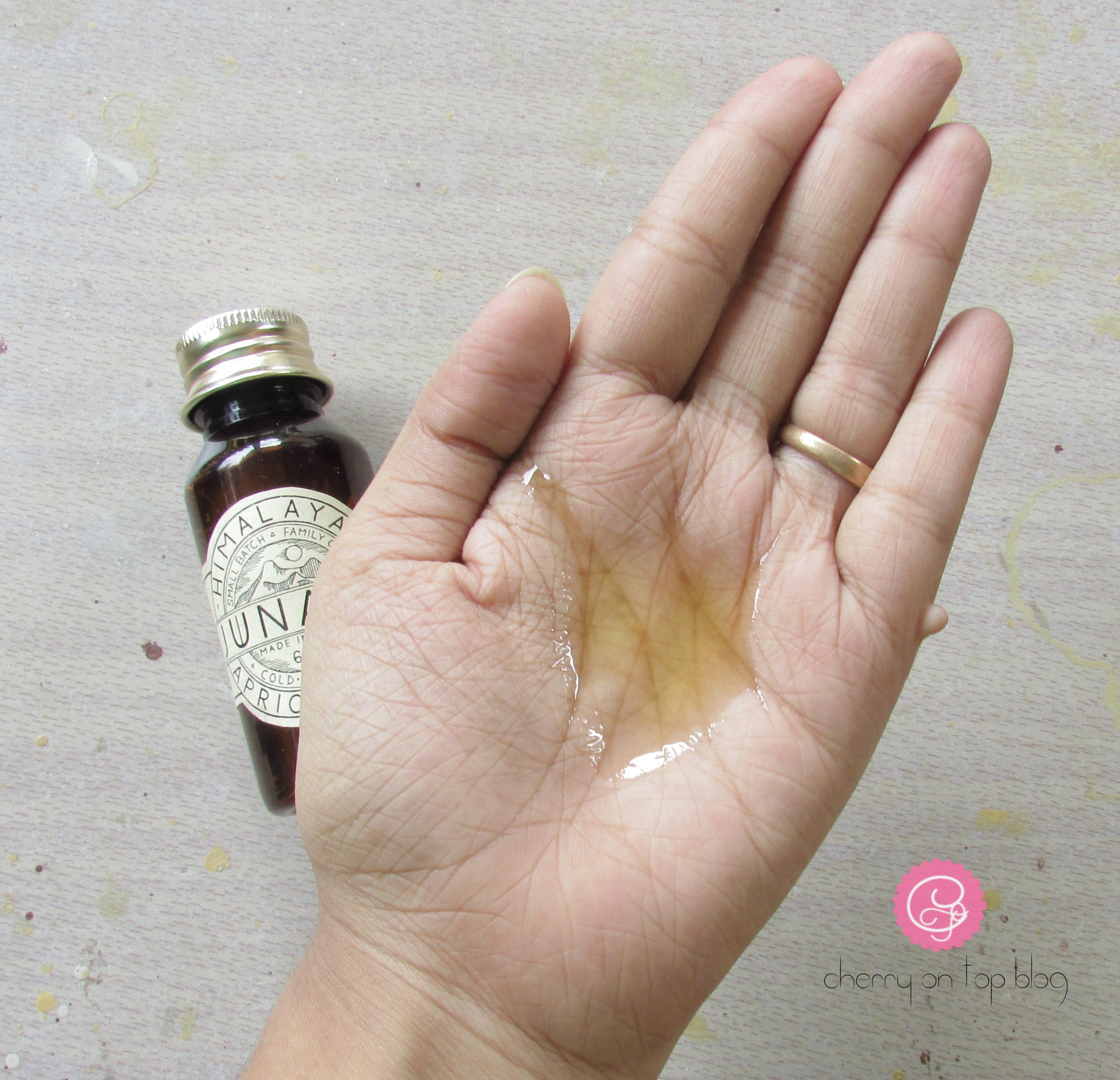 My Experience- Although I have a very dry body skin, I am not a lover of oils. Psychologically, the thought of letting my body come in contact with any kind of oil makes me feel disgusted. But, when I received the Apricot Body Oil by Junaili, I though to of giving it a tr only because of its ingredient. I have been using this oil daily after shower and I love how it works for me. I am glad that I tried this oil out. I like to use it after the shower, after towel drying my skin when it's still damp. Applying it on a damp skin ensures it gets absorbed by the skin completely and also in this way it doesn't make the skin too oily.
A regular use of this oil has made my skin softer and more smooth, especially in this time of the year when my skin needed something more. This oil has a long lasting effect on my body. It hydrates my skin for the entire day till the night which is a great thing!
Overall, I loved both the products. Using both of them together regularly has worked really well for me. I can sure see the glow it has added to my skin and also my skin feels a less dry these days. I am really happy with Junaili's products. I like their oil more than their scrub and I might be buying another bottle for the winter. Their body oil is rich in antioxidants and anti-inflammatory properties, they are full of anti-aging properties and are claimed to have the power of diminishing wrinkles. They are safe for children. They have also introduced a new product which is a facial oil which I am planning to give a go. You can check out and buy their products at their merchant website. I'll be back again with a new post very soon. Till then, be safe & keep smiling!
Disclaimer- Products sent by brand in exchange for an honest review. All the opinions are my own.