India is a country that is famous for its cultural diversity. The unity in diversity is what makes India worth living and loving. Despite the diversity in culture, food habits, clothing, languages, what is common in all the Indians is their love for food. All Indians (let's say most Indians) are born foodies and it is the mixed culture that is the reason behind the vast range of delicacies.
The only obstacle between the food and us is  the distance between states. I am a Bengali but sometimes all I want is to try sweets other than Roshogollas and Sandeshes. As an example, I always wanted to try the Pethas  and the Karachi halwa. I know there are a lot of recipes that could be tried but I wanted to feel the essence of an area through their food which is impossible when you try cooking from a recipe book. Food is not just to be tasted but to be perceived.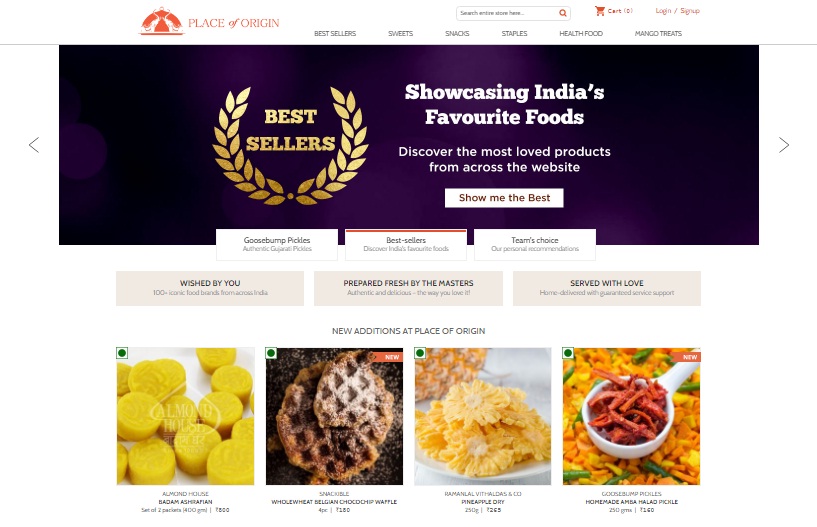 PlaceofOrigin.in is a site that pledges to decrease the distance between the states by delivering your favourite food to your doorstep. It's not always possible for us to travel thousands of miles to satisfy our taste buds. This is where PlaceofOrigin is significant. This website has thousands of different foods across categories. They have sweets, snacks and staples like coffee, tea, spices, pickles etc. They have also introduced a special 'Mango Treats' category, especially for this season.
PlaceofOrigin.in has 100+ distinguished speciality food brands that are committed to delivering tasty and fresh food across the country. PlaceofOrigin delivers to 20 Indian states and hundreds of cities. Although they do not deliver to my pin code yet. The payment methods are similar to any other website- Net banking and debit and credit cards. They do not have cash on delivery yet.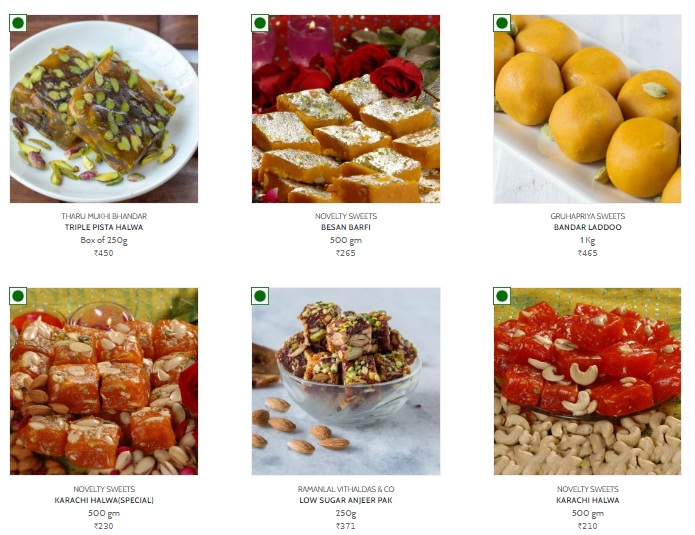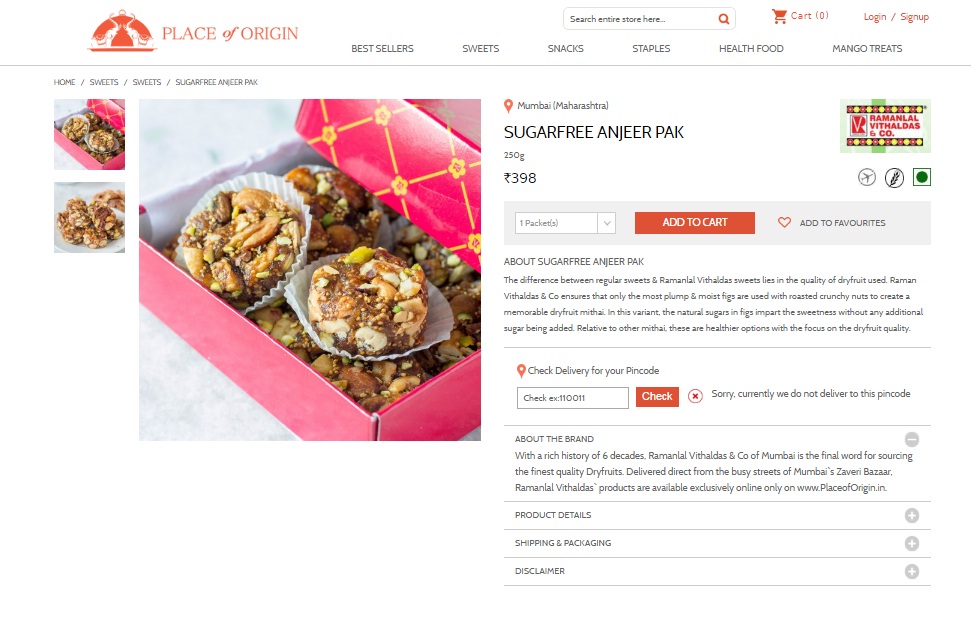 Overall, I am really excited about this site because now I can taste all the sweets that I always wanted to try. I want to thank PlaceofOrigin.in for creating such an amazing site to supporting the culture by bridging different cultures and uniting Indian.
Tell me your views on PlaceofOrigin.in. Do you like the idea?