Strapless dresses, halter tops, backless clothes, ultra mini-skirts, cut-outs, and other barely-there clothing pieces seem to take a considerable slice of the fashion pie these days. Whether it is fast fashion or a couture creation, you can expect to see a lot of skin-baring clothes that may not be everyone's cup of tea.
If you're a fan of modest fashion – long dresses, covered skin, and conservative cuts – you don't need to fret. You can still express your individuality through unique creations, and this can be seen in African tribal clothing, funky streetwear, and other fashionable garments.
Avant-Modern Is Amazing
Being modest in your choice of clothes doesn't mean you only wear boring designs or styles. Modesty is not equivalent to mediocrity when it comes to fashion. Whether your modest inclinations stem from cultural, religious, or personal preferences, there is a whole world of stylish options that you can choose from. Modest fashion should not limit you from expressing your personality.
Fortunately, some innovative designers create clothes that are fashion-forward yet retain a certain sophistication and grace. These are Avant-modern creations that allow you to show your true fashionista colors while staying within the boundaries of modesty.
If you are a fan of modest fashion but are running out of styling ideas for wearing long dresses, robes, or similar clothing styles, then here's a treat for you. There is certainly a way to spice up a traditional abaya, burqa, or sari.
Read on and find out how you can wear them for almost any season or occasion. Whether you are going to a casual get-together with friends or off to enjoy a carefree time at the best theme parks in the world, there are modest creations with a twist that you can don. Here are some tips that will help your individuality shine through while you stay covered up:
1.         Accentuate with Accessories
Give some flavor to an otherwise bland ensemble by adding accessories to the mix. Add zest with a pair of gold, extra-large Fulani earrings or a bejeweled necklace to a plain dress. How about a stack of beaded bracelets on one arm or a statement ring on one (or more than one) finger?
Breathe some life into your modest wardrobe by choosing accessories that will highlight your best assets. Adding a belt to cinch your waist can already speak volumes when it is added to a white bisht, for example.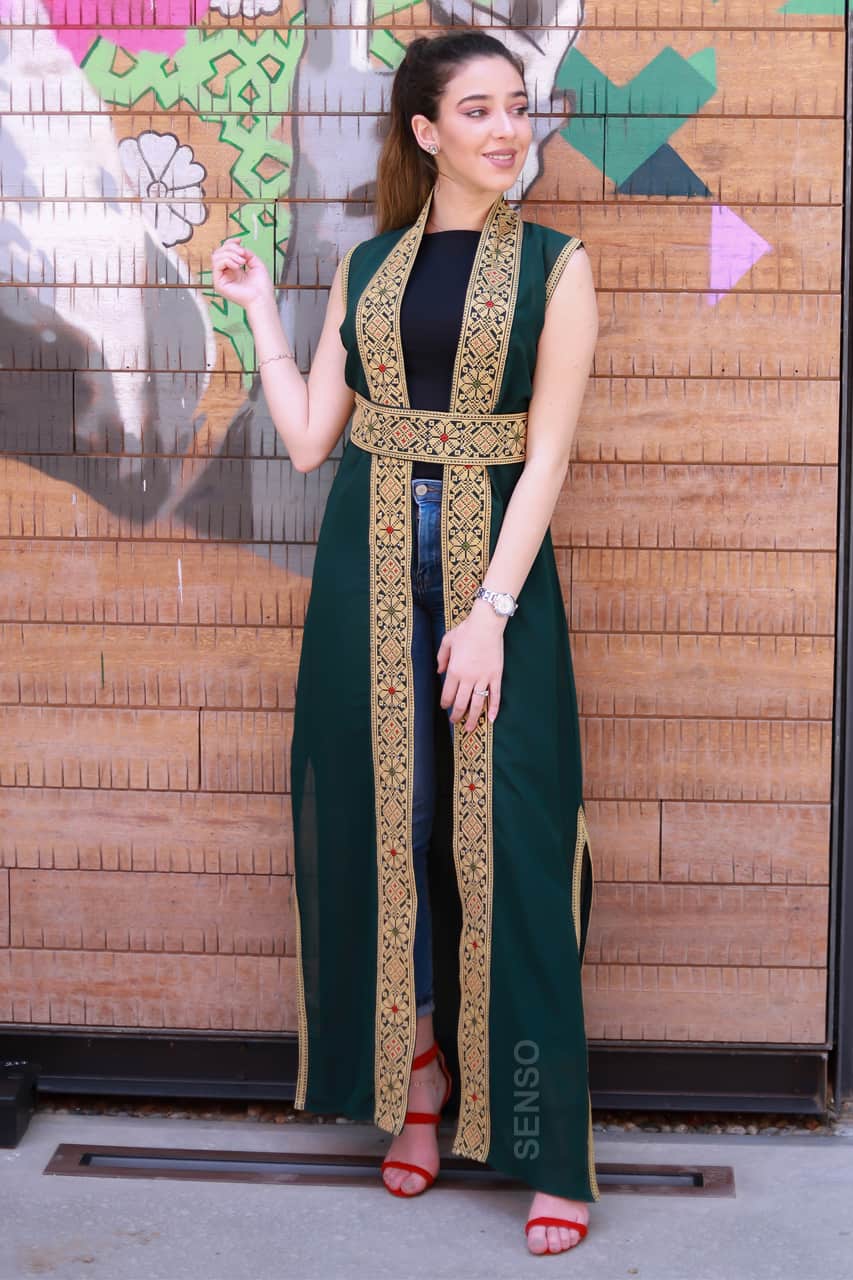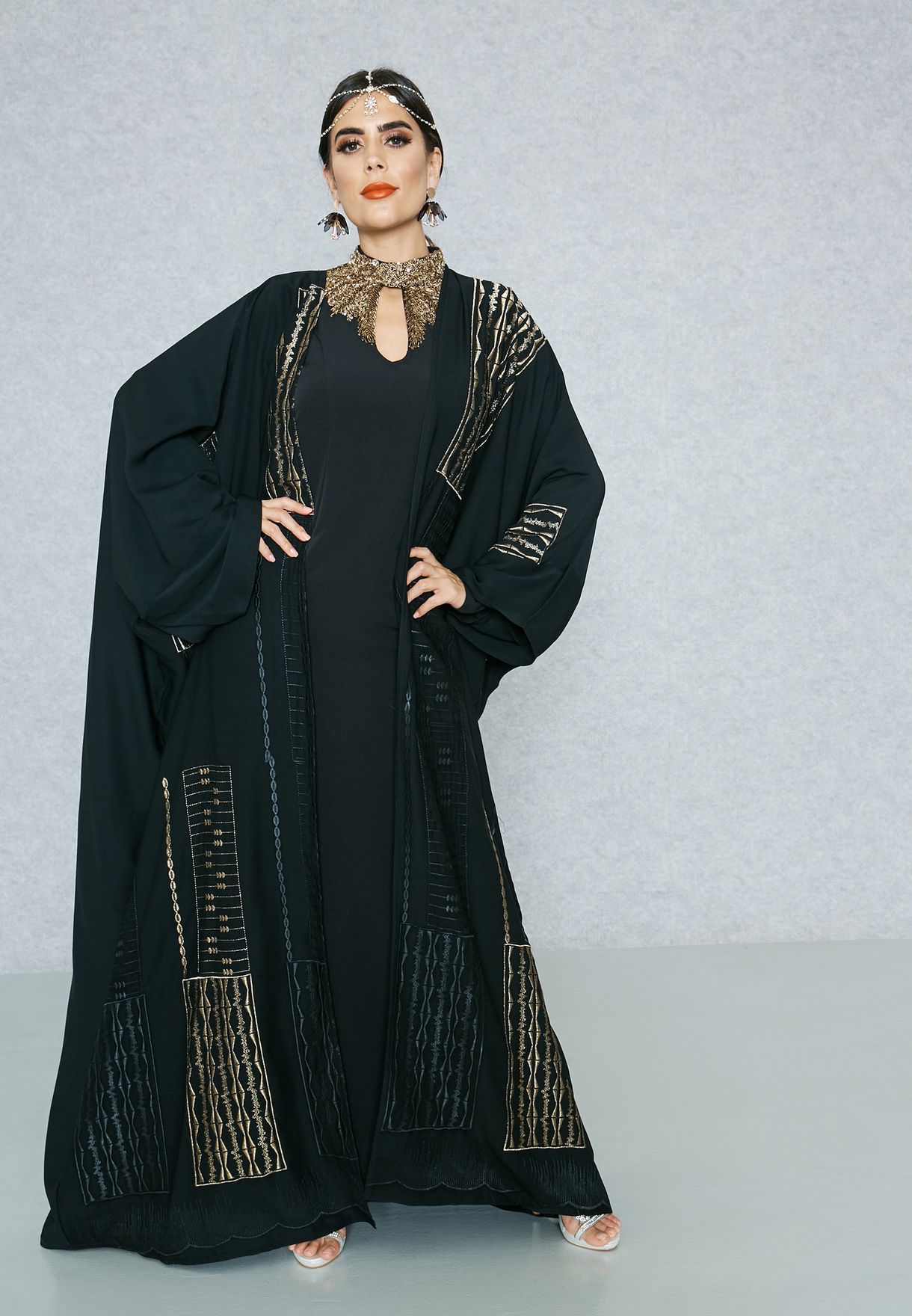 You also can use cosmetics and make-up to add pizzazz to your outfit. Even your hairstyle can add to the overall look. Go for what is most comfortable for you while still evoking a magnetic charm that will match the vibe of your attire. Turbans, bandanas, wide-brimmed hats, or statement hairpieces can also help enhance your look. Just choose one or two pieces to make a statement to avoid looking like a walking accessory kiosk.
Another way is to jazz up your modest look is to add a cropped denim jacket with Afrocentric designs. For more formal occasions, a jacket with long, embroidered lace sleeves can add glamor to your get-up.
2.         Play with Colors, Patterns, and Textures
Cover up in style by playing with colors, patterns, and textures. These elements can seriously dial up the visual volume of any outfit, whether you are wearing it for a stroll on the boulevard or for outdoor cocktails.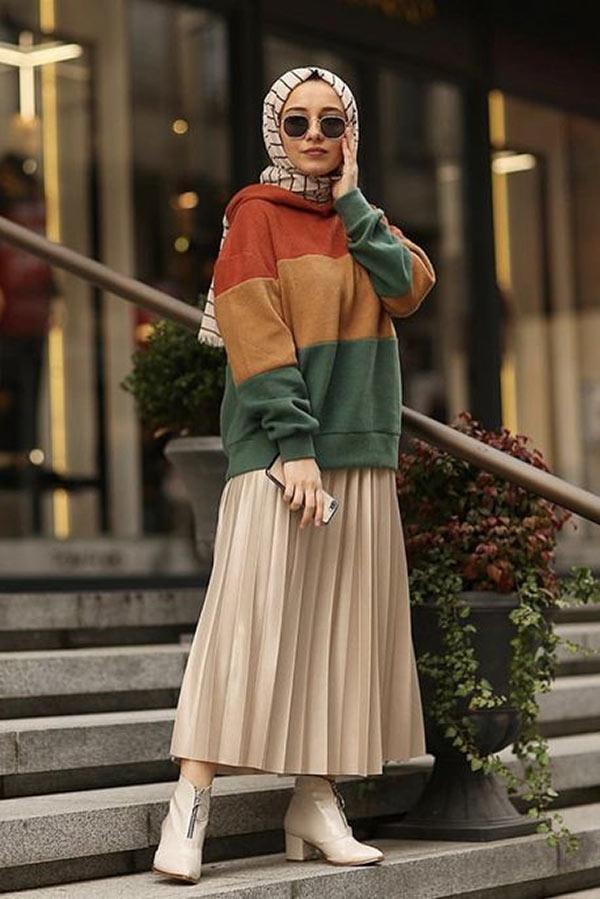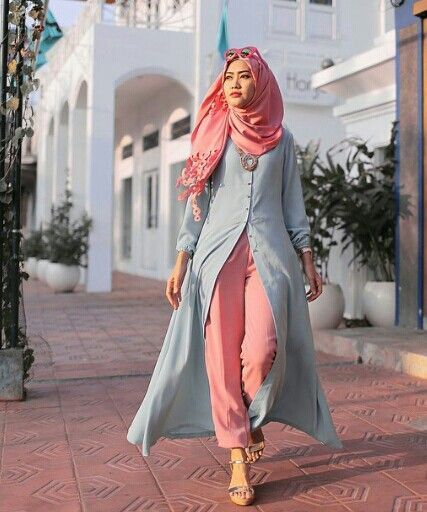 Splash some color onto your outfit by choosing a frock with tribal patterns or designs. There are abayas, bishts, and seqs that have embellishments on them which will surely make a fashion statement. Beads, embroidery, ribbons, and sequins are just some of the elements you can look at when curating an avant-modest wardrobe.
Combining textures can also add drama to your dress, such as denim and tulle. Lace cuffs or daintily embroidered hems paired with cotton, denim, or linen can also give an exciting twist to your outfit.
3. Experiment with Footwear
Another element that can elevate the look of a modest outfit is fabulous footwear. A pair of chunky gold wedges can turn heads when worn with a sequined denim bisht. If you are aiming for a comfy and carefree look, white sneakers pair well with light-colored or white dresses. Complete the look with a colorful Afro retro robe, and you are ready to wow the world.
Other footwear you can consider wearing with your ankle- or floor-length garments are laced-up sandals, strappy heels, ballet flats, or espadrilles.
Fun, Fierce, and Fabulous Fashion
Covering up should not need to mean that you also hide your individuality. You have choices in avant-modest fashions that can be seen in Afro-retro styles, tribal clothing, and other distinctively original designs that take your preferences for modesty in mind. From stylish seqs to beautiful bishts, there is a long list of options that you can wear.
Showing your fun, fierce, and fabulous side does not mean revealing a whole swathe of skin. Sometimes, it takes creative imagination and a healthy dose of confidence to sashay down the streets in modest yet magnificent style.
---
This is a guest post, written by Feiruza Mudessir.
AUTHOR BIO
Ethiopian-born and Dubai-based fashion designer Feiruza Mudessir discovered her curiosity to mix the traditional with contemporary at a young age. This has become the trademark of her designs for Finchitua today. With her unique style standpoint, she served the VIP Color Forecast Panel 2017 for Al Jazeera Paints Company and VIP Color Forecast Panel 2019 for Asian Paints Berger. Ms. Mudessir is a shortlisted nominee for the prestigious Fashion Scout London 2018.