Hello all, how are you all doing? Winter has finally started to pack its bag and we now have the delectable Spring to welcome into our lives. I am a Spring-lover. How about you?
Anyways, let's start the post. We all know that Korean skincare is one of the best ranges of skincare in this world. Many of us might not be aware of this but, Korea contributes a huge number of skincare products to the world. The ingredients and technologies they use are totally inspired by the usual norms of nature. A lot of people are addicted to Korean cosmetics and so am I. I won't use the word 'addiction' but I am surely fascinated by Korean skincare.
If you are following my blog for a long time, then you would know that I once got lucky enough to win a giveaway by Donah (sweetjellybean.com) where I won a beauty box by Wishtrend called the Wishbox- Cosmic Bloom. I must admit that before that particular event, I was not enlightened about Korean cosmetics and their efficacy. Firstly, because I was literally an amateur in the field of cosmetics and lastly because we don't have much access to Korean cosmetics in India. It was then when I realized that skincare plays a huge role. I was totally unaware and ignorant of skincare rituals. When I received that Wishbox, I got to try my hands on some excellent Korean skincare products. I would like to introduce two of my favourites with you-
Though I loved the whole box and everything inside it, these two have left a great impact in my heart. I wish to buy the full size of them someday. Now, let's see my favourites-
Where to Find the Best Korean Cosmetics?
1. Elisha Coy Always Nuddy CC Cream: This one has become my favourite ever since I started using it. Elisha Coy is a leading Korean Cosmetics brand that has won millions of hearts all over the world. This one is a supremely efficient CC cream which works on to correct your skin and even it out for a clearer skin. I basically use it to correct any blemishes on my skin before applying any sort of foundation or BB cream. I use it after my basic skincare rituals. It does its job as it claims. Clears out any imperfection or discolouration, adds no colour and perfectly blends into the skin leaving it flawless.
Where to Find the Best Korean Cosmetics?
2. MAX Clinic Night Flash Massage Oil Foam: I don't know if I have talked about this earlier, but if not then let me do it now. Before using this product, I had no idea what a oil foam is. If you haven't used a oil foam before, it's basically a foaming cleanser with oil. Rich and creamy in texture, this mild cleanser leaves your skin smooth and supple after a wash. It doesn't only clears the impurities but also works great as a makeup remover. Just one wash and it cleans your makeup like a miracle. It's great to remove eye makeup as it's very mild and gentle and one wash it enough to clear off your mascara, eyeliner or even kajal. I have not tried it on water-proof mascara but I hope it'll work efficiently even on that. Sadly, I failed to find the full size of this product on their website later.
Those who are interested, Wishtrend has a Free Shipping Zone with a bunch of products. I would recommend some Korean brands for you such as Elisha Coy, Skin & Lab, C 20, Klairs etc.
I hope you enjoyed the post. Leave your opinions and queries in the comments and I promise I would try my best to answer them. Till then stay safe and keep smiling!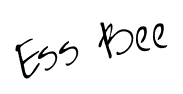 *Disclaimer: Sponsored post| Contains affiliate links.