Bollywood, fashion, and sarees are inseparable terms and are closely linked together. Bollywood celebrities wear exotic designer sarees and are the ultimate sex symbols and style icons. The Bollywood divas are responsible for setting new fashion trends and standards. Exquisite designer sarees in soft sheer chiffons with delicate embellishments are hot favorites with celebs. They love to flaunt beautiful sarees, finely crafted especially for them by top line fashion designers in India. The sarees celebs wear in movie sequences or in parties, shows, and red carpet events go viral and become an absolute craze with the youth.
Bollywood celebrities are happy to flaunt sarees on parties, shows, functions and red carpet events. They wish to create an impressive image by draping sarees in public functions. Saree is undoubtedly evergreen Indian attire that seems to be very much in vogue at all times among Indian women. This eternally beautiful attire looks amazing on Indian women. Go through your wardrobe and look for a sizzling hot designer saree to set a party on fire. Remember if you wish to make a fashion statement, you must buy sarees online. Choose from an impressive selection of designer sarees or Bollywood inspired sarees. Here are some of the Bollywood heroines, who simply look scintillating in beautiful sarees.
Deepika Padukone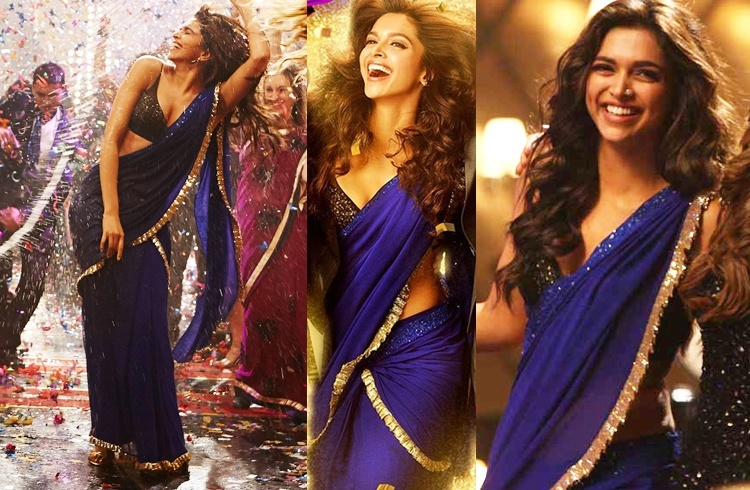 Deepika is beauty personified. This hot celebrity knows how to drape and carry a saree well. She wears the right sarees that help to accentuate her curvy body and complements her flawless complexion. She flaunts hot designer sarees everywhere she goes for instance, to shows, functions, red carpet events etc. She looks divine both off-screen as well as on-screen. Her choice of color and designer wear makes her stand apart from the rest.
Aishwarya Rai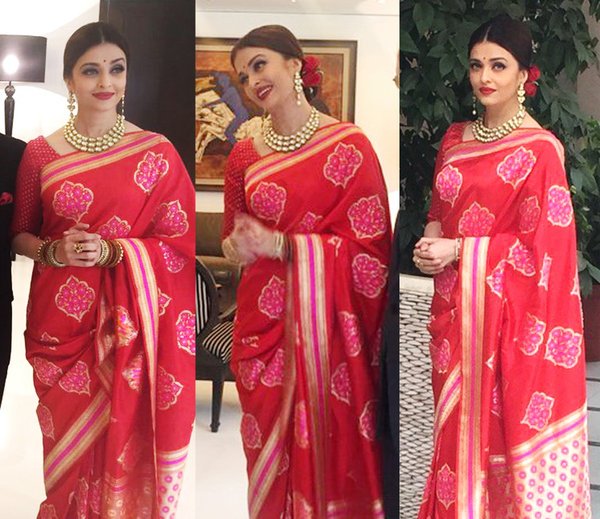 Aishwarya Rai has been the Miss World and has made India really proud. She is one of those Bollywood divas who give a lot of importance to personal grooming, her wardrobe, and public image. She wears the best of clothes and is constantly in touch with her personal stylist for brilliant ideas and for looking the very best in the tinsel town. She mostly roams about in beautiful sarees and she looks amazing just like the Goddess of Beauty.
Sushmita Sen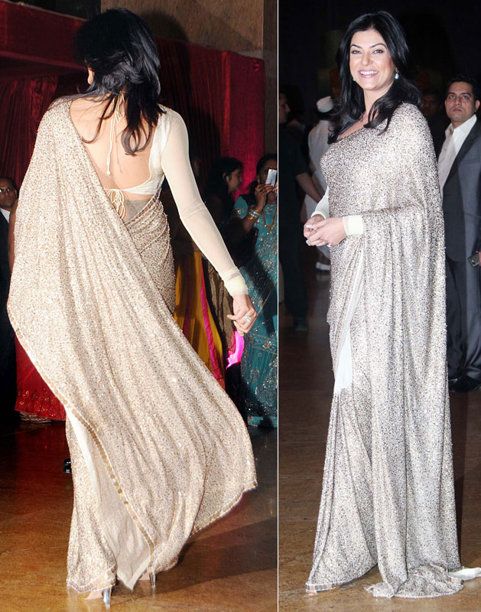 No one could possibly look as hot and ravishing as Sushmita Sen in sarees. The lovely designer chiffons she had flaunted in the movie Main Hoon Na became a craze among the fashion-conscious youth in India. She simply looked dashing in sarees and stole the show straight away. Those sarees helped to highlight her nicely endowed frame.
Katrina Kaif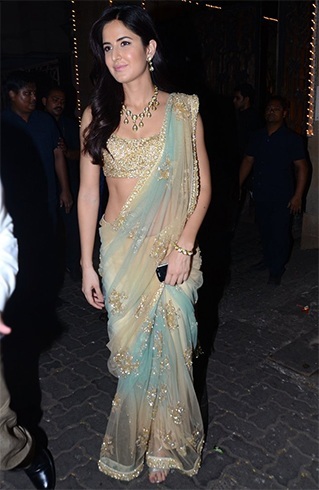 Katrina Kaif is one heroine, who sets the saree ablaze thanks to her tall and sexy physique and a picture perfect face. She simply looked mind-blowing in the movie Singh is King, where she draped some exquisite chiffon sarees that accentuated her assets really well. Today every young girl in India aspires to look like Katrina Kaif. She goes for some brilliant and smart saree choices that truly complement her magnetic personality and charming looks. Her sarees in the movie Singh is King are some of the most acclaimed and adorable Bollywood celeb sarees till date.
Kareena Kapoor
Kareena Kapoor is undoubtedly the best-dressed damsel in Bollywood. She is the perfect style icon who wins million hearts each time she makes a movie or public appearance in sarees. She looks simply sizzling hot and super sexy in sarees. Kareena in a saree is the look to remember and cherish all your life. Her slim and tall frame is perfect for flaunting exclusive designer sarees.
It is ironical that Bollywood heroines spend a lot of time to acquire a bikini perfect body, however, the fact is that they could never look as hot as they look when they wear an exquisite saree.
Author Bio: Sujain Thomas is a US based upcoming designer, who loves to create unique fusion sarees. She has recently come up with his very own line of sarees online. She urges his offshore clients to choose from his stunning collection and buy them from reputed online sites such as Jomso.com.
Disclaimer- This is a guest post.